- "Everyone who calls me says that they can hear a bad echo of their voices as they speak, but everything sounds normal on my end. Is there anything I can try to stop my Samsung Galaxy S4 echo problem?"
- "Hi, I notice that my Galaxy S5 has started having an echo effect within the last 2 days. Why do I hear my own voice on my cell phone?"
As you can see, it is quite annoying to have echo feedback when making phone calls. And it drives people nuts when they are having important phone calls. The callers can only hear themselves after some seconds during a phone call or Internet voice call.
To solve cell phone echo problem, you can read this article and learn how to stop echo on cell phone with ease.

Part 1. What causes an echo on cell phone?
• Sidetone issues
To make the call sounds more normal, your Smartphone is designed to loop back your voice. And you may hear echo on phone calls when the sidetone is delayed.
• Phone call recording
If any of you record this phone call, you can hear an echo in your conversion. There is a small trick you can follow. Turn your speakers off or set the volume to zero, if you cannot hear the echo, then it is your fault.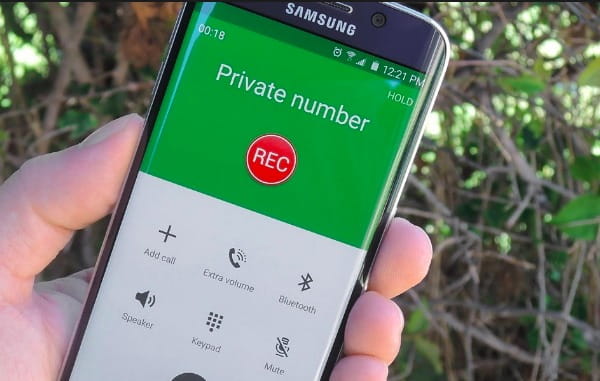 • Hardware problems
The echo problem may be caused by the manufacturer. And some damaged phone parts can produce echo problem as well. So if you buy some cheap and wrongly built phones, you will have not only echo feedback but also app crashes.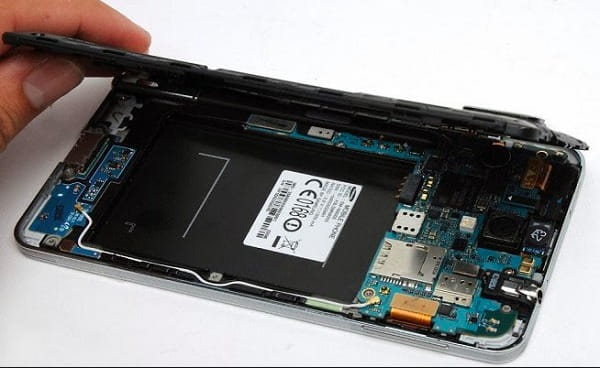 • System problems
If there is something wrong insides your iPhone or Android, then it may cause echo problem as well. You need to find and fix system errors, and that is how to stop echo on cell phone due to system problems.
• Bad headsets
The poor or mistakenly-used headset can cause the interference with an echo problem.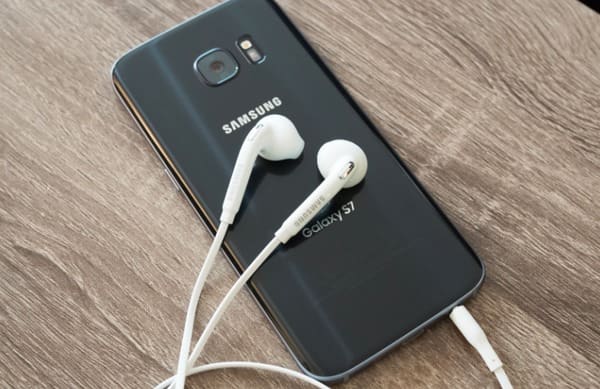 • Water damage
If your iPhone or Android phone has suffered water damage but is still working, then the liquid should take responsibility for the echo problem.
So next time you can find its cause by yourself instead of asking yourself "Why does my iPhone echo?", "Why does my landline phone echo?" or similar questions only.
Part 2. How to stop cell phone from echoing?
According to many reported questions like Samsung Galaxy S5 echo problem, Samsung Galaxy S6 echo problem and others, you can try the following solutions to stop echo on cell phone quickly.
Solution 1

: Turn the Speaker On and Off to Stop Echo

When you hear an echo during phone calls, you can quit and open the speaker function to solve it. Sometimes you can stop the cell phone echo problem permanently.

During the phone call making, you can remove the screen from your Smartphone to see those small in-call icons. Find and click an icon with a speaker to turn it off. Then you can tap the Speaker icon again to open it. In another word, you can quick-press the Speaker icon to turn it on and off to stop producing echo effectively.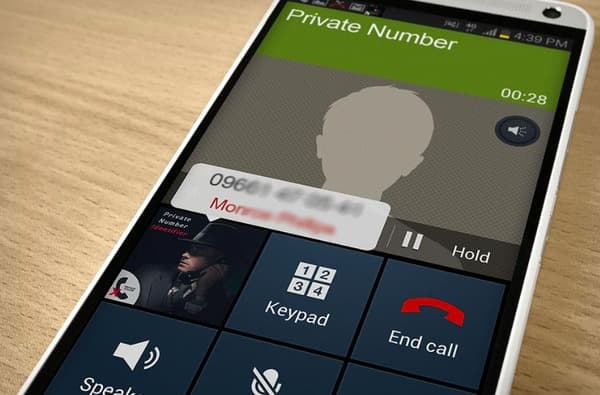 Solution 2

: Check Headphones Connected to Your Cell Phone to Fix Echo on Calls

You can disconnect the headset from your Smartphone. Then you can continue to make a phone call with somebody to test if you can hear the echo or not. Otherwise, you can replace with phone sets of good echo cancellation. In addition, you can try to keep the microphone far away from the speakers. If above methods do not work, you need to move the next solution to stop echo on a cell phone.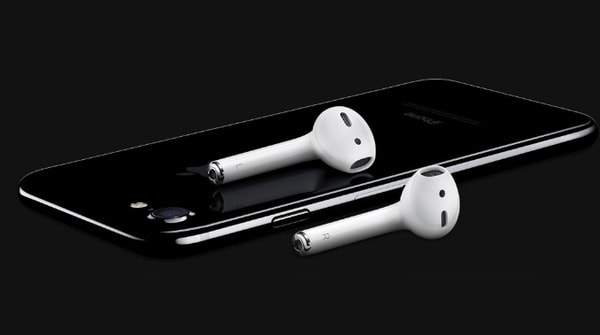 Solution 3

: Restart Your Cell Phone to Cancel Echo

You can turn off and then restart your Smartphone to fix the echo problem. In most cases, rebooting your phone is a good way to solve system crashes and other disabled services successfully. Thus, the echo cancellation mechanism can reinitialize and work as usual automatically. Well, remember to charge your iPhone or Android, the low battery can cause echo on cell phone problem as well.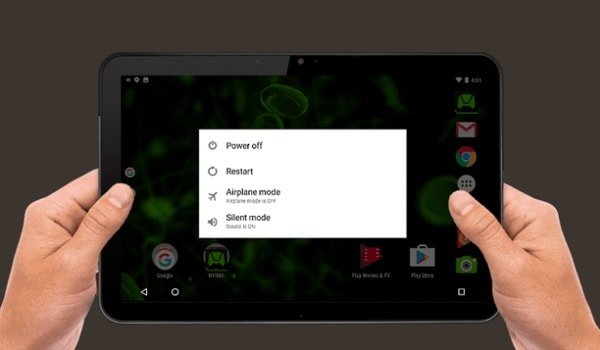 Solution 4. Fix iPhone system to stop hearing echo
If your iPhone echo is caused by system problems, you can fix it exactly with iOS System Recovery.
Apeaksoft iOS System Recovery is the system repair tool, which helps you fix your problematic system to normal and update iPhone iOS to the latest version supported.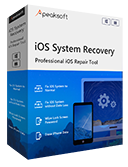 4,000,000+ Downloads
Fix disabled/echo problematic/frozen iPhone to normal.
Work for iPhone XS/XR/X/8/7/6/5, iPad, iPod, etc.
Remove screen-lock password from iPhoner/iPad/iPod.
Standard and advanced modes are optional to fix iOS system.
Step 1. Launch iOS System Recovery on your computer. Click "iOS System Recovery" in the main interface. Then you will enter the "iOS System Recovery" window. Connect your iPhone to computer and this software will detect your iPhone automatically.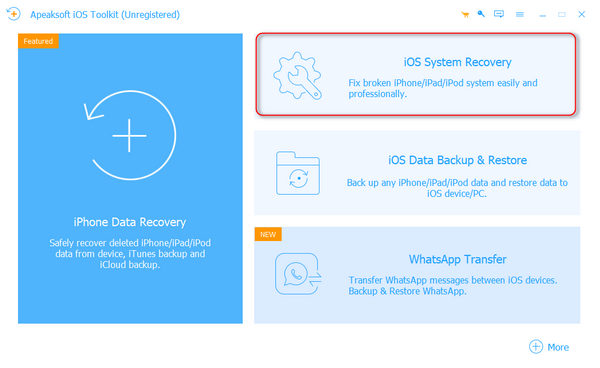 Step 2. Tick the abnormal state. If your abnormal is none of them, just tick "Other" and click "Start" button to continue the process.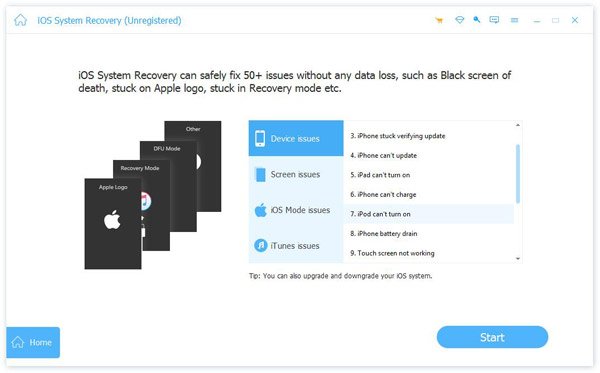 Step 3. Follow the on-screen instructions to put your iPhone into DFU or Recovery mode.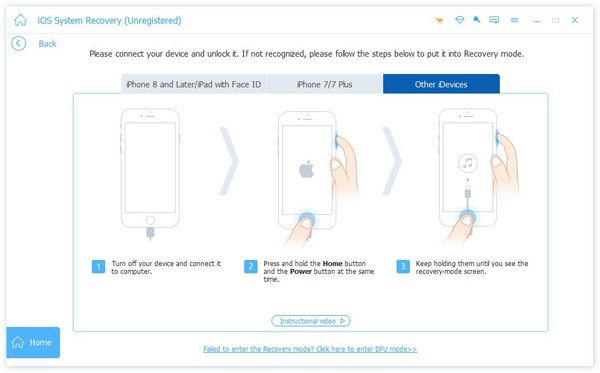 Step 4. Select the matched iiPhone information like type, model, category, etc. and "Repair" to start fixing your iPhone system.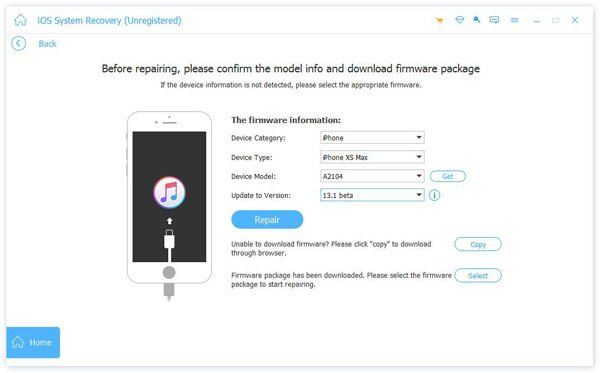 Part 3. Tips to stop echo on cell phone
Here are some small tips of how to stop echo on cell phone you can follow.
Remove the case covered on your Smartphone. Sometimes those cases can cause echoes.
Purchase a good piece of hardware based on your budget. It is worth buying a high-quality cell phone, because you can enjoy better features with a longer service life.
Turn on the noise suppression feature in the Call Settings on your mobile phone. It works to reduce and stop echo on cell phone.
Perform a reset or factory reset on your iPhone to fix echo problem. And remember to backup important files in advanced.
Ask the other party to turn the volume down, especially when you are talking with their loud speaker and sensitive microphone.
Update OS on your cell phone, and check whether all your apps are up to date or not.
Part 4. FAQs About Stopping Echo on Cell Phone
When I call someone, why can I hear them, but they can't hear me?
The most immediate reason is that your microphone is clogged with debris, thus masking your voice. You can clean your microphone carefully, but not too violently, in case you damage your microphone. If the problem is with your system, you can try rebooting your device, checking for updates, and fixing your system.
When someone calls me, can they hear the music?
Suppose you use your cell phone to play other audio while on a call. The other person can hear what's being played. However, the audio quality played during a call may be greatly affected. This is because the driver is mobilized more to process the sound from the microphone.
Does media volume affect call volume?
It won't affect. In general, the call and the media sound are independent of each other's systems. A typical cell phone also sets the media volume separately from the microphone volume. When you adjust the volume of one, the other is not affected.
How to adjust the microphone volume on my iPhone?
Go to the Settings of your iPhone, and choose Sound. You need to slide the Change With Buttons slider to On. Now you can adjust the volume of your microphone by pressing the Volume Up or Down button. Or you can get into a call and swipe down to call your Control Center. Then choose Mic Mode, and select among Standard, Voice Isolation, and Wide Spectrum.
Can I use an external microphone with my phone?
Sure. Using an extra microphone will improve your input's sound quality. You can connect your phone to the microphone via Bluetooth. Or you can connect it via USB, but this may require an extra USB adapter to connect your external microphone to your cell phone.
Conclusion
That's all for why is there an echo and how to stop echo on cell phone. If this phone call means a lot to you, the fastest way is borrowing a cell phone from others to continue. At last but not the least, if you have any good idea or problem about hearing an echo on phone calls, please don't hesitate to ask us. We are glad to help you solve any problem about cell phones.