"iOS System Recovery is compatible with iPhone 15/14/13/12/11, iPad Pro/mini/Air, and iPod touch."

This alert can be triggered for a few reasons, such as your charging port is dirty or damaged, you are using the third-party charging accessory without Apple certified, or the charger is not compatible with your device. To help you effectively charge your iPhone, we are going to share multiple solutions you can try when the error message this accessory may not be supported pops up during charging your iPhone 15/14/13/12/11 and iPad Pro/mini/Air.
Solution 1

: Try a different lightning cable

Before you follow the solutions to fix the problem that this accessory may not be supported, you need to make sure your iPhone is unlocked and hit "Trust" on iPhone to enable iPhone managment on computer. iPhone touch screen is not working or password is forgotten? Vist this page firstly to access your locked iPhone.

Though there are many complaints about the compatibility of Lightning cables, Apple persists this accessory for iOS devices. The slight Lightning cable is easy to broken due to pull and twist repeatedly.

When you see the alert this accessory may not be supported, you should take a close look at and check if there is sign of breakage or slit on the cable. If the original one is broken, you'd better try a different Lightning cable.

When using the Lightning cable, you should remember some tips:
1. When your iOS device shows up alert during charging, you can disconnect the Lightning cable, iOS device and charging adaptor. Then reconnect them again.
2. Do not use third-party USB cable. There are many USB cable on Amazon compatible with iOS devices. Many of them are not certificated by Apple. According to experts, third-party USB cable could lead to many problems,
3. Not use Lightning cable for iPad on your iPhone.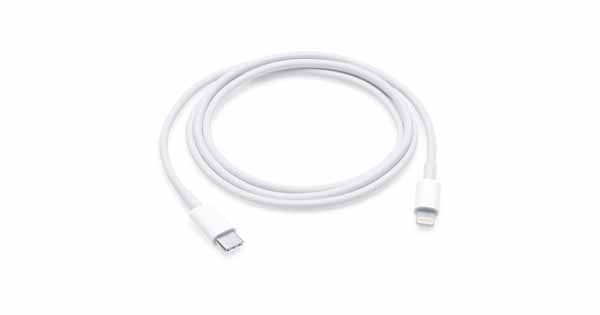 Solution 2

: Clean the port

People use screen guard and case and smartphone case to protect their iOS devices; however, the charging port is always open to dust and debris. The trash accumulates in the charging port may block the connection between your iOS device and the power source. In result, the alert this accessory may not be supported pops up when charging your iPhone.

To solve this problem is simple: clean the charging port. You can use a dry Q-Tip or toothbrush to clean the debris. If have a hair dryer, you can use it to blow the dust out of charging port as well.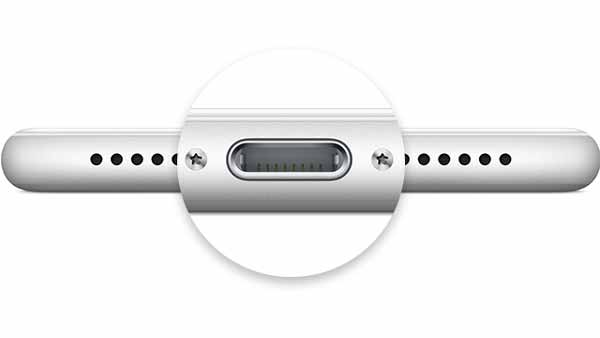 Solution 3

: Try a different power supply

People usually use the wall source to charge their iPhone or iPad. When you see the message this accessory may not be supported, maybe there is something wrong on your power source.

At this time, you can try a different power supply, such as your computer.

Plus, if you are travelling overseas, you'd better learn about the power source standard in the country. There is still no universal power source standard around the word. The designs of power supply, for example, are different in Asia and Europe.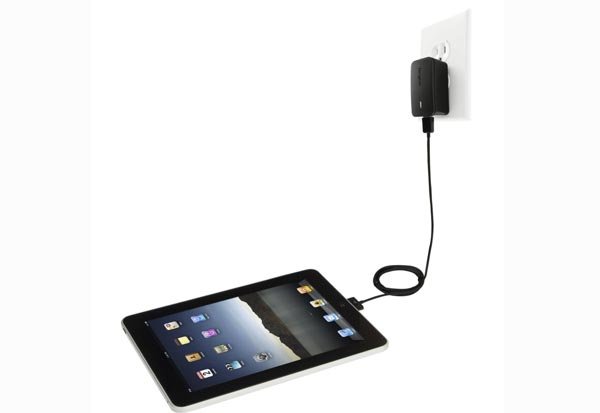 Solution 4

: Make sure the iOS is up to date

Another reason why this accessory may not be supported alert pops up is outdated software. Apple frequently releases updates for iOS to introduce new features and fix bugs, including charging problems. So, when you encounter the alert, check and update your iOS.

Step 1. Unplug unnecessary accessories from your iOS device. Open the "Settings" app from home screen and head to "General" > "Software Update" to check if there is a new version of iOS for your device.

Step 2. Tap on Download and Install button, and then enter your PIN password to verify you are the owner and start software updating.

Step 3. Connect your iOS device to the power supply with Lightning cable again. Now, the error message won't pop up.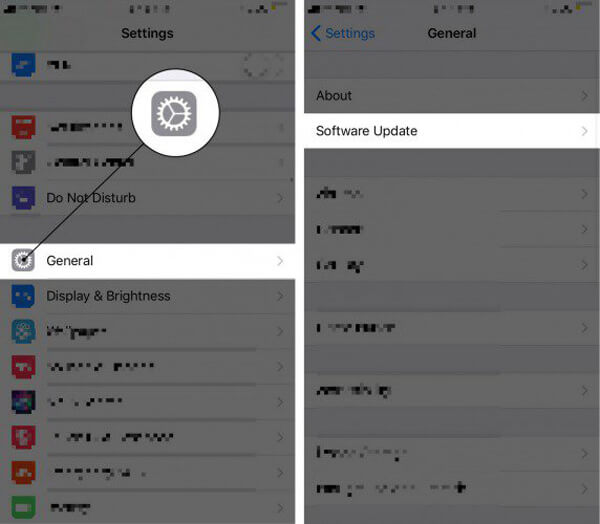 Solution 5

: Firmware issue with iOS

Damaged or corrupted firmware is possible to cause the alert message this accessory may not be supported as well. However, it is difficult to fix firmware issues. At this time, you need an easy-to-use firmware fixing tool, such as Apeaksoft iOS System Recovery. Its key features include:
It has the capacity to diagnose what factors lead to charging problems on iOS devices.
You can fix a wider range of firmware issues in one click.
This problem supports to repair firmware issues in iOS Recovery mode and DFU mode.
More importantly, it will not damage current data on your iOS device during fixing.
iOS System Recovery is compatible with iPhone XS/XS Max/XR/X/8/8 Plus/7/7 Plus/6/6s/5/4, iPad Pro/mini/Air, and iPod Touch.
It is available to Windows 11/10/8/8.1/7 and macOS.
Download for Win
Download for Mac
In a word, it is the easiest way to fix iOS device charging problem due to firmware issues.
How to fix the alert this accessory may not be supported
Step 1. Connect your iOS device to iOS System Recovery
Download and install iOS System Recovery to your computer. There is one version for Windows PCs and Mac computers respectively; you can get the right version based on your operating system.
Hook up your iOS device to your computer using the Lightning cable and Launch the application, which will detect your device automatically.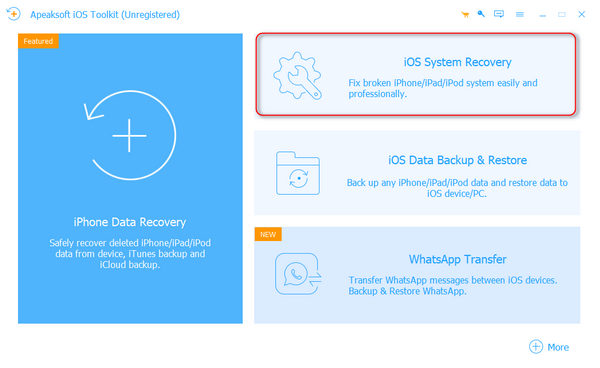 Step 2. Diagnose firmware issue in DFU mode
On the home interface, click the "Start" button to start diagnosing. If you are not sure, hit the "Question" icon on top ribbon, and then follow the onscreen instructions to boot your iOS device into DFU mode or Device Firmware Upgrade mode.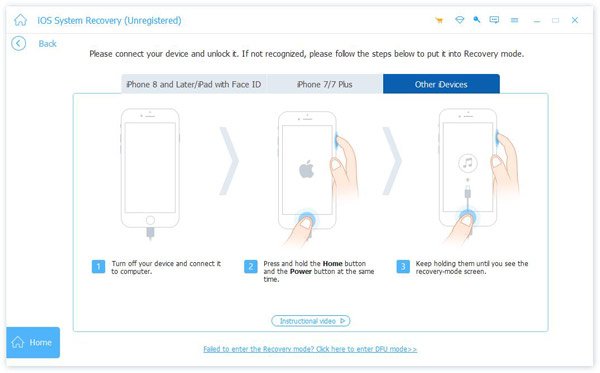 Step 3. Fix iOS device charging problems in one click
Fill out the Info window according to your iOS device model, and hit the "Download" button to download the corresponding firmware. Then iOS System Recovery will fix firmware issues automatically after downloading.
When it is done, connect your iOS device to the power supply to check if the alert stops popping up.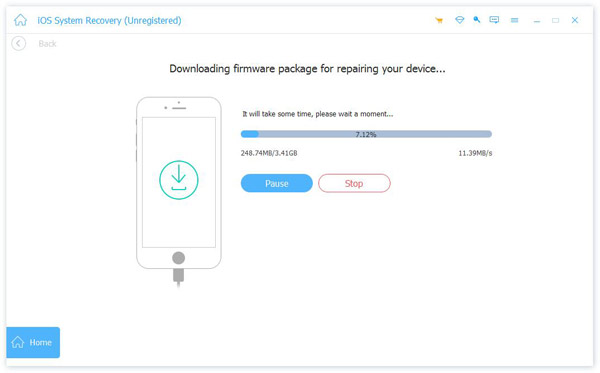 Conclusion
In this tutorial, we have discussed what you should do, when the alert message this accessory may not be supported shows up on iOS device during charging. First of all, you should check your hardware, including Lightning cable, charging port and power supply. It is important to make them working fine. On the other hand, you can try up iOS to date and get rid of this problem. To fix iOS device charging problems due to corrupted or damaged firmware, you will need a professional tool. We recommended Apeaksoft iOS System Recovery because it is not only easy to use, but also able to protect existing data during fixing iOS devices.