Whether you want to build and develop creative ideas, or run an engaging remote meeting with your team, mind maps can be great of value to turn boring information into vivid and visual graphics. Want to go through a deep understanding of the mind map? Keep on reading to know what a mind map is and how to create a mind map.

What Is a Mind Map
Part 1. What Is a Mind Map
A mind map is a graphical method for capturing, organizing, and laying out information, ideas, thoughts, or concepts in an easy-to-recall manner. It consists of key elements, including a main concept, branches that emanate from the central idea, keywords explaining the idea behind each branch, colors, and images. It is proven that mind mapping lets people better understand concepts and strategies, and even boost productivity.
Part 2. Advantages and Disadvantages of Mind Mapping
Advantages of Mind Mapping:
It can organize and structure a mass of information and show relationships between individual ideas.

It can strengthen our capability to identify, comprehend, and solve problems.

It promotes fast learning, efficient communication, and effective brainstorming.

It breaks us away from our normal thinking pattern and inspires creativity and innovation.

It will help our brain absorb and memorize large amounts of information to improve memory and recall.
Disadvantages of Mind Mapping:
Creating mind maps takes too much time than regular note-taking.

It takes too much work and is difficult to elaborate on tasks.

Sometimes not being able to share mind maps with others.
Part 3. How To Create a Mind Map
MindOnMap is an invaluable tool for beginners and professionals to plan, organize, and present information efficiently. With this tool, you can capture thoughts on a blank canvas organize and visualize them in a two-dimensional structure. It can spark bigger-picture thinking, contribute to problem-solving, and promote team collaboration.
In contrast to other mind mapping tools, MindOnMap lets you make mind maps online without charge and even registration. You can access this tool on any browser and get your thoughts visualized anytime anywhere.
Before creating your mind map, you could have brainstorming sessions about the specific subject you're interested in. Then, organize information and carry out analysis to help you make and develop strategic thinking. After that, you can follow the steps below to create your mind map.
Step 1Choose a Template and Theme for Your Mind Map
Open your browser and enter https://www.mindonmap.com/. Press on the Create Your Mind Map button to get started.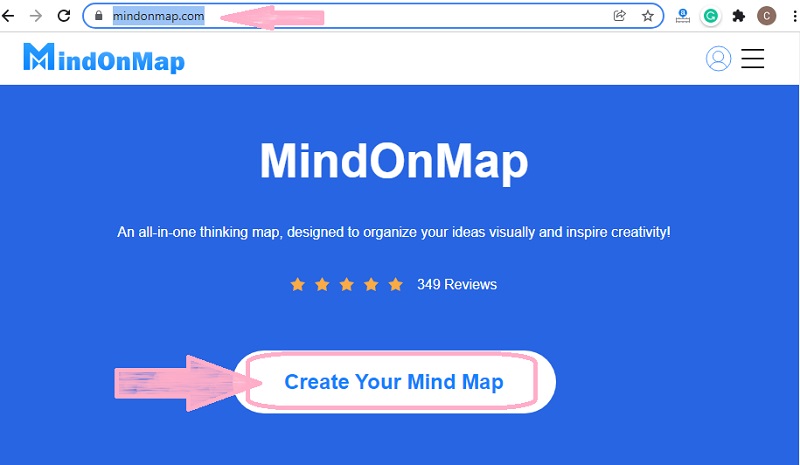 Now, you can see a new window on which you need to choose a template by hitting on New from the left panel of the window.

There are many beautiful themes in the Recommended Theme field, and you can select a theme to personalize your mind map.

Step 2Establish the Main Topic
After deciding on the central concept, you can start by entering the main topic in the center of the mind map.
Step 3Add Branches and Sub-branches to Your Mind Map
You can create main branches to expand your main topic by clicking Node and using short phrases or even single words. Then, click on SubNode to elaborate on your main branches by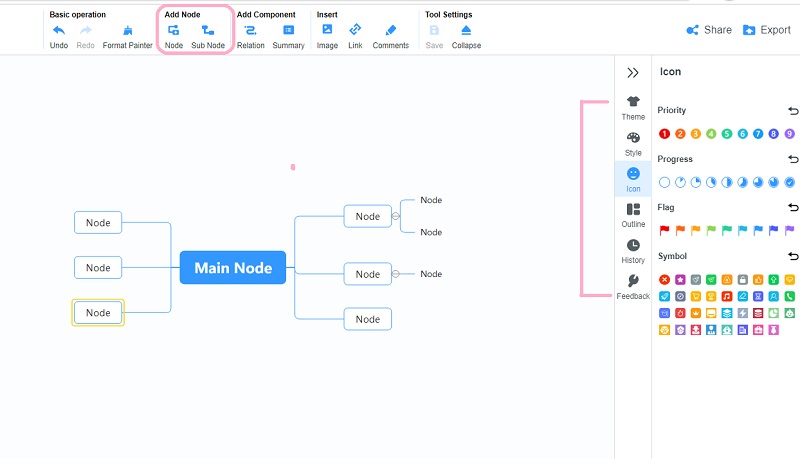 Step 4Add Colors, Images, etc.
You can apply images, colors, symbols, drawings, fonts, etc. to improve memory retention.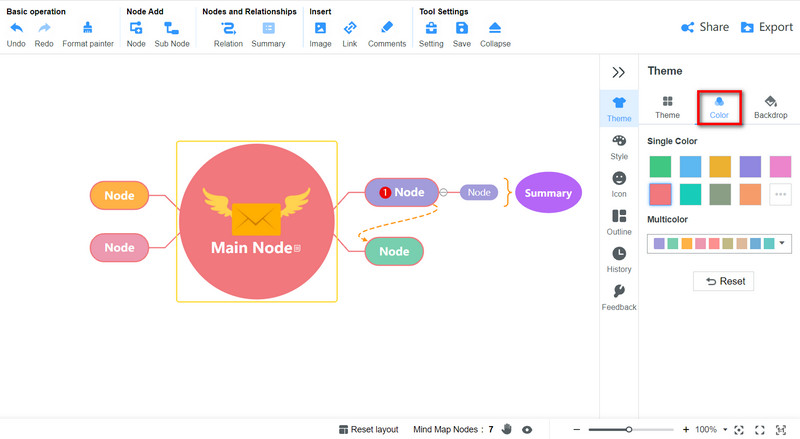 Step 5Share and Export
When you're done, you can choose to export your mind map or share it with others.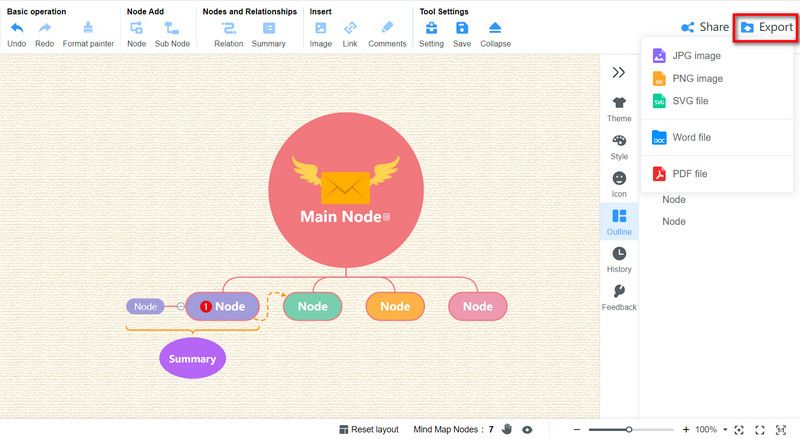 Further Reading:
Delete Duplicate Pictures in iPhoto
Part 4. FAQs of Mind Map
How do I make a mind map for free?
MindOnMap is a free tool designed for mind mapping and offers various mind map templates. To create a professional and customized mind map, you can add new shapes, lines, and text in a few clicks.
What are some helpful mind mapping techniques?
To make your mind mapping effective, here are some key techniques you can follow: brainstorming process, a central image, curvilinear branches, a network of smaller branches, particular use of color, and single keywords for each branch.
Why can mind mapping make you more productive and more effective?
Mind maps consist of words, images, colors, and numbers to offer as much remembering information as possible.
Conclusion
Mind maps can inspire the creativity of new thoughts in quite a short amount of time. If you're ideating with your team, mind maps can effectively help you organize and strategize your ideas and efficiently collaborate with your team.