There are some reasons why people need to unlock iCloud locked iPhone.

First of all, if you purchase a second hand iPhone, it may be locked by iCloud account when you turn it on. Without the original Apple ID and password, you cannot use the device or access all services.
Besides, once Apple's security systems monitor that an iCloud account is abuse or used in a suspicious way, the account may be locked as well.
In such cases, you can get multiple solutions on how to unlock iCloud in this post.
Part 1

: What does iCloud lock mean?

iCloud lock, also known as Find My iPhone Activation Lock, is the new security measure that Apple introduced for latest iOS systems.

By default, it was developed to keep your iOS device and information safe in case that your iPhone is lost or stolen. If you have turned on iCloud lock on your device and someone tries to erase your device without signing out of iCloud, it will stay protected by Activation Lock, and anyone cannot use your device.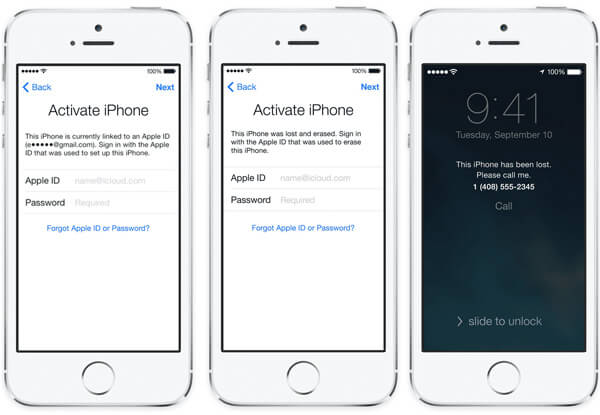 The problem is that locked iCloud account makes it complicated to use iOS devices sometimes, such as second-hand transactions.
Different from iPhone SIM lock, which is locked in some a carrier when you get your new iPhone originally.
Check here to unlock SIM iPhone.
Part 2

: 3 Methods to unlock iCloud locked iPhone

If you were locked out of iCloud account, try the methods below to unlock iCloud locked iPhone simply.
Method 1: Unlock iCloud Locked iPhone by Removing Apple ID
When your iPhone is locked by the password-forgotten Apple ID account, you have to unlock it by removing the Apple ID. For removing the Apple ID, you need the professional software.
Apeaksoft iOS Unlocker can help you remove Apple ID to help you unlock the locked iCloud for iPhone iPad and iPod.

Recommendation
Remove iCloud account from locked iPhone without Apple ID password.
Wipe screen-lock password to get into the locked iPhone.
Recover and erase Screen Time password to use iPhone freely.
Compatible with all iPhone models, like iPhone 15/14/13/12 /11/XS/X/8/7/6s/6, etc.
Now, let's see how to use this software to unlock the iCloud locked iPhone
Step 1 Connect iPhone to computer
Free download iOS Unlocker on your computer, and choose Remove Apple ID mode. This software is compatible with both Windows and Mac computer and you can download what eversion you need.
Connect your iPhone to computer and this software will detect your device automatically.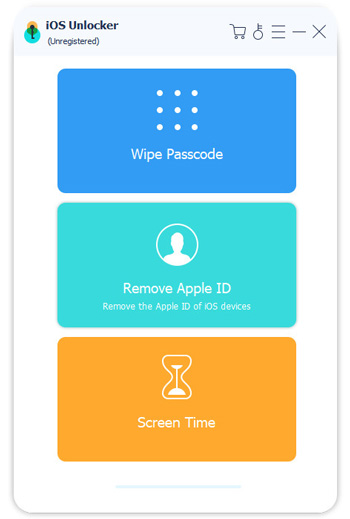 Step 2 Remove Apple ID
Click the Start button and this program will start removing the Apple ID and iCloud account associated to your iPhone.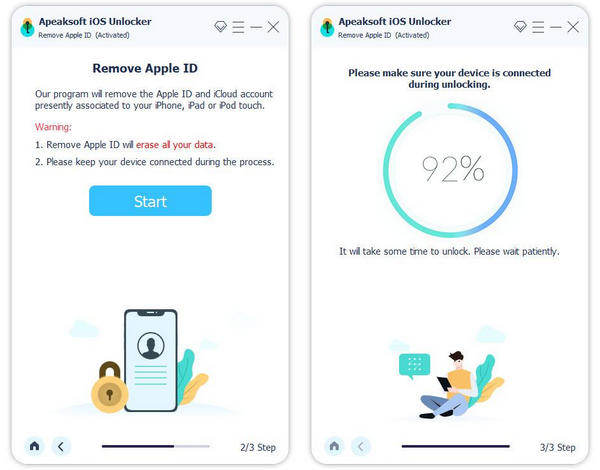 After that, your iCloud locked iPhone will be unlocked and you can create a new Apple ID for it.
Method 2: Unlock iCloud locked iPhone temporarily
Step 1: Power on your iPhone, open the "Settings" app from your home screen, touch "Wi-Fi" and locate to your Wi-Fi network.
Step 2: Touch the "I" icon to open the info screen of the Wi-Fi network. Scroll down and find the "DNS".
Step 3: Delete the original value of the DNS and input a new one based on your location:
USA: 104.154.51.7
Asia: 104.155.220.58
Europe: 104.155.28.90
Rest areas: 78.109.17.60
Step 4: Then tap on "Back" > "Done" and touch Activation help on the Activate iPhone screen. When said connect to my server successfully, touch the menu and access iCloud services as you wish.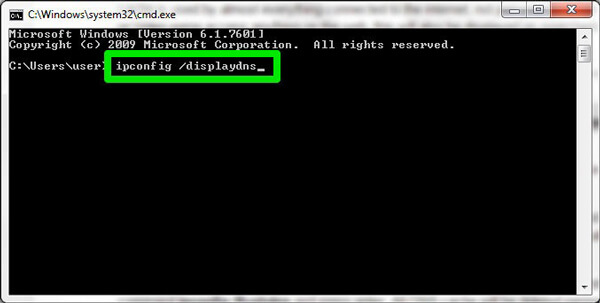 This way is not to unlock iCloud locked iPhone by removing the Activation Lock, but bypass it temporarily. If you want to unlock your iPhone permanently, move to the next method.
Method 3: Unlock iCloud locked iPhone permanently
Step 1: Head to "Menu" > "Applications" > "Crash". This will restart your iPhone immediately.
Step 2: When the setup screen shows up, pick up your favorite language and your country. Follow the onscreen instructions until you reach the Wi-Fi settings screen.
Step 3: Touch the "I" icon next to your Wi-Fi network, and then tap on the "Manual" tab under "HTTP PROXY".
Step 4: Next, list out 30 emoji ICons in the "Server" field and list out 15-30 random characters in the "Port" field.
Step 5: Then the language and unlock screen will show up repeatedly, select the language and unlock iCloud until you go into the Home screen.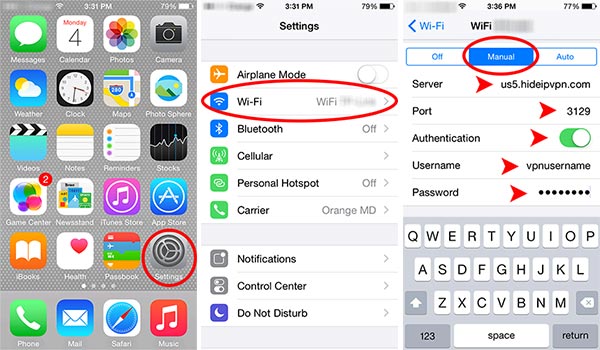 This method will unlock iCloud locked iPhone permanently. It means you can access your device normally. But the iCloud services, such as Face Time, are still locked by iCloud account. Every time when open them, you have to repeat the steps above to unlock again.
Part 3

: Top 5 iCloud unlocker provider for iPhone

Another solution to remove Activation Lock from your iPhone is to look for an iCloud unlocker. In this part, you can get top 5 online providers to unlock your locked iPhone.
Top 1: iPhoneIMEI.net
Pros
1. Support all iPhone models, from iPhone 15 to iPhone 4.
2. Spend 1-3 days to unlock iCloud locked iPhone.
3. The price is affordable.
4. Offer onscreen guide.
5. Unlock iCloud account permanently.
Cons
1. It takes longer time to unlock latest iPhone models.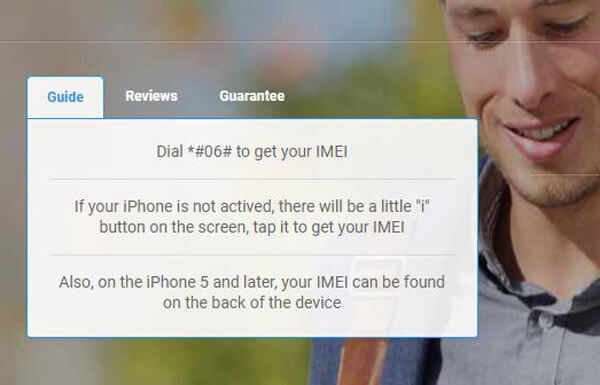 Top 2: CellUnlocker
Pros
1. Spend 1-2 days to unlock iPhone devices.
2. The workflow is pretty simple.
3. Provide knowledgeable customer services.
4. Support a wider range of iOS devices.
Cons
1. The price is a bit high.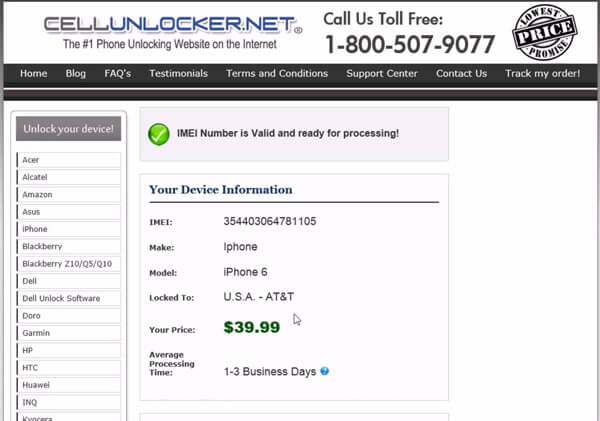 Top 3: Official iPhone Unlock
Pros
1. Offer higher success rate on unlocking iCloud account.
2. Work on iPhone 15 and earlier devices.
3. The price is reasonable.
4. Provide service in UK and USA.
Cons
1. It takes more than 3 days to unlock an account sometimes.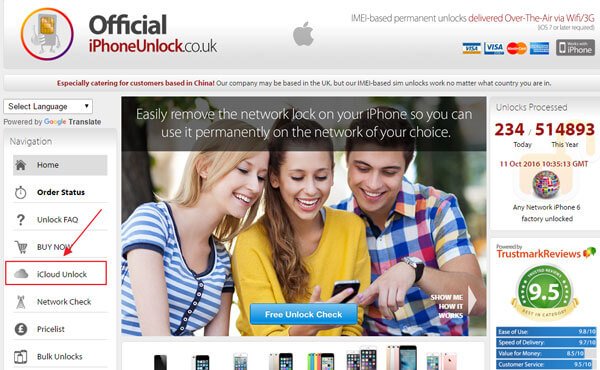 Top 4: iPhoneUnlock.Zone
Pros
1. Unlock iCloud locked iPhone effectively.
2. Offer cost-effective services.
3. The speed is higher.
4. Support all iPhone models.
Cons
1. The customer service is poor.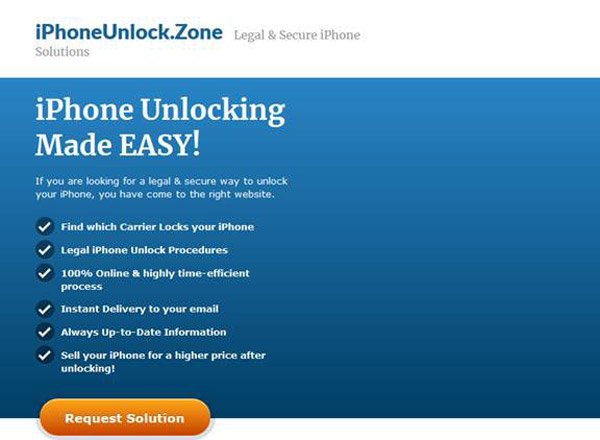 Top 5: IMEICodes
Pros
1. Unlock iCloud locked iPhone by removing codes.
2. The price is lower.
3. Offer great customer service.
4. Unlock iPhone around the word.
Cons
1. The success rate is pretty low.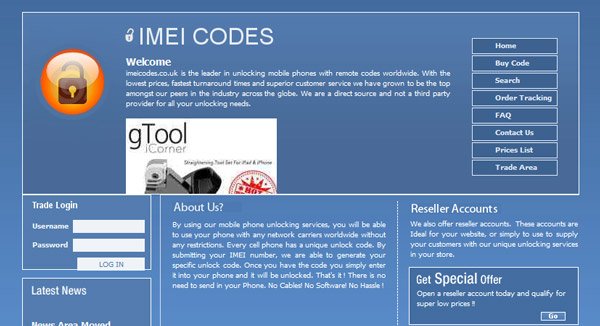 Part 4

: Best method to retrieve data for iPhone

Lost data when unlock iCloud locked iPhone? Apeaksoft iPhone Data Recovery is the best way to get lost data back since it provides many useful features, such as:

1. Recover lost data from iPhone without backu.

2. Restore data from iTunes or iCloud backup.

3. Cover all data types on iOS devices.

4. Look at lost iPhone data before data recovery.

5. Support iPhone 15/14/13/12/11/XS/XR/X running iOS 17/16/15/14 and earlier versions.

6. Available to Windows 11/10/8/8.1/7/XP and Mac.
How to retrieve data from iCloud locked iPhone
Step 1: Connect locked iPhone to the program
Download and install the best iPhone data recovery tool on your PC and then launch it. Select "iPhone Data Recovery". Connect the iPhone with locked iCloud account to the PC. The program will discover your iPhone automatically, and click "Recover from iOS Device" > "Start Scan".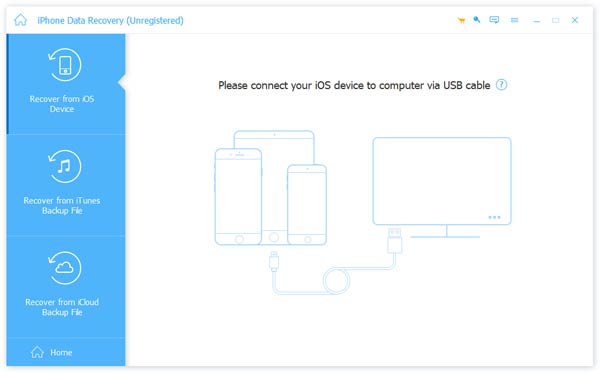 Step 2: View iPhone data on computer
When the scan process is complete, go to a data type from left sidebar, such as "Notes", then look at all lost notes on right panel and select the items you want to retrieve.
Step 3: Retrieve data lost when unlock iCloud locked iPhone
Select all desired data and click on the "Recover" button. Pick up a proper destination on the popup dialog and start retrieving data. After that you can restore the files to your computer.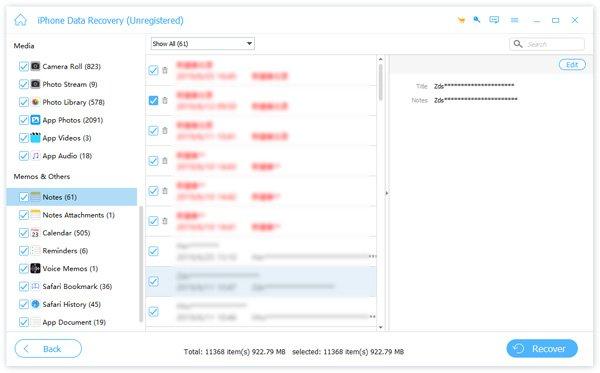 Conclusion
Apple experts said that buying an iCloud locked iPhone is equivalent to purchasing a very expensive paperweight. If you encounter the problem Activation Lock locks that iPhone, you might find our step-by-step guides are helpful. Anyway, pick up your favorite method and follow our guide to unlock iCloud locked iPhone quickly and easily.