When you edit a video, you often need to trim it to remove unwanted parts or split it into several clips. After Effects is a famous animation toolkit that can apply and create incredible effects. If you get it installed on your device, you may wonder if you can cut a clip in After Effects.

Cut A Clip In After Effects
Adobe After Effects is not specially designed for clip editing. You are more likely to suggest using Premiere Pro to edit video clips. Nonetheless, it does allow you to cut clips. This part will guide you to trim paths using After Effects.
Part 1: How to Cut a Clip Using After Effects
As mentioned above, After Effects is not equipped with an individual video cutter tool for you to trim parts of a clip. Instead, you can use shortcuts to trim your project's beginning and end in After Effects. Moreover, you can split clips using its Split Layer function. You can follow the steps below to quickly cut a clip in After Effects.
Step 1Open After Effects on your Windows PC or Mac and start a new project. You need to add the video clip you want to cut and choose a new composition. Click the File menu, select the Import option from its dropdown, and then click File to import your clip.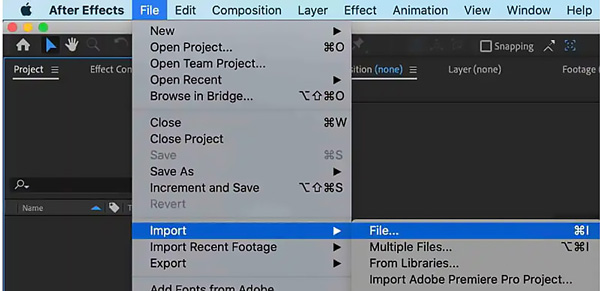 You can adjust various settings in the Composition Settings window according to your need.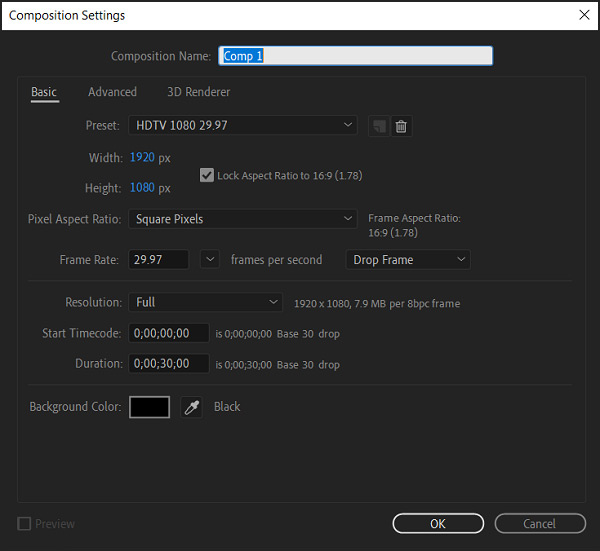 Step 2When you want to trim the paths of a video or cut a clip in After Effects, please move the play head to the exact frame where you want to split the video. After that, you can click and highlight your clip in the timeline and use shortcuts or its Split Layer function to start the clip cutting.
Step 3You can simultaneously press the Control/Command + Shift + D keys to clip a clip using Adobe AE. Also, you can go to the Edit menu and select the Split Layer option from the drop-down list. This operation will divide the video clip into two split pieces on two layers at that frame.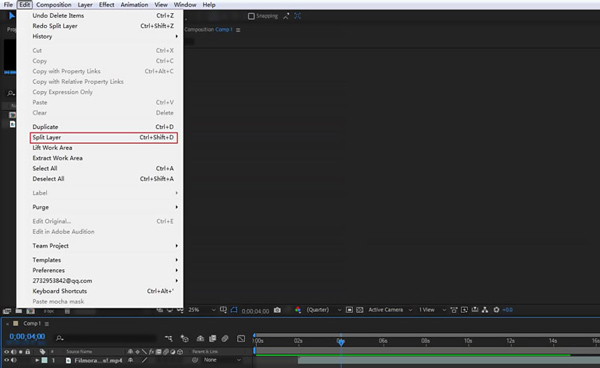 Step 4With this method, you can cut a video clip into parts and then delete the unnecessary ones. After that, you can click the File menu and click Export to save this edited clip on your device.
Part 2: Best After Effects Alternative to Split, Trim, or Cut Clips
Back to the previous conclusion, there are better tools than After Effects for audio cutting. Here we strongly recommend a great After Effects alternative, Video Converter Ultimate, to trim clips. It offers a specially-designed Video Trimmer to cut videos without quality loss. All popular video and audio formats are supported. In addition, it enables you to merge several clips into one.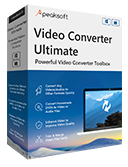 4,000,000+ Downloads
Best After Effects alternative to cut or split clips without losing quality.
Design Video Trimmer, Video Cropper, Video Reverser, and more in Toolbox.
Support 8K/5K/4K, HD/SD videos, and lossy/lossless audio in over 500 formats.
Edit a video clip, optimize its image and sound effects, and enhance quality.
Step 1The After Effects alternative allows you to cut a video on Windows PC and Mac. You can free download the correct version based on your system and then launch it. When you enter this Video Converter Ultimate, you can click the Toolbox tab and scroll down to open Video Trimmer.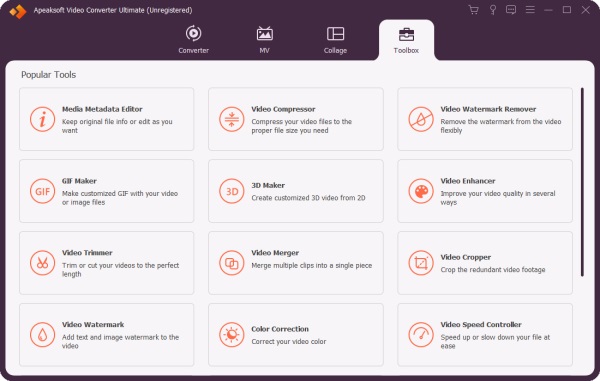 Step 2Click the big plus icon in the Video Trimmer popup to browse and import your clip. It is compatible with all frequently-used video formats, including MP4, AVI, FLV, MKV, MOV, and others. It has no file size, length, and other limits.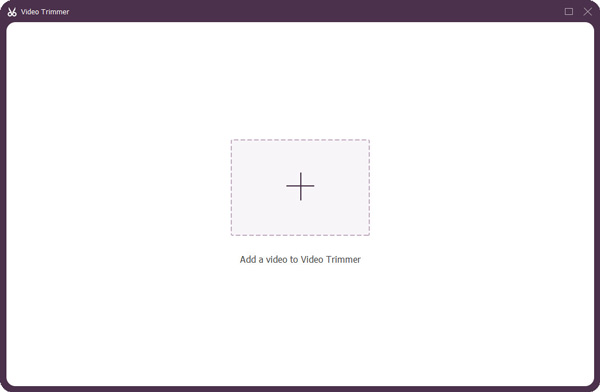 Step 3A built-in play will start to play your clip when it is loaded. Under the preview window, you can drag the trimming bars to cut it. You can click on the specific button if you want to split the clip or add segments. The After Effects alternative allows you to join two or more clips together. You can also apply a fade-in or fade-out effect as you like.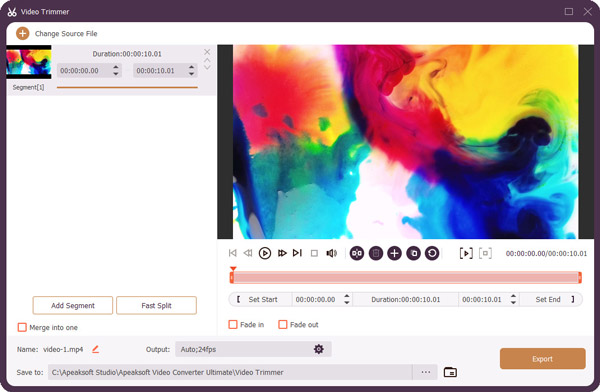 Step 4After you cut a clip, you can click Output to adjust the output video and audio settings according to your need. Click OK to save your changes, and then click Export to save this trimmed clip with high quality.
Part 3: FAQs of How to Cut a Clip in After Effects
Question 1. Can After Effects cut a clip for free?
You can cut a clip in After Effects with the method in the first part. But it is not a free program. You can download it from the official Adobe website and free use all its features for seven days.
Question 2. How to make a ripple edit in After Effects?
After you create a new project in After Effects and import your clip, you can click to choose the Ripple Edit tool and then hover the pointer over your clip's In or Out point in the timeline panel. When you see the Ripple-in and Ripple-out, you can drag them left or right to make a ripple edit.
Question 3. How to split a YouTube video?
You can use the YouTube editor to split a video before posting it on YouTube. After signing in to your YouTube Studio account, you can click Content on the left, choose your video clip, and select Editor. You can easily cut a YouTube video using its Trim & cut function.
Conclusion
This post tells how to cut a clip in After Effects. Moreover, a better video editor is introduced to trim or split clips. You can message us if you have questions about the After Effects cut clip.