VLC is a common-used media player that can help you play videos from different sources. As an open-source player, it also carries some basic editing, recording, and converting features. When you need to cut a video, you may wonder if you can trim it in VLC Media Player.

Cut Video in Vlc
This post will guide you to trim a video in VLC step by step. Moreover, a great video trimmer is recommended for you to cut videos better without losing quality.
Part 1. How to Trim a Video in VLC Media Player
VLC Media Player does not offer a specific trimming tool for you to cut your video. Instead, it allows you to select a part from your video and cut it out into a smaller video clip through a recording way. You can take the following guide to cut a video in VLC.
Step 1Open Video Media Player on your computer. Click on the top Media menu, and then choose the Open File option to load your video file to it. You can also run VLC and drag your video onto its window for playing. Almost all video formats can be supported by VLC, such as MP4, FLV, VOB, 3GP, Quick Time Format, DTS, DVD-Video, MKV, and more.
Step 2Click the View menu on the upper toolbar, and then select the Advanced Controls option from its dropdown. This operation will raise four additional buttons over the Play/Pause.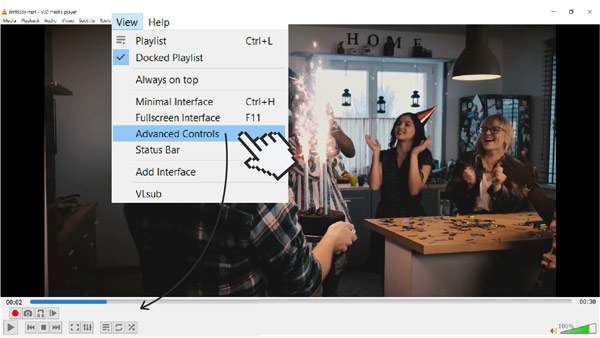 Step 3Now you should move the slider to where you want your trimmed video to begin. Here you can rely on the Frame by Frame feature to gain greater accuracy. Play your video and press the Record button simultaneously.
Step 4When you get to where you want your final video to end, you can simply click on the Record button again to finish it. VLC will automatically save your recording file to the default save location.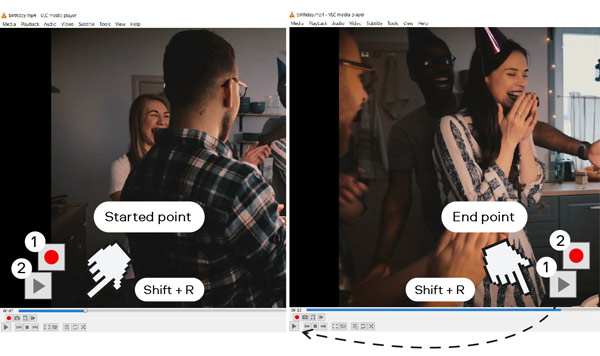 Part 2. Better Way to Cut Videos Without Quality Loss
If you are not satisfied with the VLC video trimming way above, you can try using the professional video cutter, Video Converter Ultimate. It is equipped with an independent Video Trimmer tool for you to trim any video without losing quality. It highly supports 8K/5K/4K, HD, SD videos, and lossless and lossy audio in more than 1,000 formats. So, you don't have to be afraid of the unsupported format issue. You can free download this VLC alternative on your computer and trim videos by following the steps below.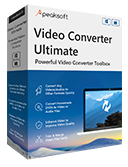 4,000,000+ Downloads
Cut a clip from a video on Windows PC and Mac without quality loss.
Carry toolbox of Video Trimmer, Video Cropper, Video Rotater, and others.
Offer all commonly-used video and audio editing functions.
Enhance video quality, adjust effects, create 3D videos, make GIFs, and more.
Step 1Open this video trimming software on your computer. When you enter it, select the Toolbox tab and then scroll down to select the Video Trimmer tool.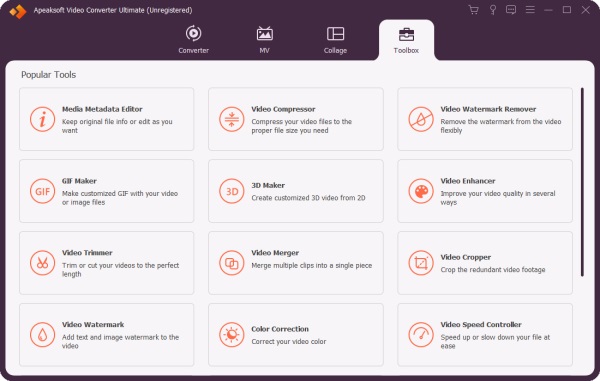 Step 2In the pop-up Video Trimmer window, click the plus sign in the central part to add the video you want to cut.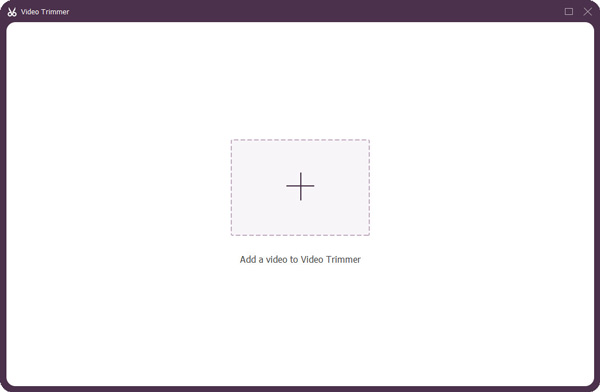 Step 3Your added video will be automatically played in its built-in media player. You can use the player to view your video and figure out which parts you like to remove. This video cutter allows you to easily cut a clip from a video through its Split feature. You can also drag the trimming bars to cut the video with ease. As you can see, it offers other functions like Add Segment, Fast Split, Merge, and more for you to better edit your video clip.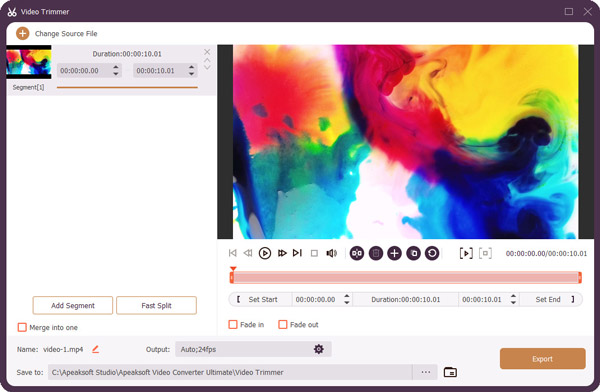 Step 4You can rename the video file, select a suitable destination folder, customize output settings, and then click Export to save this trimmed video on your device.
Related to:
Part 3. FAQs of How to Cut a Video in VLC
Question 1. Does VLC have a built-in video editor?
VLC carries some basic features for you to edit your videos. But you can't take it as a video editor. With the method in the first part, you can trim a video in VLC. Moreover, VLC Media Player allows you to crop a video, rotate it, and combine video clips. However, VLC is not a specially-designed video editor.
Question 2. Can VLC trim a video without recording?
No. For now, you can only cut a video in VLC through the recording way. As mentioned above, VLC does not offer a specific trim feature for you to cut a clip from a video.
Question 3. How to free cut videos in Windows 10?
When you want to cut a video on your Windows 10 PC, you can use its pre-installed Microsoft Photos app. The Photos app is mainly used to open various media files. It also carries some editing tools for you to trim videos in it. You can choose to open your video file in Photos, click the Edit & Create button, and then use its Trim function to cut the video with ease.
Conclusion
After reading this post, you can get how to cut videos in VLC. We have to admit that VLC is not a good choice for trimming videos, especially when you want to extract a long clip from your video. Considering that, we also share a great video trimmer in the second part for you to better edit and cut videos. If you still have any questions about the VLC trim video, you can leave us a message.