If the language of the movie of video is not your mother language and you have difficulty to understand them, subtitles are very necessary for you.
But if the movie subtitles are your mother language and you don't want to it affect your watching process, or the subtitle is not synchronized with your movie, it may be necessary for you to remove hardcoded subtitles from movie or video.
Thus, many users ask how to remove hardcoded subtitles in a professional yet easy way. Fortunately, we will talk about this question in this article and recommend you the best way to remove hardcoded subtitles from MP4, AVI, MOV or other formats videos.

Part 1

: Different Types of Subtitles

Before we discuss about removing hardcoded subtitles, it may be essential for you to know the two different types of subtitles.

There are typically two kinds of subtitles, one of them is what we are talking about in this article, called hardcoded subtitles, while the another called soft subtitles.

The hardcoded subtitles are already embedded into the videos or films, and they are impartible part of these videos. The soft subtitles are the ones where the subtitles are not embedded into the videos or movies, and can be added by users. You can also remove the soft subtitles from your video or movie easily, for it is an independent stream and can be turned on or off as you want.
Part 2

: How to Remove Hardcore Subtitles from videos

Different from soft subtitles, hardcoded subtitles are much more difficult to remove from your videos. Therefore, many users ask how to remove hardcoded subtitle from videos. Actually, some video software provides you the solution to help you get rid of hardcoded subtitles from the videos.

Apeaksoft Video Converter Ultimate is one of the useful software, which you can use convert, enhance and edit your videos, and in what follows, we will introduce how to use Video Converter Ultimate to remove hardcoded subtitles with crop feature.

Except crop feature, Video Converter Ultimate also has many other useful features, and before teaching you how to remove hardcoded subtitles, we want to introduce some features and functions of this powerful video software to you.
An intelligent media converter for various external devices, such as iOS device, Android devices, USB flash or other hard devices.
Support nearly all kinds of formats, like MP4, MOV, MTS, AVI, WMV, MP3 and other 1000 format.
Intelligently convert your video to compatible format during the conversion.
Compress multiple video files at the same time using the multi-thread.
Support you edit your video as you want, like adding audio track, subtitle, watermark, 3D effect, merge and more effects.
Rotate the video clockwise or counterclockwise, or flip the video files horizontally or vertically, solving the angle problem in one simple click.
Crop video to remove video watermark and letterbox easily.
Improve video quality and make your video visually energetic with its powerful functions.
You may wonder how to remove hardcoded subtitles from video by cropping it with Video Converter Ultimate, just read and follow the next detailed steps we list to you.
Step 1. Download Video Converter Ultimate
First of all, you need to go to Apeaksoft official website to download Video Converter Ultimate on your computer, and then you need to install this software follow the installation guide it gives to you.
After it is successfully installed, you are able to launch it on your computer, and you will see the main interface of Video Converter Ultimate as below.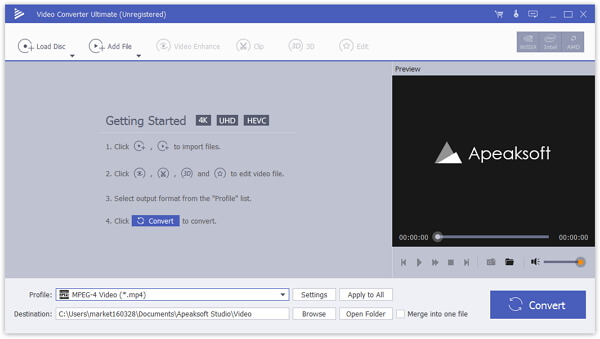 Step 2. Add video to it
Now you are allowed to import your video which has hardcoded subtitles to this software. You need to click Add File button which is the second button you can choose in top tool bar, and then you can see two options and just click on Add File (s).
After you choose your video to load and it is successfully loaded, you can see this video in the interface.
For removing soft subtitle, you just click the drop-down list of the "T" image to remove it. Similarly, you can delete audio from video by clicking the drop-down option of the audio image.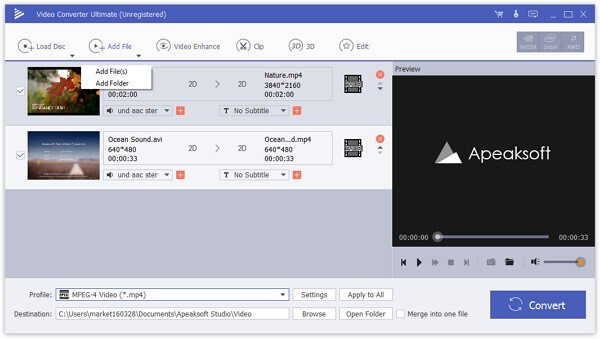 Step 3. Enter in Edit mode
Next you need to choose the video you want to remove hardcoded subtitles with from the video list, and then find and click on Edit button.
Edit button is also in the top tool bar like Add File button. Next you will see a new interface where you can edit your videos as you want.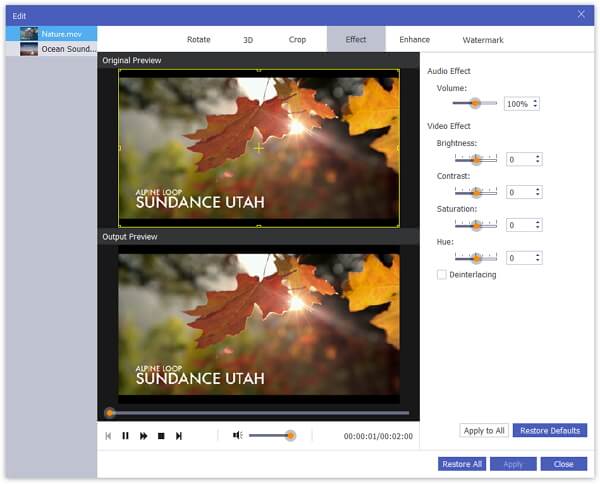 Step 4. Remove hardcoded subtitles
When you are in edit interface, you can see Crop button in the top of your screen. Choose Crop feature and here you can set the crop area size. If you just want to remove hardcode subtitles, it is advised for you to uncheck the option of "Keep Aspect Ratio". You can also personalize other parameters in this feature to make your video much better, like zoom mode and other.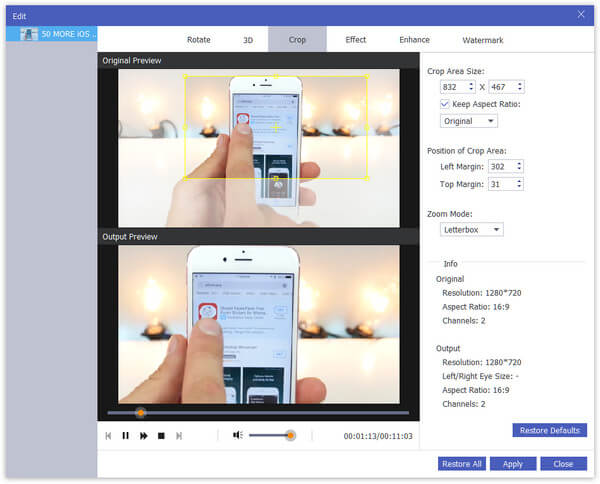 Step 5. Convert and save video
When you have done all things and adjustment, you are allowed to click on Apply button to apply and save these edits, and if you don't want to do other adjust, just choose the file format you want in the drop menu and the destination folder where you want to save your video in. Then click on Convert button to export the video which has no hardcoded subtitles.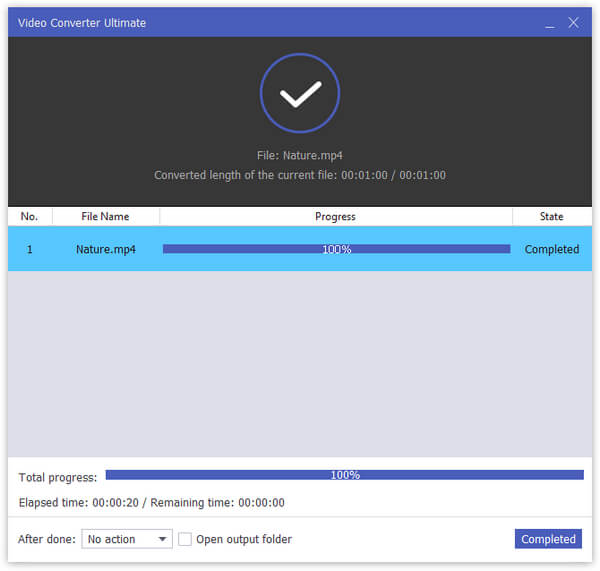 Conclusion
If you are seeking the way of how to remove hardcoded subtitles from your videos, this article provides you the best solution to help you remove hardcoded subtitles. Just follow the way we introduced above, you can simply remove your unwanted hardcoded subtitles. If you like this article or think it is very useful, just share with your friends who still have no idea about how to remove hardcoded subtitles. Hope you guys enjoyed.