More and more people post vlogs to YouTube and many other sites. Some famous YouTube vloggers have earned millions of dollars already. It seems easy to take a vlog. You can share everything in your life to audiences through the Internet.
If you want to be a high-paid vlogger, you just come to the right place. This article explains vlog meaning, tips and useful tools. As a result, you can get the clearer impression about vlogging than before. Now, let's read together to see how to start your first vlog.

Part 1

: What Is a Vlog

Firstly, you need to figure out the vlog definition and meaning. Well, you can regard this part as the instruction of vlog.
What Is the Meaning of Vlog
Adam Kontras is the first vlogger all over the world in early 2000. He posted his cross country tip in Los Angles to his blog. Thus, a vlog is a blog that contains video content. Vlog is the abbreviation of "video blog". The "v" character in "vlog" stands for "video". It is a type of blog that most or all of the content is captured in video form, which is unlike vlog with words, photos, and even live photos.
The process of making a vlog can be separated into three steps. You need to create a vlog of yourself or an event. Later, upload vlog to the Internet. Finally, you can publish vlog within a blog. As for video streamers, you can post scheduled vlogs to YouTube, Facebook, Vimeo and other sites too.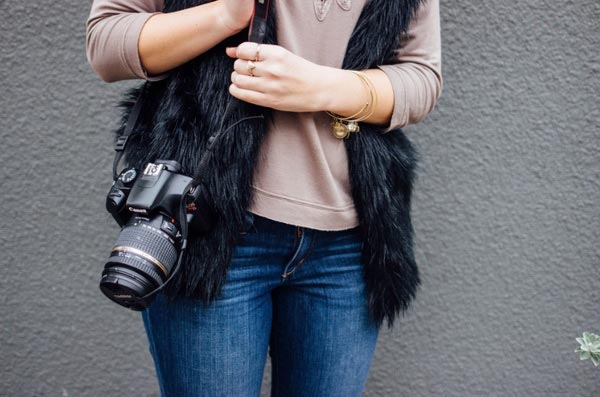 What Is the Difference between Blogging and Vlogging
Generally speaking, vlogging is a mix of blogging and streaming. The easiest way to distinguish vlogger and blogger is checking related contents. Vloggers always create something interesting in the video format. While bloggers prefer to show the content in the written format and post to WordPress, Medium, Blogspot and more.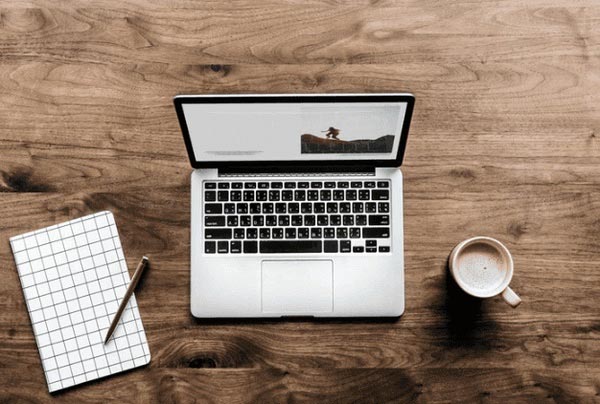 Part 2

: How to Become a Vlogger and Make Money

So how to be a successful vlogger? Just like writers, producers, editors, directors, cameraman and other freelancers, there are also some vlogging tips for beginners. Maybe you can get inspired while playing your "one-man show" in front of the camera.

1. Do a research on high-end vloggers and high-quality vlog videos

You can get a feel of "What is a vlog" by watching hot vlogs. If you do not have much budgets, you can follow some less popular bloggers. You can see how to make a pretty good vlog without spending lots of money.

2. Identify which type of vlogger you want to be

Being a vlogger is a long-time job. It will be easier if you take vlogs about something you like. For instance, you can make a food vlog to show others how you prepare and enjoy your dinner. Well, you can also record your lifestyle or activities to get more views.

3. Prepare necessary equipment for vlogging

You can buy a vlog camera that supports HD footage. Well, it is OK if you start vlogging with your iPhone or Android camera. Though it is headache when you encounter iPhone camera not working. Later, you need to prepare a tripod, lightning and microphone to make a vlog.

4. Create attractive content

Getting your face in the vlog from time to time is a good way to attract fans. Moreover, you can ask questions and record responses to keep your audience engaged. There is no need to shot the entire activity. You should extract short and interesting video clips instead of the lengthy video.

5. Incorporate feedback to your vlog

After posting your vlog, you may get comments and feedbacks from audiences. If there is a common theme among your vlog comments, you need to pay attention and use the instructive feedbacks in your further vlogs.
Part 3

: Best Vlog Editing Software for New Vloggers

A good vlog editor really matters for newbies. It is true that there are many video editing software in the market, like iMovie, Adobe Premiere Pro, Final Cut Pro, Adobe After Effects and more. You may spend a lot of time on testing and finding filters. During this time, Apeaksoft Video Converter Ultimate should be your best vlog editing software.

Thanks to its intuitive interface, you can access all video effects and filters easily. The video editing software for vlog offers various powerful and easy-to-use features. Furthermore, the unique video enhancer can reduce video shaking and make your video visually energetic in seconds. In a word, Video Converter Ultimate is the easiest video editing software for beginners and experts.
Main Features of the Vlog Editing Software
Rotate, flip, clip, merge, add watermark, adjust brightness/contrast/hue, add watermark and apply other video effects to your vlog.
Enhance video quality and stabilize wobbly video to make your vlog look better.
3.Add external subtitle and multi-audio track to your vlog video.
Convert the vlog video to over 1000 formats in high quality.
Support HD/4K UHD and 3D converting.
How to Edit a Vlog as a Pro Quickly and Easily
Step 1. Launch the vlog editing software on your computer. Click "Add File" to import your video footage.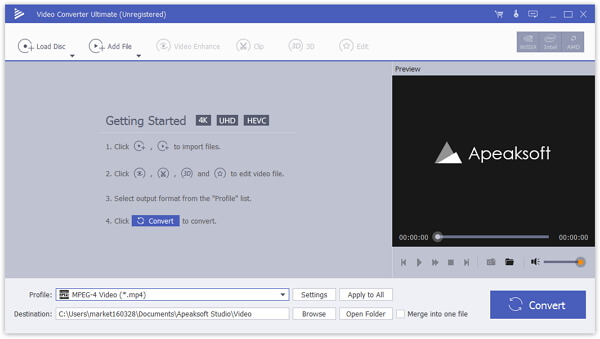 Step 2. Click "Clip" on the top toolbar. You can set the start time and end time freely via the built-in media player.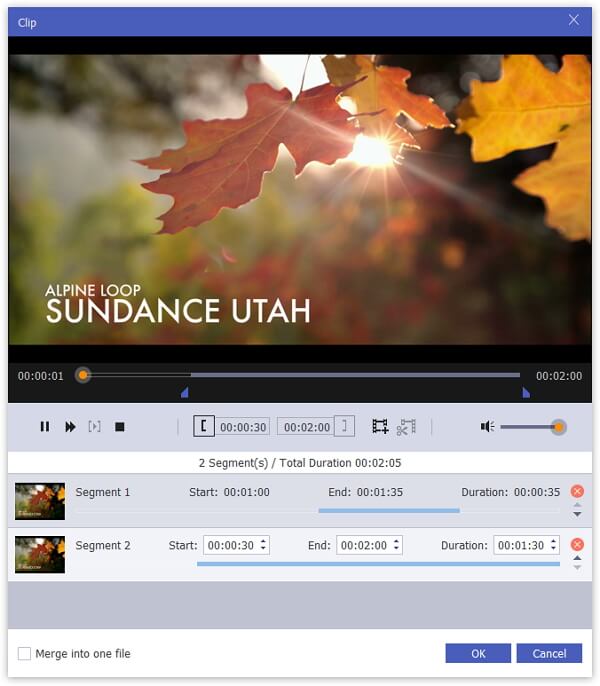 Step 3. Choose "Edit" to access the video editing window. Here you can rotate, crop, enable 3D settings, add video effects, enhance video quality and add watermark freely. Click "Apply" or "Apply to All" to save changes.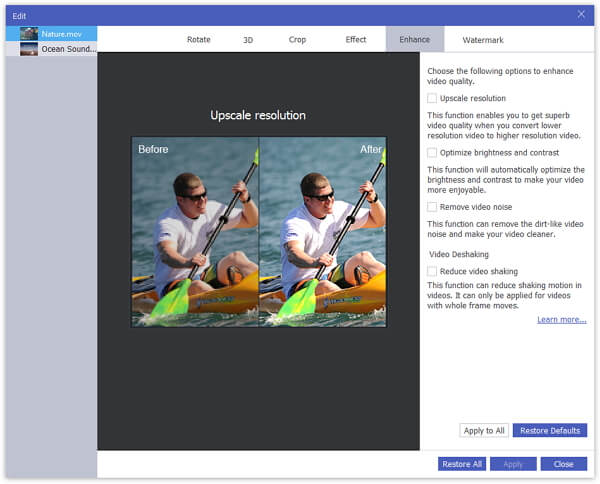 Step 4. Click "Add Subtitle" or "Add Audio Tracks" based on your need.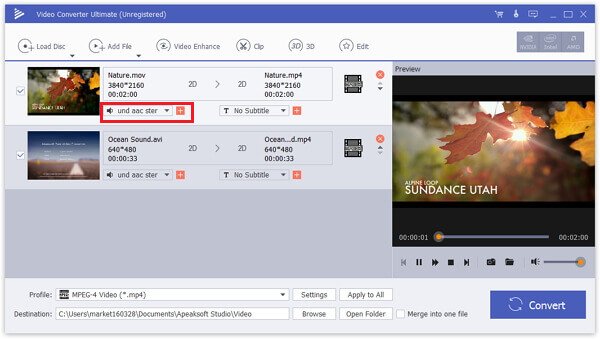 Step 5. Select your output video format from the "Profile" menu. At last, click "Convert" to export your vlog video.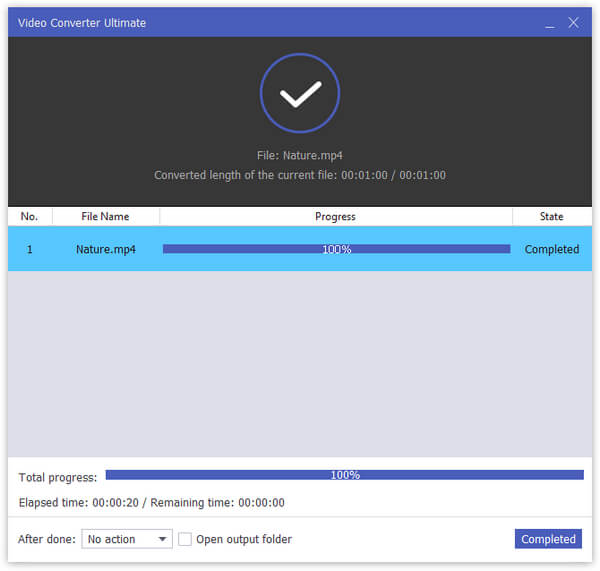 Conclusion
After figuring out what is a vlog, you can start to take your first vlog. What's more, you can free download Video Converter Ultimate for vlogging. Even though you have no experience of video editing before, you can still get the satisfying vlog in minutes. Just take time to build your vlog channel right now!