Sometimes things go wrong and knowing how to reboot and hard reboot your Android phone can come handy. To kick things off, it is best to understand what reboot and hard reboot phone are. Rebooting is the same as restarting. It is to close enough to powering off and then turning off your device. The purpose is to shut down and reopen the operating system. Hard reboot, on the other hand, means not only turning off your smartphone but also disconnecting the battery to the device. The goal is to rescue freezing, crash and other problems. Although the terms may seem similar they are quite different on operations and purposes. Here we will introduce you how to reboot Android phone. Let's start now!

Method 1

: How to reboot Android using Power button

Power button, also called Sleep/Wake button or Lock key, is a useful hardware button, especial for rebooting phone. And every Android phone has a power button on the top or the side of the body. The position and design may be different, but the usage is the same.

Step 1. Press "Power" button for a few seconds, you will be taken to the boot menu screen.

Step 2. Tap on the "Power off" option or the option have the same meaning to shut down your phone first.

If there is a "Reboot" option on the boot menu, tap it and wait for your phone to power off and turn back on automatically.

Step 3. About 20 seconds later, your phone turns black completely. Then press the "Power" button again. When you see the Android logo or manufacturer's logo, let the Power button go. Now you can enter the phone with your passcode.

Phone reboot will help clear system cache and speed up your phone, which is different from Android phone hard reboot that wipes all content and settings on Anddroid phone.
Method 2

: How to reboot Android phone without Power button

When an Android phone is frozen, you can turn it on by rebooting Android phone without Power button.
1. How to reboot Samsung phone without Power button
Step 1. Hold down the "Power/Lock" button, and then press the "Volume Down" button together.
Step 2. Wait for your Samsung phone to vibrate, release both buttons.
Step 3. After startup, unlock your Samsung phone with your passcode.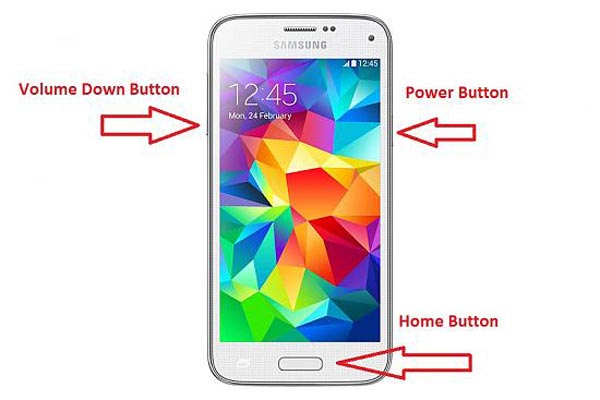 2. How to reboot LG phone without Power button
Step 1. To reboot phone, make sure your LG phone has at least 20% of battery capacity. Hold the Power button on the back of LG phone and press the Volume Down button on the side.
Step 2. Approximately 5 seconds later, the LG phone power cycles, release the Power and Volume Down buttons.
Step 3. You need to sign in with your PIN code, even though your LG phone supports fingerprint ID.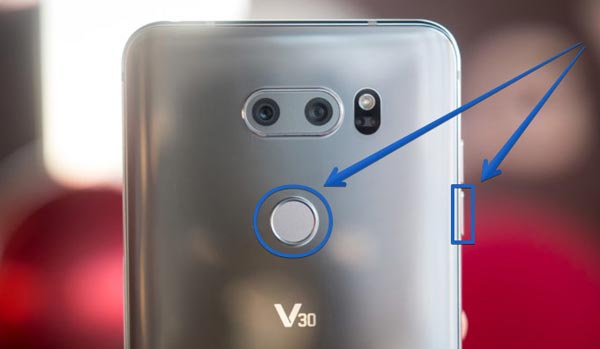 3. How to reboot HTC phone without Power button
Step 1. First press and hold down the "Power" button. Then press the "Volume Up" button together for at least 10 seconds on HTC One/Desire and earlier models. For HTC U flagship, the button combination is the "Power" and "Volume Down" buttons.
Step 2. Release the button combination until you see the HTC logo shows on screen. Then access your HTC phone with the PIN code.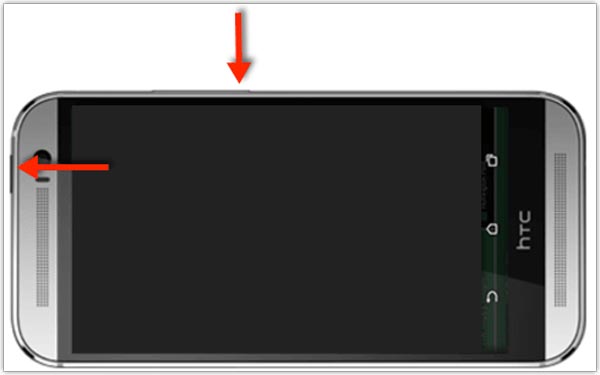 4. How to reboot Google Pixel phone without Power button
Step 1. If your Pixel phone stops responding, you can try rebooting phone by holding down the "Power" and "Volume Down" buttons at the same time.
Step 2. Keep holding for at least 7 to 8 seconds, your phone will reboot and take you to the lock screen as usual.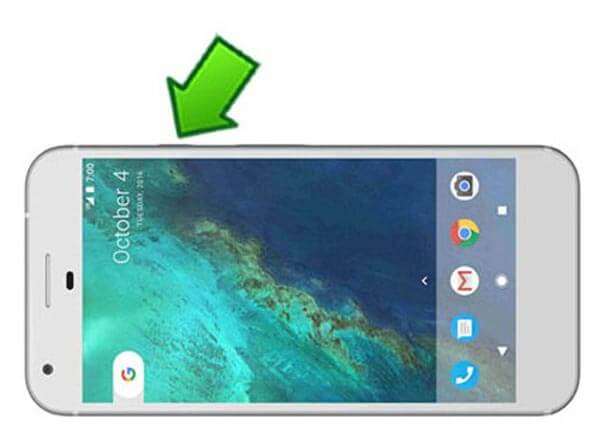 5. How to reboot Huawei phone without Power button
Step 1. When you need to reboot phone, hold down the "Power" button and simultaneously press the "Volume Up" button on your Huawei phone.
Step 2. Wait for the Huawei logo appears on your screen, release the button combination. Then select "Reboot system now" using the "Volume" keys and perform it by pressing the Power button.
Step 3. Enter your passcode on the unlock screen to log in your Huawei phone normally.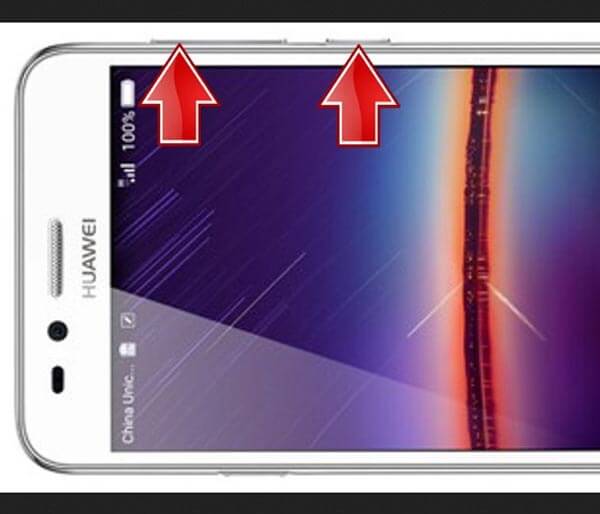 6. How to reboot Moto phone without Power button
Step 1. Press and hold down the Volume Down and Power keys together for 30 to 40 seconds.
Step 2. When your Moto phone shut down and reboot again, let two keys go. Wait for the startup procedures to finish, log in your phone with your password.
For the Android phones that have removable battery, you can try to remove the battery when it is freezing, put the battery back a few seconds later and turn on your phone.
[Friendly Reminder] Backup Android Data Before Restarting Android
Considering people reboot phone aiming to resolve some problems, we suggest you to back up your Android phone first. That is to avoid data losing due to troubleshooting. Apeaksoft Android Data Backup & Restore is one of the best ways to create a backup for Android phone before reboot. Its powerful features include:
Easy to use. It has the ability to back up an Android phone in one click.
Customized backup. Or you can select what data types to back up from your Android phone.
Safe and fast. This program will create a backup for your Android phone on your computer without interrupt current data on your phone.
Better compatibility. Android backup & restore supports almost all Android phones from major vendors, such as Samsung, LG, Google, HTC, Moto, Huawei and more.
Lossless recover and restore. Users could recover lost data from backup to computer or restore files to smartphone.
Extract data from frozen, crashed, black-screen and broken Android phone.
Download for Win
Download for Mac
In short, Android backup & restore is the easiest way to back up Android phone before reboot phone and troubleshoot. As you can see from above, it can help you backup Android contacts.
Conclusion
In this tutorial, we have told you how to reboot phone using the power button or without power button. As an important means of troubleshooting, you can perform Android phone rebooting when encounter some issues, such as no sound on your phone, an app crashes persistently, touch screen is freezing, Android crashes or other malfunctions. And if you feel your Android phone response lag, rebooting is also an effective solution. Anyway, we hope that our guides could help you to get your smartphone working normally.