Though Android smartphones are popular due to the open operation systems, there are problems with them, such as devices begin to lag as time goes by. This is probably why people want to learn how to reset an Android phone, like Huawei P9. How to reset a Huawei phone properly? You do not need to search it in product menu or Google, because we are going to share this guide in this tutorial. Huawei phone uses the EMUI mobile operating system, which is based on Android. But don't worry, this does not make the workflow complicated. On the contrary, you can follow our guides to reset a Huawei phone easily.

Part 1

: Preparation before Huawei phone reset

No matter how to reset a Huawei phone, backup should be the starting point, because factory reset will wipe out all personal content on your phone. If you are looking for an easy way to create a backup for your device, we will recommend Apeaksoft Android Backup & Restore. Its key features include:
Create a backup for Huawei phone in one click.
Users could decide to back up what data types, like contacts, messages, WhatsApp and more.
This program allows people to open and view Huawei backup on computer as well.
Recover and restore lost data from backups at any time.
It supports all Huawei phone models, like Huawei Mate flagship, Huawei P series, Huawei honor and more.
And it works on Android Oreo/Nougat/Marshmallow/Lollipop and earlier versions.
Download for Win
Download for Mac
In short, Android Backup & Restore is the best method to back up Huawei phone before reset.
How to back up Huawei phone before reset
Step 1. Download and install the right version of Android Data Backup & Restore to your computer. It has one version for Windows and Mac respectively. Connect your phone to the computer using the original USB cord.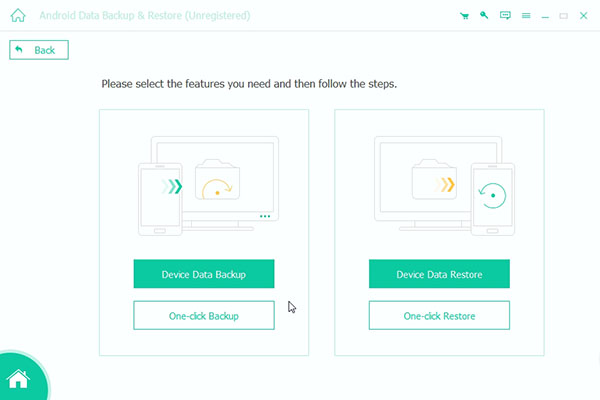 Step 2. Select the "One-click Backup" button when your phone is detected, the best Huawei backup tool will start creating the backup automatically. It may take a few seconds to complete.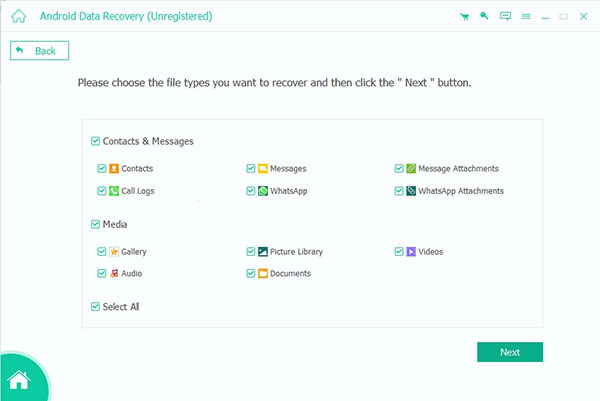 Step 3. To check the backup, select the latest backup file when you go into the result window and click the "Start" button at bottom. Then you can view all data by categories, including Contacts, Messages, Photos, WhatsApp and more.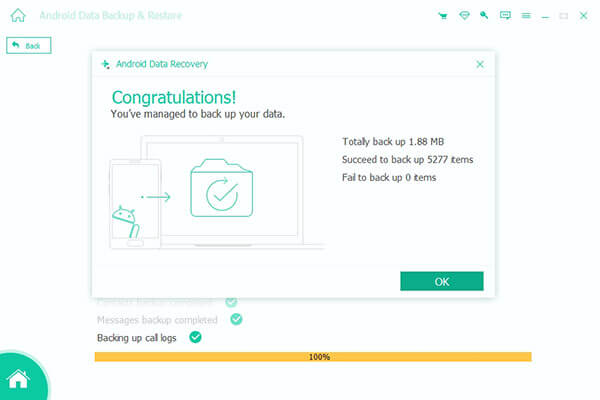 Part 2

: How to reset a Huawei phone from setting menu

The easiest method to reset a Huawei phone is the Settings menu. Though Huawei devices use EMUI system, there is a built-in reset feature too. But if you want to use this feature, your phone must be accessible. After backup, you can feel free to perform factory reset following the guides below.

Step 1. Open the "Settings" app with a gear icon from Home screen, open the "Backup & reset" menu and then tap on the "Factory data reset" option.

On some Huawei phone models, the Factory data reset option is in "Settings" > "Advanced Settings" > "Backup and reset".

Step 2. EMUI will display how the factory reset is going to work on the warning screen. If you are sure, tap on "Reset Device" and then hit "Erase everything" to start factory reset Huawei phone immediately.

Step 3. A few minutes later, your phone will restart and display the welcome screen.

Note: Factory reset a Huawei phone will not erase the data on your SIM card and SD card.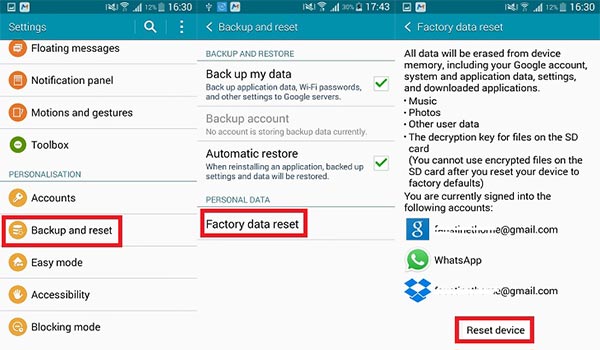 Part 3

: How to reset a Huawei phone through Android Recovery mode

In most cases when people need to reset a Huawei phone, there are either software or hardware problems, such as touch screen not responding or black screen. That also means that the Settings menu is not feasible. Android recovery mode is the best solution to get your device back to normal status in such cases.

Step 1. Long press the "Power" button on your Huawei phone to evoke the power off screen. Then tap "Power off" to shut it down.

Step 2. Once the screen becomes black, press and hold down the "Volume Up" and "Power" buttons until you see the Recovery Mode screen.

Step 3. Highlight the "Wipe data/factory reset" option using the "Volume Down" and "Volume Up" buttons on the Recovery menu screen, then execute the command by pressing the "Power" button.

If your phone boots into EMUI screen, you need to select "wipe data/factory reset" to open the recovery menu and select it again.

Step 4. To confirm it, select and implement "Yes, delete all user data". Wait for the process to finish and then choose "reboot system now" to restart your device.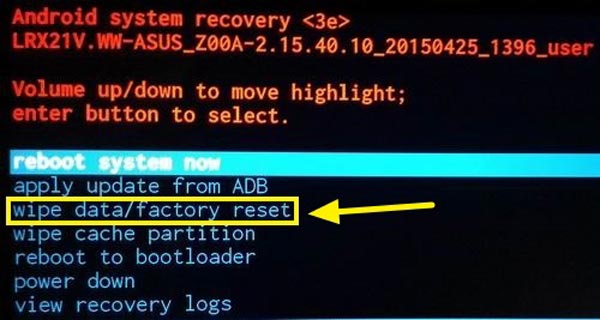 Part 4

: How to reset locked Huawei phone with Android Device Manager

If you feel confused about the recovery mode, Android Device Manager is another way to reset a Huawei phone without access. Android Device Manager is a web-based smartphone manager. The prerequisite is that you have installed your Google account on your phone.

Step 1. Access Android Device Manager website (www.google.com/android/devicemanager) in your browser and sign in the Google account that's associated with your Huawei phone.

Step 2. The service will start searching and then display your phone on the map. It offers three options, "Ring", "Lock" and "Erase". If you are ready, click "Erase" to factory reset your Huawei device.

Step 3. Read the warning message carefully and hit "Erase" again to trigger the factory reset process.

If your phone is online, it will perform factory reset immediately. Otherwise, the action will be implemented once your phone connects to internet.

Step 4. When the process is completed, your phone is ready to restart and set up.

Similar as the Settings menu, Android Device Manager will erase all your apps, music, customized settings stored in internal storage. And Android Device Manager will no longer works when factory reset is finished.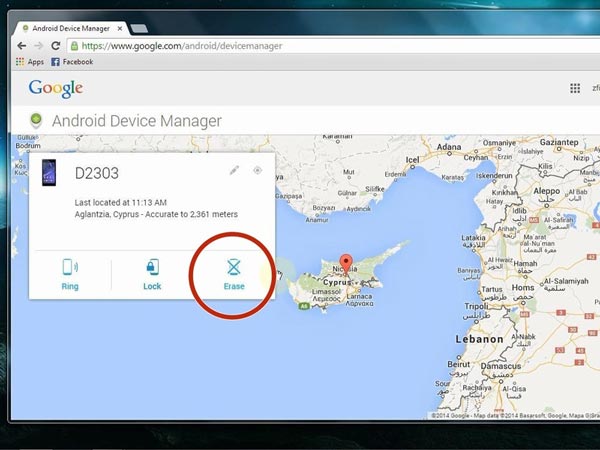 Conclusion
Huawei smartphones are popular because they are more cost-effective. People can enjoy much advanced technology, such as biometrics, HD double cameras, AI assistant, while spending half of the iPhone price. When you encounter some problems on your Huawei devices, the first thing in your mind is to search on Google. Don't waste time! Our guides above have showed you how to reset a Huawei phone to troubleshoot various issues without losing data. Firstly, back up your phone with Android Backup & Restore with only three steps, then you can follow the guides to reset a Huawei phone to factory conditions.