Many Android users would like to root Android phone to acquire more permissions. However, there may be some unexpected situations. some users say their Android devices turn to be a "brick" after some incorrect operations. Once your Android phone gets bricked unfortunately, it should be inconvenient. How can you fix the bricked Android phone? This guide will introduce you with an easy way to fix your broken Android phone.
Read me in: Deutsch | Français | 日本語

Part 1

. Some related information about bricking Android phone
The symptoms of your phone getting bricked
1. You phone always reboots automatically.
2. The screen is always stuck on vender logo.
3. Your device gets a white screen or black screen.
4. You Android phone cannot be shut down.
What is bricking
Normally, if the soft on your phone bricked, your phone will appear these situations that your phone fails to boot correctly and always be stuck on the vendor logo, boot animation, repeatedly restart, or get a white or black screen of death. Some main reasons for soft bricking are due to install the broken software.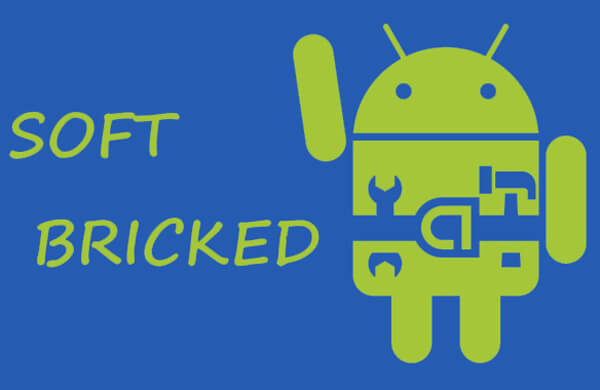 Hard brick:
Hard brick will let your Android phone have no signs of life. You never turn on or off the device and no vendor logo will show anymore. It will be a completely expensive "brick". Under many circumstances, installing a malicious or inappropriate firmware should be the main reason, which will lead to an incorrect flashing procedure.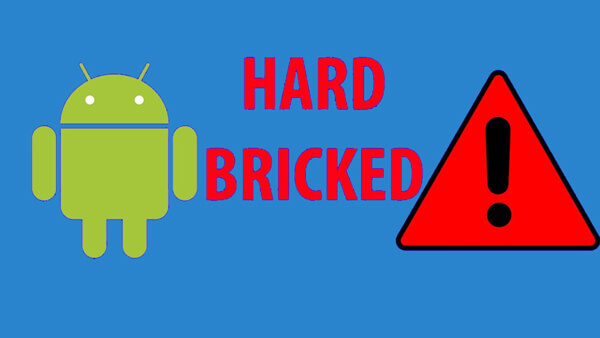 Part 2

. Best way to fix broken Android phone

When your Android phone gets bricked, you may need a professional repair tool to help you fix the broken Android phone and recover the data. In this part, we will recommend you a professional recovery tool to you, Android Data Extraction. It can effectively help you fix your Android phone and recover the data from the broken device. It can recover messages, contacts, videos, call logs photos, etc. from your broken or locked Android phone. This software mainly works best with Samsung Galaxy devices.

Step 1. Install this software on computer

Download and install the program on your computer, and then select "Android Data Extraction" mode from the left column. As your phone is soft bricked, click the first "Start".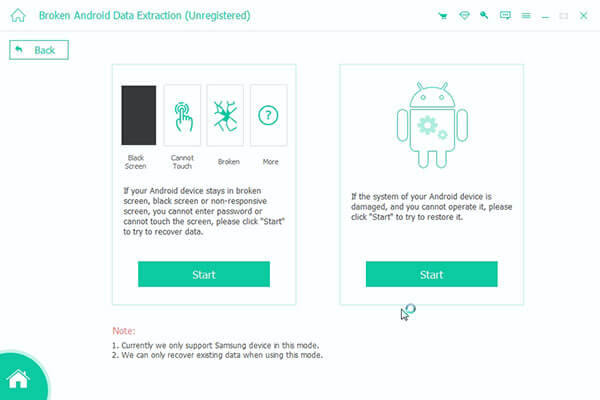 Step 2. Select Android issue
After selecting "Fix Device", you are able to choose the main issue your phone appeared. You can choose "stuck in the startup screen", "stuck in the download mode", "stuck in the FoneGo interface", "black screen" or others. And then, you can click "Next" button.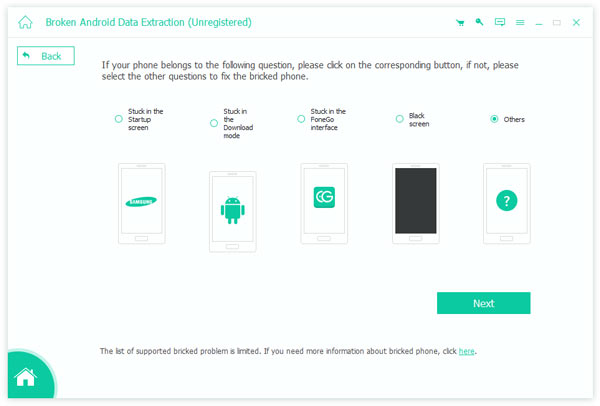 Step 3. Import device name and model
Then you are able to import the device name and model of your Android phone. Currently, the program mainly works with Samsung devices in Galaxy S, Galaxy Note and Galaxy Tab series. After selecting the device name and model, click the "Confirm" button.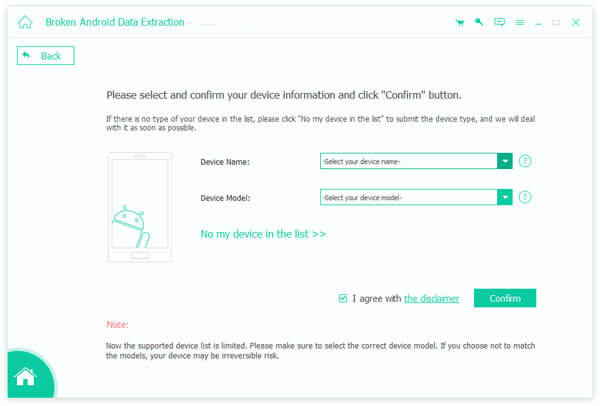 Step 4. Enter Download mode
You are able to enter your Android phone into Download mode according to the guide offered by the program.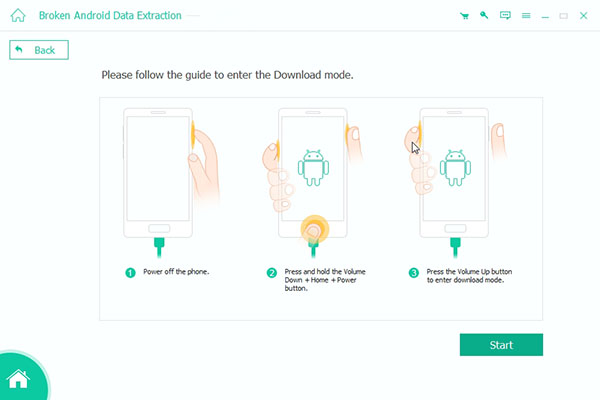 Step 5. Fix your Android device
After enterring the Download mode, the software will download the recovery package and then repair the broken Android system. After this procedure is completed, you are able to use "Android Data Recovery" function to recover the data on your phone.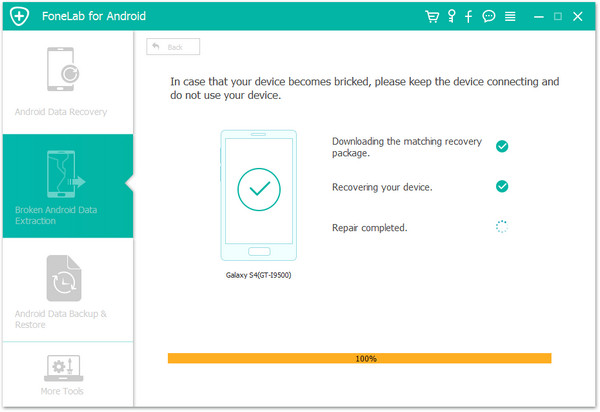 Part 3

. When does your Android phone get bricked

Android Soft brick can be solved by some recovering tools. This part will introduce the different situations when your phone will appear soft brick.

1. Soft-brick when installing custom ROM

If you are failing to install custom ROM, it will lead to soft brick of your Android phone. In addition, your phone may be get bricked if you loosely connect your phone via its USB cable or run out of battery power during the procedure of installing custom ROM.

2. Soft-brick when resetting factory data

Restoring Android phone to factory settings may also lead to soft brick.

3. Soft-brick when rooting Android phone

Before rooting your phone, you have better read the instructions carefully. Any incorrect operations during the rooting process will brick your Android phone. Besides, it will cause soft-brick after you delete some essential programming codes by accident.

4. Soft-brick when updating Android's firmware

When you are updating firmware, your Android phone may get bricked. It often appears when your phone has low battery life or network connection problems. Before upgrading, you had better fully charge your Android phone.

5. Soft-brick When requiring root access with some apps

When you are using third-party software which requires root access, your Android phone may be bricked.

6. Soft-brick while flashing stock ROM

If you ever did something wrong while you was flashing a stock ROM or if the device is powered off during the flashing procedure, the Android phone might get bricked. Sometimes the Android mobile phone will be stuck in the boot loop after installing or performing a new ROM.

7. Soft-brick when performing multi-tasking Soft brick may occur during the process of performing multi-tasking. When you are operating multiple tasks at a same time, your Android phone will be heating, in this situation, your phone will easily get bricked.