A streamlined address book will make it easier for you to find a certain contact. On the contrary, a multiple of contacts in your iPhone will not only slow down the running performance of the iOS device, but also pose a security danger. To avoid such a drawback, you need to delete some contacts on iPhone from iCloud. But sometimes it will be little confusing and troublesome to do it from iCloud.

However, this passage will tell you a most effective and convenient way to delete your contacts on iPhone/ iPad. Please read on and learn the detailed steps.
Part 1. How to delete contacts on iPhone
Regular way to delete contacts on iPhone/ iPad
Step 1. Log in iCloud
To delete iCloud contacts, search and go to iCloud.com on your PC or Mac, and sign in with your Apple ID and passwords (Forgot and reset Apple ID?).
Step 2. Choose Contacts
Hold the Command button and choose Contact if you are a Mac user. For Windows user, press and hold Control button to select Contacts.
Step 3. Choose the contacts to clear
Then you can see the list of your contacts in iCloud. Just locate the individual contacts that you are going to erase.
Step 4. Remove iCloud contacts
Next, in the lower left corner, tap on the "Menu" button and choose "Delete". In the pop up windows, click on "Delete" again to delete the selected contacts on your iPhone.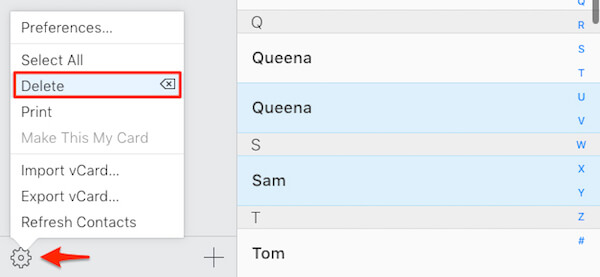 Professional way to remove contacts on iPhone
Besides the regular method to delete iCloud contacts on iPhone, here we also introduce a professional iOS data management tool to help you solve this problem. Apeaksoft iPhone Transfer is one of the most powerful transfer and management tool to help you manage these contacts. What' s more, there are two versions of this software: for Mac and for Windows. It means both Mac and Windows users can download this powerful tool to delete mass contacts on iPhone.
Step 1. Download the program
Download Apeaksoft iPhone Transfer on your computer and install it by the instructions. Then launch this app on your computer.
Step 2. Connect iPhone to computer
Before deleting your contacts on iPhone, make sure your iPhone is connected well to your computer. Then this software will detect your iOS device automatically.
Step 3. Choose Contacts
After the scanning, click Contacts in the left list of the home screen. And then all your contacts will be showed in the interface.
Step 4. Clear contacts on iPhone
Select the specific contacts that you want to remove. Or you can choose all contacts as you like. Then click the "Delete" button to delete all the contacts on your iPhone.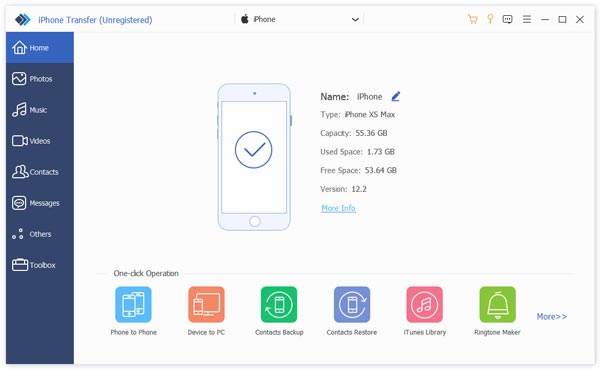 Part 2. How to delete contacts from iCloud
Solution 1 to delete duplicate contacts from iCloud
If you are only willing to delete duplicate contacts from iCloud, here we are giving you some little tips to do that:
Step 1. Launch iCloud, and make a backup of the contacts on iCloud.
Step 2. Then open iCloud contacts, and tap on the Card menu in the corner.
Step 3. Hit on Card and search for the Duplicates on iCloud.
Step 4. Next tap on Merge when you are prompted.
Step 5. Repeat the steps above until you cannot find no duplicate any more.
These methods mentioned above can only help you delete mass contacts from your iCloud, including the duplicate ones. But it will not permanently delete the contacts.
Solution 2 to delete duplicate contacts from iCloud
If you are going to erase the certain private contacts permanently from your iPhone or iPad to make it unrecoverable, the solutions mentioned above could not be enough. To achieve it, what you need is a powerful erasing tool. And Apeaksoft iPhone Eraser should be a nice choice for you to take into considerations.
Apeaksoft iPhone Eraser is one of the most useful and professional utility to help you delete everything, such as contacts, text messages, photos, videos, password, videos, call history and so on permanently and thoroughly on iOS device.
Key Features:
This software offers you three erasing levels optionally to delete contacts (all or individuals) on iPhone.
Apeaksoft iPhone Eraser provides 100% promise to erase all files and data without zero recovery possibility.
It will remove all the data and settings from your iOS device with one click safely and securely, with no personal information tracked.
Here are the step-by-step guides about how to delete mass iCloud contacts on iPhone.
Before you start following the guides, you are strongly advised to export important contacts on iPhone to prevent iPhone Eraser to wipe out all contents and settings in your device.
Step 1. Install iPhone Eraser
Download and install iPhone Eraser in your computer. You can find it in Apeaksoft.com. And this software is also available for both Windows and Mac.
Step 2. Connect iOS device to computer.
After launching iPhone Eraser, connect your iPhone to the computer via a USB cable. Wait for a while until iPhone Eraser detects your device, and choose "Contacts".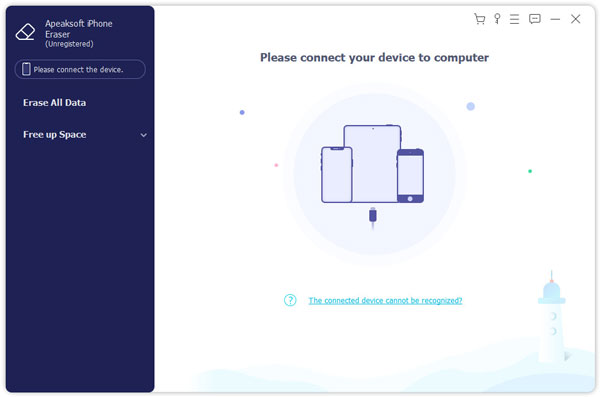 Step 3. Apply different mode
Next choose a suitable mode to permanently delete contacts from iPhone. You are able to choose low, medium and high levels optionally.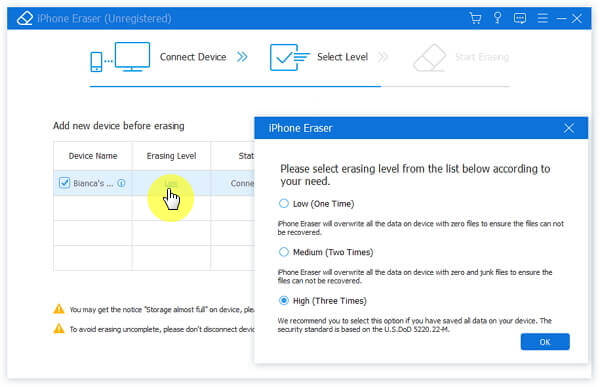 Step 4. Start clearing process
When everything is OK, click on the "Start" button to start the deleting process. Once the cleanup is done, you will find all the selected iCloud contacts are deleted from your iPhone.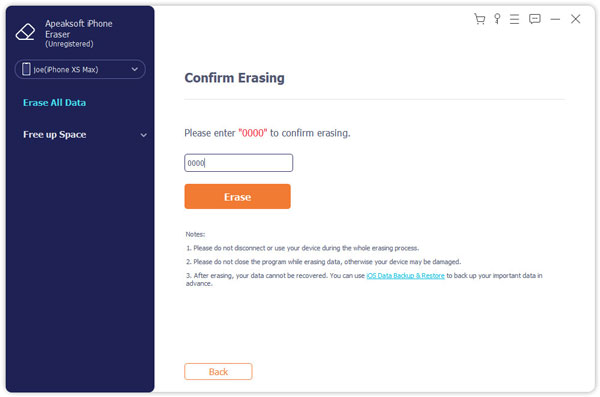 Conclusion
Follow these detailed steps above, you must have learnt how to delete your contacts on your iPhone in a correct and efficient way. You can also use iPhone Erase to help you delete unwanted data, unnecessary files on your iPhone or iPad to free up more storage space. Believe me, this app will never disappoint you.
If you have any problem about deleting all iCloud contacts from iPhone, please share them in the comment sections.