"Why does iPhoto duplicate photos when importing?" This is a question that many Mac users have asked. iPhoto app actually has taken a measure to prevent this from happening. When it detects a duplicate photo during importing, an alert message will show up and ask if you would like to import the duplicate or not. However, it can only recognize duplicate photos by the filename. This guide discusses how to delete duplicate photos in iPhoto quickly.

Delete Duplicate Pictures In iphoto
Part 1. The Easiest Way to Delete Duplicate Pictures in iPhoto
After the photos are transferred to iPhoto, you cannot find duplicate photos anymore. iPhoto does not provide any feature to display duplicate pictures. That is why you need Apeaksoft Mac Cleaner. It can scan your hard disk and look for duplicate photos in iPhoto quickly.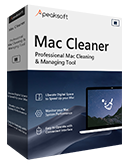 4,000,000+ Downloads
Discover duplicate photos in iPhoto in one click.
Delete all duplicate photos at one time.
Keep your files and data on Mac without ruining.
Include a lot of bonus features, like monitoring status.
How to Delete Duplicate Pictures in iPhoto Library
Step 1Scan duplicate photos
Launch the best duplicate photo manager after you install it on your Mac computer. Now, you will see three options. Press the Cleaner button, and then choose Duplicate Finder. Click the Scan button to begin looking for duplicate photos.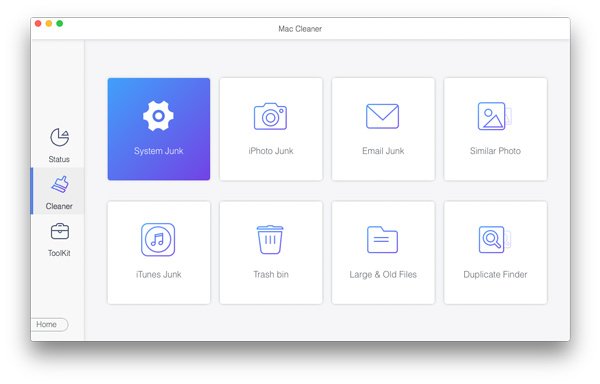 Step 2Delete duplicates in iPhoto
When photo scanning is done, click the View button to preview the duplicate photos immediately. Now, you can select the duplicate photos that you want to delete from the iPhoto library. When you are ready, click the Clean button at the bottom right corner. A few seconds later, the duplicate photos will be gone from your disk.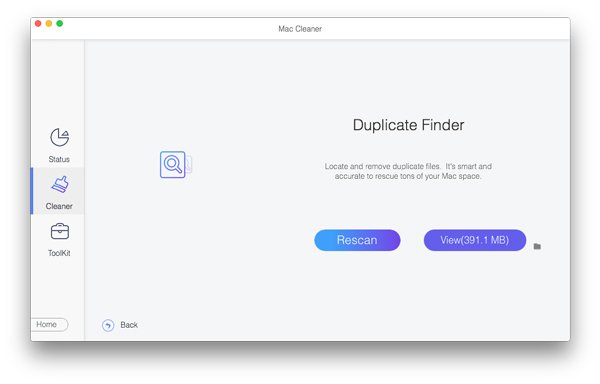 Part 2. How to Delete Duplicate Pictures in iPhoto or Photos Manually
In 2014 Apple has stopped the support for iPhoto. As the successor, the Photos app is added to Mac. The latter almost equips all features that you can find in iPhoto, such as photo management, editing, and more. However, both of them cannot find duplicate photos. If you just have several duplicate pictures to delete in iPhoto, perform the steps below.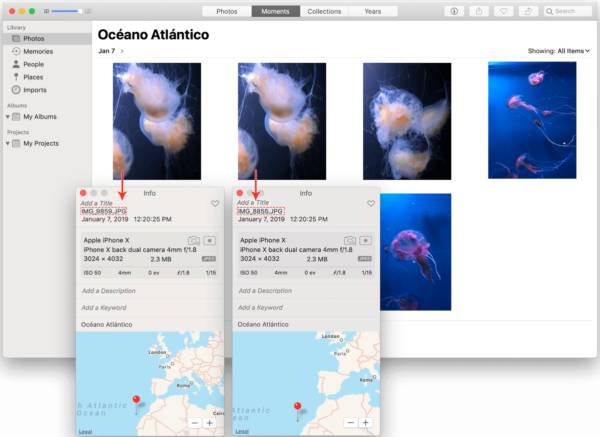 Step 1Open your iPhoto app from the Applications folder. If you have both Photos and iPhoto on your Mac, you can open the iPhoto library using Photos too.
Step 2Go to the Photos tab to display all photos in your library. Now, you can preview the photos and find duplicate items manually. If you do not sure, right-click a photo, and choose Get info to get the detailed information.
Step 3Press the Command key on your keyboard and select the unwanted duplicate photos one by one. Finally, press the Delete key. Then the duplicate photos will go to the Recently Deleted folder. Click the Delete All button to delete duplicate pictures from iPhoto immediately.
Note: This way will delete duplicate photos permanently. Therefore, you'd better back up your photos to the cloud server before deleting them.
Part 3. How to Prevent iPhoto from Duplicating Photos
iPhoto makes duplicates when importing to protect your original photos. Of course, the duplicates take up your space too. Of course, you can prevent the action with proper settings.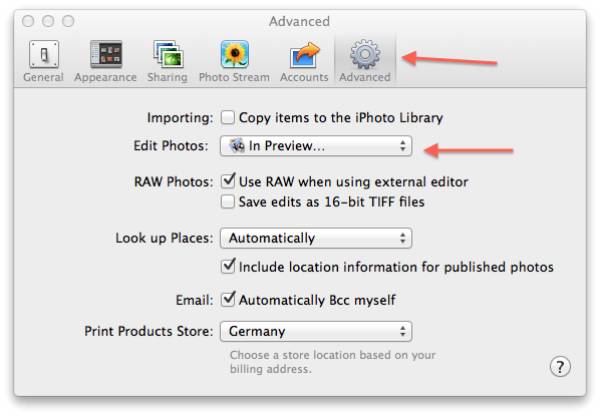 Step 1Fire up the iPhoto app.
Step 2Go to the File menu, choose Preferences, and head to the Advanced tab.
Step 3Uncheck the box next to Copy items to the iPhoto Library. This option is enabled by default. Then iPhoto won't duplicate photos anymore.
Note: This option is available to the Photos app on Mac too.
Part 4. FAQs about Deleting Duplicate Pictures in iPhoto
Question 1. Is there a way to delete all duplicates in iPhoto?
No, iPhoto does not provide any feature related to duplicate deletion. You can only remove them manually or use a third-party tool to delete duplicate pictures from your library.
Question 2. Why do I have so many duplicate photos on my Mac?
By default, the iPhoto or Photos app copies photos to the library to protect the original photo collection. That is why you have more and more photo copies. You can disable it on the Preferences dialog. You can read on How to Delete Duplicate Photos on Mac to get more solutions.
Question 3. Can I delete duplicate photos on my iPhone?
You can manually delete duplicate pictures on your iPhone or use a third-party photo manager to collect the duplicate items for deleting.
Conclusion
Since photo quality become better and better, they take your hard disk space too if you have a lot of duplicate pictures on Mac. This guide tells you how to delete duplicate photos from the iPhoto library and free up space. If you do not like to do it manually, Apeaksoft Mac Cleaner is a useful tool. It can protect your data and documents when deleting duplicate photos. Other questions? Please feel free to leave your message below this post.