As time goes by, you might find that your Apple iTunes playlists were a rickety mess including a bunch of playlists, duplicate songs, and the music that you did not listen to anymore. Is it possible to start over? The answer is yes. This guide explains how to delete the whole iTunes library from your computer. No matter you want to rebuild your iTunes library or remove unwanted playlists, you will find what you want below.
Delete iTunes Library
Part 1: How to Delete Duplicates from iTunes Library
Depending on the size, you can either delete duplicates from the iTunes library manually or completely reset the iTunes library and start again. You can learn the procedure of deleting duplicates from the iTunes library below.
How to Manually Delete Duplicates from iTunes Library

Step 1Open your iTunes from your desktop.
Step 2Go to the File menu, click the Library, and choose Show Duplicate Items.
Step 3Hold down the Ctrl or Command key on your keyboard and press the A key at the same time. Now, all duplicate media items will be selected. Click the Delete key on your keyboard or right-click on a file and choose Delete.
Note : If you just want to delete unwanted items from the iTunes library, go to the target media type, select the items, and delete them.
Part 2: How to Delete Whole iTunes Library on PC/Mac
The workflows to delete iTunes Library and start again are pretty varied from deleting specific items. Moreover, it is different on PC and Mac. We talk about the procedures respectively below so that you can learn them.
How to Delete Whole iTunes Library on PC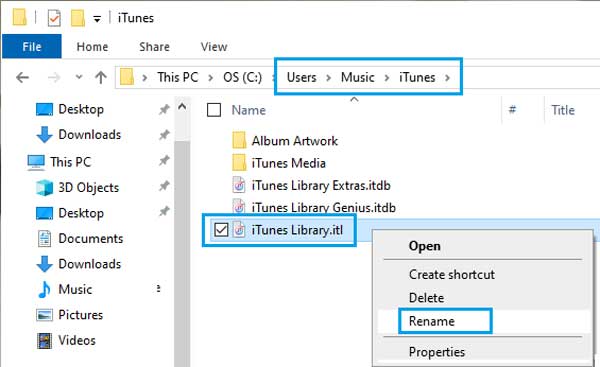 Step 1Open a File Explorer window on your PC when you intend to delete the iTunes library and start again.
Step 2Navigate to the iTunes library folder. By default, the directory is C:\Users\Music\iTunes. Find a file with the name iTunes Library.itl. Right-click on the file, select Rename, and change to iTunes Library.old.
Step 3Also, rename the file of iTunes Music Library.xml to iTunes Music Library.old. Now, restart your iTunes and all playlists will be deleted.
Note :
As long as you restart iTunes, it will create a new
iTunes Library.itl
and
iTunes Music Library.xml
in the library. If you do not sure, you can back up the original files to another directory.
How to Delete Whole iTunes Library on Mac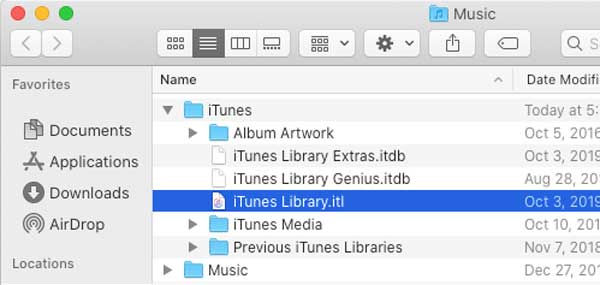 Step 1To delete the iTunes library on a MacBook, make sure to quit iTunes from Activity Monitor.
Step 2Then open the Finder app, click the Go menu on the top ribbon, and choose the Home option.
Step 3From the Home directory, open the Music folder, and select iTunes. Now, right-click on the iTunes Library.itl file, and rename it as iTunes Library.old. Similar, rename the iTunes Music Library.xml file as iTunes Music Library.old.
Step 4Next, open your iTunes and it will be reset and your iTunes library becomes empty.
Recommend: Best iPhone Cleaner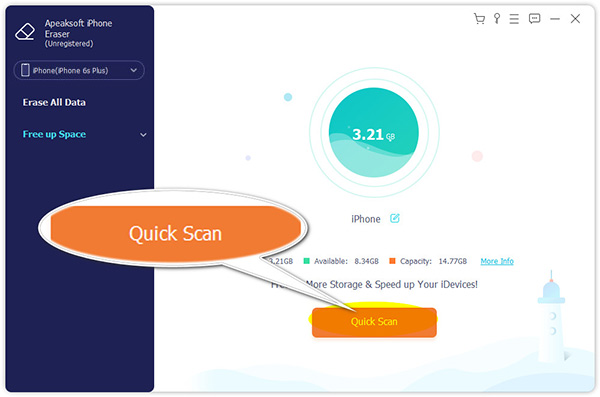 Similar to iTunes, your iPhone becomes slower and slower if you store a lot of files and data on the handset. However, Apple does not include any feature to clean up memory, especially for third-party apps. Does that mean you cannot remove app cache, junk files, duplicate items, and more from iPhone memory? The answer is no and Aspeaksoft iPhone Eraser can help you resolve this problem.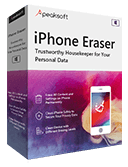 4,000,000+ Downloads
Delete music playlists, unwanted files, and more easily.
Erase the entire iPhone or iPad in one click.
Available to a wide range of iOS devices.
Include custom options for advanced users.
Part 3: FAQs about Deleting iTunes Library
Does deleting from iTunes library delete from a computer?
Deleting the iTunes library, all your music, playlists and apps will be removed from your iTunes library. However, you can make a backup for your iTunes Library content to an external hard drive before the start.
How do I reset my Apple Music library?
Open the Apple Music app on your iPhone, head to the For You screen from the bottom, scroll down your profile, and tap View Account. Next, tap Choose Artists For You, and press Reset.
Why cannot I delete music from iTunes?
This build appears to have issues deleting from the library from within a playlist with shift-delete. You should be able to delete from say Songs or Albums.
Conclusion
This guide explains how to delete the iTunes library from your hard drive. Once you set up, iTunes will sync your iPhone or iPad to the iTunes library as long as you connect the device to your computer. However, you can reset the iTunes library and get rid of the old files. That is a good way to free up space and improve performance. Moreover, Apeaksoft iPhone Eraser can help you clean up iPhone memory easily. Other questions? Please write them down as a comment below this post.