Creating a Skype account is an easy way to talk with your friends and families. When it comes to deleting Skype account, the thing becomes difficult. In fact, we have more channels to keep touch with your friends than ever before including social media, instant message apps, and more. So, more and more Skype users expect to delete their subscription and account.
Years back deleting Skype account were a tiresome task. You have to contact the customer support and request them to cancel your account. Fortunately, you can do it by your own now. Plus, we will share the procedure below.

Part 1

. How to Delete Skype Account Permanently

Before deleting Skype account, there are some facts you should know:
Nowadays, all Microsoft accounts are combined as one. It means that you have to terminate your Microsoft account when deleting your Skype account.
You should disable Skype subscription; otherwise the account will be renewed via the automatic payment system.
Although you use Skype service on your smartphone, the account cannot be removed using mobile app.
How to Clean up Your Skype Information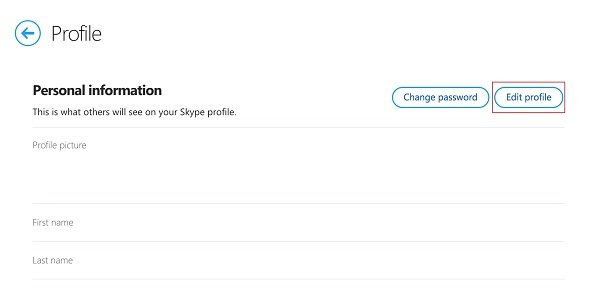 Step 1. Access Skype in your browser and sign in the account you wish to delete, expand the Skype menu and select My Account on the context menu.
Step 2. Select the Edit Profile option on the left sidebar, and then hit Edit Profile button in the Personal Information section.
Step 3. The edit and clear all your personal details including First name, Last name, Gender and more.
Even though you have deleted the profile of Skype account, your contact will appear. So, you need to hide them after clearing or delete Skype contacts directly.
How to Cancel Skype Subscription

Step 1. Access https://skype.com/ in any browser and log in your Skype account to delete.
Step 2. Scroll down to the bottom of the account settings page, and click Account Settings under Settings and Preferences area.
Step 3. Press Unlink next to your Microsoft account if you have associated your account together. If a pop message alerts about unlinking, confirm it and close the message.
Step 4. Click the subscription on the left side and then hit Cancel Subscription. If prompted, select Thanks but no thanks, I still want to cancel to move on.
Step 5. If you have purchased a Skype number, click Skype Number under the Manage Features section. Hit Settings and then Cancel Skype Number.
Tip: Before the expiry date, your Skype number remains active. Moreover, Microsoft will reserve your number for 90 days after it is expired.

Step 6. Back to the account settings page, select Auto recharge under the Billing and Payment section, and click Disable to close it.
How to Permanently Delete Skype Account Permanently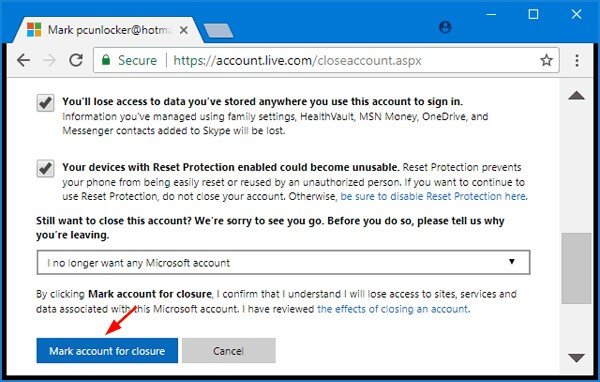 Step 1. Open your web browser, copy and paste http://go.microsoft.com/fwlink/?LinkId=523898 into the address bar and hit Enter key.
Step 2. Enter the Skype account to delete and click Sign In button.
Step 3. Then decide to verify you are the owner of the account via Email or Text, and input the necessary information.
Step 4. Enter the verification code, click Verify button and then No thanks to continue.
Step 5. Next, read the requirements on the page carefully and click Next button.
Step 6. Tick the checkbox next to each option and select a reason for deleting Skype account.
Step 7. Finally, click Mark account for closure button. 60 days later, your Skype account will be deleted completely.
Part 2

. What to Do before Deleting Skype Account

Skype account deletion should start from backup in order to prevent from data loss.
Backup Skype on Android before Deleting Skype Account
Apeaksoft Android Data Backup & Restore is a professional way to backup data on Android.
How to backup Skype on Android
Step 1. Install best Skype backup tool for Android
Open Android Data Backup & Restore after installing it on your computer. Connect your phone to the computer via a USB cable, and then launch the application. Turn on the USB Debugging mode and it will be recognized by the application.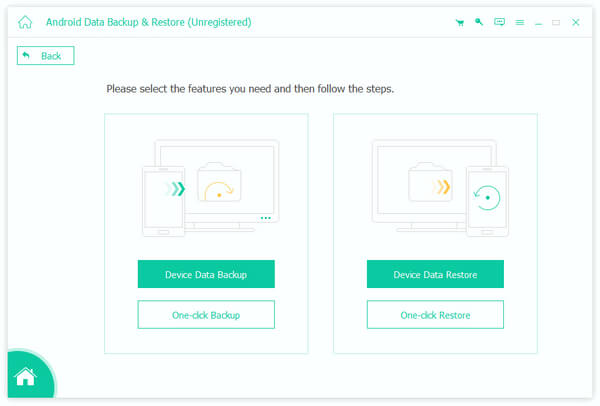 Step 2. Select the data type to backup
Click Device Data Backup button to open the data type window. Select the data categories you want to backup. If you want to keep your data private, check Encrypted Backup and enter your password.
Tip: To backup entire Android phone, click One-click Backup button on the home interface.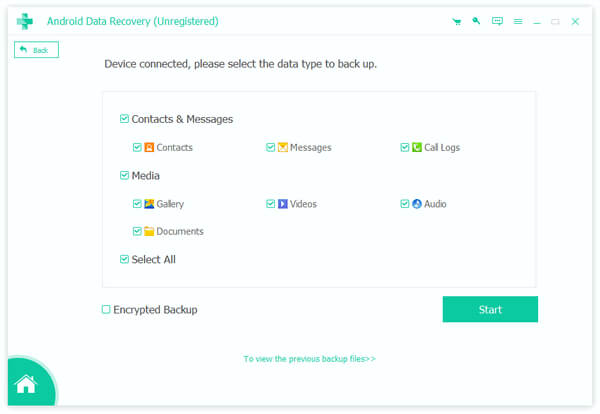 Step 3. Backup Android before deleting Skype account
When setting is done, click the Start button to trigger the process. Keep your Android phone connecting to your computer until you see the Congratulations window. Then you can delete Skype account with the steps above.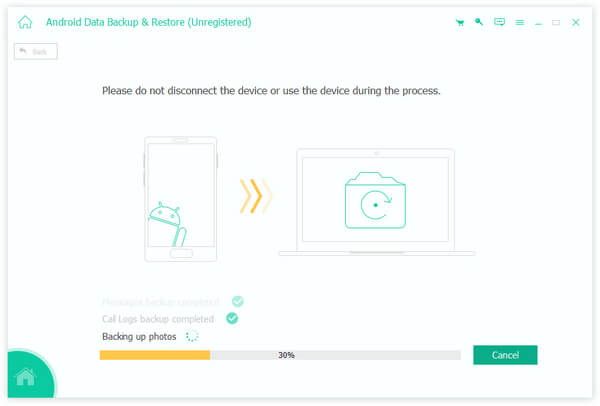 Backup Skype on iPhone before Skype Account Deletion
When it comes to iPhone and iPad, Apeaksoft iOS Data Backup & Restore is the best way to back up your data before deleting Skype account. It has the capacity to back up any data types on iPhone or iPad to your computer. All files will be saved in the original conditions. Moreover, you are allowed to protect iOS backup files with advanced encryption technology. Now, it is available to all iPhone and iPad devices running iOS 17/16/15 and earlier. After deleting Skype account, you can restore your contacts and other data from the backup file simply.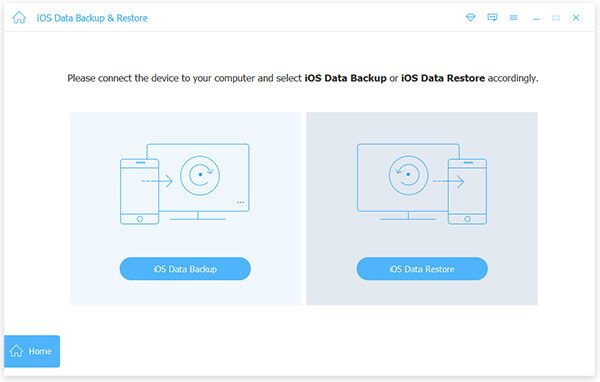 Conclusion
This tutorial has discussed how to delete Skype account without losing any data. As you can see, this is not a simple task and you have to make preparation before deletion. First of all, backup is always the starting point of deleting Skype account, so you should backup Skype contacts and other data on your Android or iOS device with Apeaksoft Android Data Backup & Restore or Apeaksoft iOS Data Backup & Restore. Then follow our guide to remove your profile, credit card and Skype account quickly. We wish that our introductions are useful to you.