"I just found that I received an all-day recurring calendar invitation, this is odd and it was a one-off by a spammer adding an event file to an email, how to delete the spam calendar invite on iPhone?" Spam is annoying and dangerous. It pops up with a box with a close button that either does not work or is hidden. Below is a concrete guide that will help you delete spam calendar invites on iPhone easily.

Delete Spam Calendar Invite iPhone
Part 1: How to Delete Spam Calendar Invite on iPhone
The good news is that you can delete spam calendar invites on your iPhone in most cases. However, the workflow is a bit different on the latest systems and the old iOS. We explain them respectively.
How to Delete Spam Calendar Invite on iOS 14.6 or Later
Step 1Fire up your Calendar app. Find the invite that you want to delete.
Step 2Tap the Unsubscribe button from the bottom of the screen.
Step 3When prompted, press Unsubscribe again to confirm it.
How to Delete Spam Calendar Invite on Earlier iOS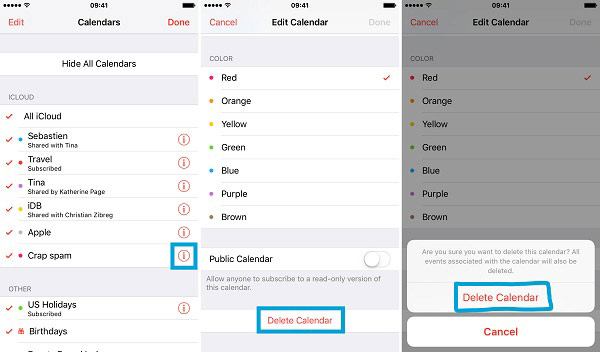 Step 1 Run your Calendar app if you want to delete spam calendar invites on iPhone.
Step 2Tap Calendars at the bottom of the screen, locate the unwanted spam invite and tap the More Info button next.
Step 3Scroll down and tap the Delete Calendar button. When prompted, tap Delete Calendar again.
How to Delete Spam Calendar Invite in Settings App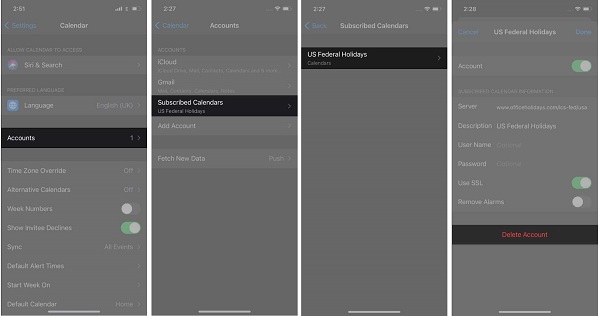 Step 1 Open your Settings app from the home screen.
Step 2Go to the Calendar, and the Accounts. On iOS 13 or later, tap Passwords & Accounts, and then Accounts instead.
Step 3Pres Subscribed Calendars, find the unwanted invite, tap it, and hit Delete Account.
Part 2: Best Way to Delete Spam Calendar Invite on iPhone
Sometimes, the spam calendar invites are viruses. Even if you have deleted it from the Calendar app, it keeps popping up. As result, your iPhone is still exposed to risk. Fortunately, Apeaksoft iPhone Eraser can help you resolve this problem.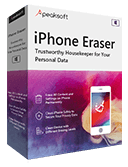 4,000,000+ Downloads
Delete spam calendar invite on iPhone.
Protect your files and data without erasing.
Wipe out the entire iPhone with one click.
Include a wide range of custom options and modes.
How to Delete Spam Calendar Invite on iPhone
Step 1Connect iPhone
Launch the best iPhone cleaner software after you install it on your PC. There is a version for Mac users too. Next, hook up your iPhone to the same machine with a Lightning cable. On iOS 13 and later, enter your passcode to permit the connection.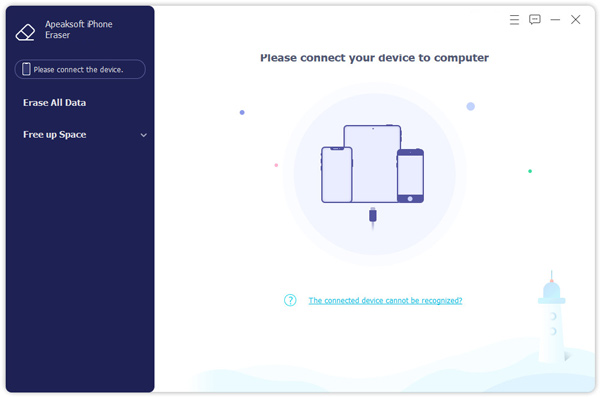 Step 2Scan spam invite
After the software recognizes your handset, go to the Free up Space tab on the left side, and choose Erase Junk Files. Click on the Quick Scan button to begin looking for spam invitations on your iPhone.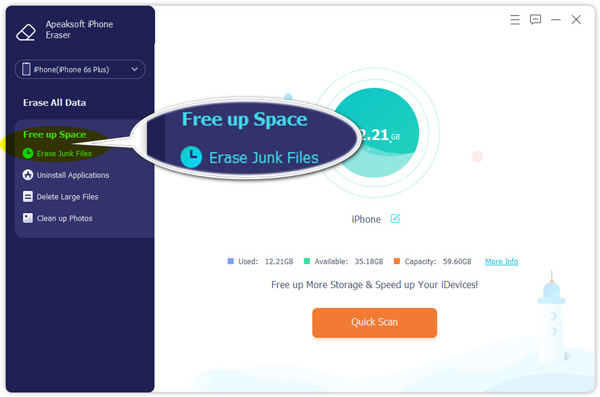 Step 3Delete calendar invites
When data scanning is done, you will be presented with the data types that can be removed. Check the data types that might include spam calendar invite, and click the Erase button at the bottom right corner to get rid of it immediately. When it finishes, disconnect your iPhone.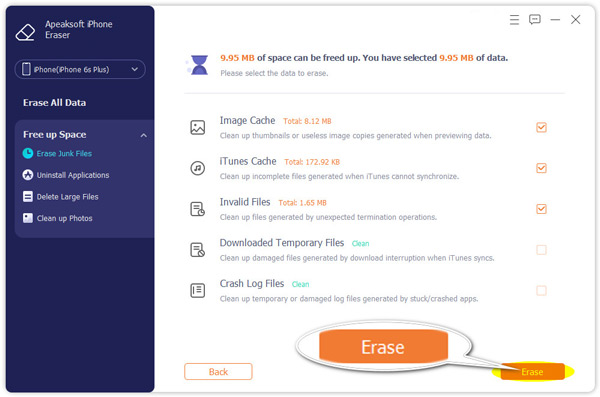 Note: If the spam calendar invites still pop up on your iPhone, you can switch to the Erase All Data tab, select a proper level, and erase all data. Before that, you can make a backup to prevent data loss.
Related:
How to Sync Outlook Calendar with iPhone
How to Delete Calendar on iPhone
Part 3: FAQs about Deleting Spam Calendar Invite on iPhone
How do I remove calendar invite from iCloud?
Sign in to your account on icloud.com, go to the Calendar app, and tap the Settings icon. Choose the Preferences option, go to the Advanced section, and select Email to under Invitations, and click Save.
How to delete an invitation without notifying the sender?
Go to the Calendars screen in your Calendar app, tap Edit, and add a new calendar to your account. Name it as Spam. Go to the Spam Invitation, move it to the calendar that you just created. Now, delete the new Spam calendar but the coordinator won't get the notification.
Can I hide declined spam invitations?
Go to your Settings app, find the Calendar app, and tap it. Scroll down to the bottom and toggle off the Show Declined Events. Now, the declined spam invitations will disappear.
Conclusion
Now, you should understand how to delete spam calendar invitations on your iPhone in various situations. Firstly, you can get rid of unwanted invitations in the Calendar app or the Settings on iPhone. If they are invalid, Apeaksoft iPhone Eraser can help you to fix this problem without technical skills. It provides several modes to remove spam invitations permanently. If you have other questions related to this topic, please feel free to leave your message in the comment area below this post.