People will get depressed when a tiny button ruins specific function of their mobile phones, especially the Android Power button not working.
Recently, many users of Android devices complain about the Home button and Power button not working. This article offers great solution to fix the Power button not working issue on Android device.

Plenty of ways in the following parts will teach you how to fix Android Power button not working. You can find the suitable method to bring your Android phone back to normal condition.
Part 1

: How to fix Android Power button not working

When you find your Android phone's Power button is not working, there are several ways to fix Power button not working.
Method 1: Charge your Android phone
If your Android phone is off, first you should try out this method. When you realize that your Android Power button is not working, it may result from a running-out battery. In this case, charge your Android phone to a charger and wait for a few minutes. Most Android devices would remind you of the percentage of the battery on the screen. And now you can press your Power button to see if it works.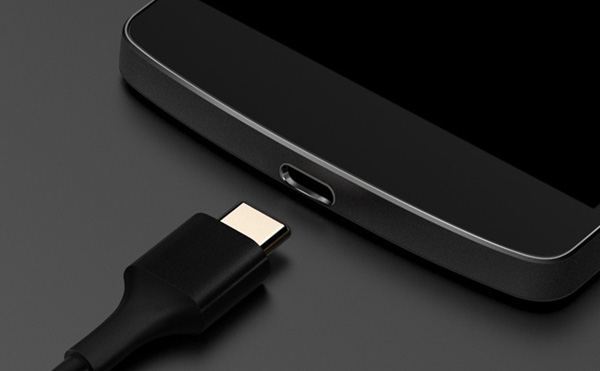 Method 2: Fix Power button with ADB (Android Debug Bridge)
Another way to fix Android Power button not working is to ask ADB for help. This method can be implemented under the circumstances that you have already turned on your USB Debugging button. Then you are advised to follow the steps below.
Step 1. First you should download Android Studio and SDK tool.
Step 2. Go into the location where you start your ADB.
Step 3. Using a cable to connect your Android.
Step 4. In the command window, first insert the command "adb devices", which can provide your ID and name.
Step 5. Then give the command of "adb reboot" to get your Android restarted.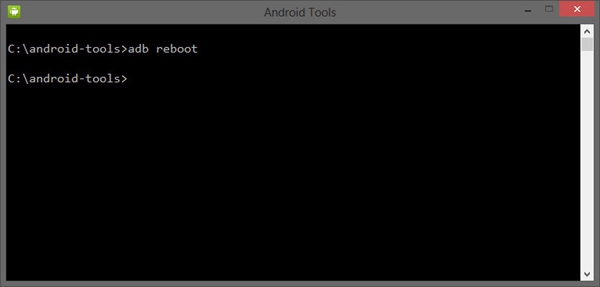 Method 3: Use Apps to restart Android phone
It's luckier if your Android phone is on, for you are able to download some apps as alternatives to help your power on and off your Android devices. Now let me introduce one of them.
That's Power Button to Volume Button, which is user-friendly. The feature is that you can Power on and off your Android with the pressing of volume button. When you operate this application, there's no need to worry about Android Power button not working any more.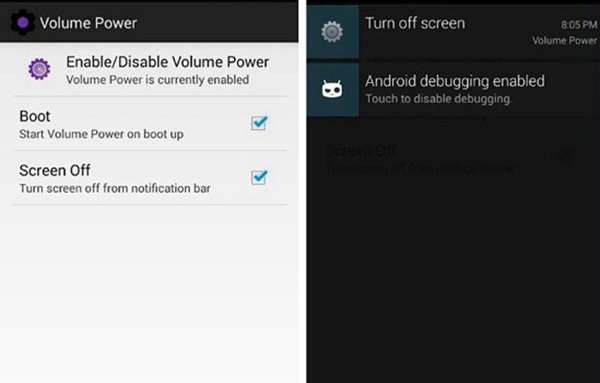 Method 4: Ask manufacturers for help
Sometimes charge your Android phone may not work. And using apps is not very convenient all the time. So, it's obvious that the most useful way is to find your manufacturers for help. Whatever problems you are faced with your Android phone, you are advised to solve it with the help of professionals. Find an Android repair store and tell them that your Power button is not working. I'm sure your Android Power button can be fixed.
Part 2

: How to fix Android Home button not working

Just like Power button, it's terrible to find your Android Home button not working, too. In this section, I will provide 2 methods to help you fix Android Home button not working.
Method 1: Restart your Android phone
To tell the truth, restarting your Android phone is capable of solving a package of problems, including fixing Android Home button not working. So, pressing the Power button for a long time to turn off your smartphone. And then turn on to check if the Home button works.
Method 2: Download apps as alternatives
There are some applications intended to function as Home buttons, such as Button Savior. It puts a tiny panel on the screen and serves as Power, volume and Home buttons. With the help of Button Savior, you can go back to Home page as you like.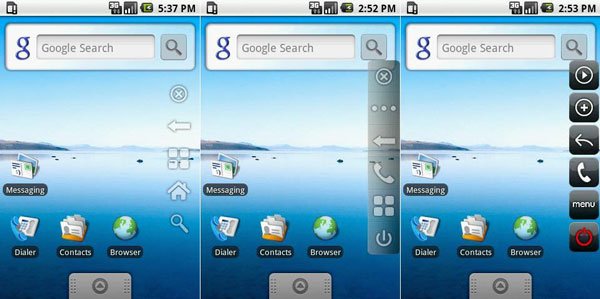 Part 3

: How to better protect your Android data

It's really a headache to know some Android buttons not working. What's worse, the Android Power button or Home button not working may lead to data lost or broken. Therefore, for the sake of your data safety, you are supposed to take measures to protect your data. It's wise of you to back up important data ahead of time, so that you are able to recover those data if your Android Power button is not working or Android phone breaks down. Since there are dozens of applications aiming to restoring data, I would like to recommend an ultimate choice, Android Data Backup & Restore.

For users' convenience, Android Data Recovery provides 2 versions, Mac and Windows. It is compatible with more than 5000 Android devices, which is very useful.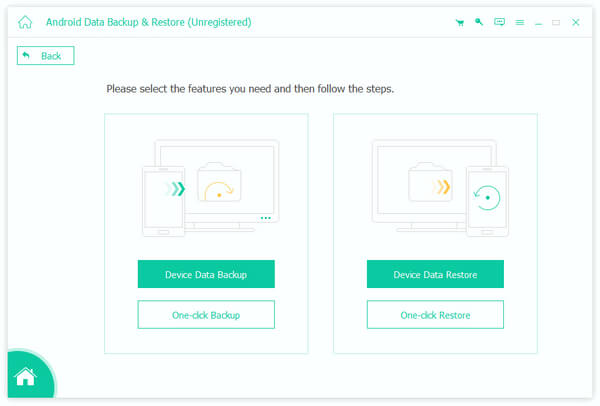 With Android Data Recovery, you are not going to worry about the hassle of restoring data any more. It has the capability to backup contacts, messages, pictures, videos, songs, call logs, and other frequently-used Android files. Moreover, it allows you to recover lost data in one click. One of its most outstanding features is that you are allowed to preview the data you want to recover before recovering it. It works perfectly under different scenarios, just as Android Power button not working.
You may also want to know: How to fix Android File Transfer not working
Conclusion:
Although you may be painful when you find your Android Power button and Home button not working, after reading this passage, I'm sure you will find the most suitable solution to fix the issue. Leave us a message in the comment if you still have any puzzle.