Nowadays, people are increasingly concerning about their health. Apple has introduced a Health app on iOS. Plus, developers added lots of health apps to App Store. However, a part of iPhone users complained that their iPhones not counting steps either in the Health app or third-party health apps. This article will show you the verified solutions to help you get rid of the issue quickly. So that you can track your steps and health as usual.

Health App Not Tracking Steps iPhone
Part 1: How to Fix Any iPhone Not Counting Steps
According to our research, the main reason why iPhone is not tracking steps is software issues, such as outdated systems, improper settings, and more. Fortunately, Apeaksoft iOS System Recovery can help you fix the problem. More importantly, it does not ask for technical skills.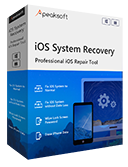 4,000,000+ Downloads
Fix software issues that lead to the step counter not working.
Offer multiple modes for different situations.
Protect your data and files without data loss.
Support a wide range of iPhones and iPad models.
How to Fix iPhone Not Tracking Steps without Data Loss
Step 1Hook up your iPhone
Run the best tool for fixing the iPhone step counter not working after you install it on your PC. Select iOS System Recovery, connect your iPhone to the same PC with a Lightning cable, and hit the Start button to scan your device and analyze the software issue.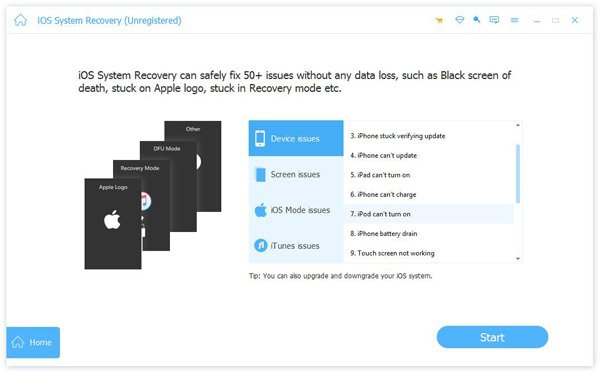 Step 2Check iPhone info
Click the Free Quick Fix link. If the problem persists, click the Fix button to move to the next window. Then choose the Standard Mode or Advanced Mode according to your need. Next, check the information on your iPhone, such as type, category, etc.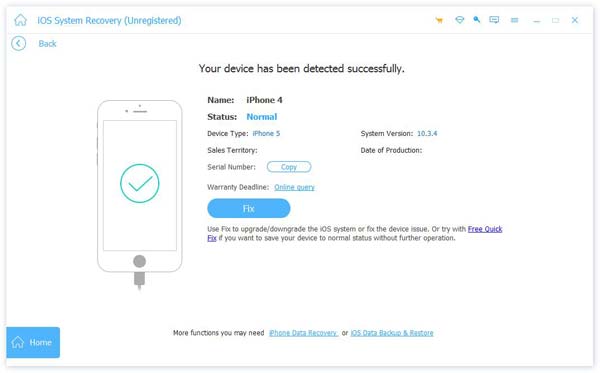 Step 3Fix the step counter
As long as you are ready, download the proper firmware and then the software will fix the iPhone step counter automatically. When it is done, disconnect your iPhone and try the Health app again.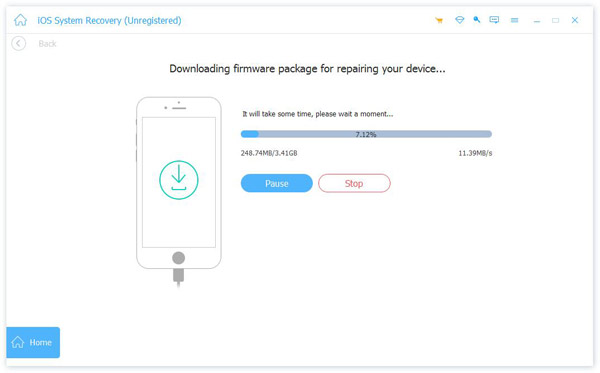 Part 2: How to Fix iPhone Not Counting Steps on iOS 16 and Earlier
Solution 1: Turn on Fitness Tracking
When your Health app is not tracking steps on your iPhone, the first thing you should do is to check your settings. If you disable the Fitness Tracking accidentally, step counting won't work.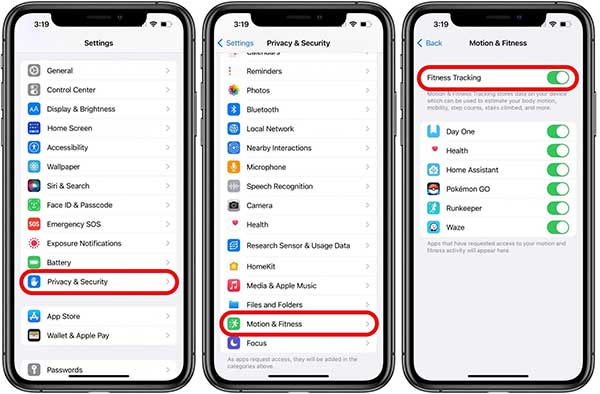 Step 1Run your Settings app, scroll down and choose Privacy & Security, and open Motion & Fitness.
Step 2Make sure to toggle on the Fitness Tracking option, and turn on the Health app or third-party health app.
Step 3Go back to the Privacy Settings screen, and tap Location Services. And then System Services. Toggle on Motion Calibration & Distance.
Solution 2: Update the Software
The step counter and Health app are the built-in features in iOS. Apple fixes bugs in each update. Therefore, you'd better up your software to date if your iPhone is not tracking steps.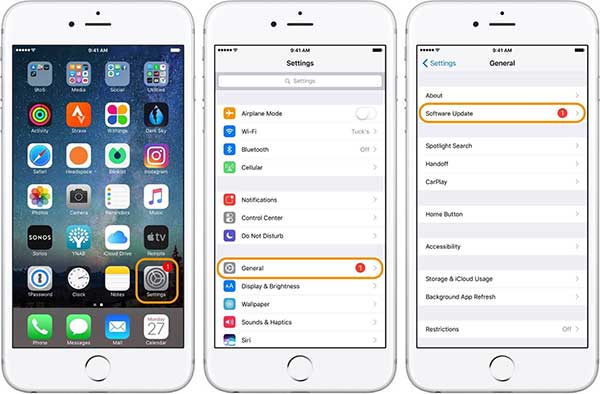 Step 1Open your Settings app, tap the General option, and press Software Update.
Step 2If there is an update available, tap the Download and Install button. Or tap the Automatic Updates option, and turn it on. Then your iPhone will install the latest update automatically.
Solution 3: Update Apple Health Information
By default, the Health app counts your steps automatically. Of course, it can receive data after connecting Apple Watch to iPhone, or using third-party health apps and compatible accessories. If your iPhone's Health app is not tracking steps, you can add them manually.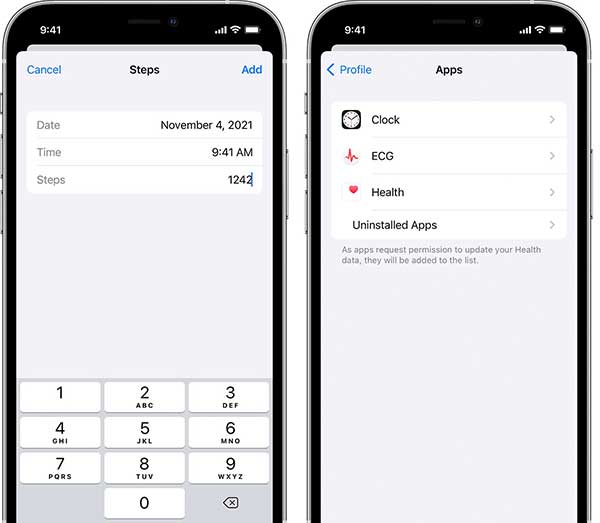 Step 1Open your Health app, go to the Browse tab, tap Activity, and then select Steps.
Step 2Press Add Data at the upper right corner, and enter the Date, Time, and/or Steps.
Step 3When you are done, tap the Add button to confirm it.
If you wish to add information from a third-party app, follow the steps below:
Step 1Run your Health app, tap on your profile at the upper right corner, and choose Apps under the Privacy area.
Step 2Now, you will see all apps compatible with Health. Choose the desired one and turn on the target categories that you wish to track.
Note : Make sure that you have enabled data sharing with Health in the third-party health app.
Solution 4: Verify Third-party Accessory and App
Some iPhone users, who use third-party bands or smart watches, found that the Health app is not tracking steps. The Health app only accepts data from compatible third-party health apps and Bluetooth devices.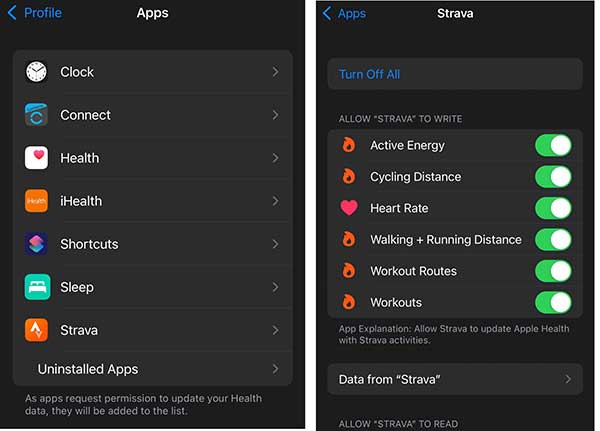 Step 1Start your Health app, tap on your profile, select Privacy, and press Apps.
Step 2Check the list of all apps that currently are compatible with Apple Health.
Step 3If you cannot find your app, it does not work with Health. If you see the app that you are using, tap it, and toggle on the categories under ALLOW TO WRITE and ALLOW TO READ sections. You can also tap Turn On All at the top of the screen.
Part 3: FAQs about Health App Not Tracking Steps on iPhone
What is the Health app on iPhone?
Apple Health and HealthKit were added in iOS 8 and later. The Health app gathers information from your iPhone, Apple Watch, or third-party accessories to quantify data about you and your environment.
Why did the Health app stop counting steps?
There are many reasons why your Health app is not counting steps. The main reasons include:
1. Fitness Tracking was turned off.
2. Outdated software and Health app.
3. Your iPhone app gets stuck in a specific mode.
4. You are using an incompatible accessory or third-party app.
How often does the iPhone Health app update steps?
According to Apple, the Health app update steps every 10 minutes. In another word, the information reflected may not be recorded in real-time.
Conclusion
This article has discussed how to fix the problem that the Health app stops counting steps on your iPhone. Following our troubleshooting, you can get rid of this issue quickly and easily. Apeaksoft iOS System Recovery is the one-stop solution for beginners. If you have other questions about this topic, please feel free to leave your message below this post.