"My iPhone 7 has suddenly turned black and white. It is not the grayscale or the invert color options. Any ideas for how this happened? And how to get the color back?"

Sometimes you will find the screen of your iPhone turns black and white suddenly, but you do not know why and how to fix. Do not worry! This post will help you solve this problem. Please read on and you will find the exact reason behind this situation and several effective methods to fix the iPhone black and white screen issue. Also, the methods mentioned below can be applied to your iPad and iPod.
Part 1

: Why is my iPhone black and white

First you need to know that there is a special feature in iPhone named Grayscale Mode, which is different from iPhone dim dark. It is designed for those who suffer from color blindness or vision problem. And the Grayscale Mode can turn your iPhone black and white, for the convenience of special populations.

Thus the exact reason why the screen of your iOS device becomes black and white is that you have unknowingly enabled this mode on your iPhone.
Part 2

: iPhone black and white, how to fix

To be honest, it is easy to fix your iPhone screen black and white issue, especially when you know the real reason of this problem. And here we introduce 6 useful solutions for you to take into consideration. Now, follow these steps to turn it off.
Solution 1

: Grayscale

This is the easiest and simplest may to fix iPhone black and white screen issue, which has solved the problem for a multiply of iOS users. So you have to try it out when your device stuck into such a situation. Here are the detailed steps:

Step 1. Choose "Settings" app on your iOS Device.

Step 2. Click on "General" option.

Step 3. Tap on "Accessibility".

Step 4. Turn off "Grayscale" Mode.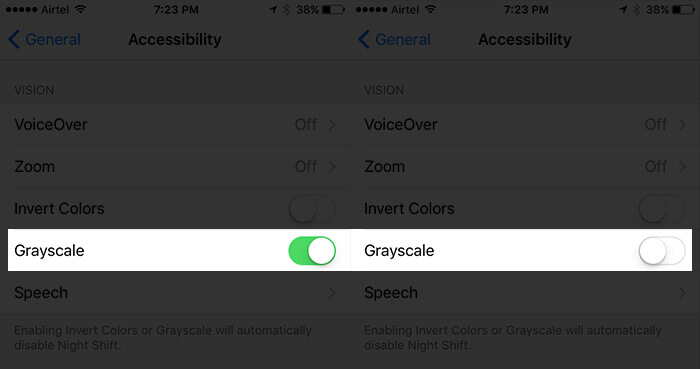 Solution 2

: Zoom

If your iPhone still gets black and white, even you have turned off the Grayscale Mode settings, you can use the second solution than can help you turn your iOS device into the normal state from zoom mode.

Step 1. Open "Settings" app on your iPhone.

Step 2. Hit on "General" button followed by "Accessibility" option.

Step 3. Tap on "Zoom" and scroll down the page.

Step 4. Choose "Zoom Filter" option and select "None" button.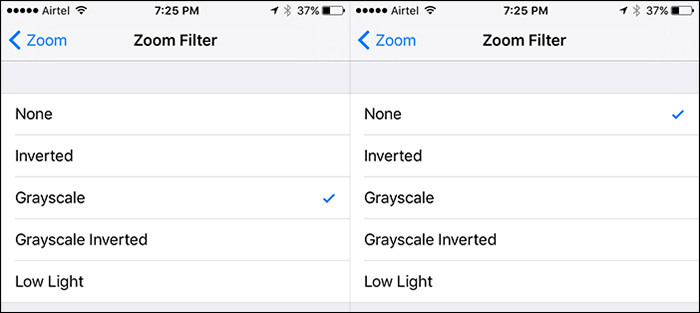 Solution 3

: Restart your iPhone

Sometimes you are so unlucky that your iPhone is still black and white, try to restart your iPhone.

Step 1. Press on and hold down the power button of your iPhone.

Step 2. And move the slider to turn off the phone.

Step 3. Press and hold the power button again after it is totally off.

Step 4. Turn your iOS device back on.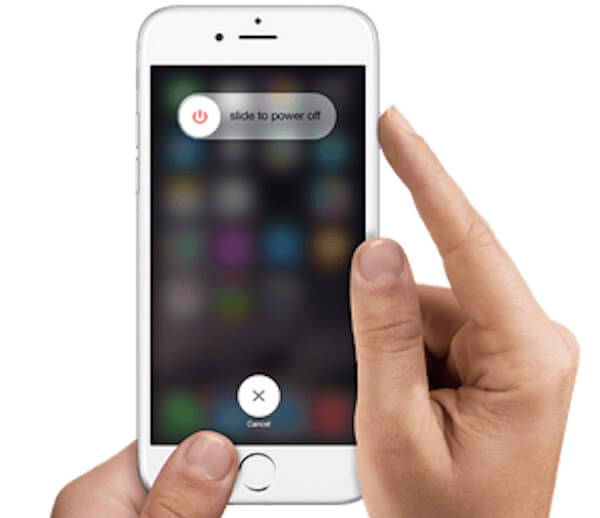 Solution 4

: Reset iOS device

If these two methods cannot work, then you need to try resetting your iOS device. It is simple and convenient, so just follow the bellowing guides to do it:

Step 1. Hold down the Home Lock and the Power button at the same time.

Step 2. Keep holding these two buttons for a couple of seconds.

Step 3. Let go the two buttons when you see the Apple logo appears on the screen.

Usually the issue of iPhone black and white screen will be solved successfully.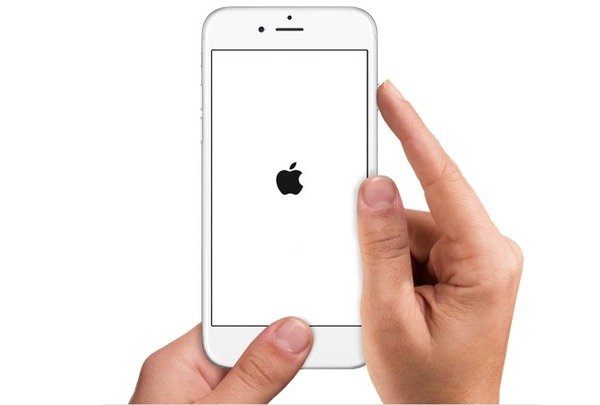 Solution 5

: Reboot your iPhone

In general, these solutions mentioned above can work well and fix the screen of iOS device black and white issue. But in case all of them do not work, you may need to reboot your device, which means that you have to delete settings and some contents.

Step 1. Go to "Settings" app, and tap on "General" option.

Step 2. Scroll down the page and choose "Reset" option.

Step 3. Select "Erase all Content and Settings", confirm it when a pop-up window shows up.

Then your iPhone will reboot itself and the content and settings will be erased in a few minutes.

Just wait for a while, the issue with iPhone black and white can be gone!

This solution also works when your iPhone gets stuck in DFU mode, restart loop, frozen, etc.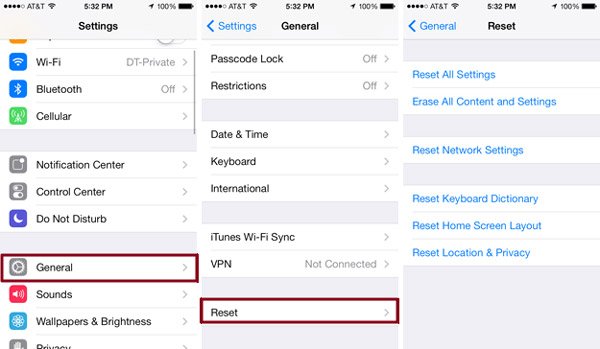 Solution 6

: iOS System Recovery

And next we will introduce you the most efficient and best method to fix the iPhone black and white screen without data loss, which requires you to make full use of iOS System Recovery. iOS System Recovery is the best and most professional iOS recovery software for you to choose.

Key Features:
Fix iPhone from Grayscale Mode, DFU mode, recovery mode, Apple logo, headphone mode, etc. to normal state.
Support all iOS devices like 15/14/13/12/11/XS, iPad Pro, iPad Air, iPad mini, iPod and more.
This iOS system recovery is easy to use and safe enough to cause no data loss.
And here are the step-by-step guides for you to fix the iPhone black and white screen.
Step 1. Download and launch iOS System Recovery
Download and install iOS System Recovery on your computer. You can find this software on the official website of Aiseesoft. Then launch and open it.
Step 2. Select iOS System Recovery
Choose More Tools option on the main interface of this software. And choose iOS System Recovery to start fixing iPhone black and white screen problem.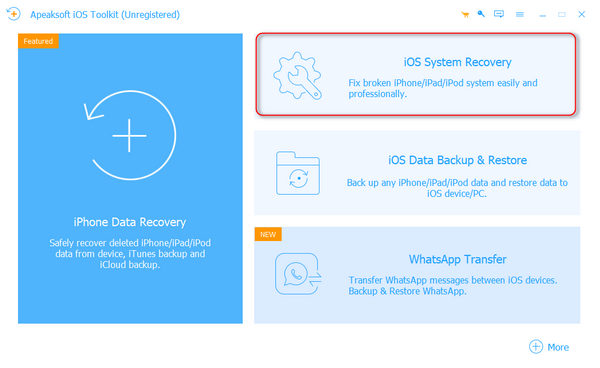 Step 3. Detect your iPhone
Plug your iPhone into the computer via a USB cable. Once connected, iOS System Recovery will detect your iPhone automatically. Check the detail information of your device before fixing the iPhone black and white issue.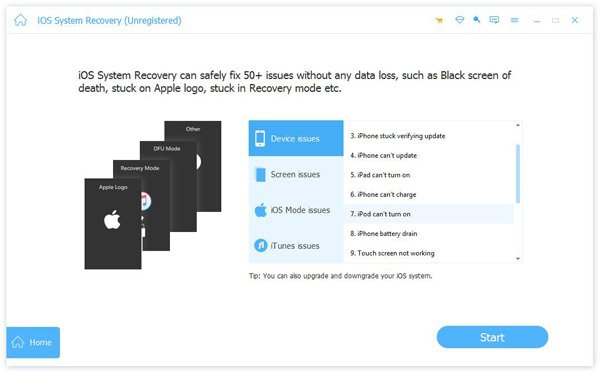 Step 4. Fix screen black and white issue
After all is set, the program will start fixing the blue screen of death on iPad and get it back into normal automatically. And last you will receive a message to notice you the iOS device restarts in normal mode.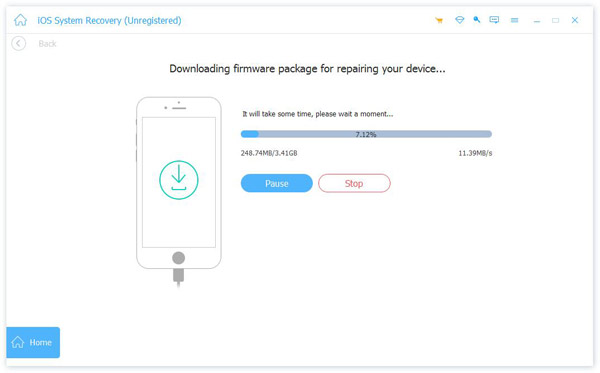 Conclusion:
This article shows you a comprehensive guide about why your iPhone gets black and white and how to fix it with the 6 effective solutions. If this passage can help you to some extent, please share it with your friends.