"My iPhone 6 has stopped playing videos. I am not using a special app. These videos are in my camera roll, which were recorded by iPhone 7. What should I do to fix iPhone videos that won't play?"
Many users like watching videos on their iPhone, for iPhone has high resolution and portable size. But sometimes iPhone videos won't play due to some errors. It is really terrible.
Do you know how to fix it?
Don't worry, in what follows, we list top 6 methods for you to fix the problem that iPhone videos that are recorded or transferred won't play. Just keep reading and solve the problem by yourself.

Part 1

: Force Restart to Fix iPhone Videos Won't Play

Restarting your device to fix videos won't play on iPhone can be said the easiest way you can use directly. This action won't delete any of your data or do any destroy. Just press and hold the power button. When you see the slider, slide it to turn your iPhone off. Then press and hold the power button again until you see the Apple logo shows in your screen.

Different iOS models get a slight different settings to force restart iPhone, and check here in details.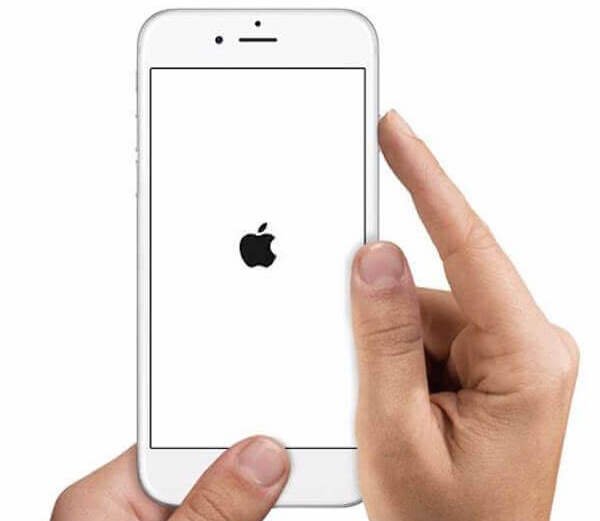 Part 2

: Quit App or Clear App Cache to Fix iPhone Videos Won't Play

If you want to play the videos on a specific app but you failed, you can try to quit app and clear app cache to fix iPhone won't play videos.

To do this, just press the home button twice to preview and find the app which you can't play your videos. Then swipe up to close it. You can also go to Settings to clear the cache.

For example, scroll down and find Safari, then tap it and choose Clear History and Website Data. Then you can try this app again.

get the detailed steps here to clear iPhone cache.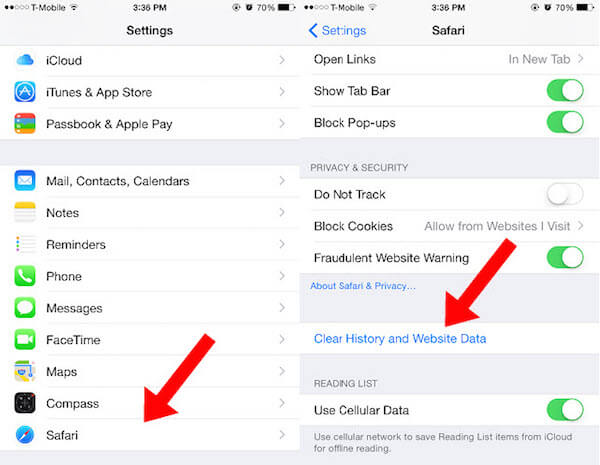 Part 3

: Reinstall App to Fix iPhone Videos Do Not Play

If you restart this app but it still can't play the videos, you can delete and reinstall it to fix your iPhone videos won't play. It is also very easy to follow. To delete the app, just tap and hold the app until you see a "X" on it. Then tap the "X" and select "Delete" to confirm your action. Now just go back to the app store, search the app and download it again.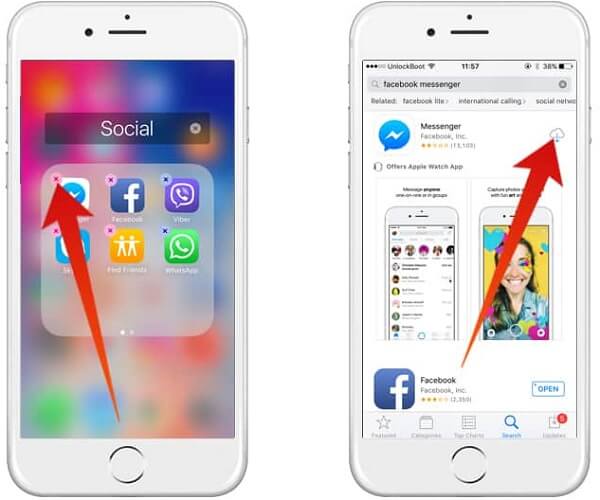 Part 4

: Update the iOS to Fix Videos Playback on iPhone

You can also update the iOS to fix your iPhone videos won't play. Before you update the iOS software, connect your device to a power source and a reliable Wi-Fi network. Then go to Settings > General > Software Update.

If the update is available, tap to install. After you enter the password, you will begin to update your iOS.

iPhone gets stuck in update? Here are solutions.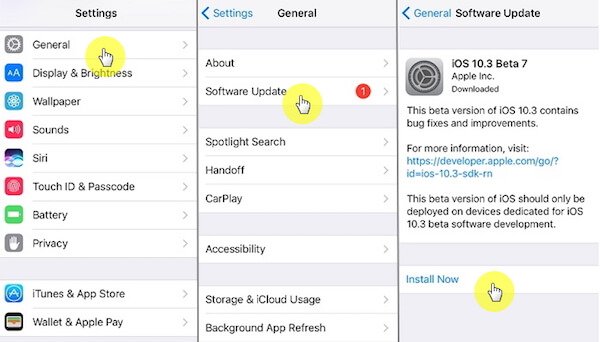 Part 5

: iOS System Recovery to Fix iPhone Videos Won't Play

If the four methods we recommend to you can't help you fix your iPhone videos won't play, you can try iOS System Recovery. It is the best software you can use to fix all your iOS system problems that lead to iPhone videos that won't play.

Step 1. Launch iOS System Recovery

The first step you need to do is downloading iOS System Recovery on your computer and then installing it according the instructions. After you downloaded successfully, launch it and click More Tools to enter the iOS system recovery window.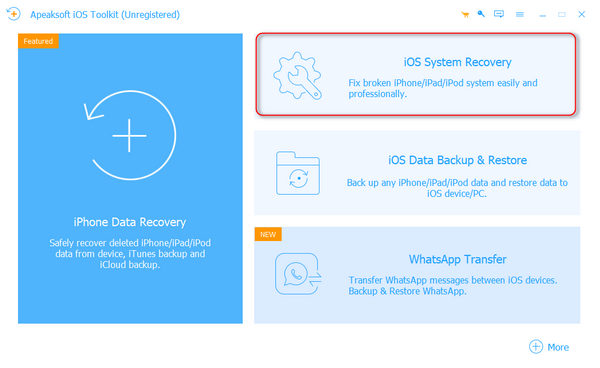 Step 2. Start iOS system recovery
Now connect your iPhone with your computer via a USB cable. Then click Start button to begin your iOS system recovery. And this professional software will detect your iOS problem firstly.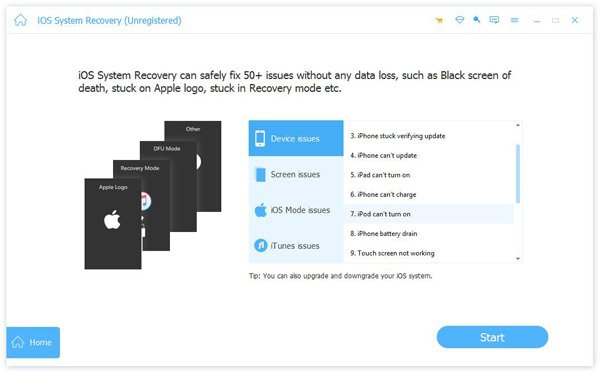 Step 3. Put iPhone into recovery mode
Then just click Question and follow the guide to put your iPhone into Recovery mode or DFU mode. Next you need to select the proper model of your iPhone and other information. Just click Download to download the firmware.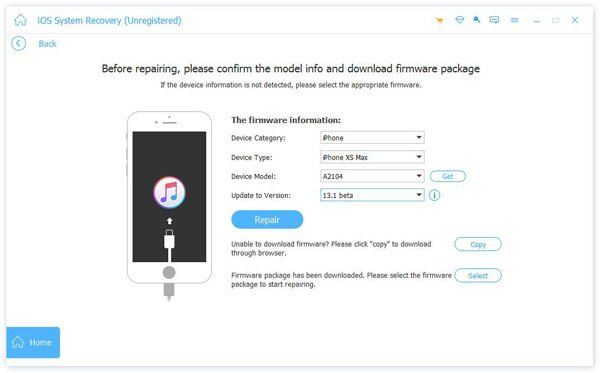 Step 4. Fix iPhone videos won't play
After the firmware is downloaded, this iOS System Recovery will help you to fix your iPhone won't play videos automatically. You can also rely on this method to fix iPhone or iPad stuck on Apple logo.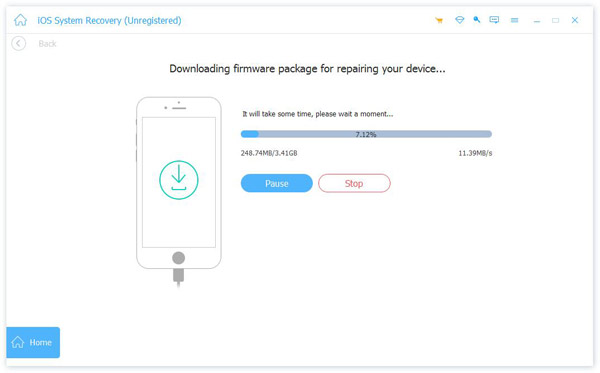 Part 6

: Convert Video Format as Alternative Solution

When videos won't play on iPhone, it can be caused by the video format. If the video format can't be recognized by your iPhone, it is certain your iPhone won't play this video. You can convert the video format to other suitable formats and then play it on your iPhone.

iPhone Transfer is the tool that helps you transfer and convert video formats to be compatible with your iPhone.