When you turn your iPhone or iPad sideway, you find it getting in trouble in rotating. It is really annoying, and makes your operation much more inconvenient. Actually, such a situation is quite common among a lot of iOS users, and you can solve it easily.

If you do not know the right way to help you fix the problem, you cannot miss this passage. In this post, we will explain the reason why your iPhone/iPad won't rotate and tell you the most comprehensive methods to fix it.
Part 1

: Why iPhone/iPad won't rotate

There are many possible reasons behind iPhone or iPad won't rotate. And you have to know the reason before you start to fix it. Below are the most common reasons that may cause the iOS device cannot rotate issue:
Screen Rotation might be locked
Some software can not rotate
Display Zoom may block Screen Rotation
The Accelerometer may be broken
Screen Rotation Lock on the iPad
Part 2

: How to fix iPhone/iPad screen won't rotate
Turn off Screen Rotation
There is a special feature called Screen Rotation Lock in iOS device, which is designed to prevents your iPhone, iPad or iPod Touch from rotating its screen when you are turning it sideway. If your iPhone/iPad won't rotate due to the Screen Rotation is locked, you can follow the next steps to turn in on.
Step 1. Launch Control Center
To reveal Control Center, swipe up from the button of the screen in your iOS device. You will see an icon that looks like an arrow curving around a lock in the top left corner.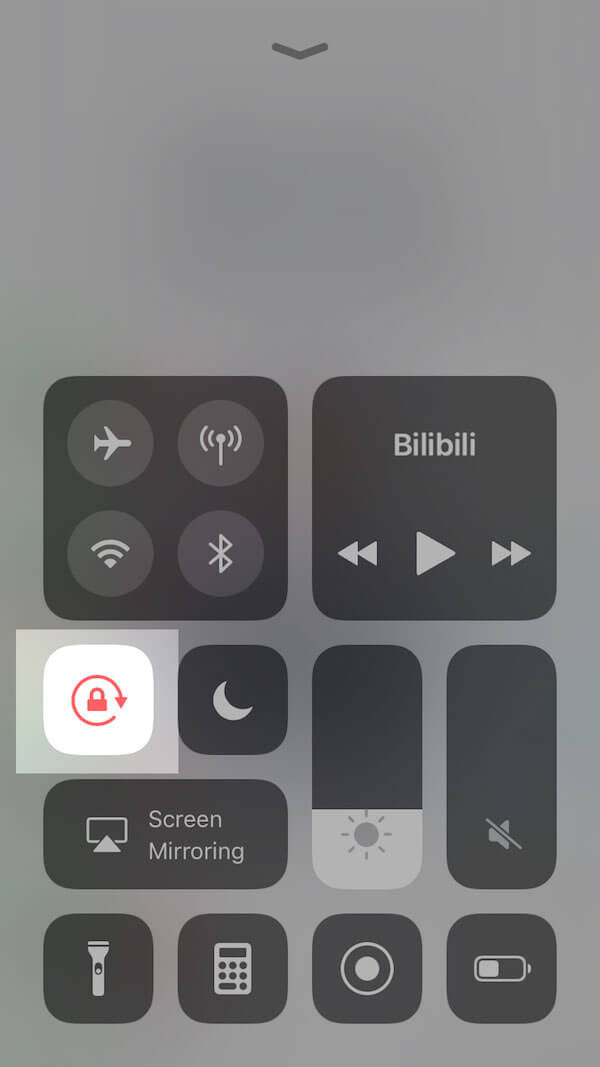 Step 2. Turn off Screen Rotation
If the icon is turn red, it means that the Screen Rotation is locked and your iPhone or iPad won't rotate. Tap the icon and turn off the lock.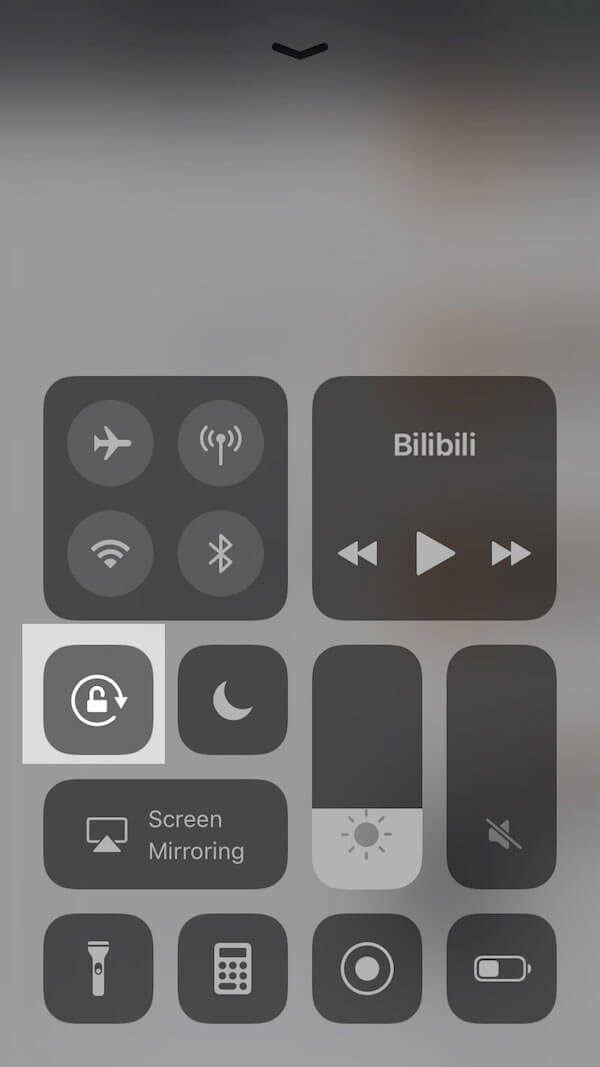 Step 3. Go back to home screen
Swipe down to the button to close the Control Center, or you can press on the home button to go back to the home screen.
Step 4. Check Screen Rotation again
To rotate your iOS device again, turn the iPhone or iPad sideway. If the iPhone or iPad still won't rotate, there may be other problems you need to check.
Enable Orientation Lock
Sometimes when you are using a certain app on your device, iPhone cannot rotate. But if you turn open another app, the device can rotate normally. If you are in the case like this, it is due to the Orientation Lock is locked. To enable the Orientation Lock:
Just launch Settings app on your iOS device, and choose Privacy option, tap Location Service, then you can flip the switch button to rotate your iPhone. Or you can open Settings app, scroll down the page and choose directly the certain app where you can not rotate the device, and turn the location service open to fix iPhone won't rotate issue.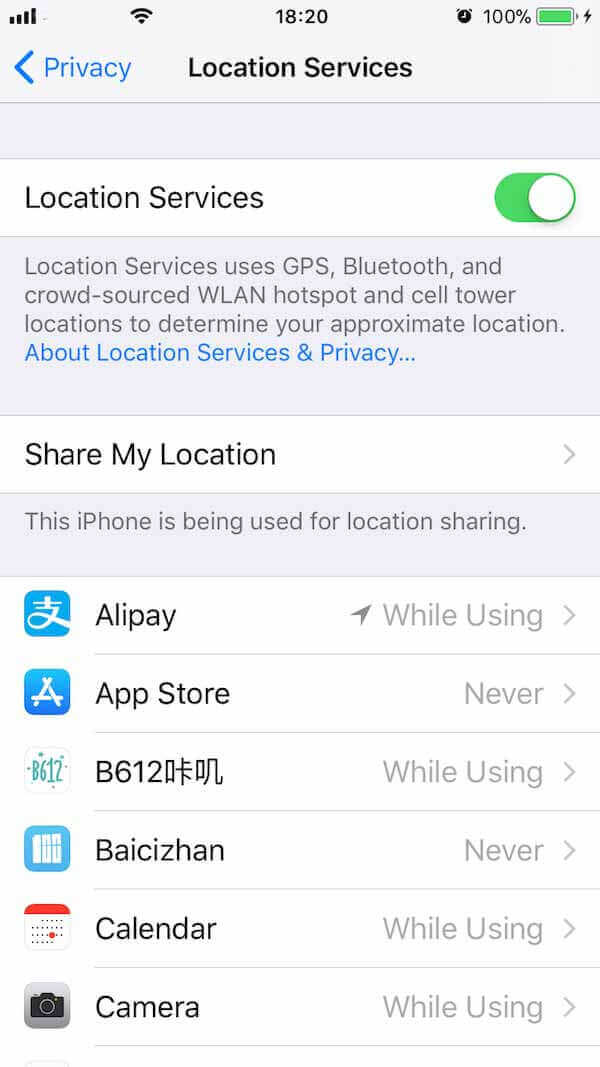 Close Display Zoom feature
When the Display Zoom is turned on, you will realize that the size of all app icons will become bigger and the fill between icons will decrease. However, what you may do not know is that this feature automatically interferes with the screen rotation feature on the device and lead directly to your iPhone/iPad won't rotate. Here are the detailed steps to disable Display Zoom:
Step 1. At the beginning, open Settings on the home screen in your iOS device, click on "Display & Brightness" option.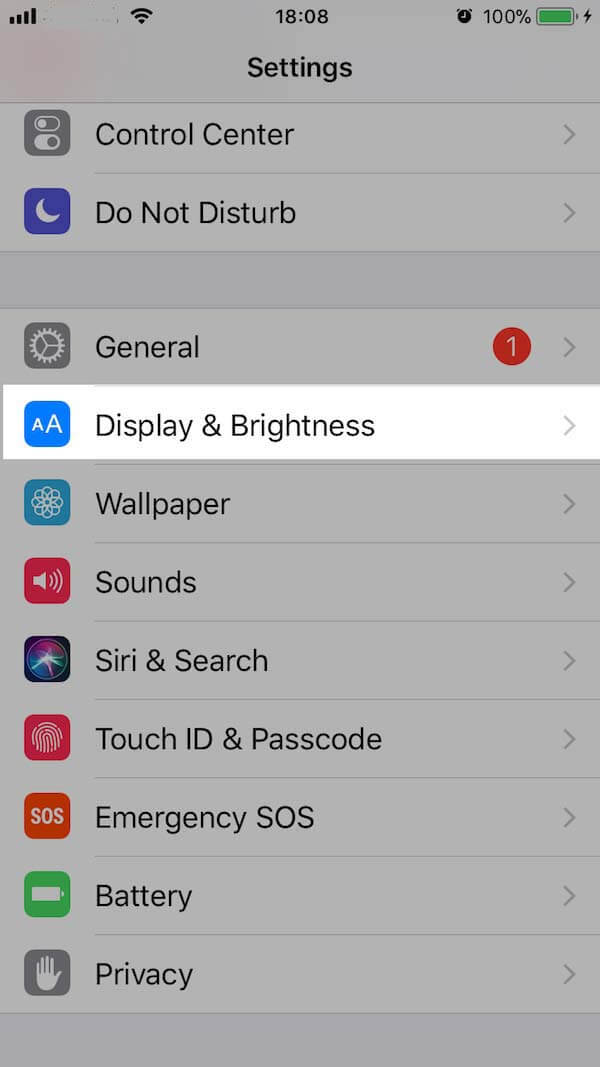 Step 2. You can see the Display Zoom is located in the bottom of the screen. Choose by by clicking on the View tab.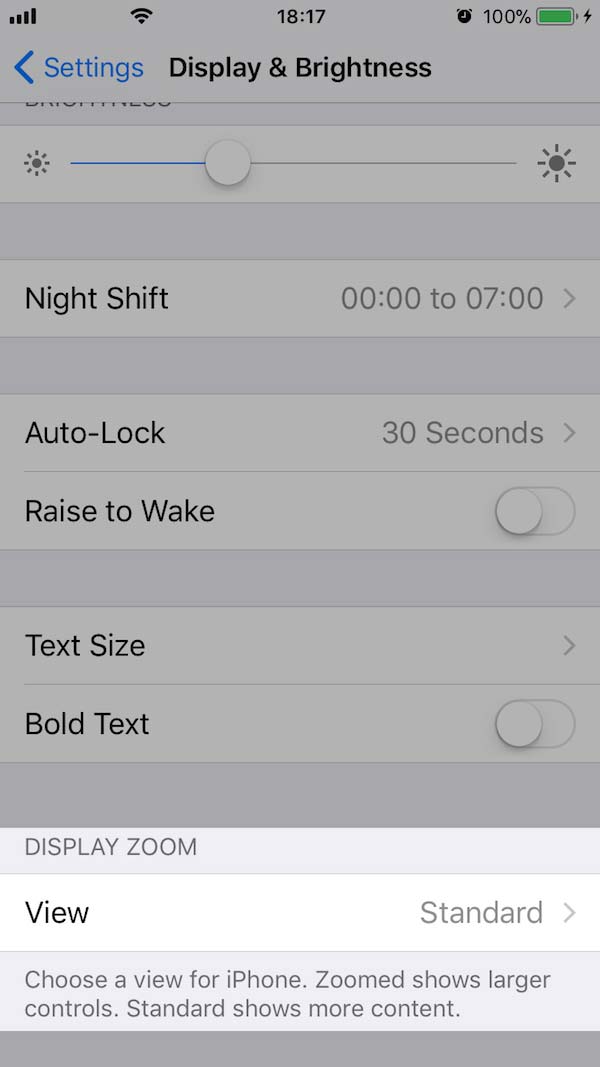 Step 3. After going to a new screen, choose Standard instead of Zoomed, and tap Set. Then your iOS device will restart in the standard setting automatically.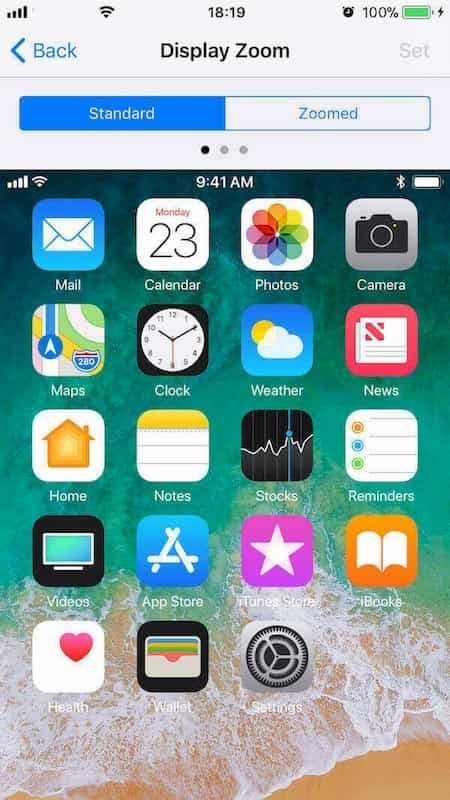 This time when you turn your device sideway, the iPhone won't rotate issue should be solved.
Get support from Apple
If all the solutions mentioned above do not work, chances are that there are some hardware problems in your iOS device. Actually, the screen rotation feature is controlled by Accelerometer, a sensor that tracks the movement of the iOS device. If there are some problems happened to the accelerometer, it can not be able to detect the rotation of your device.
Thus, if you can make sure it is the problem of the accelerometer that cause that your iPhone or iPad won't rotate, you are suggested to send your device to Apple Store to check and repair.
iOS System Recovery, a professional iOS system recovery program for iPhone, iPad, iPod (iOS 10.3/11/12 supported) on Windows PC and Mac. It offers a multiple safe and secure solutions for you to fix iOS device issue without any of the data on your device.
Key Features:
Fix iPhone from DFU mode, recovery mode, Apple logo, headphone mode, etc. to normal state.
Support all iOS devices like iPhone XS/XR/X/8/8 Plus/7/7 Plus/SE/6S Plus, iPad Pro, iPad Air, iPad mini, iPod and more.
This iOS system recovery is easy to use and safe enough to cause no data loss.
Conclusion:
Above is all the content about how to fix iPhone or iPad won't rotate. We list the possible reasons that may cause such a situation and explain four methods depending on different causes for you to choose from. By following these steps above, we hope you can fix your iPhone in an efficient and convenient way.
If you think this passage is quite useful to you, please share it to your friends. And if you have some other thoughts about how to fix iPhone or iPad won't rotate, you can also write them down in the comments.