Mac is known for its stable system and fewer crashes than other computers, but there is no denying that sometimes Mac does run in cycles and even worse. When this happens to your Mac, you will find that an application, or the entire mac OS gets unresponsive, and you may call out like "My Mac is frozen"!

Actually, such a problem is not as frustrating as you thought, especially when you understand the exact reason why your Mac gets frozen. This article will give you the most comprehensive instructions about Mac frozen. Please read on and learn.
Part 1

: Why Mac frozen
1. Mac frozen on certain apps
Sometimes you may find that your Mac gets frozen particularly on certain apps. These apps do not respond as usual and your Mac indicates like "Application Not Responding". It happens more frequently when you are launching some heavy apps that require more system resources, such as Photoshop or other image and video-editing program.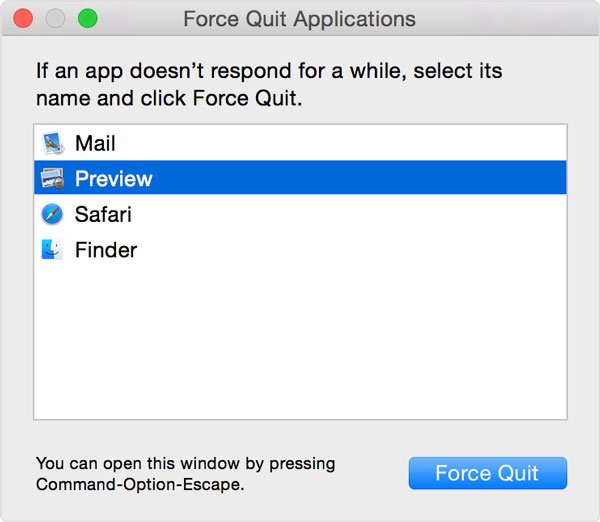 2. Mac frozen now and then on everything
If your Mac gets frozen randomly on everything, even if you just open a few applications; or the operations you request has an obvious delay, it is likely that the hard drive in your Mac has run out of almost all the internal storage, or there are some problems in System Management Controller.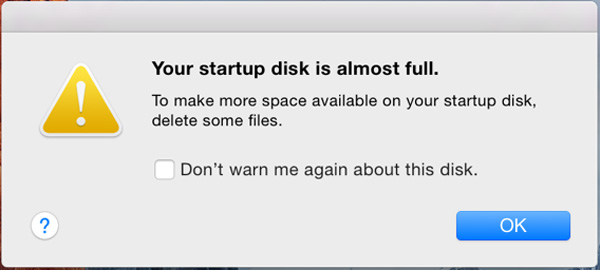 3. Mac is frozen upon start up
When the Mac becomes freezing mostly during the startup, it is possible that there are too many login items starting at startup, or there are too many background app clutters, even some "non-volatile random-access memory" (NVRAM) problems can also lead to Mac frozen issue.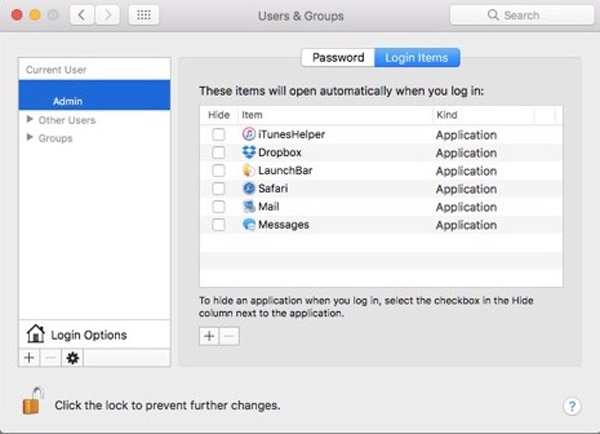 Part 2

: Is a single app, or the entire OS freeze on Mac

After understanding the real reason behind Mac frozen issue, you need to confirm whether a single application is frozen on your Mac, or the whole of mac OS is affected.

If a single app gets stuck in the loop and takes up too much memory of the Mac, it is likely the problem of this frozen issue, and you will be sent an alert informing you that the software quits unexpectedly.

It the entire mac OS becomes unresponsive and locks up abruptly without any alert, it is the exact problem of the Mac frozen issue.

What to do if an app freezes on your Mac
A frozen application becomes unresponsive and results in your work to stop. You have to know the worst case is that it may result in your data loss or files crashed. Luckily, there are a few options for you to try out, and most of which are very easy. This is what you can do when a single program freezes on your Mac. The first step you need to do is to quit it quickly. Then, if the software still remains freezing at the second startup, try the next steps.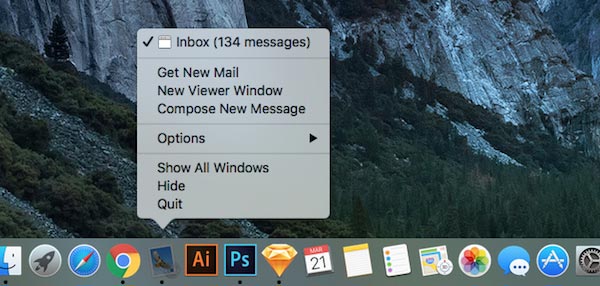 What to do if Mac OS X freezes
When you find that the mac OS is frozen and entirely unresponsive, or the single application cannot be force quit successfully, you can try to root the Mac, which is the most efficient option in the most cases.
Just click on Control button and Power button at the same time to launch the Restart, Sleep and Shutdown dialog box. If you do not choose, the default option is Shutdown. Or you can keep pressing on the Power button for 2 seconds to bring up the restart dialog box. And you may get a chance to save your work and file before the Mac rebooting.
Part 3

: How to fix Mac frozen
How to fix a single app frozen on Mac
Step 1. Check certain apps on Mac
Go to Settings > Users and Groups > Login items to check which apps are running in the background and launch your Mac with the startup. Then uncheck all the apps that you thing may cause the Mac frozen issue.
Step 2. Launch Activity Monitor
Open Activity Monitor on your Mac to confirm which program is causing the Mac frozen issue. You can open Launchpad or Spotlight Search and type Activity Monitor in to find it, or directly navigate to Finder > Applications > Utilities folder > Activity Monitor.
Step 3. Determine which cause the issue
After launching Activity Monitor, you are able to see CPU and Memory tabs in every process. Hit on the %CPU or % Memory in relevant tabs to sort process by their influence on the Mac. The heaviest ones on the top may be the main causes of the Mac frozen.
Step 4. Kill a certain process
Choose the selected program that is sure to be the main issue, and click on the octagon with an X sigh to kill it. But do not select the important system processes, such as kernel, which are also in the top list of process.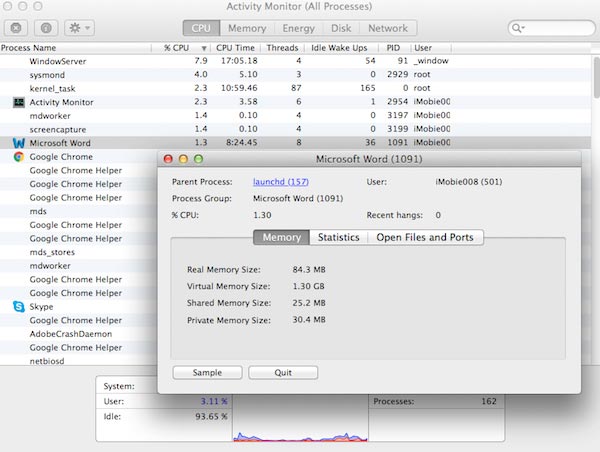 How to fix an entire Mac frozen
Step 1. Check free space in Mac
After restarting the Mac, check whether there are enough free hard drive space for the OS X, as well as enough free RAM for you to fix the Mac frozen problem. If not, you need to delete Mac cache, unnecessary files, app leftovers, mail attachments, and others.
Step 2. Run a clean install
If the system cleanup cannot help you fix the Mac frozen problem, you can also try to run a clean install of the Mac OS. And you can know the system the Mac runs by clicking on the Apple icon and choosing "About This Mac", a pop-up window will tell you the detail information about the system your Mac is running.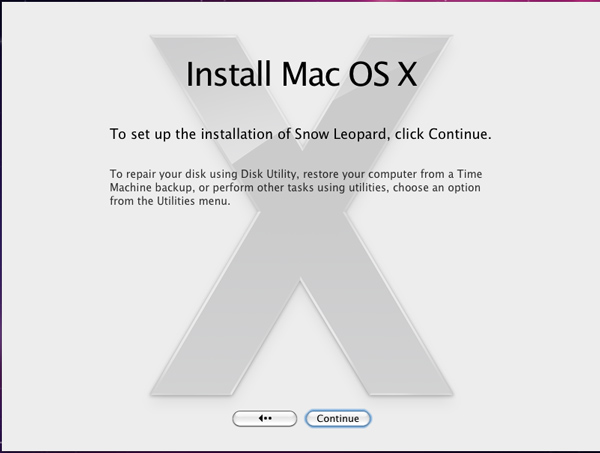 Conclusion:
What should you do when Mac freezes? You need to know the reason for the problem first. The article also provides detailed solution for you to fix the Mac frozen problem. If you have any other query, you can inform more detailed message in the article.