You can use iPod to watch videos, listen to music, shoot photos, play games and do other more activities. Using iPod is a good way to kill time. However, what if your iPod stuck or froze without knowing why? Otherwise, you are just locked out when forgot an iPod password. As a result, it is important to know why your iPod got frozen or stuck, and then you can use related solutions to fix iPod errors with ease.
Part 1

: Common Issues Related to iPod

There can be various reasons cause your iPod disabled or frozen suddenly. For instance, system failureand data loss will freeze your iPod, especially when your iPod is lack of power during an iOS update. And if you are attacked by virus, then your iPod will be disabled too. The fact is that most people do not know what's wrong with their iPod models. Thus, how to fix a frozen or broken iPodwith unknowing error? Well, the best iPod fixing app is Apeaksoft iOS System Recovery that can recover iOS system from abnormal to normal state.
Fix iPod/iPad/iPhone from Apple logo, loop restart, blue screen and other abnormal situations to normal state without data loss.
Supports all iOS devices including iPod touch 1/2/3/4/5/6 generations, iPad, iPhone 14 series and earlier.
Repair iOS system errors without erasing your contents and settings
Download for Win
Download for Mac
How to Fix a Disabled/Frozen iPod on Windows/Mac Computer (iOS10.3/11 Supported)
Step 1. Launch iOS System Recovery
Run the iPad system recovery program on your computer. Click "More tools" and then choose "iOS System Recovery" to prepare to fix a broken iPod touch.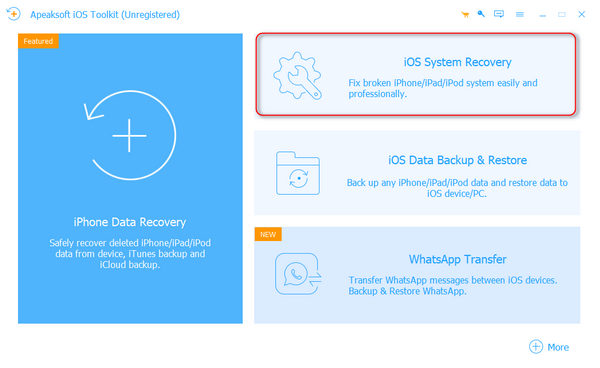 Step 2. Start to fix an iPod touch
Hit "Start" button to fix an iPod and update it to the latest version. Be aware that your jailbroken iPod will be restored to non-jailbroken state after restoring.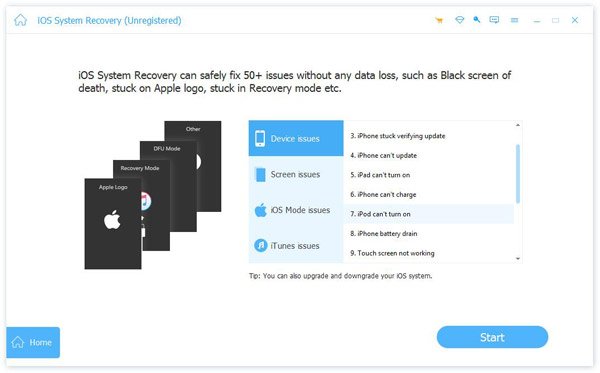 Step 3. Put your iPod into recovery/DFU mode
Follow the on-screen introduction to enter into recovery mode to fix iPad stuck on Apple logo and other system errors.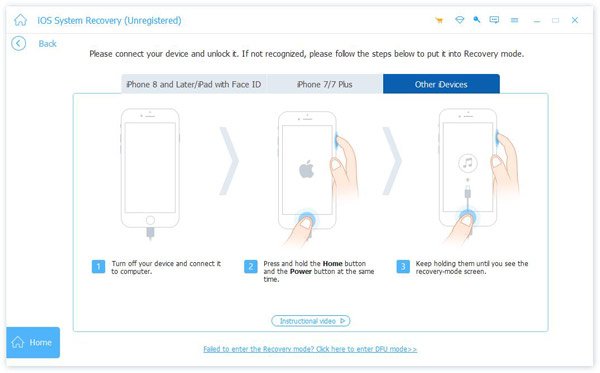 Step 4. Check the iPod information
You can see basic information of your iPod listed in the main interface of iOS System Recovery. Correct it if there is something wrong.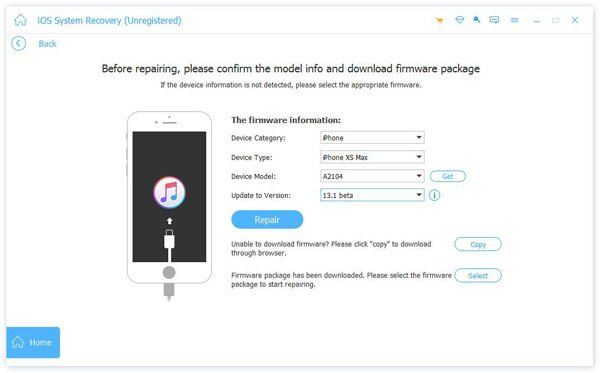 Step 5. Fix iPod Touch without data loss
Press "Repair" button in the lower right corner. After that, iOS System Recovery can repair your iPad stuck on Apple issuesautomatically. Just be patient and wait for the frozen iPad fixing process completed.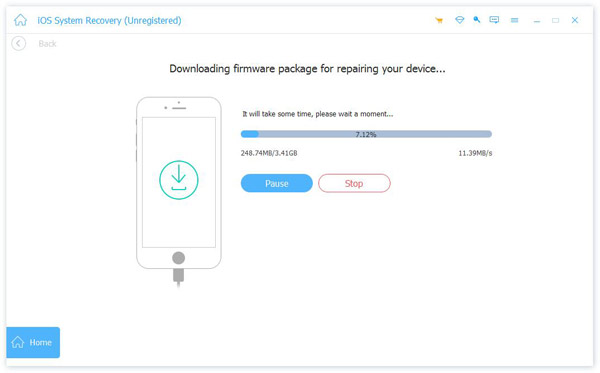 Part 2

: How to Fix iPod Stuck on Apple Logo
Solution 1: Restart your iPod to Fix iPod Stuck on Apple Logo
Step 1. Press and hold "Home" button and "Power" button simultaneously
Step 2. Keep holding both two buttons until the Apple logo appears
Step 3. Release them and then your iPod can restart automatically
Check whether your iPod is fixed or still stuck on Apple logo screen.
Solution 2: Restore an iPod to Factory Settings to Fix iPod Stuck on Apple Logo
Factory reset iPod will also help you fix this issue.
Step 1. Power off your iPod and put it aside for several minutes
Step 2. Use a USB cable to connect this iPod to the computer
Step 3. Hold "Home" button while connecting iPod to your computer
Step 4. Do not release "Home" button until you see connecting to iTunes screen
Step 5. Hit "Restore" when you are prompted whether to restore your iPod or not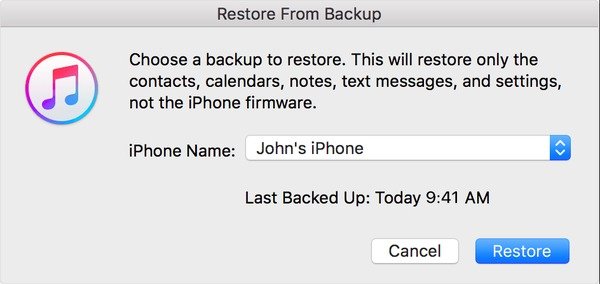 Your previous media and other data will be erased and then replaced with the latest iTunes backup file. Wait to see if it is helpful to fix iPod stuck on Apple logo.
Part 3

: How to Fix iPod that Won't Turn on

Solution 1: Charge the battery to Fix iPod not Turn on
Use a USB cable to connect iPod to your computer
Charge your iPod with a power adapter and then turn on your iPod again
In short, if you are looking for an easy way to selectively restore data from backup after reset a stolen iPhone, it is the best one.
Solution 2: Update iOS System to Fix iPod not Turn on
Step 1. Connect your iPod to the computer via a USB cable
Step 2. Choose "Update" if there is a new available iOS system
Step 3. iTunes will reinstall iOS without erasing your data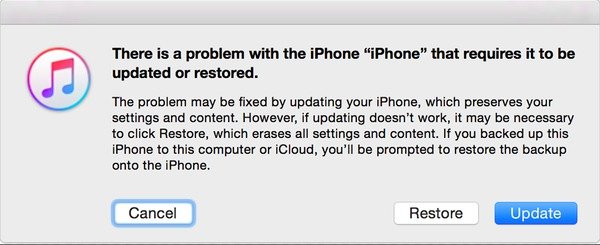 You can also check the hold switch to see whether it is on. If the answer is Yes, then you can see an orange patch. When you slide it off, the orange patch will disappear. Press "Home" button to power it on and fix a disabled iPod.
You may also want to know: iPhone water damage repair - easy ways to check and fix water damaged iPhone
Part 4

: How to Fix a Frozen iPod
Solution 1: Charge It to a Power Source to Fix a Frozen iPod Classic
Step 1. Move "Hold" switch to "On" position and then "Off" situation
Step 2. Hold down the "Menu" wheel button to restart iPod
Step 3. Plug iPod to a power source to charge it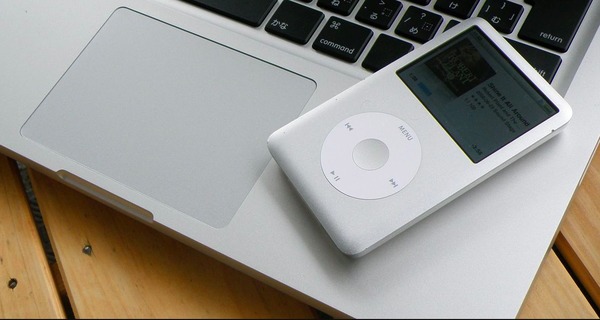 Solution 2: Sync with iTunes to Fix a Frozen iPod
Step 1. Connect iPod to a trusted computer that synced before
Step 2. Keep holding "Home" button until you see the connection to iTunes screen
Step 3. Hit "Restore" to sync an iPod with iTunes to fix a frozen iPad

Otherwise, you can force restart the iOS device to fix iPod frozen error as well.
Part 5

: How to Fix iPod with a Broken Screen
Solution 1: Replace the LCD Digitizer to Fix a Broken iPod Screen
Step 1. Use open tools to remove the chrome back of your iPod
Step 2. Put your iPod face down on a flat surface like a table
Step 3. Remove the battery and logic board carefully
Step 4. Replace a broken LCD digitizer with a new iPod screen
Step 5. Reverse above steps to put your iPod back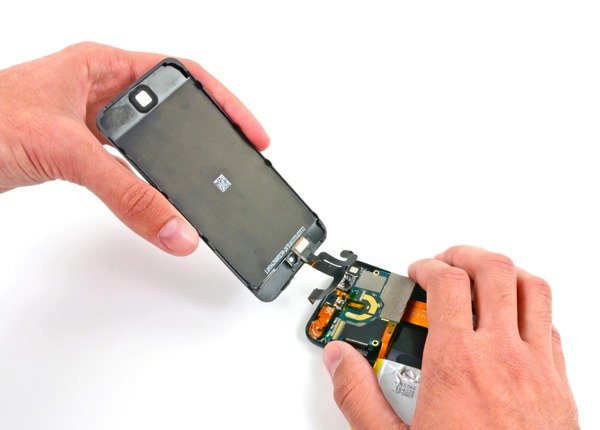 Replace the Faceplate to Get an iPod Screen Fixed
Step 1. Place the faceplate dace up and use a hairdryer to heat it
Step 2. Change a new "Home" button to fix a cracked iPod
Step 3. Use your hairdryer to heat the faceplate to bond with the screen better
Step 4. Cool it down and put your iPod together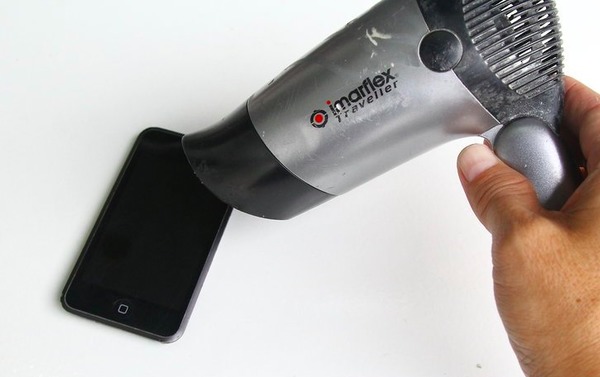 You may also want to know: How to check and fix water damaged iPhone
If you do not mind the broken iPod screen, or the iPod screen is not badly crashed, then it is not necessary for you to fix an iPod touch with its broken screen. Feel free to contact us if you have any other solutions to fix iPod issues.