When your iPad is stuck in headphone mode for the following reasons, you are not able to hear sound from apps, calls, music, videos and more.
The headphone jack is water damaged or get other physical damages.
There is dust or lint stuck in the headphone jack.
Software errors like iOS 10/11/12/13/14 update on iPad and incorrect operations
System problems in iPad.
Even though you do not plug in headphone, your iPad still gets stuck in headphone mode with no sound. No matter how many times you press volume up or volume down buttons, you can only see the volume bar says "Headphones".
In a word, your iPad acts like headphones are plugged in while they are actually not.
How to turn off headphone mode on iPad or iPhone quickly?
It is the topic what this article wants to show.
You will get a comprehensive guide of 6 methods to fix iPad/iPhone stuck in headphone mode.

Method 1: Pull out and Plug in Headphones Several Minutes Later to Exit Headphone Mode
Maybe your iPad has not recognized that you have disconnected the headphones already.
Thus, you can plug your headphones in and take them out for several more times.
As a result, iPad can detect that the headphones has pulled out and then stop iPad stuck in headphone mode automatically.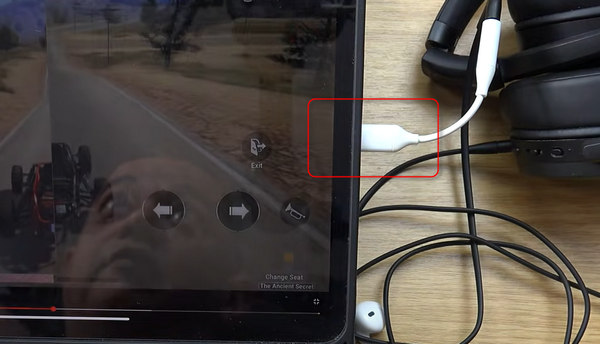 Method 2: Clean the Headphone Jack to Recover iPad Stuck in Headphone Mode
Before you clean your headphone, you had better backup iPad data. You know, accidents may happen, which damage your iPad or cause data loss, due to inappropriate operaion.
You can use a toothpick or needle to remove dust or dirt from your headphone jack. In most cases, people tend to ignore to clean those parts but clean iPad's screen mainly. It is not surprise to see the iPad with much dirt inside of the jack, which kills the 3.5 mm headphone jack and causes iPad stuck in headphone mode.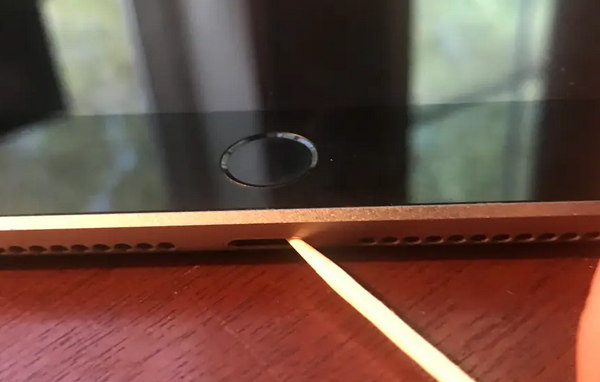 Method 3: Try Another Pair of Headphones to Disable Headphone Mode on iPad
If the above two methods are useless for unfreezing your iPad, then you can try another set of your headphones to check. Sometimes iPad cannot recognize the low-quality headphones successfully.
Moreover, your iPad stuck in headphone mode because of water damage and other liquids.
Do not miss here to fix dropped in water damaged iPhone.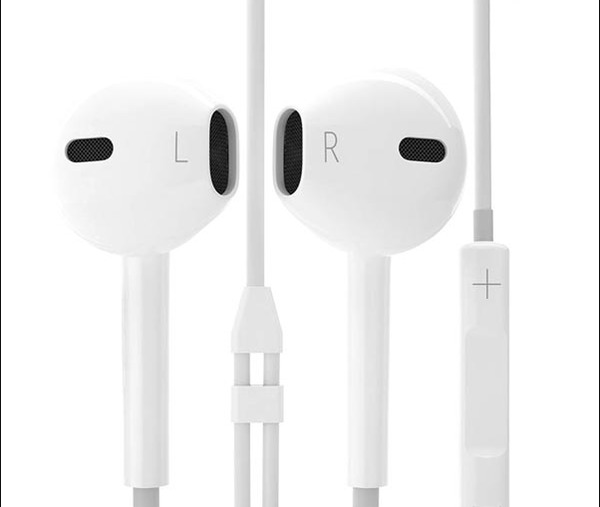 Method 4: Restart Your iPad to Get out of Headphone Mode
You can turn off your iPad for a while, and then restart your iPad to see whether your iPhone has stuck in headphone mode or not. Press and hold "Sleep/Wake" button until the "Slide to Power off" screen appears. Slide it and turn off your iPad. Later, long press "Power" button again to turn on your iPad. Press Volume up/down again to check whether the volume bar is showing "Ringer".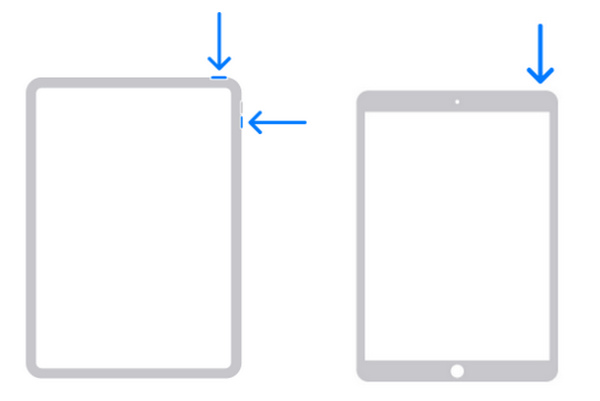 Method 5: Restore or Update Your iPad with the Latest iOS Version to Remove Headphone Mode
In addition, update iOS can fix most corruptions as well as iPad stuck in headphone mode.
Connect your iPad with a wireless network. Open "Settings" app. Choose "General" and select "Software Update". After that, you can get a new iOS system and disable headphone mode by the way.
iPad update gets stuck? Check the solutions here.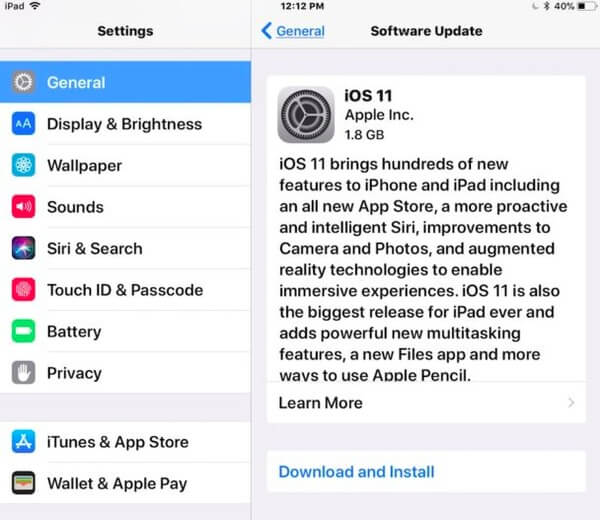 Method 6: One Click to Fix iPad Stuck in Headphone Mode Safely and Easily
If you have tried all above solutions but fail to fix iPad stuck in headphone mode, then you can choose Apeaskoft iOS System Recovery to solve software errors and system problems.
iOS System Recovery can recover iOS system safely and professionally. Once you connect with your iPad stuck in headphone mode, it can detect and repair the iPad back to normal state without data loss. Furthermore, you can use iOS System Recovery to fix iPad stuck on update easily.
Fix iPad stuck in headphone mode, Apple logo, loop restart and most abnormal situations.
Supports all iOS devices including iPhone 14/13/12/11/XS/XR/X/8/8 Plus, iPad Pro/Air/Mini and iPad 1/2/3/4.
Supports iOS 10.3/11/12/12.1/13/14/15/16 and update your iPad to the latest version after restoring.
Safely and easily fix iPad without any professional skills.
Download for Win
Download for Mac
How to Fix iPad Always Stuck in Headphone Mode Safely
Step 1. Run iOS System Recovery
Download and install this program on your Mac or Windows PC. Click "More Tools" and choose "iOS System Recovery". Connect your iPad to the computer with a USB cable.
Free Download
Free Download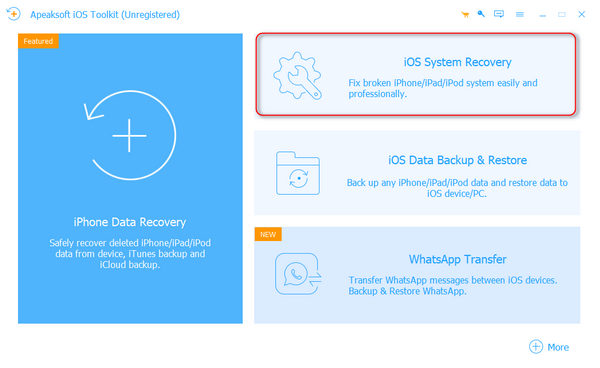 Step 2. Put your iPad into Recovery/DFU mode
Hit "Start" icon to start fixing iPad stuck in headphone mode. Follow provided instructions to put your iPad into recovery mode or DFU mode.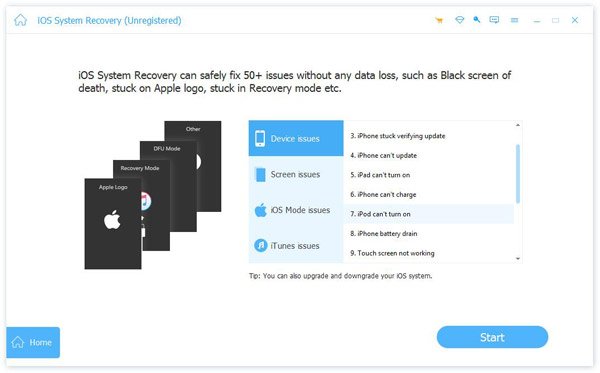 Step 3. Confirm iPad's information
Check the detected iPad information below. Correct it if something wrong manually. To be more specific, you can correct "Device Category", "Device Type", "Device Model" and "Update to iOS version".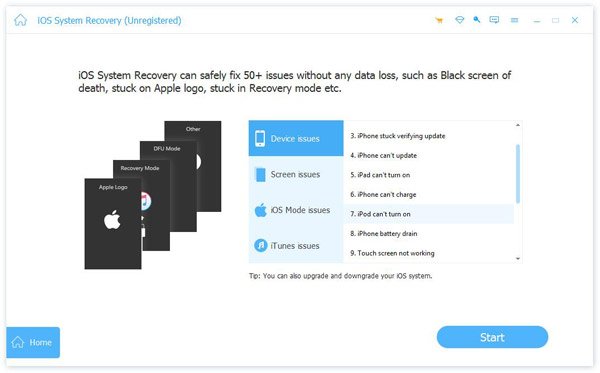 Step 4. Kick iPad out of headphone mode
Press "Repair" button to start downloading firmware package. After iOS System Recovery has completed the plug-in download process, it will fix iPad stuck in headphone mode automatically.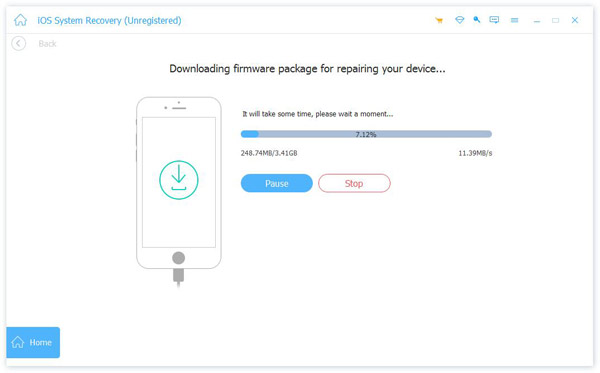 You may also want to know: How to fix iPhone thinks headphones are plugged in
Consequently, you can plug in the headphones to your iPad again to see whether it has stuck in headphone mode or not. So if you want to turn off headphone controls but fail to find where it is, just turn to iOS System Recovery for help.
That's all for how to fix iPad stuck in headphone mode of water damage, broken headphone jack and most possibilities. Contact us if you have any problem.