- "The upper right hand corner of my iPhone 7 gets really hot, so that I cannot hold talk on the phone. I wanna know, why does my iPhone 7 get hot?"
- "My iPhone 6 is heating up frequently when I play videos, download files and music several minutes later, it even gets warm when I'm taking photos. So why is my iPhone overheating?"
- "Why is my iPhone 6 overheating while charging?"
- "Why does my iPhone 6 gets hot and battery drains? I just had the battery replaced recently."

From above questions, you can read and find the similar situation of iPhone overheating. Your iPhone, iPad or other digital device should be placed in the operating ambient temperature from 32° to 95° F. It does true that your iPhone gets warm after being used for several hours. But when it is heating up, definitely there is something wrong with your iDevice. You should find out its cause and solution as soon as possible to fix iPhone overheating problem and go back to the normal state quickly.
Part 1

. Why does Your iPhone Get Hot?

It is really warm to hold an overheating iPhone during the winter, but it is not fun when your iPhone gets hot really fast. The moment an iPhone heats up abnormally, many people will raise the question with one accord, "Why does my iPhone get hot when I'm charging the phone or playing YouTube video …". Actually, there are many reasons that cause iPhone overheating, just read and learn.
Play streaming YouTube videos, games music and other files for a long time.
An increase in CPU usage that cause iPhone overheating.
Use your iPhone while it is in charge.
Bad network connection or USB connection.
iPhone battery issue.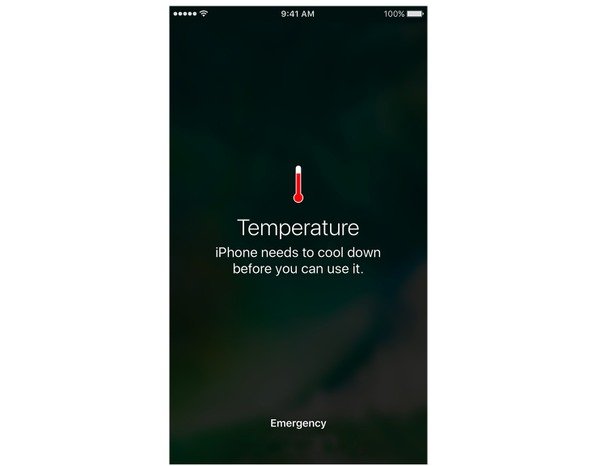 There are many other reasons that cause your iPhone getting hot and extra iPhone problems. But the first thing you need to do is to cool down your iPhone using following solution
Part 2

. Common Solutions to Fix iPhone Overheating

Still have no idea of the problem that your iPhone get hot and shut off without knowing why? Then you can try solutions below to check and fix it step by step.
Cool-iPhone-down solution 1

: Avoid the direct sunlight and other high temperature objects.

If you put iPhone in a parked car or under the direct sunlight, as time goes by, the temperatures can rise rapidly. iPhone overheating case will be worse if it is in Summer.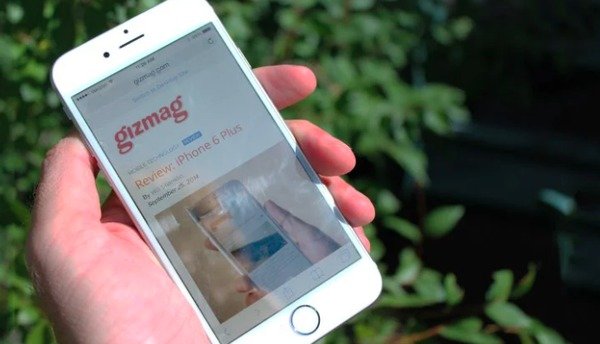 Cool-iPhone-down solution 2

: Close background app refresh.

Sometimes your iPhone gets warmer because of too much applications that run in the background. Thus, open "Settings" and choose "General", later, you can see how many iPhone apps run automatically. Well, turn off "Background App Refresh" if you want to cool down your iPhone.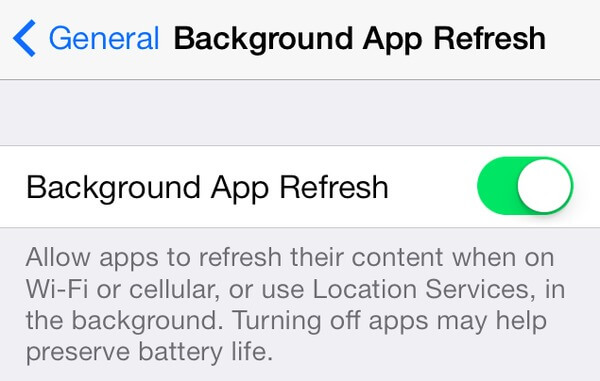 Cool-iPhone-down solution 3

: Find the crashing app to uninstall and re-install.

If your iPhone has been stuck at the certain app for a long time, you can force restart your iPhone or re-install that app to keep an iPhone cool. For people who are not sure what the actual crashing app is, you can click "Settings", "Privacy", "Analytics" and "Analytics Data" in order to get a detail list including everything that have been crashing on your iPhone.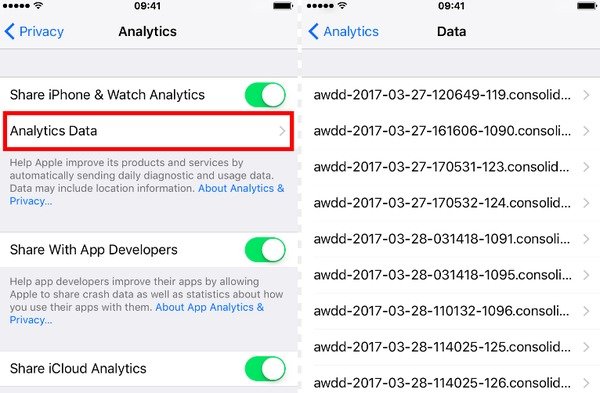 Cool-iPhone-down solution 4

: Update your iPhone to the latest version.

To prevent iPhone overheating, you can update iOS to make sure your iPhone has installed the latest OS version. If you keep ignoring Apple updates, then your iPhone gets hot easily. Turn off all extra apps, open "Settings" and "General", and then choose "Software Updates" to check and update.

This solutions is available for fixing bricked iPhone.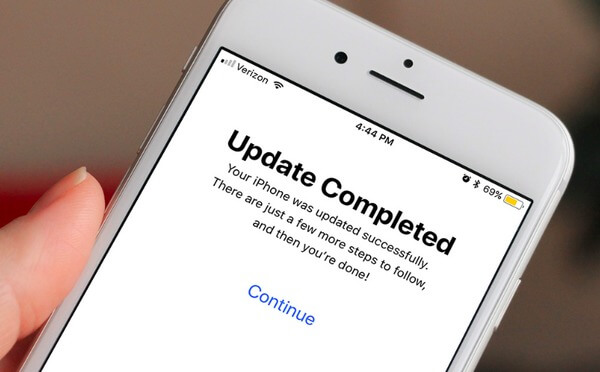 Cool-iPhone-down solution 5

: Reset all settings on iPhone.

If above methods do not work and your iPhone still gets so hot, then you can try to reset iPhone. It will delete nothing except for your previous iOS settings. Click "Settings", "General", "Reset" and "Reset All Settings" to return back to the default settings.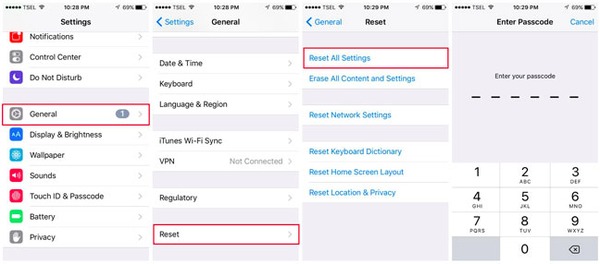 Cool-iPhone-down solution 6

: Stop playing your iPhone during charging.

Many people still make phone calls, play streaming YouTube videos and games while charging. It is harmful to your iPhone and may cause worse problems, seriously, your iPhone may get hot and even explode due to the long-time overheating. So just leave it alone when it is charged.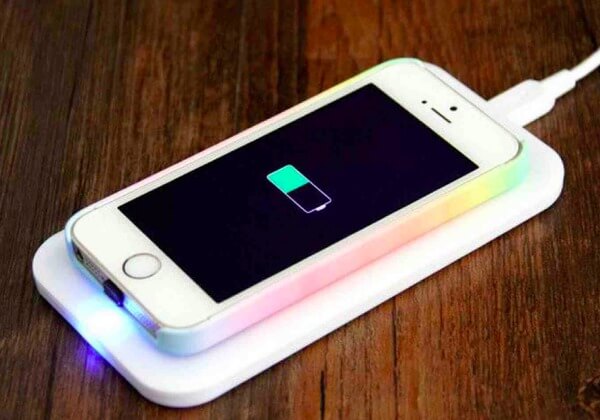 Cool-iPhone-down solution 7

: Change a new battery.

If you have been using your iPhone for a long time without changing the, then it can be the battery's fault. You can watch a teaching video in YouTube or go to the local repair store to change the battery if necessary.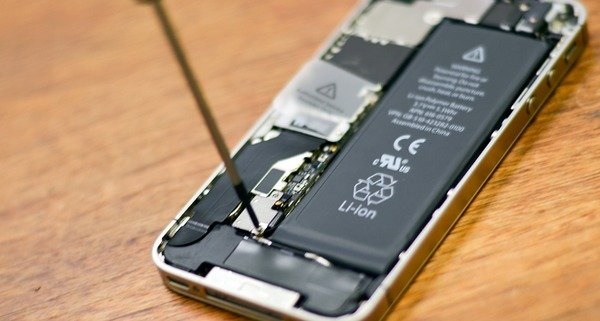 Cool-iPhone-down solution 8

: Repair your iOS system.

System errors can cause iPhone overheating as well. During this time, you had better choose Apeaksoft iOS System Recovery to fix iOS system back to the normal state. there is nothing much you need to do, just run iOS System Recovery and then it can handle everything safely and quickly. So when your iPhone gets hot when charging or using, iOS System Recovery can fix inner system errors with ease.
Fix iPhone from boot loop, DFU mode, recovery mode, Apple logo and other abnormal situations back to the normal state.
Support the latest iOS 17 and the latest iPhone 15, etc.
Recover iOS system in a safe and easy way without data loss.
Step 1. Launch iOS System Recovery
Free download and install the iPhone system error repair program. Open it to choose "More Tools" and then "iOS System Recovery" on the preview window.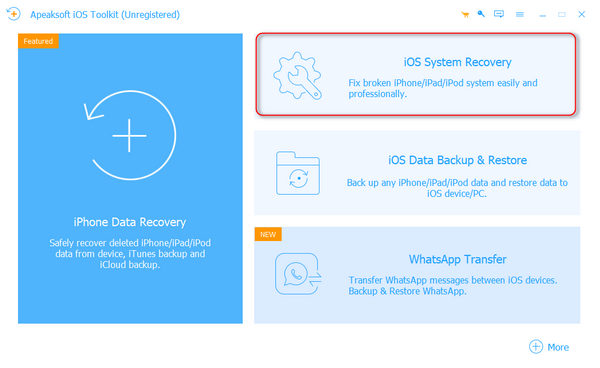 Step 2. Connect iPhone to your computer
Connect your iPhone to Windows or Mac PC using a USB cable. Read following items and press "Start" to confirm. You need to know that once your iOS system is repaired, it will be updated to the latest version and in non-jailbroken state automatically.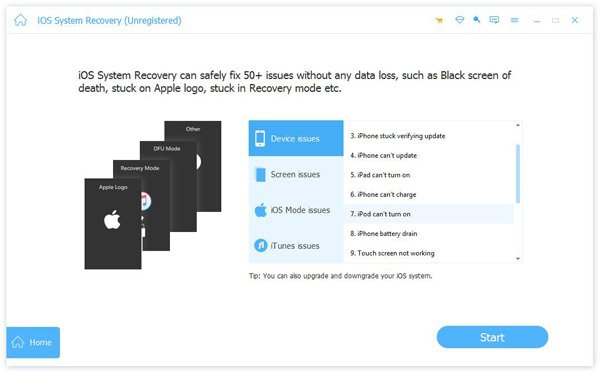 Step 3. Put your iPhone into DFU mode
Follow the on-screen instruction to enter into DFU mode. No matter which iPhone model you use, you can get the related guide here. Even though your iPhone get hot, it does not matter a lot. After that, your Apple device can be detected before the repair.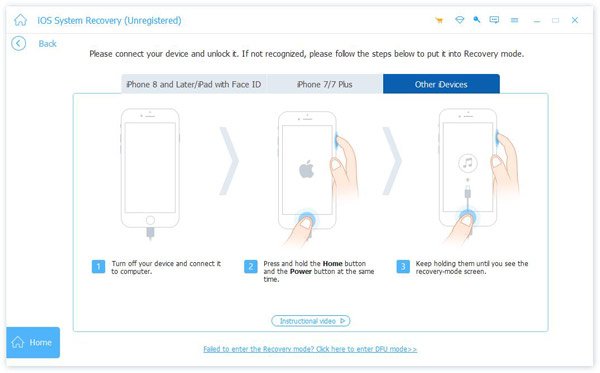 Step 4. Download plugins and repair iPhone
Check and correct the detail information of your iOS model. Since the iPhone system repair software can detect it automatically, you should also check to see if anything wrong. Then tap "Repair" to start fixing and cooling down your iPhone.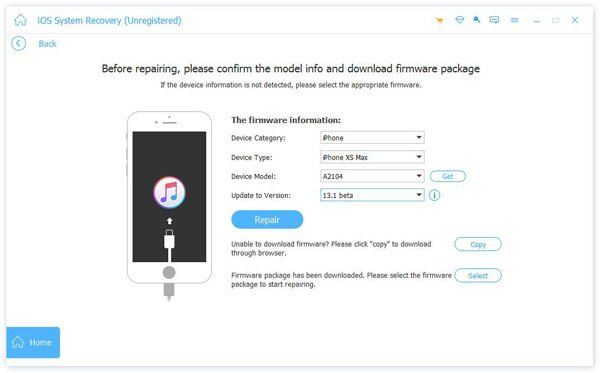 Well, next time when your iPhone heats up abnormally, you can do more things instead of asking "Why does my iPhone get hot" only. If you have any better solution to cool down an overheating iPhone, please write down in comments.