If your iPhone is not charging, whether it is the latest iPhone 14/13/12/11/XS or earlier model, there are a lot you can try on your own before contacting Apple technology support. It is true that a hardware problem with the Lightning cable, Dock connector or the battery is responsible for this problem, but in most cases it is a software issue that a few simple steps can fix it.
To help you fix this problem, we are going to show you how to diagnose what cause iPhone not charging, and simple solutions to resolve this problem in this tutorial. Just check out the detailed solution from the article now.

Part 1

: iPhone is not charging? Why

When an iPhone not charging, there is a problem with one of the three accessories and your device involved with charging:
The wall adapter or power source.
Your Lightning cable.
The charging port on the bottom of your iPhone.
Software on your iPhone.
So, troubleshooting should focus on these aspects.
Part 2

: Common ways to fix iPhone not charging

In this part, we will talk about the common ways to fix the problem that iPhone not charging.
Way 1

: Hard Reset Your iPhone

Hard reset iPhone is always an effective way to fix various problems, such as iPhone not charging.

Step 1. Remove accessories from your iPhone. Then hold down the hardware button combination to perform hard reset on iPhone.

On iPhone 8 or later: press and release the "Volume Up" button quickly, repeat the operation on the "Volume Down" button, and then hold the "Side" button until Apple logo appears.

On iPhone 7/7 Plus: hold down both the "Side" and "Volume Down" buttons for a while, when Apple logo shows up, release the buttons.

For iPhone 6s/6 and earlier: the hardware button combination is the "Side" and "Home" buttons.

Step 2. After startup, log in your password and try charging your iPhone again.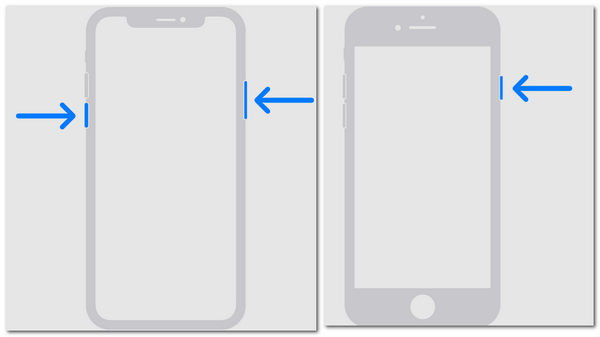 Way 2

: Check Your Lightning Cable For Damage

When you can't charge your iPhone , check if your Lightning cable for signs of damage, such as breakage or bent prongs. Apple's cable is prone to fraying, especially at the ends. If the accessories are damaged, you should replace a new one.

In the case when there is no visible damage on your cable, try charging your iPhone on your computer instead of the all adapters. If it works, your cable is not the issue.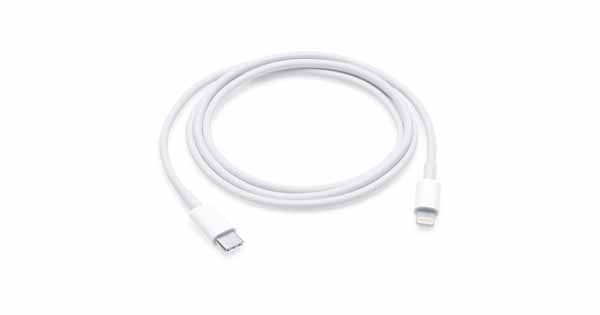 Way 3

: Try A Different iPhone Charger

In addition to wall charger, iPhone supports to charging by using car charger, speaker dock, computer and other ways. When the problem that iPhone not charging happen, try a different iPhone charger, the problem may be resolved in a few seconds.

If you are travelling overseas, you should look at if the wall charger is compatible with your iPhone's charging port. There is still no universal wall charger around the world.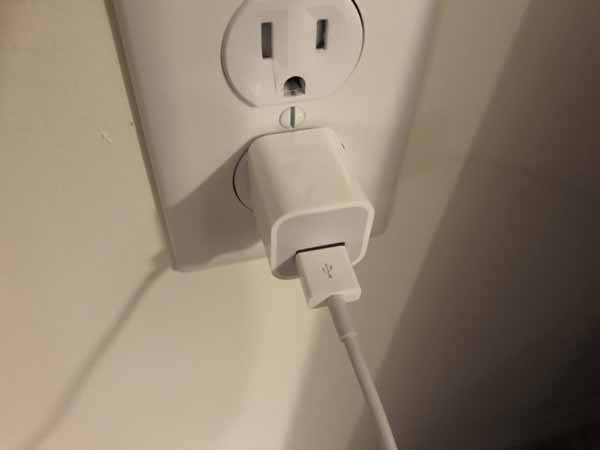 Way 4

: Brush The Gunk Out Of Your iPhone's Charging Port

We take our iPhones here and there, and the ports collect a lot of dust and debris, which may cause iPhone not charging. The solution is simple: clean up your iPhone charging port using something like Q-Tip or dry toothbrush. Or you can use a can of air blowing the charge porter to clean it up.

Then connect your iPhone to charger again, it should charge normally now.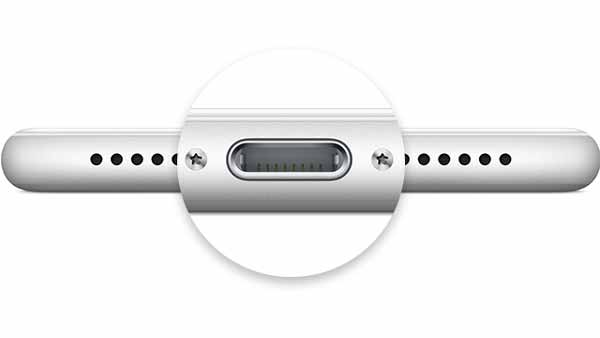 Way 5

: Put Your iPhone into DFU Mode and Restore

Another way to fix iPhone not charging is to restore your iPhone in DFU mode using iTunes. Make sure you have the latest iTunes on your computer.

Step 1. Unplug your iPhone from wall charger, hold down the "Side" button and shut down you iPhone.

Step 2. Then hook up your iPhone to your computer, launch iTunes and boot your iPhone into DFU mode with the operations below:

Press the Side button for 3 seconds and let it go, hold both the "Side" and "Home" button for about 10 seconds, release the "Side" button and keep holding the "Home" button for 5 seconds.

Tip: On iPhone 7 or later, use the "Volume Down" button to replace the "Home" button.

Step 3. Then iTunes pops up a window with two options, "Restore" and "Update", click "Restore" to fix iPhone in DFU mode immediately.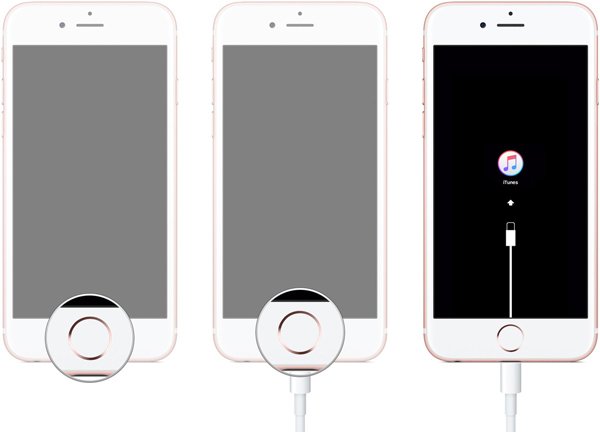 Way 6

: Repair Your iPhone
1. First of all, you can access Apple Support website (support.apple.com/contact) and talk to a technology supporter.
2. If you have purchased AppleCare, a team of Apple's technical support is ready to provide help at any time.
3. Apple Store is another choice, you can find the nearest Apple Store on map and repair your iPhone directly.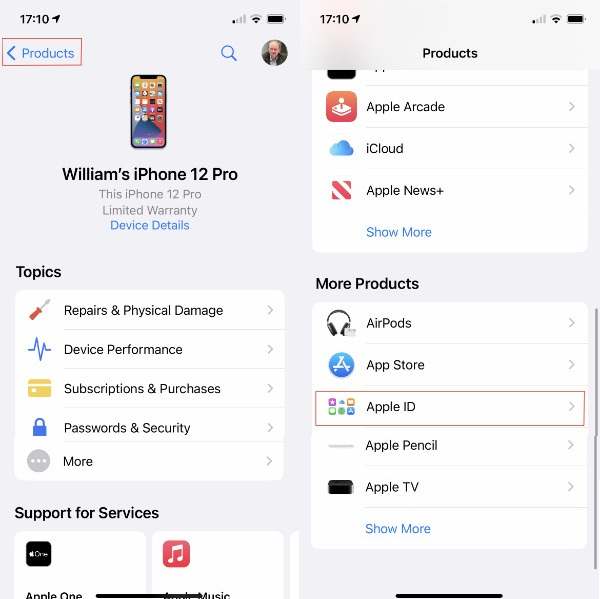 Part 3

: Ultimate way to fix iPhone not charging

When an iPhone is not charging, people usually believe there is something wrong with the battery. Actually, most of the time, it is your iPhone's software, not hardware, that prevents your device from charging. From this point, Apeaksoft iOS System Recovery is one of the easiest ways to fix this problem. Its main features include: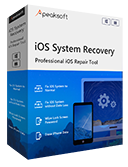 4,000,000+ Downloads
Diagnose why iPhone is not charging using advanced technology.
Fix iPhone software problems in Recovery mode or DFU mode.
No damage current data on iPhone during fixing problems.
Support all iPhone models, including iPhone 14/13/12/11/XS/XR and earlier.
Available to Windows 11/10/8/8.1/7/XP and Mac OS.
In short, it is the best way to fix various iPhone problems.
How to fix iPhone not charging simply
Step 1. Preparation for fixing iPhone not charging
Get iOS System Recovery installed on your Windows PC, if you are using MacBook, download and install the Mac version. Connect your iPhone to the computer with the Lightning cable and launch the problem.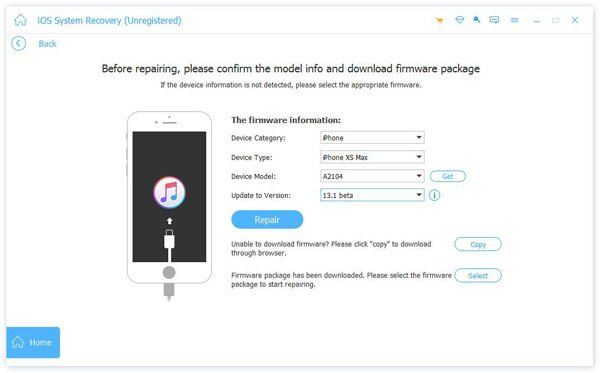 Step 2. Boot your iPhone to DFU mode
Hit the "Start" button on the home interface to start fixing iPhone. If you are not sure, press the "Question" icon on top ribbon to display the guides how to put iPhone in DFU mode.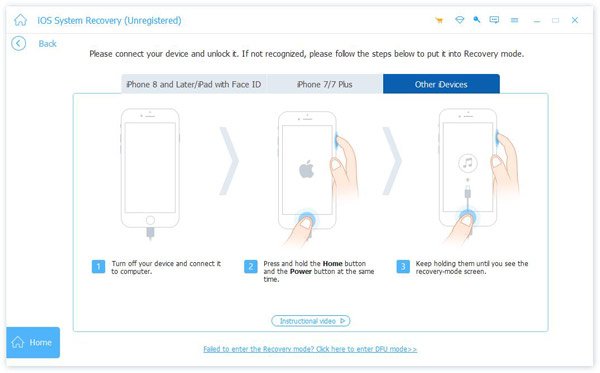 Step 3. Fix iPhone in one click
On the Info window, select your iPhone model, and then hit the "Download" button to get corresponding firmware. After downloading, the program will fix your iPhone automatically.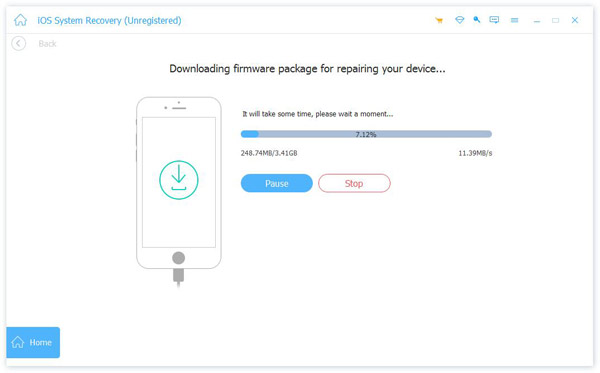 Conclusion
Based on the tutorial above, you might understand what you should do when iPhone is not charging. And if you follow the guides above, your iPhone should be charging normally. The common ways are complex? Why not try the simple solution, Apeaksoft iOS System Recovery.