iTunes library is used to back up and sync music, movies, videos, podcasts, and other multimedia files between computer and iOS devices. As time goes by, your iTunes library becomes larger and larger. By default, the iTunes library is stored on the system drive. Therefore, your computer will slow down. Moreover, it takes time to find and sort your songs and playlists. This article shares you with the top 5 best iTunes library cleaners.
Best iTunes Library Cleaner
Part 1: Top 5 iTunes Library Cleaners
Top 1: Apeaksoft Mac Cleaner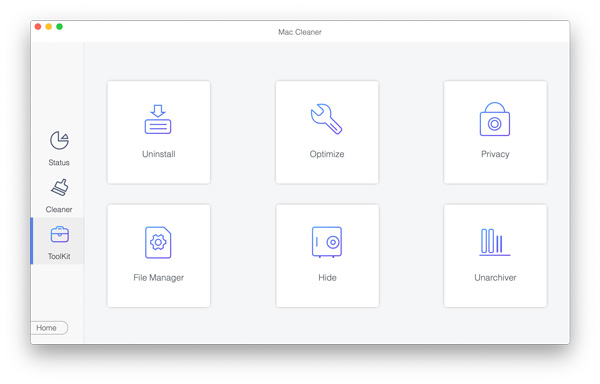 Apeaksoft Mac Cleaner appears on the top of our list partly because of the flexible design. For beginners and average people, the concise interface allows you to find what you want quickly. Advanced users can get the desired effect with custom options.
PROS

1. Clean up cache, junk files, large files, and more.
2. Delete the whole iTunes library or specific files.
3. Available to macOS 13, 12, 11, 10.15, 10.14, etc.
CONS

1. You have to install the iTunes library cleaner on your disk.
Top 2: Leawo Tunes Cleaner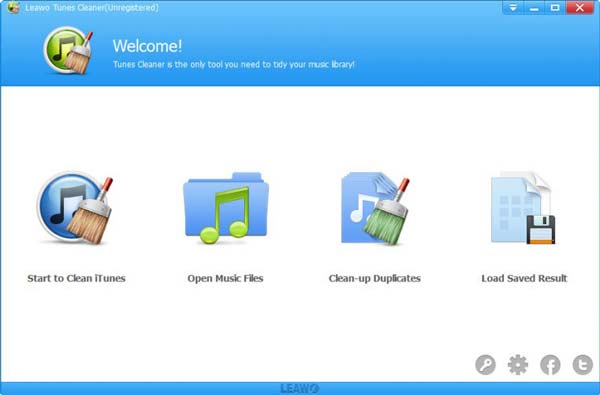 If you need an iTunes library cleaner and manager, Leawo Tunes Cleaner is a good choice. It can scan duplicate files and delete them. Moreover, it can help you quickly find any files or missing information in the iTunes library.
PROS

1. Equip a straightforward interface.
2. Offer multiple functionalities and tools.
3. Scan for missing information.
CONS

1. It takes a while to initial cleanup scan.
2. Some users reported the freezing issue.
Top 3: Gemini 2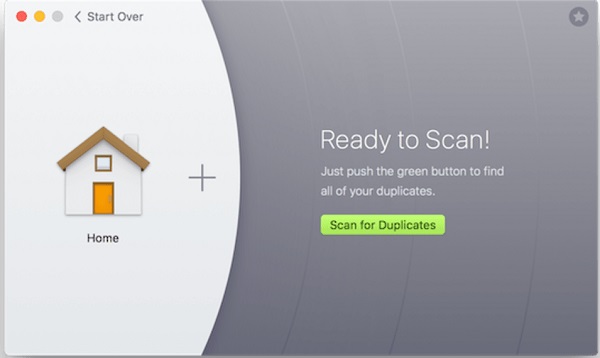 Gemini 2 is an iTunes library cleaner released by MacPaw. It provides a 3-day free trial. Then you can subscribe to the software by paying $19.95 per year. It can search for duplicates and similar photos in your iTunes library.
PROS

1. Manage iTunes library on Mac easily.
2. Delete unwanted copies of songs, shows, etc.
3. Preview the scanning result.
CONS

1. The duplicate removal is pretty basic.
2. There are limited custom options.
Top 4: iCleanup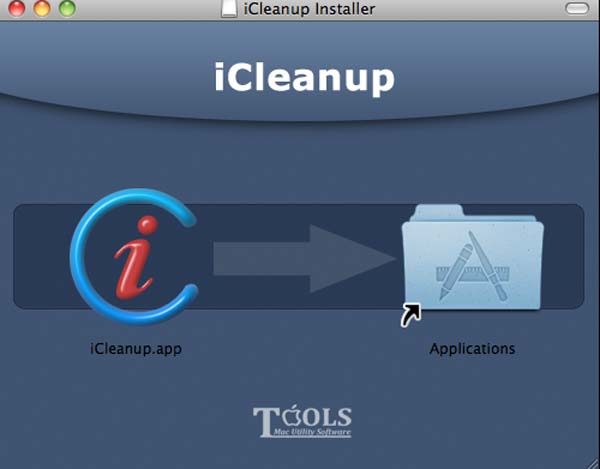 In addition to music manager, iCleanup also acts as an iTunes library cleaner. It provides several ways to find and delete duplicates from your library. So that you can make your library slim while preventing data loss.
PROS

1. Remove duplicates from the iTunes library.
2. Available in multiple languages.
3. Compatible with macOS 13, 12, 11, 10.15, 10.14, etc. and Windows.
CONS

1. It cannot reset your iTunes library.
Top 5: Tune Sweeper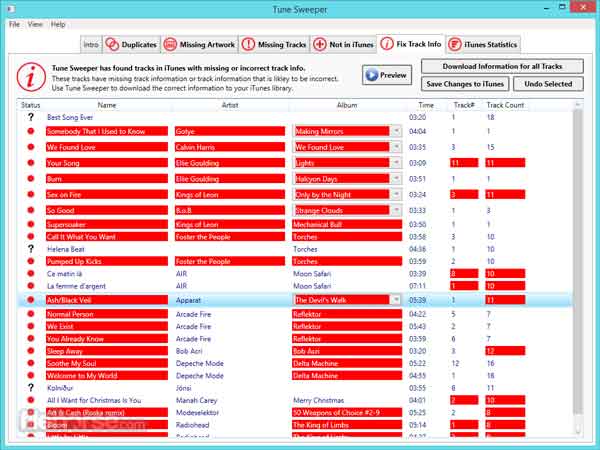 Tune Sweeper is another iTunes library cleaner. Once you get the tool, it can scan duplicate photos, audio files, videos, documents, and more from your iTunes library. Then you can delete them easily.
PROS

1. Easy to use.
2. Improve the search criteria.
3. Identify and remove duplicates.
CONS

1. The software is large and takes space.
Part 2: How to Clean iTunes Library
When your computer becomes slow, chances are that your iTunes library is too large. Fortunately, Apeaksoft Mac Cleaner can help you to scan your library, find the junk files, and you can decide to delete them or not following the steps below.
Step 1Install iTunes library cleaner
Launch the best iTunes library cleaner after installing. Then click the Cleaner button, and choose the iTunes Junk option to enter the main interface.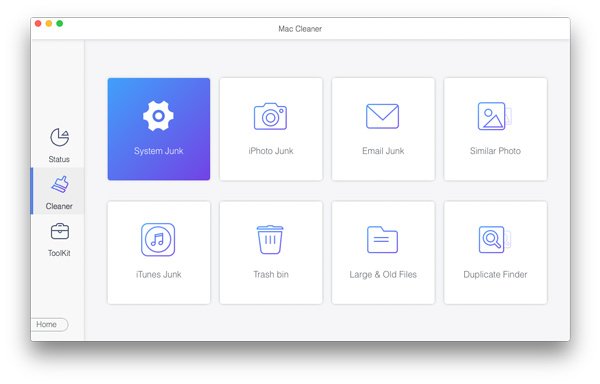 Step 2Clean up iTunes library
Now, click the Scan button to begin scanning your iTunes library to find the duplicates, iOS device backup, corrupt downloads, junk files, and more. When scanning is done, you will be presented with them. Next, you can preview these files and delete them. Wait for the process to finish and restart your iTunes. You will find that it works smoothly.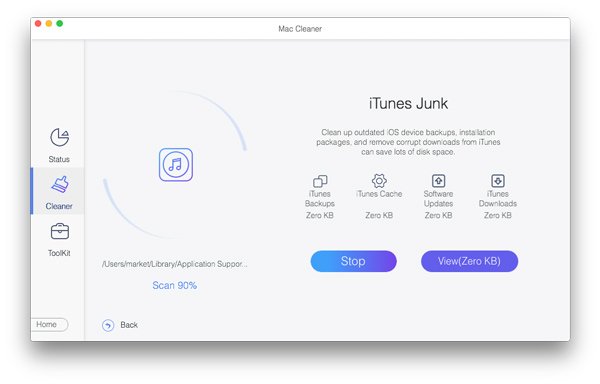 Part 3: FAQs about iTunes Library Cleaner
Can I put my entire iTunes Library on iCloud?
Theoretically and technically, you can copy the whole iTunes library to iCloud. However, we do not suggest you do it. First of all, iCloud just offers 5GB of free storage. Moreover, it takes time to back up files to iCloud.
Can I delete all duplicates on iTunes at once?
You can display all duplicates with the Show Duplicate Items feature in iTunes. Then you can delete all of them with the Delete key on your keyboard. Continue reading to learn how to delete duplicates in iTunes.
What happens to my iTunes library after starting again?
Once you clean up the iTunes library and start again, you can restart your iTunes. Then all songs, playlists, podcasts, shows, and other files in your library will be removed.
Conclusion
This article has identified and shared with you the top 5 best iTunes library cleaners for Windows and Mac OS X. Some of them can find and delete duplicate items in your library. Others can scan a wide range of data types. Apeaksoft Mac Cleaner, for example, provides an iTunes library cleaner and more bonus tools. If you encounter other problems, please leave a message below this post and we will reply with it as soon as possible.