It is quite easy to download free apps and purchase new ones from iTunes. As time goes by, you may have a large number of apps, games and utilities on your iPhone, iPad, Mac, PC and other digital devices that you have hardly used. However, those annoying applications still take up space and influence the operating speed without notice. And you may be notified to update them frequently.
So how to deal with those downloaded apps? If you do not want to use them anymore, then definitely you should delete apps from iTunes. Therefore, this article collects some effective solutions about how to permanently delete apps from iTunes. You can do as it tells to regain storage space easily.

Part 1

: Can You Permanently Delete APPs from iTunes
- "How to permanently delete apps from iTunes. I have too many and it is getting difficult to manage on iTunes!"
- "I can't delete apps on iPhone …"
Is it possible to delete an app from iTunes on iPhone or iPad?
The answer is Yes.
By removing the App Store, the new released iTunes 12.7 allows users to manage downloads and purchases through iPad and iPhone instead of macOS and Windows desktops. Well, all your previous downloaded apps are intact. But they are useless and take up valuable disk space on your computer. Thus, you had better remove apps from iTunes on Mac or PC manually. In a word, you can delete unwanted apps from iTunes account on different platforms.
Part 2

: How Do You Delete APPs from iTunes on PC
- "How do I permanently delete an app from my iTunes on Windows PC?"
To start with, you need to update iTunes to the latest version first. Later, you can delete any iOS app from iTunes directory on PC successfully.
Step 1. Open File Explorer on PC.
Step 2. Locate "iTunes Media".
Step 3. Choose "Mobile Applications" folder.
Step 4. Delete any .ipa file to delete an iOS app on PC.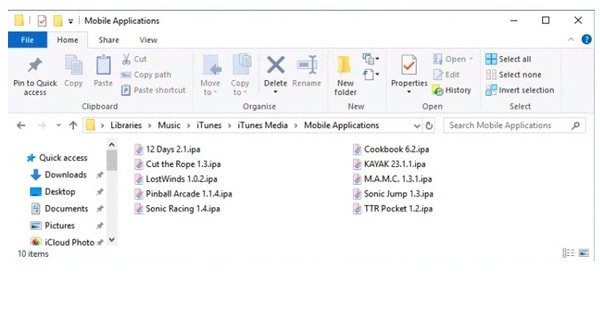 Therefore, you can remove the entire directory to delete apps from iTunes on PC permanently.
Note: When you deleted a purchased app from iTunes, you are able to restore it when you log in your iTunes account. (iTunes is aways aksing for password?)
Part 3

: How to Delete iPhone APPs from iTunes on Mac

- "I'm wondering, is there a way to delete iOS apps from a Mac?"

Of course, you can delete any iPhone app from iTunes library on Mac freely. And you can get rid of iOS apps on your Mac only. It means those apps stored in your iPhone are safe.

Step 1. Launch iTunes and switch to the Apps view.

Step 2. Choose "Edit" and "Select All".

Step 3. Control-click the selection and click "Delete".

Step 4. Choose "Delete Apps" and "Move to Trash" to confirm.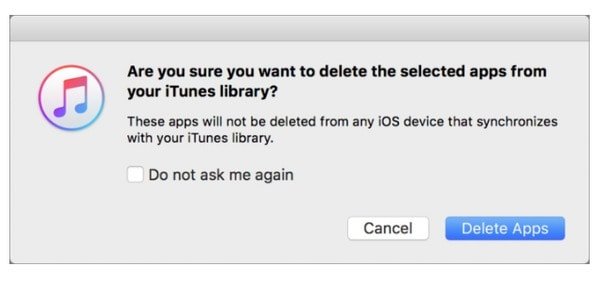 Do not forget to empty the trash on your Mac. Later, you can delete apps synced from iPhone with iTunes completely. In addition, you can also follow the above method to delete an app from the "Mobile Applications" folder as well.
Part 4

: How to Permanently Delete Apps from iTunes Purchased List

- "Is there any way I can permanently remove apps from my purchased list?"

During this section, you can learn how to permanently delete apps from iTunes purchased list. And it also shows the process to delete purchased App Store history on your iPhone.

Step 1. Head to iTunes, sing in to your iTunes Store (iTunes password forgot?) and choose "App Store"

Step 2. Select "Purchased" from your iTunes account drop-down list

Step 3. Click "Apps" and then choose "All"

Step 4. Click the red "X" icon to delete purchased apps from iTunes account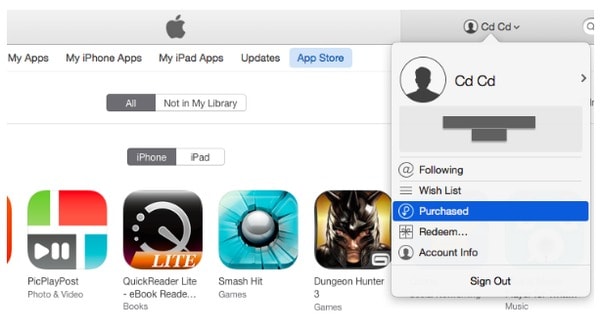 In addition, you can delete books purchased from iTunes with the similar operations as well.
If you find you accidentally delete apps from Purchased on iTunes, just restore iTunes purchases now. Check this post if you want to delete duplicates in iTunes.
Part 5

: How Do You Permanently Delete Apps from Your iPhone
- "Can anyone show me how to delete apps on iPad that cannot be deleted?"
- "How to uninstall apps iPhone 6 permanently?"
- "Anyone find out how to delete, not just hide apps from history? I would like to remove apps from iTunes 12 that I do not use any more."
If you want to delete apps from purchased list on iPhone, then you can turn to Apeaksoft iPhone Eraser for help. It is a powerful tool that can erase all content and settings permanently from iPhone, iPad and iPod. Moreover, you can delete not only apps but also other iOS data thoroughly. Thus, iPhone Eraser is your best security protect program.
Erase all data and settings from iPhone, iPad and iPod.
Delete all files including apps, account information and more.
Safeguard your private information from data criminals.
Offer low/middle/high erasing levels to clean iOS data.
Support all iOS models including iPhone 14, iPhone 13, iPhone 12, iPhone 11, etc.
Download for Win
Download for Mac
Step 1. Connect iPhone to iPhone Eraser
Free download and install iPhone Eraser on your Windows. Launch this program and use a lightning USB cable to connect iPhone to your computer. Wait few seconds until iPhone Eraser detects your iOS device.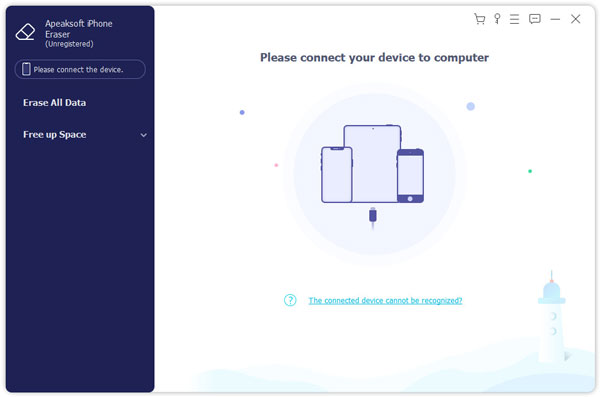 Step 2. View iPhone storage
Navigate to "Free up Space" tab from the left panel, and you can get a clear information of your iPhone storage usage.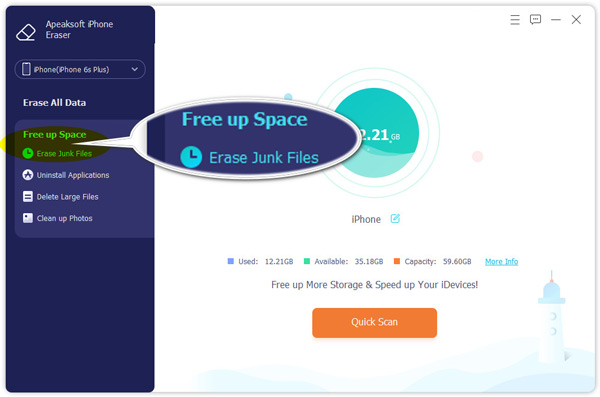 Step 3. Remove apps and other content
Choose "Uninstall Applications" option to view all apps on your iPhone. You can scroll to find the apps you want to remove, and click the "Uninstall" button to delete the app from your iPhone.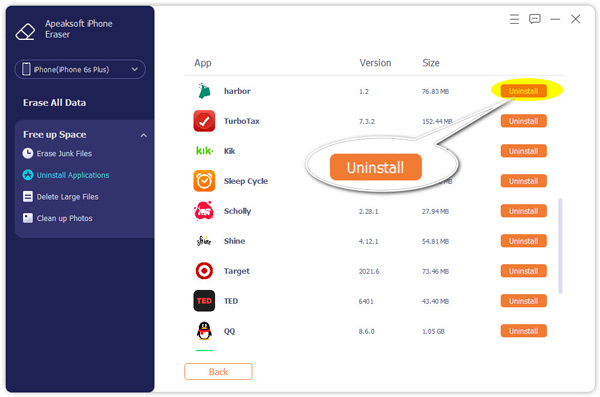 If you want to erase all data on your iPhone, you can choose one erasing mode from Low, Middle or High. Then you can wipe all your iOS content and settings with the click.
As a result, you can delete apps from iTunes on iPhone, PC and Mac successfully. Whether you want to remove apps individually or entirely, you can always find the best solution here. At last but not least, remember to backup important data every time you want to clean up your digital device.