There are many questions about iTunes error 2005 in the gsmhosting forum. For instance, someone asks the question about iPhone 5s error 2005 gsmhosting, error 2005 pops up and fails the iPhone restore attempt. And other people also focus on iPhone 6 error 2005 gsmhosting and other iOS models due to similar problems.
Have you ever encounter iTunes error 2005 when you update iPhone or iPad with iTunes? It is quite annoying to receive a message during restoring with iTunes. Therefore, this article aims to show you how to fix iTunes recovery error 2005. If it is the first time you get iTunes error code, then you can spend few minutes here to learn everything about error 2005 in iTunes.

Part 1

: What Is iTunes Error 2005

- "The iPhone [device name] could not be restored. An unknown error occurred (2005)."

- "A/An [device name] has been detected, but it could not be identified properly. Please disconnect and reconnect the [device name], then try again. An unknown error occurred (2005)."

If you receive the message as above mentioned, definitely you are stuck in iTunes error 2005.

It usually occurs when you are restoring iPhone or iPad with iTunes. In most cases, the downloaded IPSW file is corrupted, which leads to iTunes error 2005.

Well, Apple announces that it is the USB connections that cause iTunes recovery error 2005. So you need to pay more attention to USB cables, ports and connections to fix error 2005.
Part 2

: Basic Solutions to Fix iTunes Error 2005

When you find an unknown error occurred 2005 iTunes, you can try the following steps to find out the real reason and solve the problem.
Solution 1

: Check USB Connections

iTunes error 2005 is mainly caused by the poor USB connections. Therefore, you need to check the USB cable, USB port and other related objects carefully.

Step 1. Check USB cable and USB port

Make sure you are using the original Apple USB port. Then you can switch it to another USB port to see if it is the fault of USB port. Later, you can connect an iOS device with this USB cable to another computer to have a test.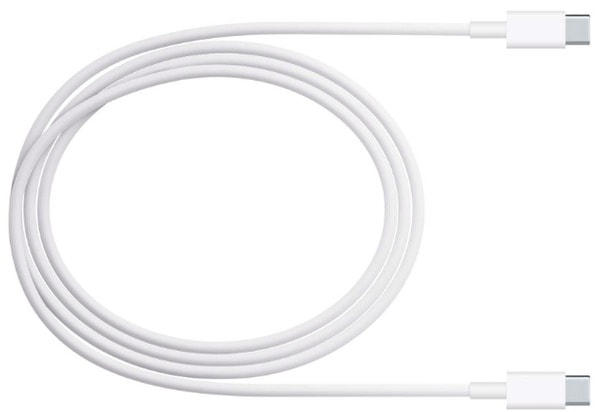 Step 2. Check USB connections
You can remove other third-party battery packs, and then check if the USB cable is connected to the USB port directly. Do not plug in iPhone to the keyboard or other wrong ports. In addition, you can close virtualization apps by the way.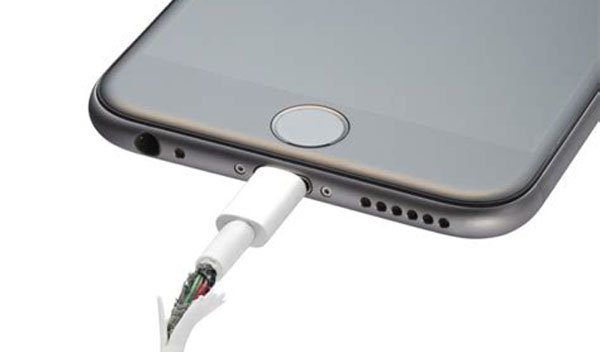 Solution 2

: Restart Your Computer and iOS Devices

Moreover, hardware issues can lead to iTunes error 2005 as well. Therefore, you can perform a hard reset on your computer and iOS device. In addition, you can also restart those digital devices to fix the slow or non-response problem.

Step 1. Shut down your iPhone and computer

Disconnect iPhone from your computer. Press the "Sleep/Wake" button and swipe off the slider to turn off your iOS device. Then you can press the "Power" button to close your computer as well.

Step 2. Restart and run iTunes again

Continue to press the "Power" button to turn on them again. When the Apple icon or other logos appear, you can release this button. After that, reconnect iPhone to your computer and run iTunes.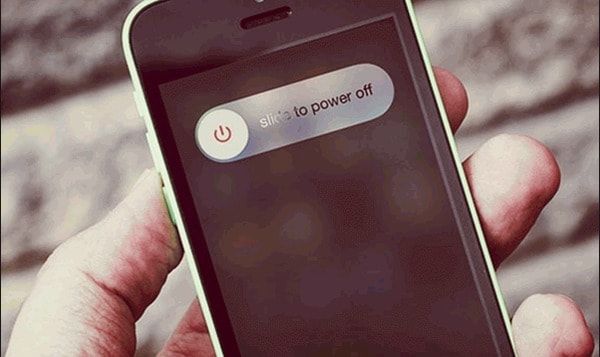 Solution 3

: Resolve Third-party Security Software

Some security software can interpret iTunes recovery automatically. So you can disable or uninstall third-party anti-virus software as your iPhone 6 error 2005 solution and other iOS models. If it does not work, you can install a cleanup utility to remove the security software entirely. In addition, you can contact the security software tech support to seek the reason.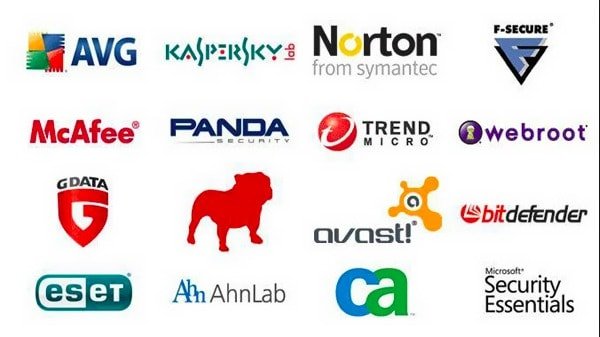 Solution 4

: Software Update

The outdated software may also stop iTunes from contacting with Apple's server and cause iTunes error 2005. Therefore, you should check if you have updated all software to the latest version already, including iTunes version, Windows or Mac operating system and security software. Well, it is a good habit to keep all running software up to date.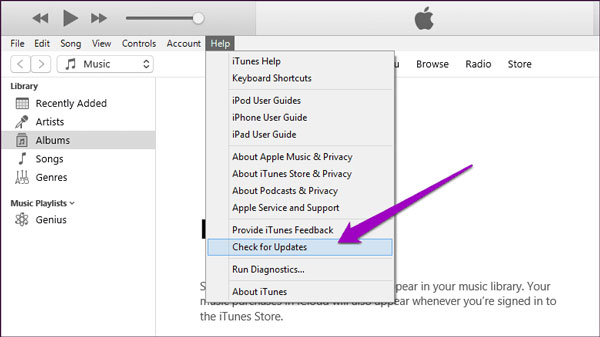 If iTunes error 2005 appears when you try to reset iPhone to factory settings, just try to factory reset iPhone without iTunes here.
Part 3

: Turn to iOS Data Backup & Restore to Avoid iTunes Error 2005

The final and most effective solution to fix iTunes error 2005 is trying a better program. In another word, Apeaksoft iOS Data Backup & Restore does a better job than iTunes. You can get most iTunes features here without its bad influences.

You can choose which data type to backup to Windows to Mac computer selectively.

Compare with iTunes, you can choose the certain file and check its detail information without hassle here.

Here are two choices for you to output data from the backup. You can restore to your iPhone, iPad or iPod with contacts and notes safely. Furthermore, you can output any iOS data to your desktop directly.

Both iTunes and iOS Data Backup & Restore support users to backup various file types on any iOS model with ease.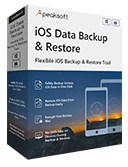 4,000,000+ Downloads
One click to backup
Preview data after backup or before recovery
Restore to your computer or iOS device
Widely supports of iOS models and file types
One click to Backup Data from iPhone/iPad/iPod
Step 1. Free download and install iOS Data Backup & Restore software. Then launch the software on PC to open the main interface.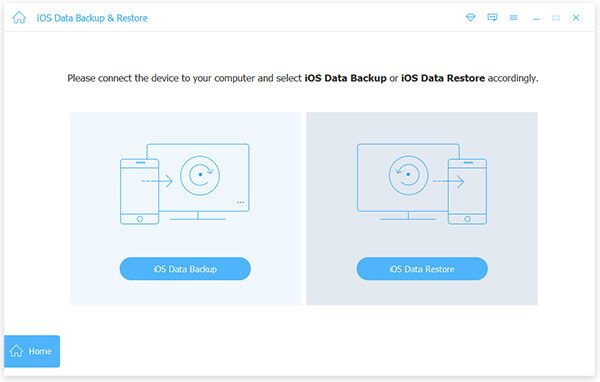 Step 2. Connect iPhone to your computer via USB cable.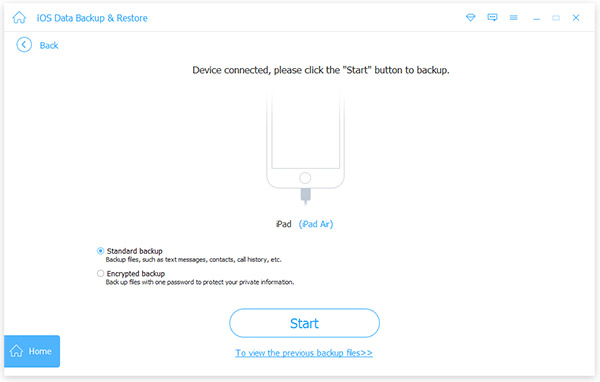 Step 3. Click "iOS Data Backup" and select which data type you want to back up.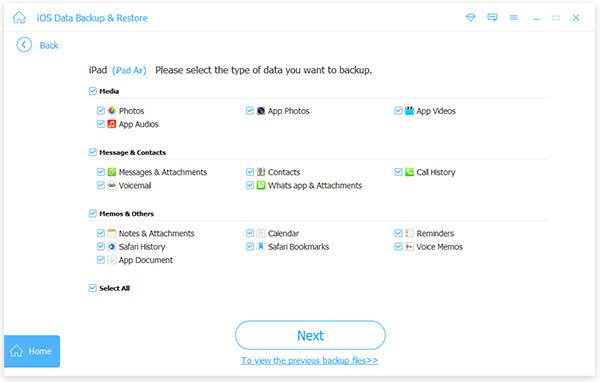 Step 4. Click "Next" to backup data from an iOS device to PC.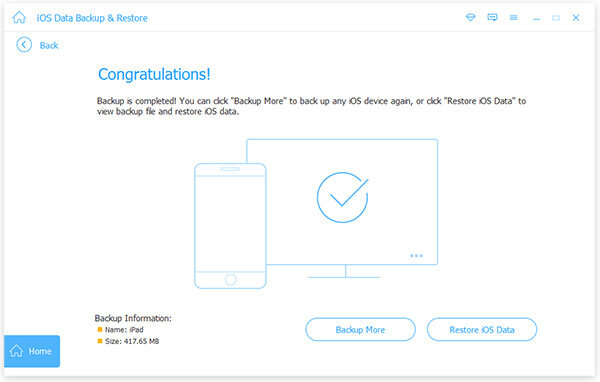 Restore iOS Data without iTunes Error 2005
Step 1. Choose "Restore iOS Data" to restore data to your iPhone or iPad without overwriting directly.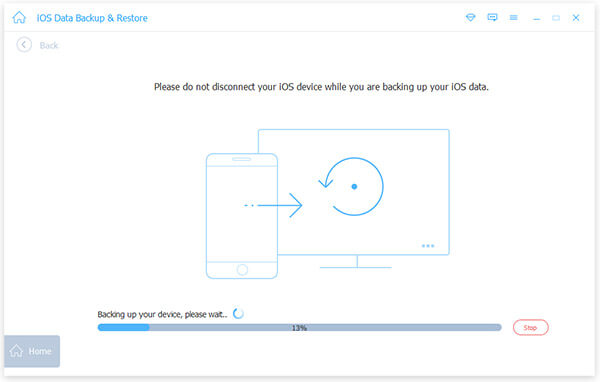 Step 2. Select one backup file and click "View Now" option on the bottom.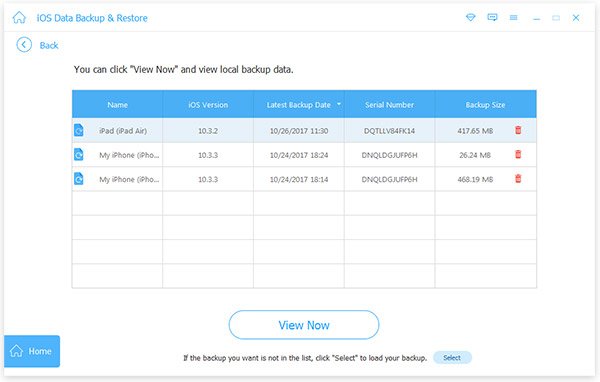 Step 3. Preview the certain file with the detail information.
Step 4. Click "Restore to Device" or "Restore to PC" to output backup files.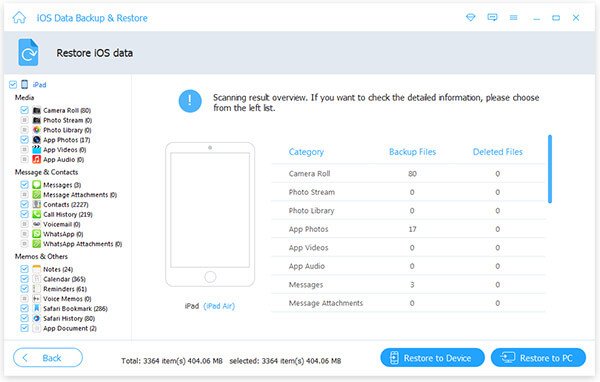 Conclusion
All in all, you can backup and restore any iOS device using iTunes alternative software in a short time. And you will not have any iTunes error like iTunes error 2005 or iTunes error 4014. If you are not sure whether iOS Data Backup & Restore runs better than iTunes, just download it and have a free trial right now.