"Upgraded to new iTunes, now iTunes not recognizing iPod, it says its connected, but not showing up in iTunes, can I solve this problem by myself?" The iPod is a line of portable media players released by Apple in 2001. As 2022, the iPod touch has been removed from Apple's official website. All iPod products are now discontinued.
iTunes is a good partner to iPod Touch to purchase multimedia content, backup and restore iPod; however, it is only available when iTunes detects your iPod successfully. In this tutorial, we are going to tell you how to fix iTunes not recognizing iPod.

Part 1

: Common ways to solve iTunes not recognizing iPod

When encounter the problem that iTunes not recognizing iPod, there are several common ways to solve it simply.
Way 1: Check USB cable
The Lightning cable is the weakest part in the connection between iTunes and iPod Touch. When you confront the problem iTunes not recognizing iPod, maybe they do not connect successful at all.
Unplug the Lightning cable and take a close look at whether there are signs of breakage or damage. The ends of the cable are easy to be broken due to twist or pull repeatedly.
Another way to check cable is to replace the cable with another one. If the substitute cable works fine, the original cable may be damaged.
Then you can try again to sync iPod to iTunes for backup.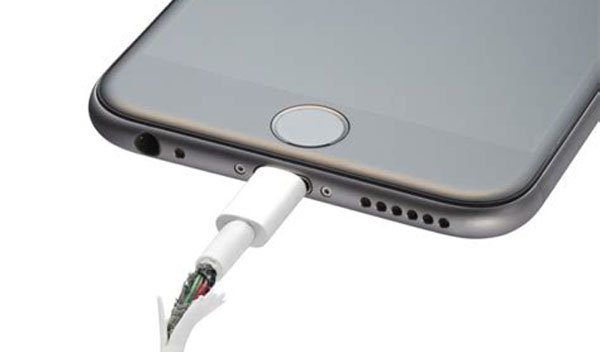 Way 2: Trust this computer
Though many people use iTunes regularly, some wrong operations may cause iTunes not recognizing iPod Touch. Follow the steps below to connect iPod and iTunes correctly.
Step 1. Remove iPod from computer and press the "Power" button to shut it down.
Step 2. Perform reboot on your computer too. Then start iTunes and plug your iPod to the computer using the Lightning cable.
Step 3. When your iPod ask Trust This Computer, tap on "Trust" to permit the connections. Now, your iPod name should appear in iTunes.
If you cannot hit "Trust" because you forgot the password, just read this page to unlock locked iPod.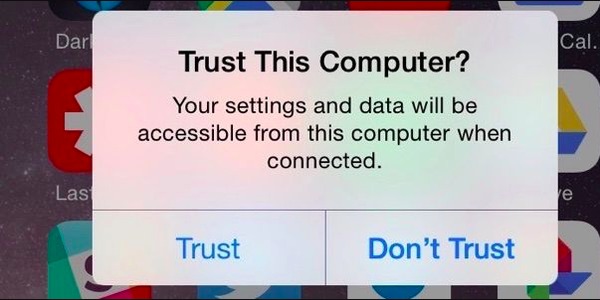 Way 3: Check and reinstall Apple's Drivers
If the problem iTunes not recognizing iPod Touch on Windows, it is possible that there is something wrong on Apple's Windows Drivers. Open the "Computer Manager" and look at the "Apple Mobile Device USB Driver" entry under "Universal Serial Bus Controllers". The yellow warning mark on the entry means Apple's Drivers not working fine. Right-click on the entry and click Enable to correct it.
Another way to get Apple's Drivers normal is to reinstall it.
Step 1. Locate to C: >"ProgramFiles" >"Common Files" > Apple >"Mobile Device Support" > Drivers.
Step 2. Find out the file titled "usbaapl64.inf" or "usbaapl.inf", right click on it and hit Install to reinstall Apple's Drivers.
This time, iTunes should detect your iPod as usual.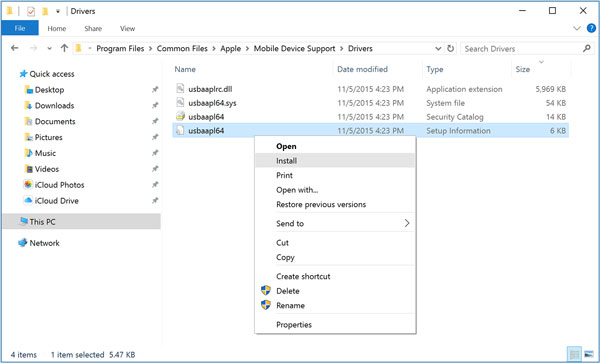 Way 4: Update iTunes and iOS
The last way to fix the problem that iTunes not recognizing iPod Touch is to update iTunes and iOS respectively.
Update iOS:
Step 1. Remove unnecessary accessories from iPod. You can go to "Settings" >"General" >"Software Update" to check the new iOS version from iPhone.
Step 2. Tap "Download and Install" if there new update, and follow the onscreen instructions to install it to your iPod.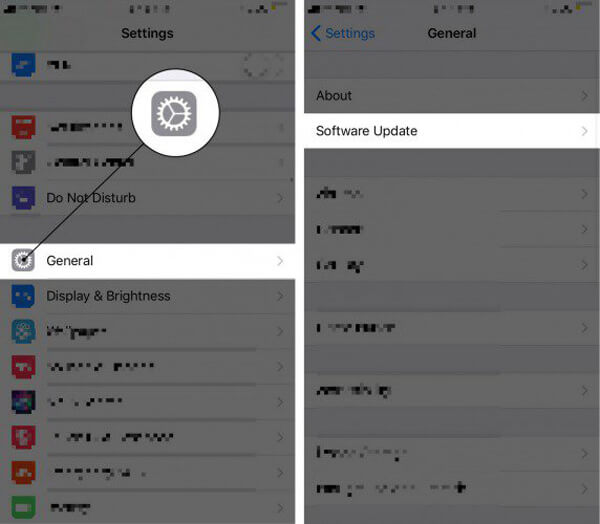 Install the latest version of iTunes:
Step 1. Start iTunes app on Mac, unfold the "iTunes" menu and click "Check for Updates". In iTunes for Windows, the "Check for Updates" option is in the "Help" menu.
Step 2. If there is a new update, hit"Install" on the popup window, and then "Agree" Apple's Terms and Conditions to start updating iTunes.
After updating, connect iTunes and your iPod again, now iTunes should detect the iPod normally. Sometimes, when iPad disabled connect to iTunes, you can also first try updating iTunes to fix the issue.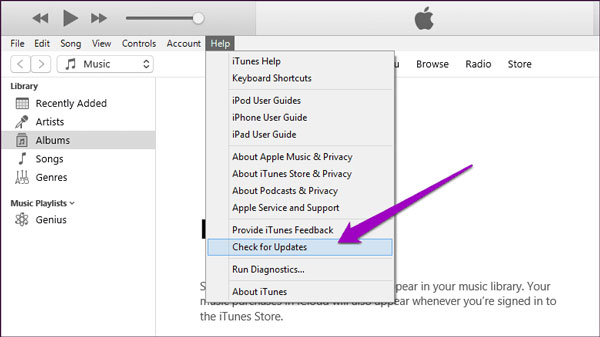 If the above ways all fail to fix the issue, you could try to reset iPod to factory settings. However, you should backup important data firstly.
Part 2

: How to backup iPod to computer once iTunes is not recognizing iPod

iTunes is an useful utility; however it has many problems too. If you need an iTunes alternative, we recommend Apeaksoft iOS Data Backup & Restore. Its benefits include:

1. Create a backup for iPod Touch to computer in one click.

2. Allow you to select data types for creating a backup for iPod.

3. Store data from iPod to computer with no interrupt music and videos on your device.

4. Restore lost music to iPod from backup in original conditions.

5. Support all iPod Touch models.

6. Compatible with Windows 11/10/8/8.1/7/XP and Mac OS.

In short, it is the easiest way to back up iPhone without iTunes.
How to back up iPod when iTunes not recognizing iPod
Step 1. Connect iPod to the best iOS backup tool
Download and install iOS Data Backup & Restore to your computer. There is one version for Windows and Mac respectively. Connect your iPod to the computer via Lightning cable and launch the application.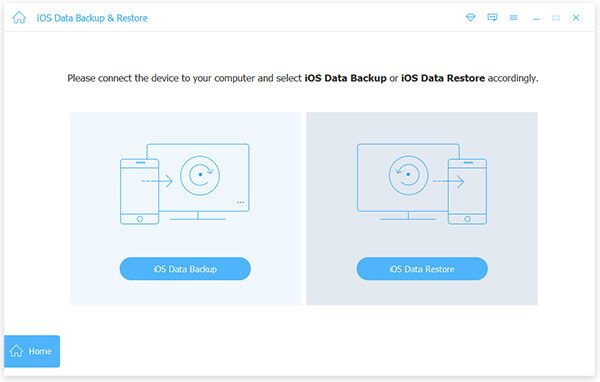 Step 2. Set for iPod backup
Click the "iOS Data Backup" button on home interface.If you want to prevent others from access iPod backup, select "Encrypted backup" and drop your password; otherwise, hit "Standard backup" to open the data type window.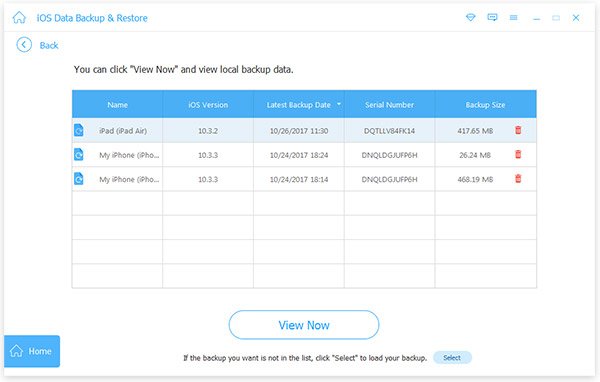 Step 3. Back up iPod in one click
Decide the data types and then hit "Next" button to start backing up your iPod. When it is done, unplug your iPod and you can view iPod backup on your computer at any time.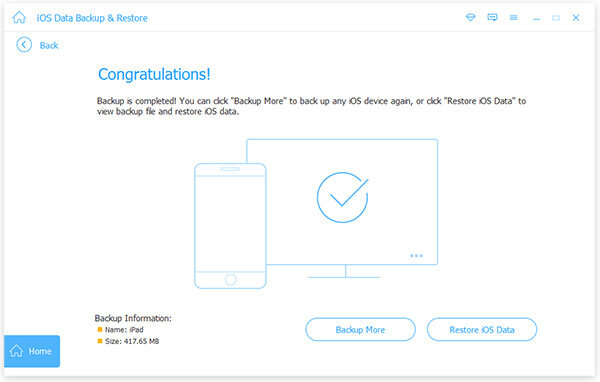 Part 3

: Tips for iTunes not recognizing iPod

Finally, we will share some tips about connecting iTunes and iPod Touch. Follow them to prevent from iTunes not recognizing iPod next time:

1. Not use third party USB cable. You'd better use original Lightning cable to connect iPod to iTunes. According to experts, third party USB cords may lead to many problems, like data loss, hardware damage, connection failure, etc.

2. Keep Lightning ports clear. The Lightning port on iPod is open, even though you use protector case. If there are dust and debris in the Lightning port, you can use Q-Tip or hair dryer to clean it.

3. Disable security software. The pre-installed Windows Firewall and third party security software may block the connection between iTunes and iPod. You'd better suspend it when backup or restore iPod using iTunes.

4. Update iTunes and iOS. In some cases, outdated software may cause a variety of problems.
Conclusion
Some people still prefer to enjoy multimedia content on iPod Touch. Compared to iPhone and iPad, iTunes is more important to iPod users, because there are a lot of exclusive multimedia content in iTunes. When you confront the problem iTunes not recognizing iPod, all features in iTunes are not available. Fortunately, you can learn several solutions to fix this problem simply in this tutorial.