When you search for an adware cleaner on the internet, you may get the recommendation of AdwCleaner. However, you will see the related bad news about it. If Malwarebytes AdwCleaner safe?
This post gives you a review of this adware cleaning tool. You can learn its key functions, pros, cons, and other information. Moreover, you are introduced to a great AdwCleaner alternative for Mac.

Adwcleaner Review
Part 1. AdwCleaner Review - Features, Pros, Cons, Download, and Others
AdwCleaner is a popular adware cleaner developed by Malwarebytes. It is specially designed for finding and removing adware, unwanted programs, and junkware. For the adware detection and removal, it can offer you a fast speed.
Key features of AdwCleaner
As mentioned above, AdwCleaner can help you detect and get rid of adware, spyware, browser hijackers, potentially unwanted programs, and other threats. When your computer is running slowly, gets pop-up messages, or the browser homepage is changed without your permission, you can use it to optimize Mac's performance with ease.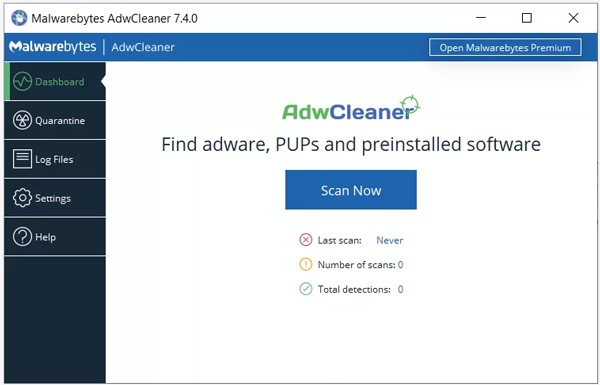 Malwarebytes AdwCleaner free download
Malwarebytes allows you to free download AdwCleaner on your computer from its official site. You can go to the AdwCleaner page and then click on the Free Download button to easily install it.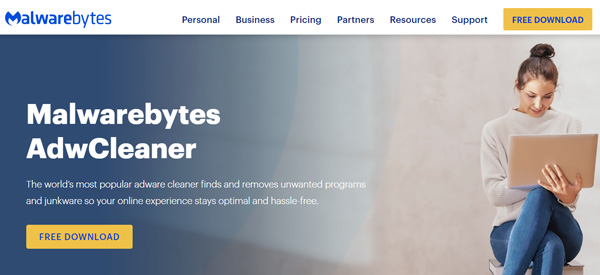 How to use AdwCleaner
After you get AdwCleaner installed on your computer, you can open it and click on the Scan Now button. AdwCleaner will start to check available updates on your computer. When the process is finished, you can available updates in the Scan results. Choose the adware, browser hijackers, potentially unwanted programs, unwanted toolbars, crapware, or junkware you want to remove, and then click on the Clear button. Click here to learn how to remove search baron from Mac.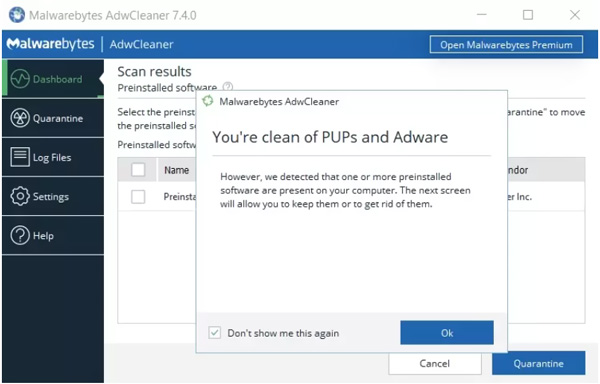 Part 2. Easier Way to Remove Adware, Malware, and Virus from a Mac
With Malwarebytes AdwCleaner, you handily remove adware from a Windows PC. But you can't use it on a Mac. Because it does not offer a Windows app. When you want to prevent or delete adware on a Mac device, you can try the trustworthy Mac Cleaner. It has the capability to remove adware, malware, viruses, and other attacks from your Mac.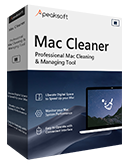 4,000,000+ Downloads
Remove adware, malware, viruses, hijackers, etc. from Mac.
Protect Mac from different threats and secure various data on it.
Delete junk, duplicates, old data, and more to free up Mac space.
Monitor current Mac status and speed up Mac's performance in real-time.
Step 1 Free download, install, and then open this recommended Mac Cleaner. It is designed with 3 key options, Status, Cleaner, and ToolKit. Before you do further actions, you can click Status to check your Mac status like CPU, Memory, and Disk.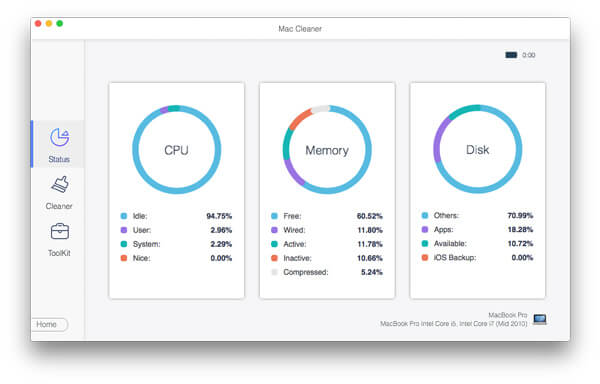 Step 2 When you want to get more available storage on your Mac, you can use its Cleaner feature. It lists 8 main data categories for you to easily locate and delete useless files.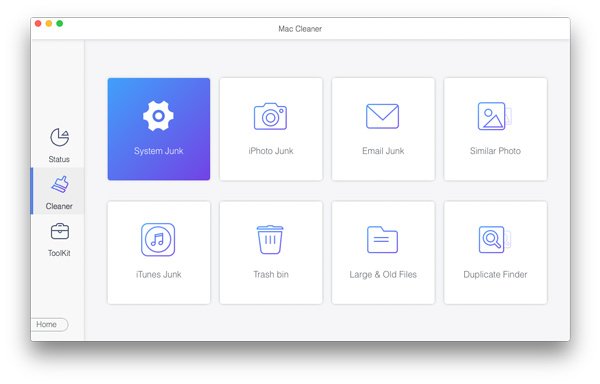 Step 3 You can find more useful tools in Toolkit. You can use them one by one to protect your data, manage files, or optimize your Mac.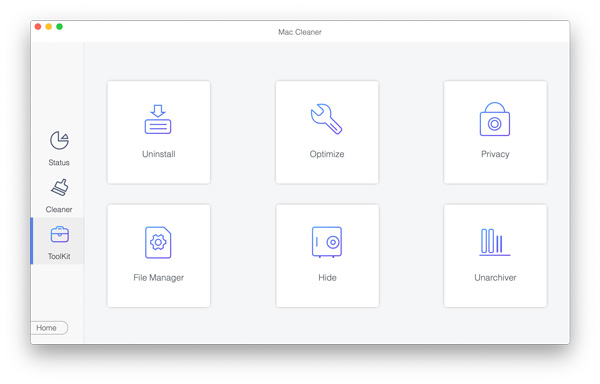 Mac Cleaner will prompt you to remove adware when it detects one. You can follow its instructions to easily protect your Mac from adware, virus, malware, and others.
Part 3. FAQs of AdwCleaner and Adware Removal on Mac
Question 1. What is adware?
Adware is one kind of sophisticated malware that will automatically display or download advertising material when you are online. Generally, it can take control of your web browser and display some popups. You may mistakenly install adware on your device while downloading utilities. Adware can access your web browser settings and your personal data without your permission or notice. It is challenging to detect and delete.
Question 2. Is Malwarebytes AdwCleaner safe?
Relatively speaking, you can safely use AdwCleaner on your computer to remove adware. But you should make sure that you have installed it from its official site. Do not download AdwCleaner from other sites.
Question 3. Where to turn on Firewall on a Mac?
You don't need to manually turn on Firewall on a Mac. Mac's Firewall is enabled to protect your Mac from different threats by default. If you want to check the Firewall settings on a Mac, or you ever turn it off and want to enable it, you can click on the Apple menu in the upper-left corner, select the System Preferences option, and then go to the Security & Privacy. Here you can find the Firewall tab. Click on it and you are allowed to turn on or turn off Mac Firewall.
Conclusion
This post gives you a review of Malwarebytes AdwCleaner. When you need to restore your computer to its normal condition and prevent further attacks, you can try using AdwCleaner. As a Mac user, to easily remove adware, malware, or virus, you can select the recommended Mac Cleaner.