According to a recent survey, the majority of households have a computer. It means that hundreds of thousands of bytes are channeled through these devices. Most respondents just focus on cleaning their browsing history to free up space partly because they do not have a clue about what optimizer tool is the best for their device. This article will review one of the popular optimizing software on market, Avast Cleanup. So that customers can make the best decision.

Avast Cleanup Review
Part 1: Description and Review of Avast Cleanup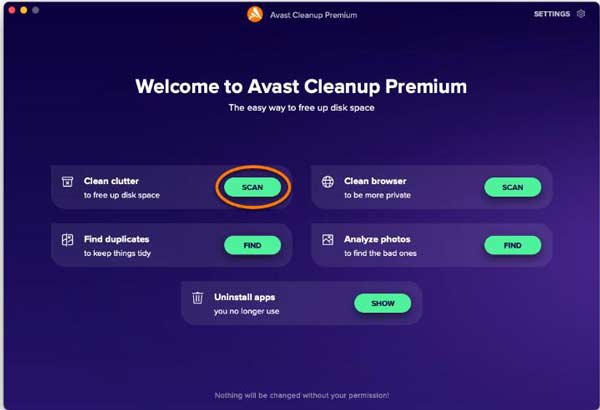 Avast Cleanup is a system optimization tool to free up space and keep your computer running fast. Plus, it includes some bonus tools to help you solve simple software issues. Before reviewing, let's see what Avast Cleanup can do.
Key Features of Avast Cleanup
1. Clean disk and remove old files, trash bin, and more.
2. Remove registry entries and improve performance.
3. Clean browsers and delete useless plugins, cookies, etc.
4. Include a sleep mode to put apps to sleep and speed up computers.
5. Delete obsolete shortcuts from your desktop.
6. Get rid of bloatware, toolbars, and ads.
7. Make a schedule to clean up the computer automatically.
8. Update outdated apps and drivers.
Brief Review of Avast Cleanup
PROS

Avast Cleanup equips an intuitive interface and is easy to navigate.
It can speed up your computer effectively.
It also does basic troubleshooting for simple problems.
The control of power usage helps you optimize the experience.
It is compatible with Mac, Windows, and Android.
CONS

It is expensive.
There are too many notifications.
It tends to malfunction when used on old devices.
The reputation of the developer is not very good.
Is Avast Cleanup Free?
Avast Cleanup is not free to use. The normal price is $59.99 per year for one device and $69.99 per year for up to 10 devices. Users can sign up with personal information to get the 30-day free trial to test the basic features before opening the wallet.
How to Use Avast Cleanup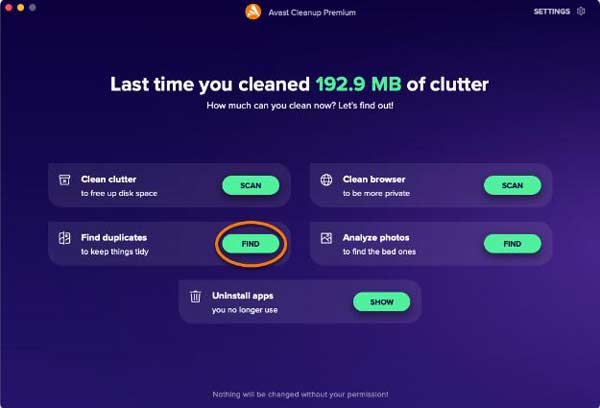 As mentioned previously, you can download Avast Cleanup for free from the official website and install it on your computer. It is compatible with Windows 11/10/8/7 and Mac OS X. The program requires 1GB free space and 1GB RAM. Plus, the screen resolution must be no less than 1024 x 768 pixels.
When opening the program for the first time, you will be asked to sign up with your name, email address, and other information. If you want to get the premium version, the payment process is straightforward.
After downloading and installing it, you can begin using it immediately. All the features are accessible in the dashboard including Clean clutter, Clean browser, Find duplicates, Analyze photos, and Uninstall apps. You can click the Scan or Find button on each feature to clean up your computer quickly.
Part 2: Top 3 Alternatives to Avast Cleanup
Top 1: Apeaksoft Mac Cleaner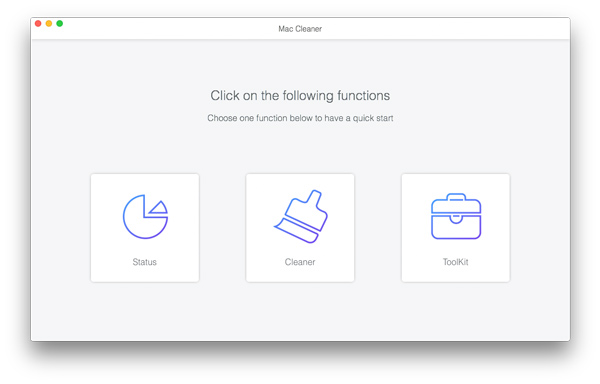 In the last few years, Avast, the developer of Avast Cleanup, sells users' data to third parties. Users have noticed that they could not disable Avast software. Apeaksoft Mac Cleaner, on the other hand, is one of the best alternatives to Avast Cleanup and safer to use.
PROS

Integrate a user-friend interface.
Enable users to monitor the status of Mac easily.
Clean up caches, junk, old files, and duplicates with one click.
Remove malware and useless apps quickly.
Keep your browsers and internet behaviors safe.
Include a lot of bonus features.
CONS

It is not freeware, but the price is affordable.
Top 2: AVG TuneUp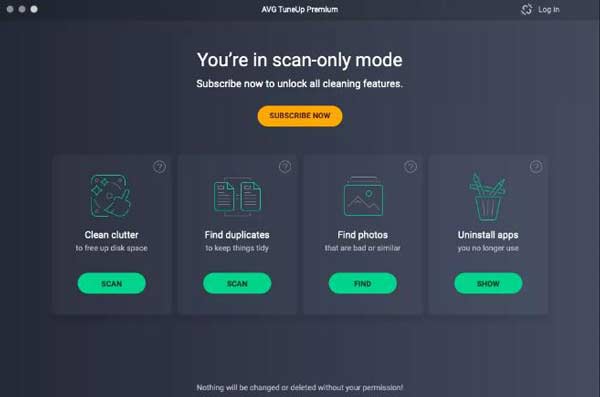 AVG TuneUp is another system optimizer for making your computer clean and safe. It could search for junk files, downloads, app leftovers, and duplicate photos on your hard disk, and remove them. AVG TuneUp was developed by AVG but was acquired by Avast in 2016. The costs start at $69.99 per year per license.
PROS

Support for Mac cleanup automatically.
Scan and find junk files quickly.
Speed up the boot time significantly.
Offer a 30-day free trial.
CONS

The subscription-based plans are expensive.
The alternative to Avast Cleanup shows promotions frequently.
Top 3: CCleaner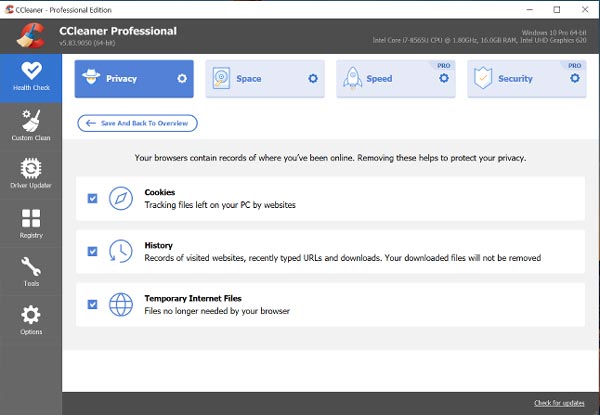 CCleaner is another alternative to Avast Cleanup that is worth downloading. At first, it is a cleaner tool for PCs. Now, the program is available to Mac too. It was designed as freeware with the Pro versions. With the application, you can clean up gigabytes of caches, history, and large files quickly.
PROS

Speed up the startup process efficiently.
Include impressive customization tools.
Let you control your storage.
Available in 55 languages.
CONS

It lacks some features, like the dark mode.
The browser support is limited to Firefox, Safari, and Chrome.
Part 3. FAQs of AppCleaner for Mac and App Removal
Is Avast Cleanup trustworthy?
Avast Cleanup is trustworthy to download, install, and use. However, does this optimizer work properly is another question. Moreover, the developer has a bad reputation for cyber security and sells users' data.
Is Avast still good in 2022?
With over 400 million monthly active users in 2022, Avast is synonymous with online protection all across the world. Despite the majority of the people using Avast free antivirus applications, the premium plans are even better.
Why I cannot disable Avast Cleanup?
There is no way to disable Avast Cleanup temporarily. If you do not like the software, you have to uninstall it from your machine and delete all associated files and folders. The process is not very simple for beginners.
Conclusion
This article discussed what is Avast Cleanup, whether it is worth downloading, how to use it, and more information about this application. Before you subscribe to a plan, you'd better read the review carefully, which is based on our lab testing and users' experience. Moreover, we also recommended the best alternatives, such as Apeaksoft Mac Cleaner. If you have other problems with this application or better recommendations, please feel free to leave a message below this post.