AVG TuneUp advertises itself as an advanced performance optimizer for computers. It is able to make your machine respond faster and keep routine maintenance simpler. Coming with basic features and advanced tools, this program is available to both beginners and experienced users. However, it is not the perfect software and has downsides similar to other utilities. This post will show you an honest review of AVG TuneUp based on our lab testing and users' experience.

AVG Tuneup Review
Part 1: Brief Review of AVG TuneUp
AVG TuneUp was developed by AVG Technologies, a giant in the cybersecurity software industry. In 2016, it was acquired by Avast. Now, you can download AVG TuneUp from the official website and try the free trial for 30 days. The price starts at $69.99 per year per license.
Main Features of AVG TuneUp
1. Clean up the hard disk and speed it up.
2. Optimize startup to make boot faster.
3. Improve sleep mode and monitor the performance.
4. Integrate a deep cleaner to free up space.
5. Include a Browser Cleaner to remove useless files.
6. Make schedule cleaning regularly.
7. Scan and restore recently deleted files.
8. Update software automatically.
Honest Review of AVG TuneUp
PROS

One license of AVG TuneUp is available to up to 10 devices.
It can improve the boot speed efficiently.
The program can automatically clean and maintain your machine.
The intuitive interface enables users to navigate easily.
It supports one-click system repair.
CONS

AVG TuneUp is a bit pricy and lacks the plan of unlimited license.
The results do not always match the hype.
It is not compatible with the latest systems, like Windows 11.
There are complaints on AVG TuneUp, such as the intrusive pop-ups.
Part 2: How to Use and AVG TuneUp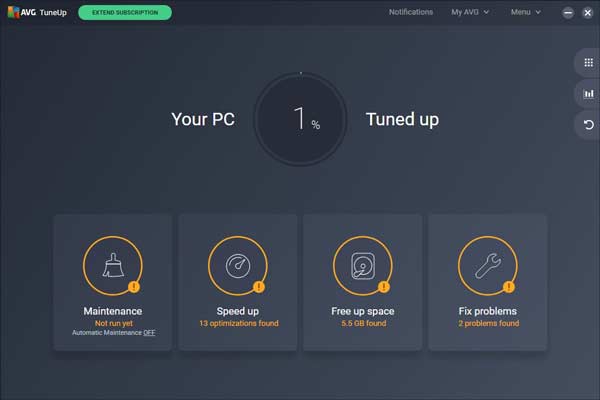 AVG TuneUp does not offer a free version, but you can download the free trial. As long as you launch the program, you will see four main parts, Maintenance, Speed up, Free up space, and Fix problems.
The Maintenance feature searches for broken registry items, broken shortcuts, system junks, browser caches, and more on your hard disk. Then you can select the unwanted items, and click the FIX & CLEAN button to remove them.
If you choose the Speed up tool, AVG TuneUp will scan the background and startup programs that slow down your machine.
The Free up space feature can find the cache files, log files, history, temp files, and so on. So that you can delete them by hitting the Clean button.
The Fix problems feature shows the outdated software on your computer. Then you can update them to the latest versions.
How to Disable AVG TuneUp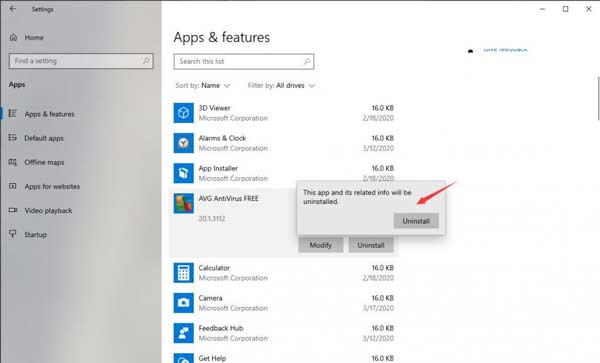 As mentioned previously, AVG TuneUp is not a perfect application. The common complaints include slowing down a computer, showing intrusive pop-ups, breaking a computer, and more.
To uninstall it on Windows 10, go to the Start menu, select Apps and Features, click AVG TuneUp, and select Uninstall. When prompted, click Yes on the User Account Control dialog. Wait for the AVG TuneUp setup to appear, click Uninstall, and confirm it.
If you want to disable AVG TuneUp on Mac, you have to install AVG Uninstaller on your machine, start it and follow the onscreen instructions to complete it.
Part 3: Best Alternative to AVG TuneUp
AVG TuneUp has some downsides. So, it makes sense that many people look for an alternative solution. From this point, we recommend Apeaksoft Mac Cleaner. It includes more features but is easier to use than AVG TuneUp.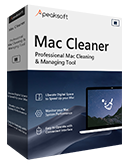 4,000,000+ Downloads
Check the status of your Mac, disk, and storage.
Free up space by removing junk files, caches, duplicates, etc.
Uninstall useless apps and malware.
Keep your privacy and internet footprints safe.
How to Use the AVG TuneUp Alternative
Step 1Monitor Mac status
Run the best alternative to AVG TuneUp after downloading to your Mac. Then you will see three buttons in the main interface. Firstly, click the Status button, and you will get the information about your CPU, memory, and disk.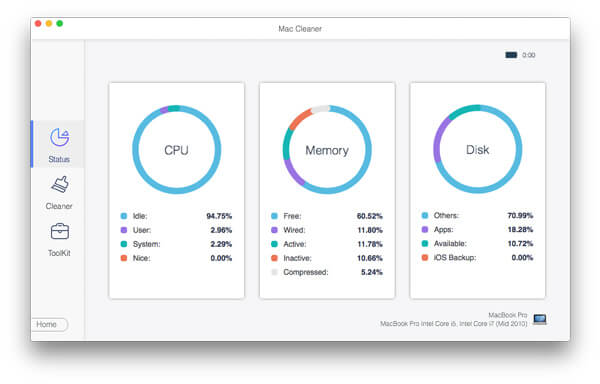 Step 2Free up space
If your Mac slows down, go to the Cleaner tab and choose an item that you want to delete, such as System Junk. Click the Scan button to begin searching for junk files and caches on your hard drive. When it is done, hit the View button, select the unwanted items, and click on the Clean button. Here you can also find and clean the large and old files, duplicate files, similar photos, and more.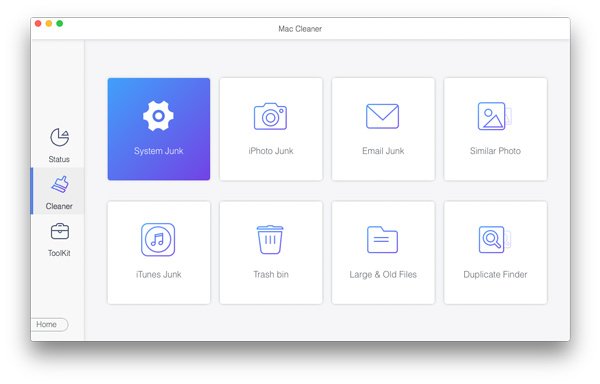 Step 3Remove malware
To protect your documents and Mac, you'd better scan and remove malware. Head to the Toolkit tab, and choose the Uninstall tool. Press the Scan button to scan the apps and malware on your hard disk. Then hit the View button, and browse the apps in the list. Once you find any one unfamiliar, select it and check all files on the right pane. Hit the Clean button, and confirm it if prompted.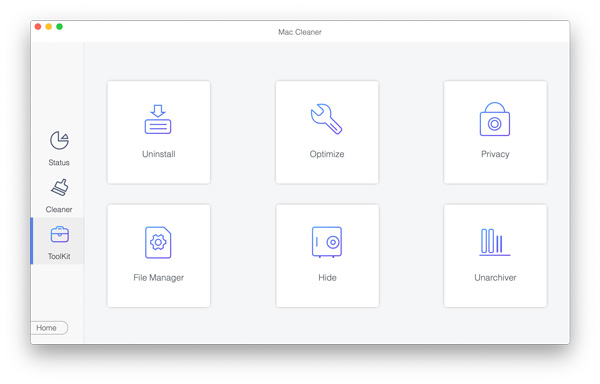 Further Reading
Uninstall Adobe Creative Cloud on Your Mac
Part 4: FAQs about AVG TuneUp Review
Is AVG TuneUp worth paying for?
It is worth a purchase if you want a simple way to improve the performance of your computer.
Why does AVG TuneUp slow my computer?
Generally speaking, performance is determined by many factors. If the issue persists, disable AVG self-protection and check the CPU usage.
Is AVG TuneUp an antivirus?
No, AVG TuneUp is an optimizer for PCs and Mac. It does not actively protect your machine against viruses, malware, or adware.
Conclusion
Although AVG TuneUp is a great tool to improve the performance of your computer, you'd better think about it before opening your wallet. Our review provided you the solid evidence for making the best decision as well as the best alternative solution, Apeaksoft Mac Cleaner. If you have more questions about this topic, please feel free to leave a message below this post and we will reply to it as soon as possible./p>