As a utility app, CCleaner is primarily used to optimize computer performance, erase cookies data, cache, browsing history, system junk, and more. It has been one of the best system cleaner software since it was launched in 2004. Now, the developer of CCleaner has been acquired in 2017 and has ever since been criticized for several reasons. This article will review the system cleaner software and identify the top 5 best alternatives to CCleaner.

CCleaner Alternatives
Part 1: Brief Review of CCleaner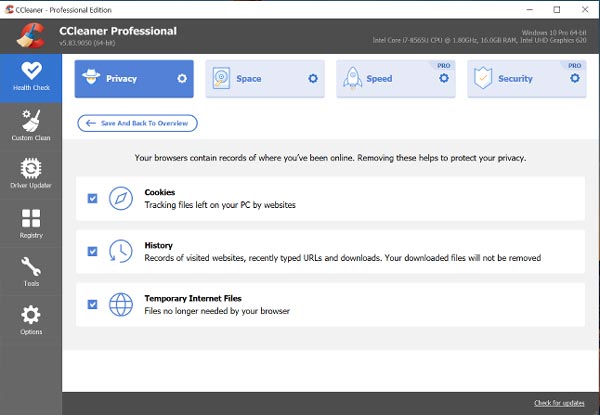 As its name indicated, CCleaner is still one of the PC cleaner applications offering excellent value for money and performance. As a long-standing program, many people have tried CCleaner. There is a free version limited to standard privacy protection and cleaning. The professional edition, which costs at least $24.95, unlocks a range of additional features, like making schedules to clean and monitor your machine.
Pros

Intuitive to install CCleaner to PC.
Equip a user-friendly operation panel.
Release updates regularly.
Keep essential information, like login.
Let you decide the scanning range.
Affordable and easy to use.
Offer a variety of useful tools.
Protect privacy and sensitive information.
Cons

There is bundled software when installing.
It requires a license.
Some settings are risky for beginners.
The uninstallation is not straightforward.
Part 2: Top 5 CCleaner Alternatives
Top 1: Apeaksoft Mac Cleaner
There are a lot of alternatives to CCleaner for PCs, but Mac users cannot use most of them. Apeaksoft Mac Cleaner, on the other hand, is a CCleaner alternative for Mac. It helps you to manage, clean up, and improve your MacBook quickly.
Pros

Scan system junk, cache, useless apps, etc.
Clean up Mac without technical skills.
Lightweight and do not take a lot of space.
Hide private files to protect privacy.
Available in multiple languages.
Include a wide range of bonus tools.
Cons

It is not freeware but provides a free trial.
How to Clean Mac with the CCleaner Alternative
Step 1Monitor Mac
Launch the best CCleaner alternative for Mac once you install it on your disk. It is available to macOS 11, 10.15, 10.14, 10.13, 10.12, 10.11, etc. Next, you will get the home interface. You can check your system status with the Status option.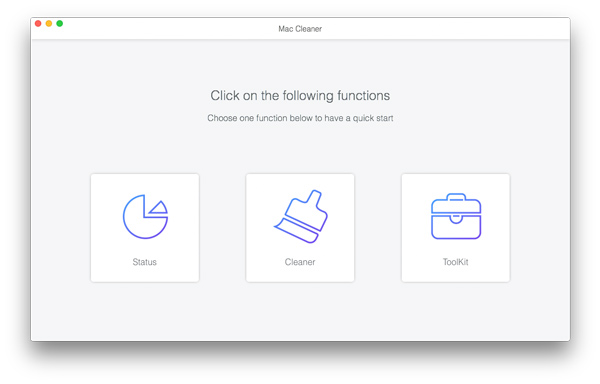 Step 2Scan Mac
If you want to clean up your disk, select the Cleaner instead. Next, choose the data type that you want to manage, such as System Junk. Click the Scan button to begin looking for all junk files.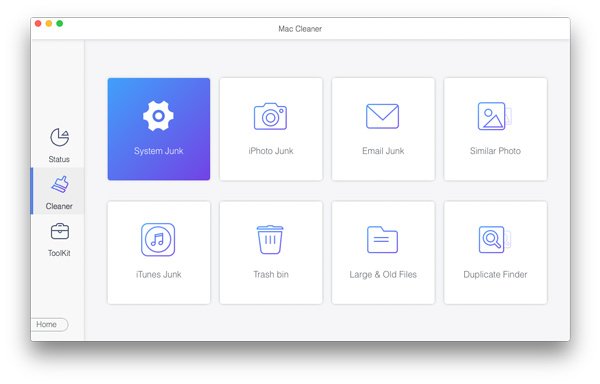 Step 3Clean up Mac
When scanning is done, click the View button to display all data. You can preview them and check unwanted files. Finally, click on the Clean button at the bottom right corner to clean up your Mac.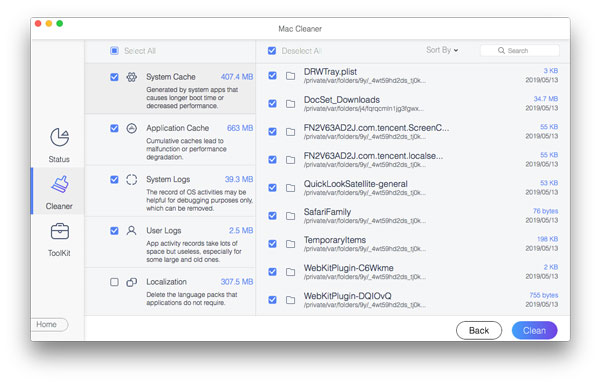 Don't miss:
Top 2: Avast Cleanup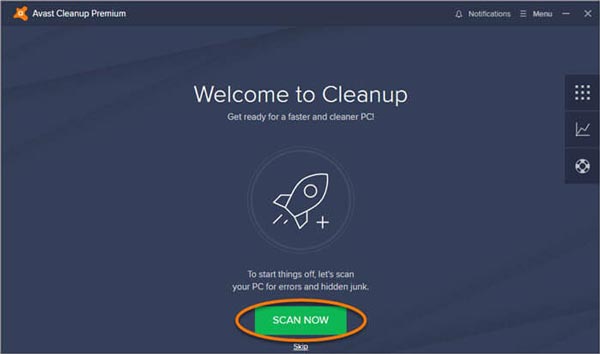 Avast Cleanup is one of the best CCleaner alternatives for Windows users to boost their system performance and free up space. It also helps you manage applications on your PCs, like automatic updating apps, disk defrag, and removing bloatware.
Pros

Clean up registry and malware.
Provide a 30-day trial with full features.
Scan your hard disk deeply.
Enable you to control power usage.
Cons

It sends too many notifications when running.
Some users reported malfunctions on older PCs.
Top 3: PrivaZer
If you are looking for a free way to remove unwanted files and protect your privacy, PrivaZer is the proper option. With it, you can clean up junk files, cache data, the remains of deleted apps, and more. Moreover, it can help you manage your USB, SD card, and storage devices.
Pros

Free of charge.
Clean up useless files easily.
Visualize delete files and information.
Completely get rid of unwanted apps.
Cons

This CCleaner alternative does not provide advanced management.
Top 4: Bleachbit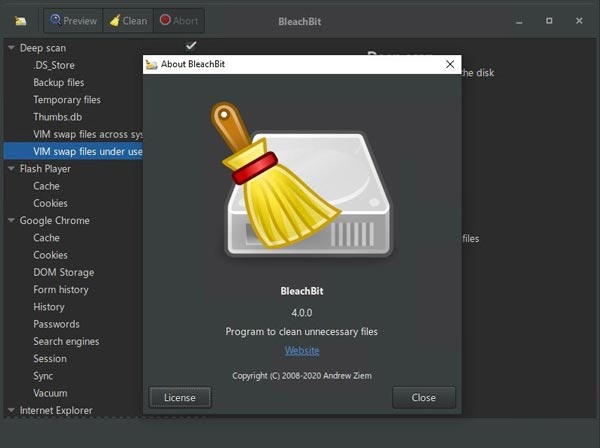 Bleachbit is an open-source alternative to CCleaner. Therefore, it opens a free door to everyone who wants to free up space on Windows and Linux. Of course, you can donate to support the developer if you believe the software is great.
Pros

Clean up files without installing.
Available in 64 languages.
Delete private files by overwriting.
Equip an intuitive interface.
Cons

Some features still need improving.
The update is too frequent.
Top 5: Iolo System Mechanic Ultimate Defense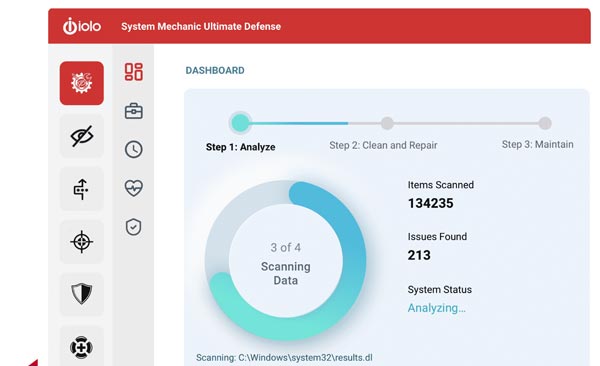 Iolo System Mechanic Ultimate Defense is a high-end alternative to CCleaner. The price is around $65, but the one-stop solution helps you to manage and boost computer performance efficiently.
Pros

Combine over 50 apps.
Optimize the system and protect the hard disk.
Recover deleted files.
Detect and clean up virus and junk files.
Cons

It is quite expensive.
The support team is poor.
Part 3: FAQs about CCleaner Alternative
Is CCleaner trustworthy?
CCleaner is a disk cleanup tool used to clean temporary junk files. If this question was asked before the end of 2017, the answer is definitely yes. However, the answer is determined by your situation now.
Is CCleaner safe to use?
According to our research, it is safe if you download the installer from the official website. We suggest you get the software here. If you download it from other places, chances are that the installer file contains viruses and malware.
Does Windows 10 require CCleaner?
The good news is that you do not need CCleaner on Windows 10. Microsoft has introduced most of its functionalities into the operating system, such as cleaning up space, uninstalling apps, and more.
Conclusion
This article has reviewed CCleaner and the top 5 best alternative software. You can pick the appropriate tool according to your condition and our review. Apeaksoft Mac Cleaner, for example, is a flexible option for Mac users. The intuitive interface allows beginners to find what they want quickly. The custom options and a large number of tools help you manage your machine easily. If you have other questions, please leave a message below this post.