-"I've just got my new Mac after updating the OS on it. I used migration assistant to move my content across from my time machine backup. However, it recreated my 'old' user account from my previous Mac. So can anybody show me how to delete admin user on Mac?"
-"My Mac won't let me delete user account. What should I do?"

Once you create a user account on your Mac, all your activities are attached to it automatically. Due to these or those reasons, some people want to delete a user on Mac but fail. Thus, you can see many similar questions in forums like "Can't delete admin account on Mac" and more. To help people delete a user on Mac Sierra or Yosemite, this article collects some useful solutions. So just read and follow steps below to regain the access of your Mac profile easily.
Part 1

: How Do You Delete a Standard User on a Mac

If you own an admin user account, then you can delete a standard user or group on Mac without others' permission. Moreover, you can save its home folder before deleting a standard user account on Mac.

Step 1: Authenticate as an administrator

Turn on your Mac computer. Head to "Apple" menu on the top left corner of your screen. Then select "System Preferences…" from its drop-down menu. Click "Users & Groups" (Mac OS X 10.7 and later) or "Accounts" (Mac OS X 10.6 and earlier). When you see the "Lock" icon, click it to unlock this section. As a result, you will be required to enter your administrator name and password.

Step 2: Delete a user on Mac Sierra

Find and highlight your standard user account. Click the "-" button under your user name. Later, you can save the home folder as a disk image. Choose "Save the home folder in a disk image" to save the contained files and settings. In addition, you can also click "Don't change the home folder" or "Delete the home folder" according to your need. Finally, click "Delete User" or "OK" to save your change.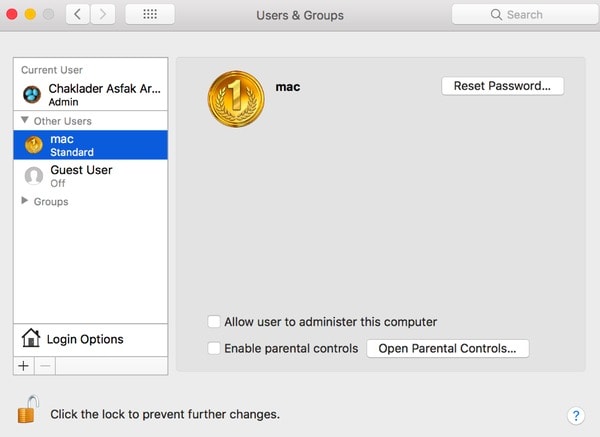 Part 2

: How to Delete Admin User on Mac

Well, the Mac OS X operating system supports several administrators. And you can delete admin account on MacBook Air and other computers. Just make sure there is one available admin user account on Mac at least.

Step 1: Access all Mac user accounts

Sign into an admin user account instead of the one you want to delete. Otherwise, you need to choose "Log Out" and then resign into it. Later, right click "System Preferences" in the dock. Select "Users & Groups" to see all previous user accounts on Mac.

Step 2: Delete admin user on Mac

Find and click the padlock icon on the lower left corner of the window. Then enter the administrator password you are using currently. Select the admin user you want to delete in the left panel, and then click "-" button below. Here are some selections you can get to preserve your account information. Just read and choose the one you need. At last, click "OK" to confirm the administrator user account deletion on Mac.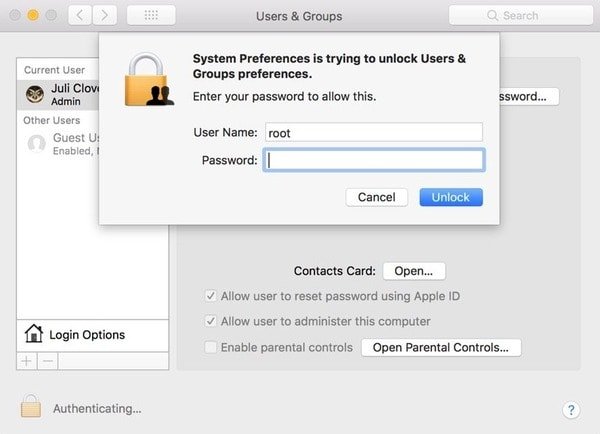 Part 3

: How Do I Wipe My Mac

If you want to delete a user on Mac completely, as well as its attached files, then you can turn to Apeaksoft Mac Cleaner for Help. It is a powerful Mac data management tool, which allows users to clean and manage all Mac data in easy ways. In addition, Mac Cleaner can keep your Mac operating system in a good state all the time.
Delete junk files, unneeded files and other unwanted files to clean Mac up.
Monitor Mac system performance including disk utilization, memory usage, battery status and CPU usage.
Make the files irrecoverable by using its inserted shredder.
Manage extensions and duplicate files freely.
Protect your privacy by deleting Safari/Chrome/Firefox data.
Download for Mac
Steps to Clean Up Your Mac with Irrecoverable Files
Step 1: Launch Mac Cleaner
Free download and install Mac Cleaner software. Then launch this program on your Mac computer. If you want to check the status of your Mac, you can click "Scan" on the lower right corner of the "System Status" page.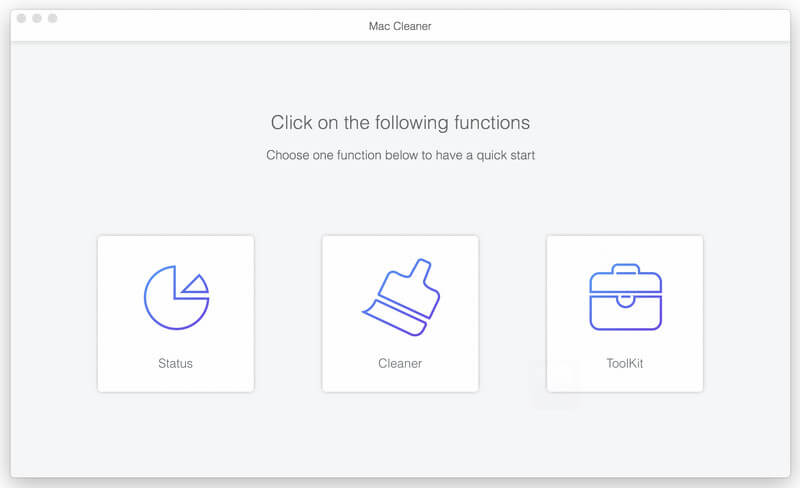 Step 2: Scan your Mac computer
You can see three options under "Cleanup" in the left panel. Choose the certain one to remove your unwanted files. For instance, you can click "Junk Files" and then click "Scan" to see how many junk files exist in your computer.
Step 3: Delete junk files on Mac permanently
Click "Review" at the bottom after the scanning. As a result, you can see all Mac files that are classified into categories. Mark before the item you want to delete. At last, click "Clean" to start to clean up Mac completely.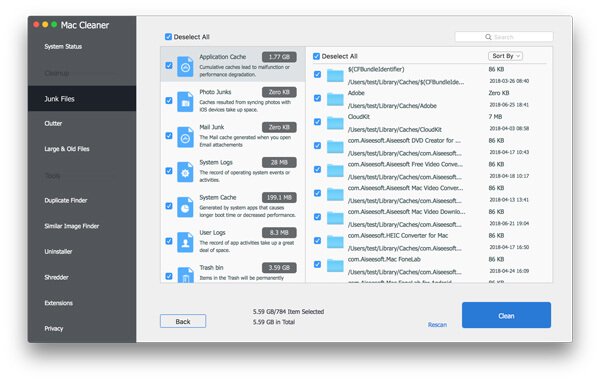 Part 4

: Can't Delete User on Mac

What if you can't delete a user on Mac? Here are some tips you can follow, and these items can also explain why you can't delete Mac user account.
If you want to delete the only administrator account on Mac, you need to create a new admin user account before the process.
If you insist on deleting the only admin user, then you can downgrade your administrator account to a standard one. Just uncheck the small box before "Allow User to Administer This Computer". Later, restart your Mac to continue to delete an admin user account on Mac.
Disable "Fast User Switching" feature before deleting a user on Mac.
Well, hope you enjoy this article and delete a user on Mac easily and quickly. And you can share your experience or any advice about Mac Cleaner in the comments below. If you have no idea how powerful Mac Cleaner is, just free download it to have a try anytime you want.