Mac users may have been familiar with deleting documents on Mac by moving them to trash. Then when there are too many files in the trash bin, you will go ahead and empty the trash bin. But is there any quick way to delete documents and files on Mac immediately so that we can free the Mac storage whenever we want? In this article we will introduce 4 easy methods to delete word documents on Mac as quick as possible.

Delete Documents on Mac
Part 1. Basic Methods to Delete Word Documents on Mac
1. Move to Trash
The most common way to delete a document on Mac is to drag it to trash or right-click on the document to highlight it and select the Move to Trash option. If you want to keep your trash empty all the time and make as more space on Mac as possible, you can directly go ahead to empty the trash by right-clicking on the trash can and select Empty Trash option. Or you can use the keyboard shortcut Command-Shift-Delete to erase all the items in the Trash. In either case, you will receive a message to ask if you are sure to permanently erase the items in the Trash. Just click Empty Trash if you are sure for it.

2. Use Keyboard Shortcut Command
One easy and quick way to permanently delete the documents on Mac immediately is using a keyboard shortcut. When you highlight the document you want to delete, you can use the keyboard shortcut Option-Command-Delete to delete the document from Mac immediately without moving it to the trash can.
3. Delete Documents on Mac with Menu Option
You can also select the word document and click File from the menu bar. Then hold down the Option key on your keyboard, you will find that the options will change slightly. Move to Trash option changes to Delete Immediately. Just click Delete Immediately, then there will be a pop-up message asking whether you confirm to delete the document immediately. Click Delete button if you have made up your mind because there is no way to undo the operation later.

Part 2. Professional Method to Permanently Delete Documents on Mac
If you think it's still not easy enough to delete multiple documents on Mac with the default technique introduced above, you can consider using a professional Mac cleaning tool to remove multiple documents from Mac simultaneously. Apeaksoft Mac Cleaner is such an application that is developed especially for MacOS to remove junk files, clutter, large/old files, shred files, delete duplicate documents to fresh your Mac storage space and monitor your Mac performance. With this Mac cleaning tool, you can delete all documents on Mac safely in one click. Check the easy steps below.
Step 1Free download and install Mac Cleaner on your Mac computer.
Step 2Launch the software and click Cleaner option to choose a module you need. You can choose to System Junk, iPhoto Junk, Email Junk, Similar Photo, iTunes Junk, Trash bin, Large & Old Files, as well as Duplicate Finder.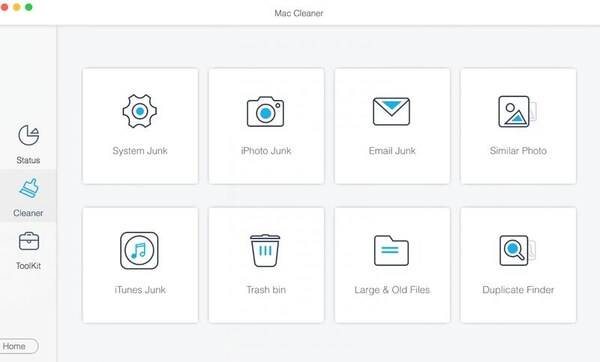 Remove Documents from Trash Bin
If you have moved the documents you want to delete to the trash bin, you just need to select the Trash Bin option to scan all the files in your trash bin and empty it with one click.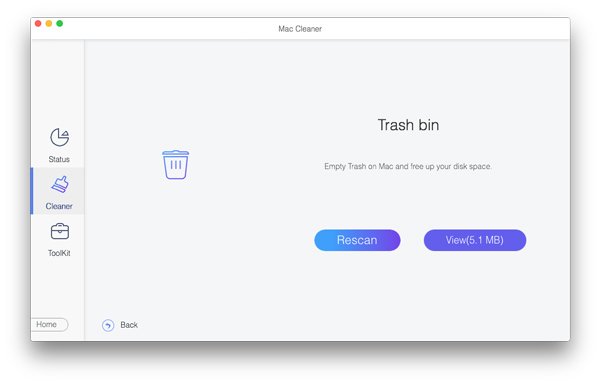 Clean Old Documents on Mac
If the word documents you want to delete from Mac are old than 30 days or more, you can also choose the Large & Old Files option to scan all the old documents on Mac, after the scan is finished, click View to preview all the old files on Mac. There are filters like > 30 Days and > I Year for you to choose from, you can preview the scanning results in different filters, then choose the ones you want to delete and click the Clean button to delete them from your computer.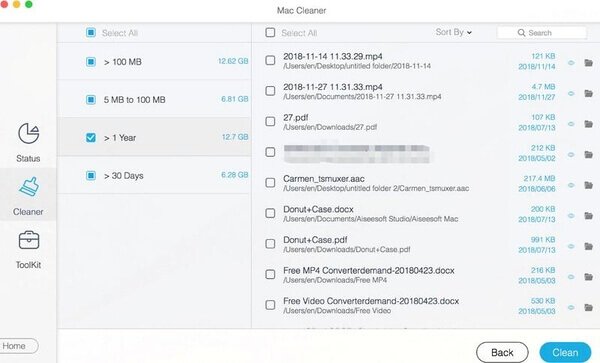 Delete Duplicate Documents on Mac
This Mac Cleaner can also help you find out duplicate documents on Mac quickly. Just choose the Duplicate Finder option, it will find all the duplicate files for you within seconds and list them in categories. To delete the duplicate documents, you just need to check the Documents option. You are able to preview the scanning result and selectively remove duplicate documents with this duplicate file finder for Mac.
Wait for a while and you can selectively delete all the documents on Mac as you like easily, without bothering yourself to look for the documents from different locations in your Mac and then delete them manually.
Shred Unwanted Documents to Protect Privacy
If you want to delete the word documents on your Mac permanently without any recovery possibility, there is a feature definitely suitable for you. Go to the Toolkit option and select File Manager, this feature enables you to view the document details, count the words number in the document, and completely crush the document if you don't want it any more.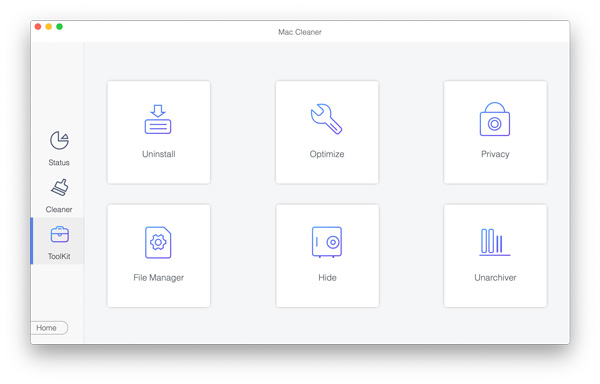 The shredder will delete the document from your Mac permanently and make it irrecoverable so that there is no way to restore it. If you cares much about your privacy, you'd better delete the unwanted documents from here. Just add the document you want to shred from its location or drag it to the interface directly, then click the Shred Files button and confirm your intention. The whole process will be finished within seconds.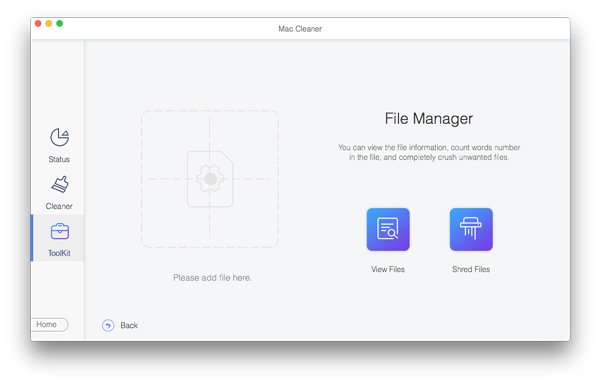 You can also check what else Mac Cleaner can do for you.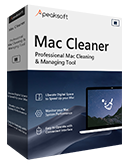 4,000,000+ Downloads
Scan and delete all worthless cache data/logs quickly to regain more Mac space.
Eliminate unneeded email attachments, iTunes backup and unnecessary app localization.
Shredder makes the deleted documents, files, images etc. irrecoverable and you cannot restore it. So you do not need to worry about privacy leakage with this Mac cleaning tool.
It can also work as a Mac uninstaller to help you uninstall unwanted apps and delete associated files to keep your Mac smooth and safe.
Monitor your Mac performance in multiple aspects, such as disk utilization, battery status, memory performance as well as CPU usage.
Conclusion
Deleting documents on with with basic technique is easy and quick enough in your daily Mac use, but it's also easy to recover the deleted files with professional data recovery tools. So it'd be better that you only use the three kinds of basic methods to delete the saved documents on your Mac if the files are not important and you don't care about their privacy and security. If you don't want your deleted documents to be recovered by others, or you want to take much care of your Mac performance, it's necessary to use Mac Cleaner to delete the documents and other unwanted files, apps etc. on Mac permanently and monitor your Mac performance from time to time.