This guide will talk about how to delete search and browsing history on Mac. It is a danger to keep so much history on your computer. Firstly, everyone can get what you have searched or browsed once they are using your computer. Moreover, history may interrupt your activities on the internet. Obviously, the best solution is to remove all of them from your machine. So that you can protect your privacy and improve performance.

How to Delete History on Mac
Part 1: How to Delete History on Mac Manually
According to our research, the most popular web browsers among Mac users are Safari, Google Chrome, and Firefox. Therefore, we explain how to delete history on Mac respectively below.
Way 1: How to Delete Safari Search History on Mac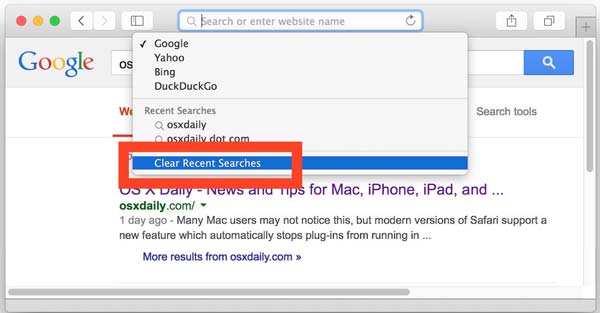 Step 1Open your Safari app from the Applications folder or Dock bar.
Step 2Click the address bar and you will get the search history list.
Step 3Hit the Clear Recent Searches on the list. Then reopen Safari, click the address bar, and you will find Safari search history is deleted on Mac.
Note: If you do not like Safari to remember your search history, you can switch to the private mode. When visiting a site, go to the File menu in Safari, and choose New Private Window. Now, the browser won't remember your search or browsing history.
Way 2: How to Delete Safari Browsing History on Mac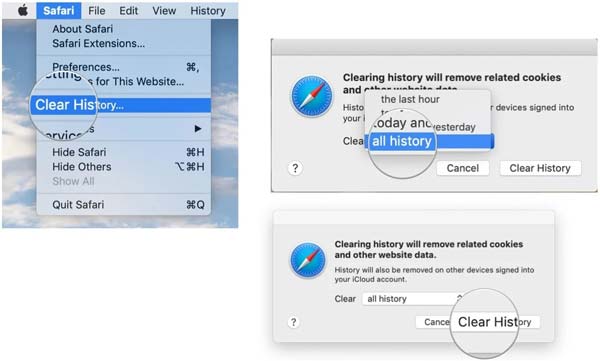 Step 1To delete browsing history on Mac Safari, go to the History menu on the top ribbon, and choose Clear History. Or select Clear History in the Safari menu.
Step 2Pull down the Clear option and select all history or a proper period. Click the Clear History button to confirm it.
Note: If you attempt to delete specific history items, open the Safari menu, select Preferences, go to the Privacy tab, and choose Manage Website Data. Here you can select the unwanted items, and click the Remove button.
Way 3: How to Delete History on Mac Chrome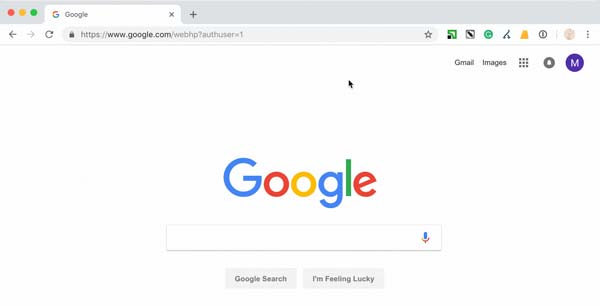 Step 1Fire up your browser if you hope to delete history on Mac Chrome.
Step 2Copy and paste chrome://settings into the address bar, and press the Enter key on your keyboard.
Step 3Click the Clear browsing data button at the left sidebar and you will be presented with a popup dialog.
Step 4Go to the Advanced tab, check the boxes next to Browsing history and other unwanted items. Click the Clear data button at the bottom.
Way 4: How to Delete History on Mac Firefox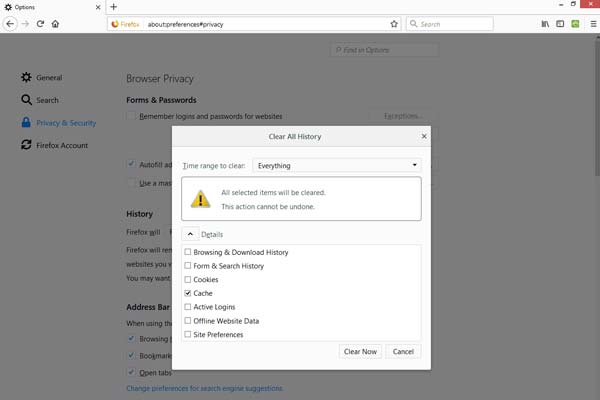 Step 1Run the Firefox app when you need to delete history on Mac Firefox, click the Menu button with a three-line icon at the top right corner.
Step 2Select History, and choose Clear Recent History.
Step 3Set a proper period in the Time range to clear box. Check the boxes next to Browsing & Download History and Form & Search History.
Step 4Hit the Clear Now button.
Part 2: Best Way to Permanently Delete Safari History on Mac
For beginners and average people, Apeaksoft Mac Cleaner is the easiest way to delete history on Mac no matter you are using Safari, Chrome, Firefox, or other browsers. More importantly, it is very easy to use.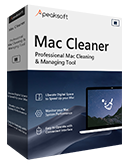 4,000,000+ Downloads
Delete all history on Mac with a single click.
Remove search, browsing, and download history.
Available to almost all web browsers including Safari.
Support a wide range of Mac computers and laptops.
How to Delete History on Mac in Batch
Step 1
Install history remover
Launch the best Mac history remover after you install it on your disk. Click the Toolkit button in the home interface, and then choose the Privacy. That will take you to a new window.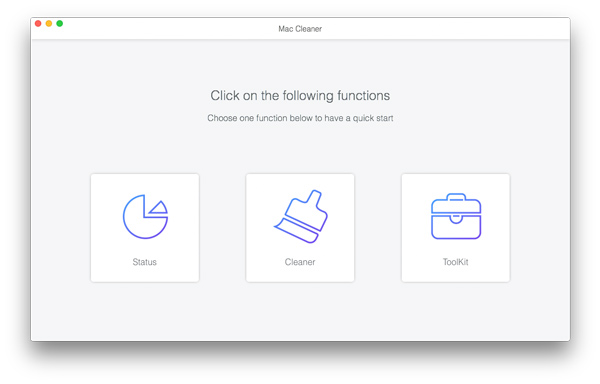 Step 2
Scan history on Mac
Hit the Scan button to begin looking for history on your Mac. Wait for the process to finish, and click the View button to display all of them. Select a browser in the middle panel, such as Firefox, and you will be presented with the history items on the right side.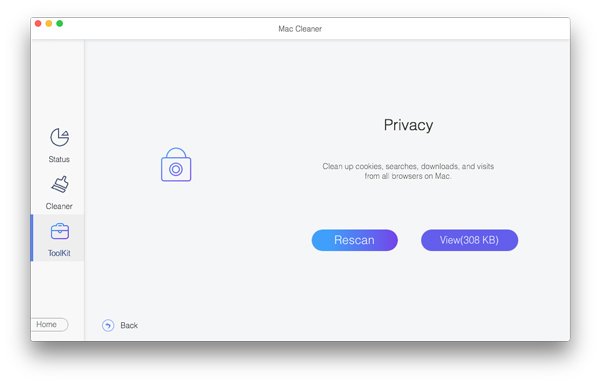 Step 3
Delete history on Mac
Tick the checkbox next to each item that you want to delete, such as Auto Fill History, Downloads History, Login History, Search History, or Visit History. Finally, click on the Clean button to begin deleting history on Mac immediately. When it is done, close the app, and you will find your browser clean and clear./p>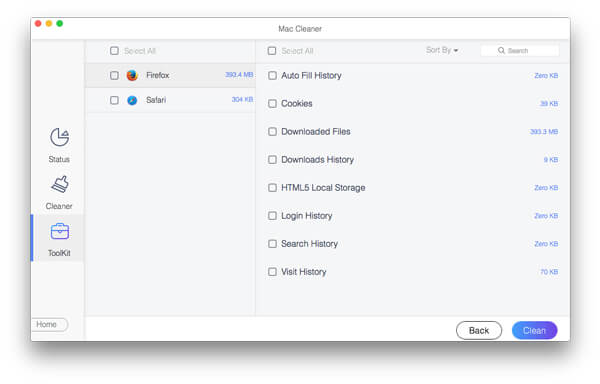 Further Reading:
How to Delete Duplicate Photos on Mac
Part 3: FAQs about Deleting Safari History on Mac
Why cannot I delete history on my Mac?
Some people reported that the Clear button turns gray and nothing happens after clicking. According to our research, you cannot delete history on one Apple device if you have Safari turned on in iCloud preferences. It means that your history is stored in iCloud but not hard drive. Therefore, you cannot delete it.
Should I clear history on Mac?
The answer is determined by your situation. If you want to quickly access the websites that you have visited, the history is convenient. To improve your browser's performance or remove unwanted history, you can follow our guide above to clear Mac history quickly.
Does clearing history delete everything on Mac?
No. You can delete all browsing history and search history on Mac or specific items. Even if you delete all history, the cookies, cache data, or bookmarks won't be interrupted. However, the Favorites bar will become empty.
Conclusion
Now, you should understand how to delete search and/or browsing history on Mac including Safari, Google Chrome, and Firefox. No matter you want to protect your privacy or sell your MacBook, it is a good idea to remove history and activities. We shared the concrete guide for each browser. Apeaksoft Mac Cleaner, on the other hand, is the easiest way to get rid of history on Mac without any technical skills. If you have other questions about this topic, please feel free to leave your message below this post and we will reply with it as soon as possible.