This post tells useful methods to help you remove Cisco Webex from Mac. When you no longer need the Webex Meetings software, you can use them to completely uninstall Cisco Webex on your Mac device.

How to Remove Cisco Webex from Mac
Part 1. How to Manually Remove Cisco Webex from a Mac
Cisco Webex is an all-in-one application for video conferencing, online meetings, screen sharing, and webinars. You can easily create or join Webex meetings on different devices like Mac, Windows PC, iPhone, iPad, or Android phone. For various reasons, when you want to remove Cisco Webex from your Mac, you can follow the steps below to do that.
Step 1You should quit all the related processes before you uninstall Cisco Webex on a Mac.
You can open Finder from Mac Dock, click the Go menu, and then choose Utilities from its drop-down. When you enter the Utilities window, you can locate Activity Monitor and open it.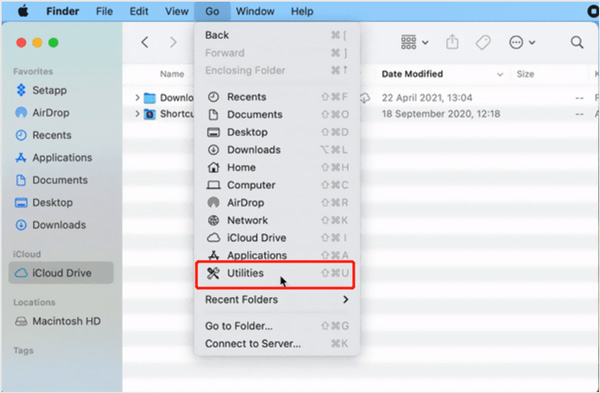 Step 2Now you need to find all Cisco Webex associated processes and quit them. For some stubborn process, you can click to highlight it, and then use Force Quit to quit it.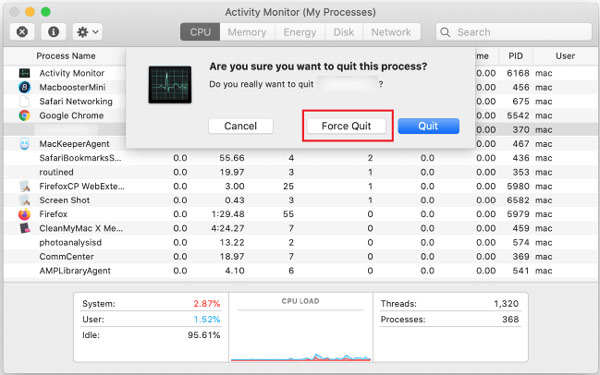 Step 3 Open Finder on your Mac and then go to the Applications folder. Find Cisco Webex and drag it to Trash. Also, you can right-click on the Webex icon and choose the Move to Trash option. After that, you need to empty Trash to remove Cisco Webex from your Mac.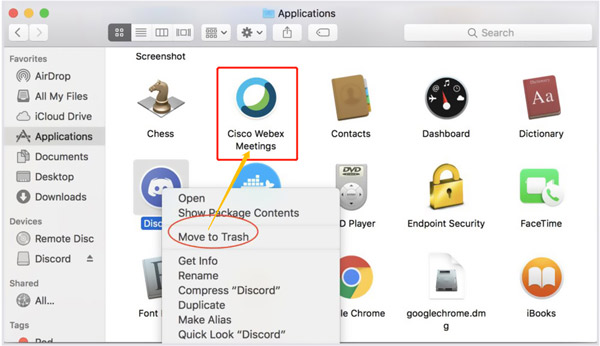 Step 4 If you want to completely uninstall Cisco Webex on a Mac and delete all its leftovers, you should open Finder, choose the top Go menu, and then select Go to Folder. You can go to the /Library/Application Support folder, Internet-Plugins folder, Preferences folder, Saved Application State folder, and other folders to manually remove Webex files and folders from your Mac.
You can also choose to download the Mac Cisco-Webex Uninstaller to easily delete Webex leftovers. Don't forget to empty trash after you delete all Webex files and folders.
Part 2. Easier Way to Completely Uninstall Cisco Webex on Mac
If you prefer a more effective way to remove Cisco Webex from a Mac, you can rely on the all-featured Mac Cleaner. It has a specific application uninstaller for you to quickly delete Webex and all related data.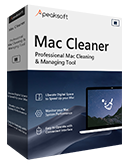 4,000,000+ Downloads
Uninstall Cisco Webex on Mac and remove all application leftovers.
Delete junk files, duplicate files, large and old files, and other useless data.
Manage all types of data on your Mac and free up Mac storage space.
Monitor Mac status, protect Mac, secure data, and optimize performance.
Step 1 Free download, install, and open this Cisco Webex uninstaller on your Mac. Before you delete the Webex application, you can check the current status of your Mac first. You can simply click on the Status to view your Mac CPU, GPU, and memory.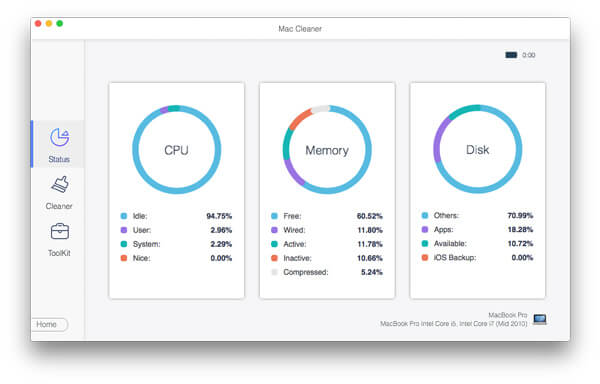 Step 2Go to Toolkit and choose the Uninstall tool. You can use it to scan all installed applications on your Mac, and then remove Cisco Webex from Mac. You can also access other useful tools in Toolkit, such as Optimize, Hide, File Manager, Privacy, and more.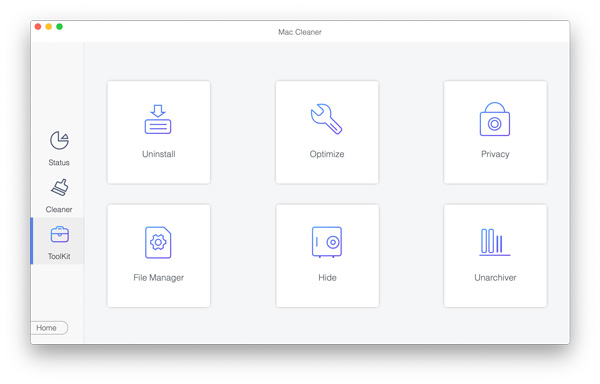 Step 3As mentioned above, it also carries powerful data cleaning features for you to get more Mac space. You can use its Cleaner feature and then select the related data type to clear unwanted files. You also can use this software to uninstall Parallels on Mac computers.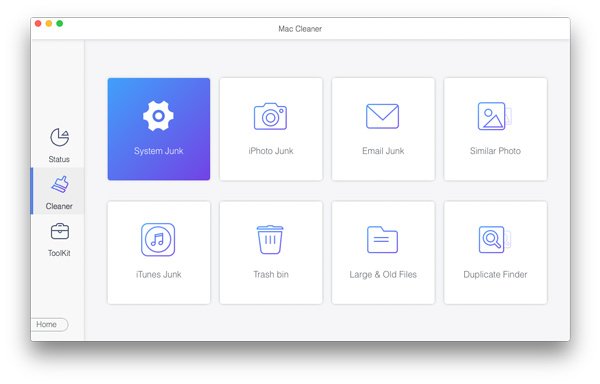 Part 3. FAQs of How to Uninstall Cisco Webex on Mac
Question 1. How to stop Cisco Webex from automatically opening when Mac starts?
The Cisco Webex app is set to open automatically when the computer boots. If you want to disable this feature, you can click on your profile picture, choose the Preferences option and then go to General. Now you can see the Start Webex when my computer starts. You can uncheck the box to turn it off.
Question 2. How can I uninstall the Webex Meetings desktop app on Windows 10?
As a Windows 10 user, when you want to remove Webex application from your PC, you can display the Start menu, choose Settings, and then go to Apps. Now you need to find the Webex Meetings Desktop App. Click on it to choose it, and then select Uninstall. After that, you can follow the on-screen instructions to proceed with the process.
Question 3. Where is Cisco Webex installed on my Mac?
The Webex app is installed on a Webex Folder by default. You can go to /Library/Application Support to locate it.
Conclusion
Here in this post, we have shared 2 methods to uninstall Cisco Webex on Mac. You can choose to manually or automatically remove the Webex application as you like. If you have any questions about the Cisco Webex removal, you can leave us a message.