2 Effective Methods to Remove Search Baron from Mac
When your MacBook is infected by the Search Baron virus, while using a web browser like Safari, Chrome, or Firefox, you will be redirected to an unwanted web page. This post will share 2 useful methods to help you remove Search Baron from Mac.

Part 1. What Is Search Baron Redirect Virus on Mac
Search Baron is a browser hijacker that is created to initiate intermediate redirects to its site or related domains without any permission. It will secretly change the original web browser settings. Before displaying real searching results, it redirects you to its own sites or some advertisement-related web pages. Whether you are using Safari, Google Chrome, or Firefox, you may get the Search Baron redirect virus on Mac.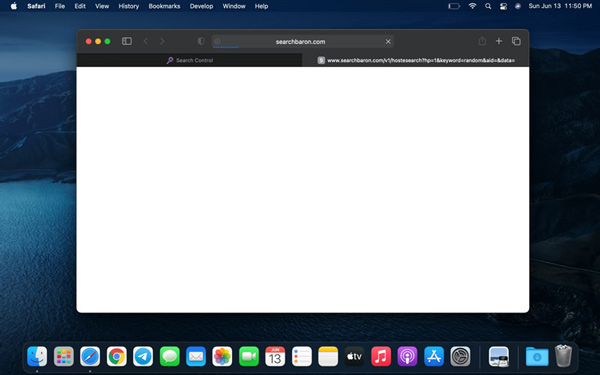 After your Mac gets infected by Search Baron, it will change your default browser and set itself as the start page, initiate popups, display advertisements, and redirect you to its web pages. What's more, it will add a Search Baron browser extension or program to your Mac device.
Part 2. How to Manually Remove Search Baron from a Mac
In many cases, you may mistakenly install Search Baron on a Mac. If you don't want it to stay on your Mac, you can take the following steps to manually get rid of the Search Baron browser hijacker.
Step 1 First, you should quit all processes related to Search Baron on your Mac. You can open Finder, click on the top Go menu, and then select the Utilities option from its drop-down. After that, find Activity Monitor and open it.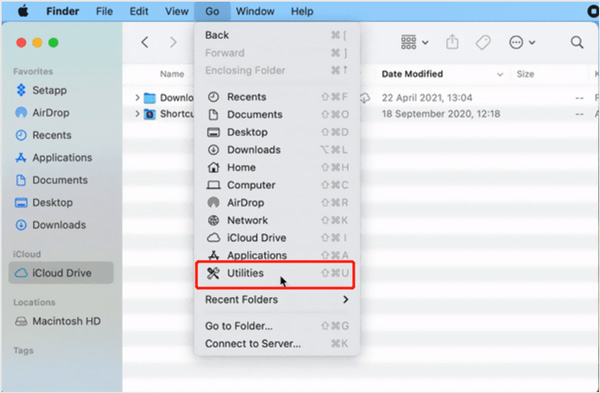 Step 2You need to locate all processes that are related to Search Baron. When you find one, you can click to highlight it, and then click on the Force Quit button in the toolbar to close it.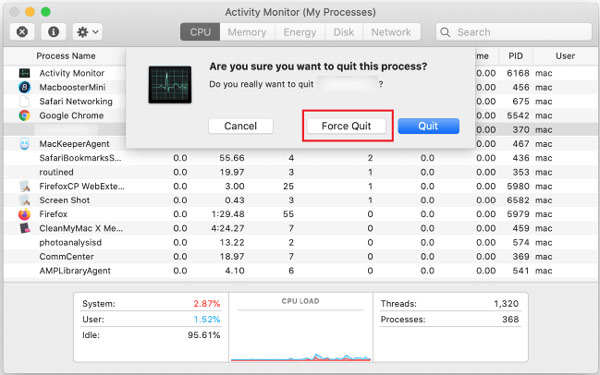 Step 3On the left sidebar, click the Applications option. Identify malicious apps that are associated with Search Baron and drag them to Trash. After you move all these applications to your Mac Trash, you need to empty Trash to remove Search Baron from Mac.
Step 4Open Finder again, click on the top Go menu, and then choose the Go to Folder. Now you can type /Library/LaunchAgents in the folder search dialog. Click on the Go button, you can easily locate the search baron leftovers. If you find some items that don't belong on the list, you should drag them to the Trash and then empty the Trash. You also need to check similar items in the /Library/Application Support folder.
Step 5Back to the Mac home screen, click the Apple icon in the top-left corner, and then go to the System Preferences window. Locate the Users & Groups option and enter it.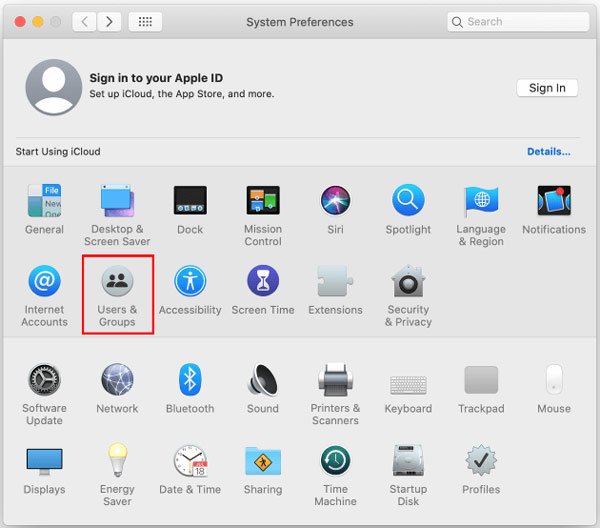 Step 6In the pop-up Users & Groups window, click on the Login Items tab. Now Mac will show a list of various items launched when the computer is starting up. Here you can select the unwanted application and click the - button to remove it.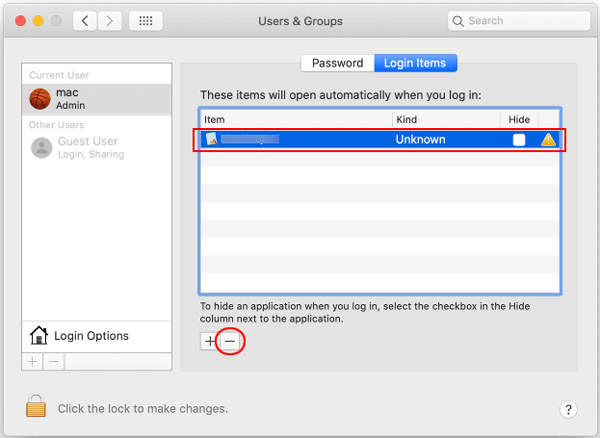 After all your operations above, you need to reset your web browser that is infected by Search Baron on Mac and return it to the source settings. Also, you should check the Trash and make sure all items in it are removed.
Part 3. Easier Way to Remove Search Baron Virus from Mac
With the method above, you can get rid of Search Baron browser hijacker on a Mac. But you can't guarantee that you have removed all Search Baron items from your Mac. If you prefer an easier solution to thoroughly delete Search Baron on Mac, you can rely on the all-featured Mac Cleaner. Moreover, it can protect your Mac from other viruses, malware, adware, and other threats. You can free install it on your Mac and take the following guide to quickly remove Search Baron from Mac.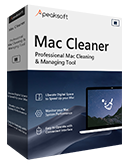 4,000,000+ Downloads
Remove Search Baron from Mac Safari, Chrome, and Firefox browsers.
Get rid of viruses, adware, malware, and all associated items to protect Mac.
Delete junk files, duplicates, large and old data, and uninstall apps to optimize Mac storage.
Monitor current Mac status like CPU, GPU, battery, memory, disk utilization, and more.
Step 1Free download and open this Mac Cleaner. You can first click the Status to view the current status of the Mac.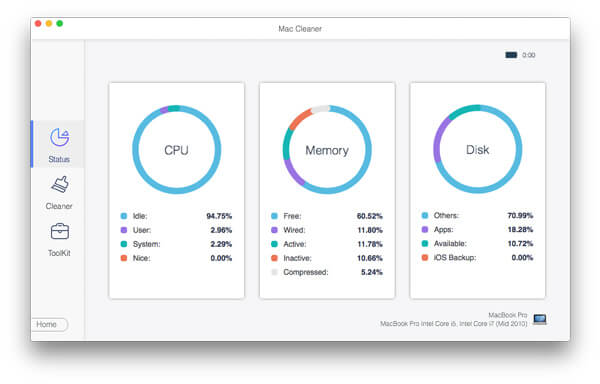 Step 2To easily get rid of Search Baron virus on a Mac, you can go to Toolkit and use its Uninstall feature. As you can see, it also allows you to optimize your Mac performance, protect privacy, manage all types of Mac data, hide files, and more.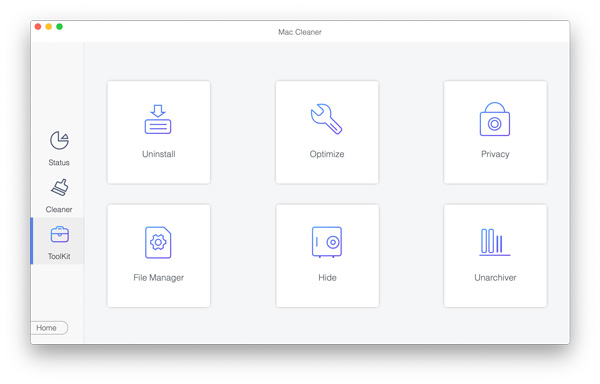 Step 3 If you want to get more free space on your Mac, you can try its Cleaner feature. It enables you to erase various browser caches, browsing histories, system junk, duplicates , and other useless files.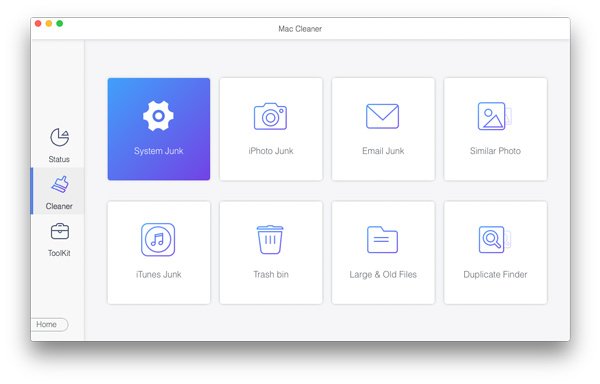 Part 4. FAQs of Search Baron Removal on Mac
Question 1. Can I uninstall Safari to remove Search Baron from Mac?
No. You can't simply uninstall your web browser like Safari to get rid of Search Baron virus on your Mac. After you do that, when you use another browser like Chrome or Firefox, Search Baron will remain to infect them.
Question 2. How can I return Safari to its default settings on my Mac?
Apple gives you a simple way to reset the Safari web browser on a Mac. You can choose to clear all history to easily return Safari to its original settings. Just launch Safari on your Mac, click on the top Safari menu, and then select the Clear History option to do that.
Question 3. How to turn on Firewall on a Mac?
To protect your Mac from different threats, Mac's Firewall will be enabled by default. If you want to ensure it is switched on, you can click on the Apple icon, choose System Preferences, and then click the Security & Privacy pane. Now you can click on the Firewall tab and turn it on there.
Conclusion
You may mistakenly install Search Baron and other viruses on your Mac through ads or bundled with other software. With the 2 methods above, you can remove the Search Baron browser hijacker from your Mac.