"I just found an app called BlackHole on my MacBook Pro, but I have never downloaded or installed this app, how to uninstall BlackHole on Mac?" BlackHole is a modern virtual audio driver developed for Mac. It allows applications to pass audio to other applications without additional latency. Although it is free and open source, some people may find it useless and take space. This tutorial will show you how to get rid of BlackHole on Mac completely.

How to Uninstall Blackhole Mac
Part 1: How to Manually Uninstall BlackHole on Mac
Since BlackHole is an audio driver, you cannot find it in your Applications folder similar to other applications. Once you install it on your Mac intentionally or unintentionally, it will work in the background. To uninstall BlackHole on Mac manually, you can try the two methods below.
Method 1: How to Uninstall BlackHole on Mac in Folder
Step 1Click the BlackHole icon on your Dock, and choose Quit to close all processes. Or run the Activity Monitor app, and force quit the related processes.
Step 2Run the Finder app, head to the Go menu, and choose Go to Folder.

Step 3Type /Library/Audio/Plug-Ins/HAL into the box, and hit the Go button.
Step 4Next, right-click on the BlackHole.driver folder, and choose Move to Trash on the context menu.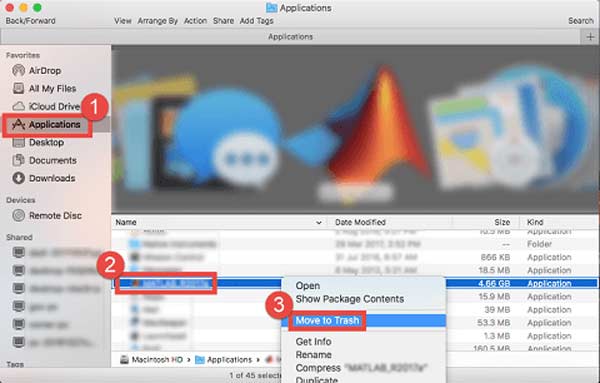 Step 5To remove associated files, access each folder below, search for blackhole, and delete the related files.
~/Library
Library/Application Support/
Library/Preferences/
Library/Caches/
Step 6At last, right-click the Trash Bin icon on your Dock bar, and choose Empty Trash. Restart your machine to completely uninstall BlackHole on Mac.
Method 2: How to Delete BlackHole on Mac by Terminal
Step 1Close all your audio devices including Audio MIDI setup and Sound in your System Settings.
Step 2Open the Terminal app from your Applications folder with an administrator account.
Step 3Execute the command cd /Library/Audio/Plug-Ins/HAL to head to the location where the driver is. Then you should see the location BlackHoleXch.driver when running 1s. X is the number of channels.
Step 4Delete the BlackHoleXch.driver directory using the command sudo rm -rf BlackHoleXch.driver. When prompted, you need to enter your account password.
Step 5Next, restart the Core Audio subsystem with the command sudo launchctl kickstart -kp system/com.apple.audio.coreaudiod.
Step 6Reboot your machine to finish the process of BlackHole uninstallation on Mac.
Part 2: How to Uninstall BlackHole on Mac without Leftover
Sometimes, a third-party BlackHole uninstaller for Mac is a great idea to get rid of the audio driver. Apeaksoft Mac Cleaner, for example, is one of the best app managers for Mac. It scans your disk, displays all apps, and enables you to remove any of them with one click.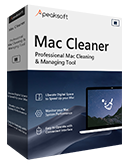 4,000,000+ Downloads
Uninstall BlackHole from Mac without technical skills.
Remove associated files along with apps.
Offer a wide range of bonus tools.
Preview apps before removing them from Mac.
How to Uninstall BlackHole with One Click
Step 1Scan BlackHole
Launch the best BlackHole uninstaller for Mac once you install it on your computer. Click the Toolkit button in the home interface, and choose the Uninstall tool. Hit the Scan button to begin looking for apps on your Mac.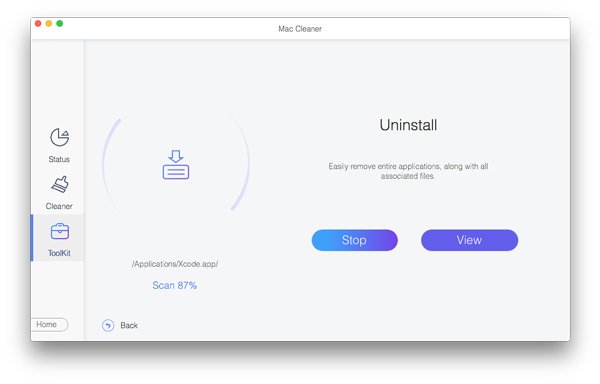 Step 2Uninstall BlackHole on Mac
When app scanning is done, click the View button to move to the next screen. Here you can browse all apps on your disk on the list. Find BlackHole and select it. Then you will get the app and all associated files on the right pane. Tick the checkbox next to Select All above, and hit the Clean button. When prompted, enter your password to confirm the action.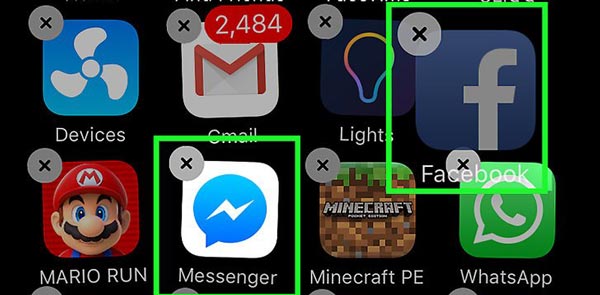 Also Read:
Part 3: FAQs about Uninstalling BlackHole on Mac
Question 1. Is BlackHole safe to use?
As a virtual audio driver, BlackHole appears to be as safe as any other application. It is a kernel extension, so there is no way to tell if it will create havoc inside your system.
Question 2. How to use BlackHole on Mac?
To use BlackHole on Mac, you need to install the audio driver with the installer or Homebrew. Go to the Utilities folder, and the driver will show up in Audio MIDI Setup. Now, you can create a multi-output device on your Mac or record system audio with BlackHole.
Question 3. How to fix BlackHole not responding on Mac?
If BlackHole audio driver is not working on your Mac, you can uninstall it, and then install the latest version.
Conclusion
This guide has told you how to delete and uninstall BlackHole on Mac without leftover. If you do not want to use the virtual audio driver, you'd better remove it completely to free up space for other apps. We suggest beginners use Apeaksoft Mac Cleaner to finish the job. It won't interrupt the system files on your disk when uninstalling apps. More questions? Please feel free to contact us by leaving a message below this article.