Origin is a game client software that enables you to access all sorts of games from EA. But, how to uninstall Origin on Mac when you do not need those games anymore or think the software takes too much space on your disk? Just like you delete other applications, there are two methods to handle this situation. However, if you want thoroughly remove Origin from your Mac, you should definitely see the detailed guide below on how to delete Origin on Mac manually or completely.

How to Uninstall Origin on Mac
Part 1: How to Uninstall Origin on Mac Manually
Are you looking for a free guide on how to delete Origin on Mac with only bare hands? Then, you have come to the right place. Whether you need to uninstall Origin for authentication error or insufficient disk storage, you can rely on the guide below to remove the Origin app from your Mac without installing any third-party apps. You just need to be patient since the operation is a bit time-consuming. Check the steps below.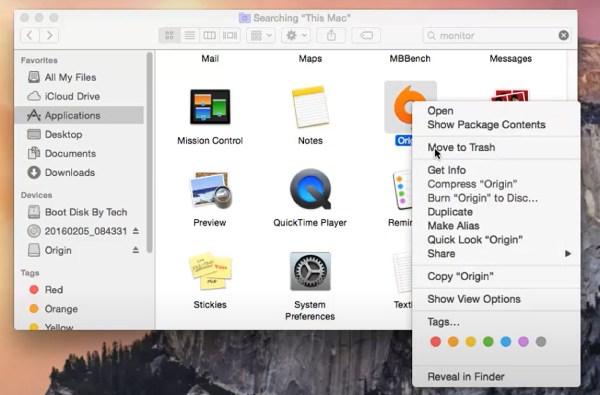 Step 1 If you are running Origin on Mac, you need to quit first by right-clicking on the app. Then, click the Force Quit button.
Step 2 Open Finder and go to Applications, right-click on Origin and click Move to Trash to delete. To remove other associated files, press CMD, Shift, and G keys to open the Go to the Folder window.
Step 3 Type ~/Library/ in the search bar and click the Go button. In the Library folder, you need to click Preferences and find com.ea.Origin.plist file to delete it.
Step 4 Next, go back to the Library folder and find LaunchAgents, in there, right-click on com.ea.origin.WebHelper.plist file and click the Move to Trash button.
Step 5 Still in the Library folder, find Application Support and delete the Origin folder there. To continue click the Go button in the menu bar and click the Enclosing Folder button.
Step 6 Repeat the fifth step until it leads to the hard drive you are dealing with and there is another Library folder there. Open it and LaunchDaemons, next, delete the com.ea.origin.ESHelper.plist file.
Finally, this is how to delete Origin on Mac with manual operation. If you want to completely remove this software and the relevant files, you need to strictly follow the steps above, otherwise, you can learn the other method below which can help you remove this stuff automatically and quickly.
Part 2: How to Delete Origin on Mac Completely
The manual steps of how to uninstall Origin on Mac require too much energy and time, and you may be puzzled by so many folders to open and delete. Therefore, check the Apeaksoft Mac Cleaner, your best Cleaner on Mac that brings you the best method on how to delete Origin on Mac completely and quickly. You will no longer need to check if there are any files left behind or figure out where are those files.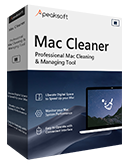 4,000,000+ Downloads
Clean up your Mac to access more storage space.
Get rid of unwanted software entirely in one click.
Boost your Mac performance by clearing junk files.
Secure the Mac with constant status monitoring.
Delete Origin on Mac with the Cleaner
Step 1 First start with downloading and installing this handy cleaner on your Mac. Then once you launch the software, you will see three buttons representing different functions: Status, Cleaner, and Toolkit.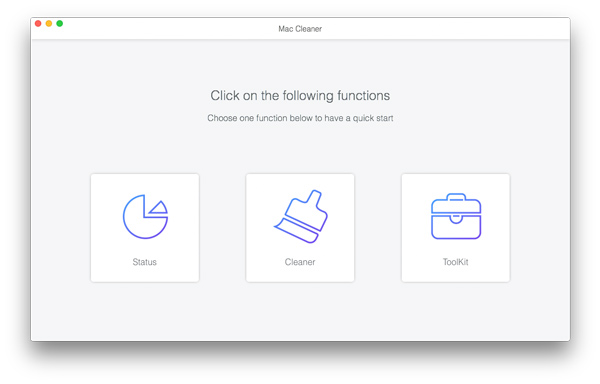 Step 2Click the Toolkit button. There will be many options for you, simply click the Uninstall button and the Scan button, which will display all your software on Mac and the associated files. Just simply click the View button to check.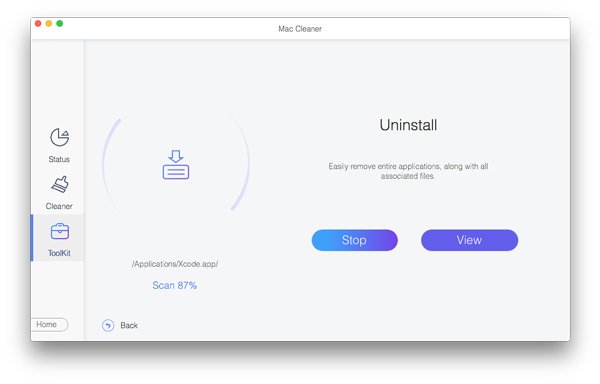 Step 3Locate the Origin application and click the tick box before the application to select. You can see the software and the relevant files displayed on the right side of the window. Next, click the Clean button at the bottom to finalize and delete.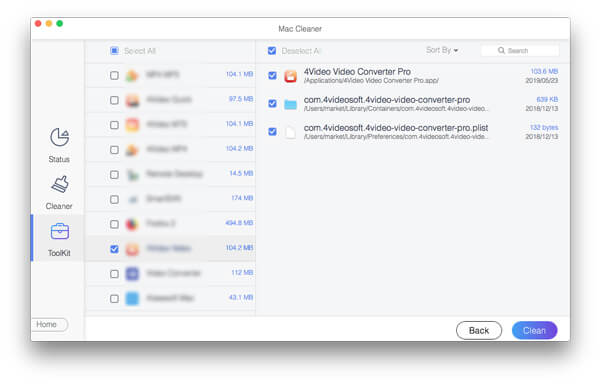 Further Reading:
Is It Possible to Remove SearchMine Completely from Mac? Here is the Guide
How to Uninstall Google Drive and Remove All Associated Files from Mac
Part 3: FAQs about Delete Origin on Mac
Why does Origin not work on Mac?
One biggest cause of Origin not working maybe cache corruption. Then, you can clear the Origin cache on Mac to solve the issue instead of removing it. Go to Finder and locate your hard drive (normally Macintosh HD). Then, open the Library folder and then find Origin in Application Support. Next, delete the DownloadCache folder to clear the cache.
How can I reinstall Origin on Mac?
Instead of seeking a solution on how to delete Origin on Mac completely, maybe your Origin issue can be solved by reinstallation after deleting. Just download the Origin Installer for Mac on EA's official website and follow the instructions to reinstall.
How to delete the Origin account on Mac?
Log into your Origin account on the Origin website. Click Settings, and you can a Delete My Account button at the bottom of the page. All your previously purchased content will be gone after deleting your account and the account cannot be restored. To continue, just confirm your decision to finalize.
Conclusion
To summarize, you can now finally choose a reliable solution on how to uninstall Origin on Mac completely from the article above. Choose your desired solution and follow the detailed steps above and get rid of the Origin on your Mac completely to gain more storage space. Or just uninstall the application to solve some crash issues.