This post gives you a detailed iBoostUp review. You can learn the main features, price, benefits, pros, and cons of iBoostUp. Moreover, we introduce you to a similar Mac cleaner alternative.

iBoostUp Review
Part 1. iBoostUp Description and Review
iBoostUp is a Mac optimizing utility produced by iBoostUp Pty Ltd. It is designed with many useful features to optimize Mac. Here in this part, we like to guide you to know its main functions, pros, cons, pricing, where to download, and other details.
Main features of iBoostUp
iBoostUp is mainly used to optimize a Mac by removing useless files, preventing malware and cookies, fixing hard disks, giving performance recommendations, protecting privacy, displaying system information, and more. All iBoostUp features are gathered in 4 modules, Cleaning, Optimization, Security, and System.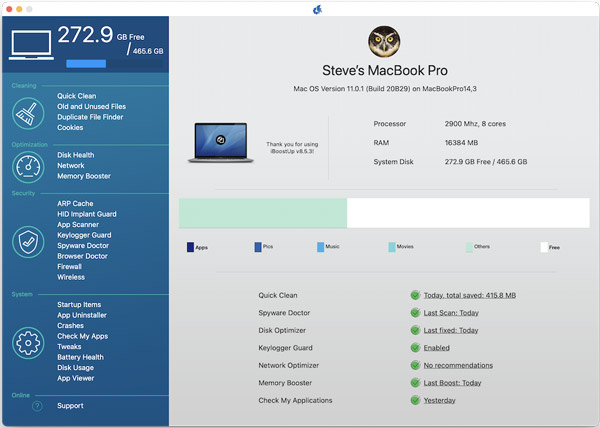 On the left panel, you can easily access and use 20+ features to free up Mac storage or optimize its performance. For instance, you can start with the Quick Clean function to speed up your Mac and improve the user experience. This operation will remove unneeded files and metadata and reclaim your Mac disk space. Also, you can click on other specific options like Disk Health, Memory Booster, Network, Browser Doctor, Startup items, and more to use related functions.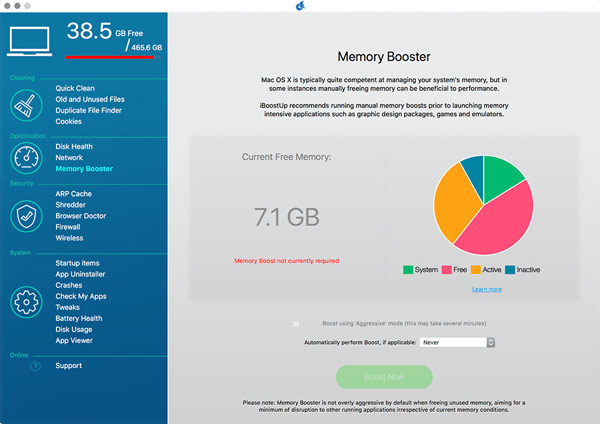 Pros and cons of iBoostUp
iBoostUp is designed with many useful tools to help you manage Mac data, and apps, and solve various Mac slow and unresponsive problems. Thanks to its concise interface, you can easily find and use these features.
However, many users complain that the crashed scanning, Disk Health is disabled, can't use battery health, Duplicate File Finder is missing, and other issues. So relatively speaking, iBoostUp doesn't offer a stable Mac cleaning or optimization experience.
iBoostUp Pricing and downloading
iBoostUp offers you a free trial to access all its features and use some of them. When you enter the app, you can see some tools like Memory Booster, ARP Cache, Duplicate File Finder, App Uninstaller, and more are limited to a paid version. You need to subscribe for the monthly service, $4 monthly or $9 yearly. Or you can pay $29 for an unlimited access license.
When you want to install iBoostUp on your Mac, you can go to the official iBoostUp website and then click on the Download Free button. Also, you can free download it from Mac App Store.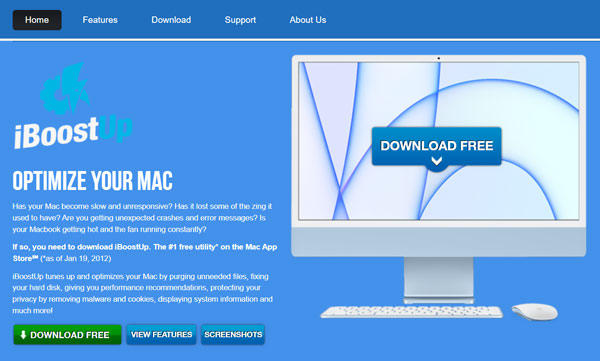 Part 2. Best iBoostUp Alternative - What Can You Use Instead of iBoostUp
If you are not satisfied with iBoostUp after a free trial, you can try using its best alternative, Mac Cleaner. It carries similar features to optimize Mac and free up disk space. Moreover, it can protect your Mac from different threats.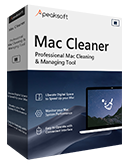 4,000,000+ Downloads
Display current Mac statuses including CPU, GPU, and memory.
Remove all types of useless data from Mac to free up Mac storage space.
Erase junk, duplicates, cache, and other unwanted files, and uninstall unused apps.
Speed up Mac, secure privacy, and protect Mac from viruses, malware, and adware.
This iBoostUp Mac cleaner alternative allows you to free download it on your Mac and have a free trial of all its features. When you enter it, you can see 2 options, Status, Cleaner, and ToolKit.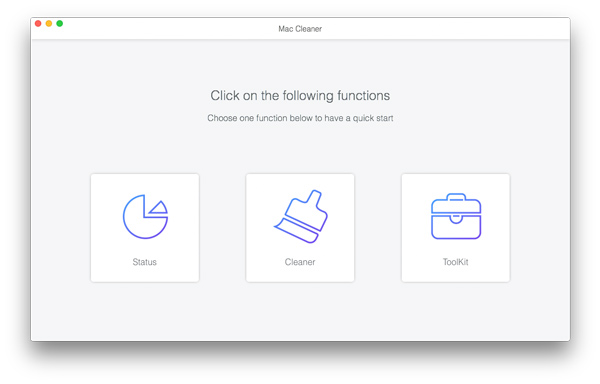 To better manage various files on your Mac and get more disk space, you can go to its Cleaner feature. It offers 8 common types for you to easily find and delete related data.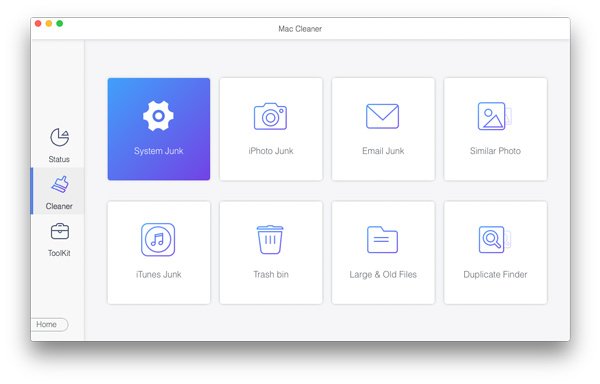 When you enter ToolKit, you can get 6 more useful tools, Uninstall, Optimize, Privacy, File Manager, Hide, and Unarchiver. You can use them to optimize your Mac's performance with ease.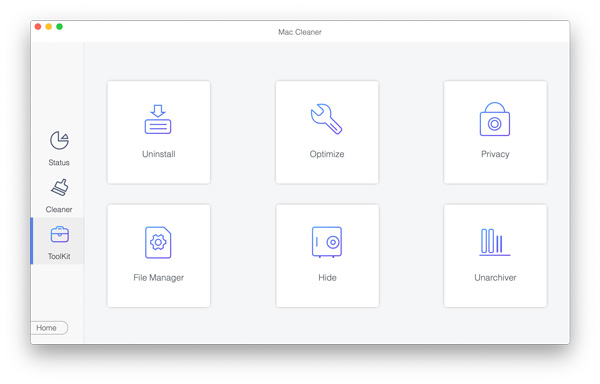 If you want to know the current Mac disk storage usage, CPU usage, memory usage, and other information, you can simply click on the Status.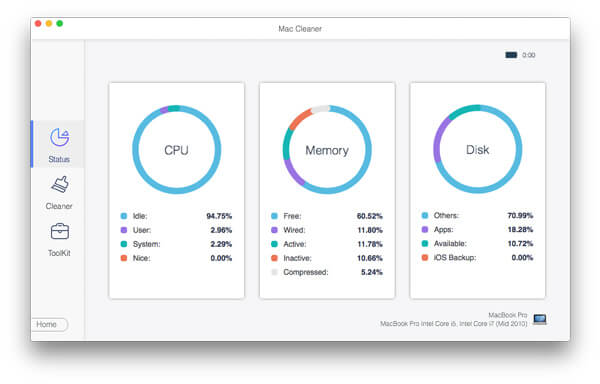 Part 3. FAQs of iBoostUp and Mac Cleanup App
Question 1. Is iBoostUp safe to use?
Yes. iBoostUp is a trustworthy Mac cleanup app that is notarized and proved by Apple. You can install it from Mac App Store and safe to use on your Mac.
Question 2. Why the iBoostUp Memory Booster is disabled?
When your Mac has plenty of free RAM available and the Memory Boost feature is not currently required, the Boost Now button will be disabled.
Question 3. iBoostUp Disk Health feature is missing?
You have to log in with an admin account to enable the Disk Health feature. You can go to Applications, choose Users & Groups, and then System Preferences to check your account type.
Conclution
After reading the iBoostUp review, hope you can learn more useful information about it. You can download it and then have a free trial to use its features. Also, you can try using the recommended Mac Cleaner.