Want to know more about iMyMac PowerMyMac?
This post gives you a full iMyMac review to tell its key features, pros, cons, and other related information. Moreover, a great Mac cleaner alternative is recommended for you to better manage your Mac data and optimize Mac performance.

iMyMac Review
Part 1. Complete iMyMac PowerMyMac Review
iMyMac is a Mac cleaning and optimization tool that is mainly designed to free up Mac storage space and speed up Mac. This part will guide you to know the key features of iMyMac PowerMyMac and figure out how it can help you to clean your Mac.
iMyMac key features
iMyMac PowerMyMac collects many useful features in its Cleaner. It can help you easily remove system junk, photo cache, mail trash, large and old files, duplicates, iTunes junk, and other unwanted data from a Mac. It offers a simple way to analyze your Mac disk space and get more available storage.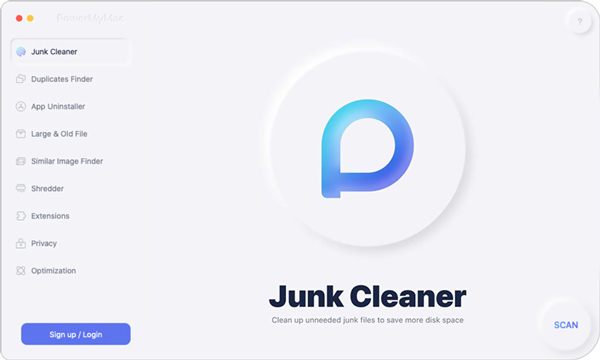 All its key features are listed on the left panel, such as Junk Cleaner, Duplicate Finder, App Uninstaller, Similar Image Finder, Large and Old Files, Shredder, Privacy, Extension, and more. You can use them to clean your Mac system junk, delete useless files, uninstall unused applications, and do other operations.
iMyMac performs deep scans on your Mac and identifies all the useless data for you. You can easily erase them to free up disk space and give your Mac an extra boost. It can also give you a report summary of the current state of your Mac.
Is iMyMac cleaner free
iMyMac is actually not a free Mac cleaner program. It offers a free version for you to access its basic functions. But you should know that, there are many limits while having a free trial. For instance, you are only allowed to scan and manage 500MB of data on your Mac.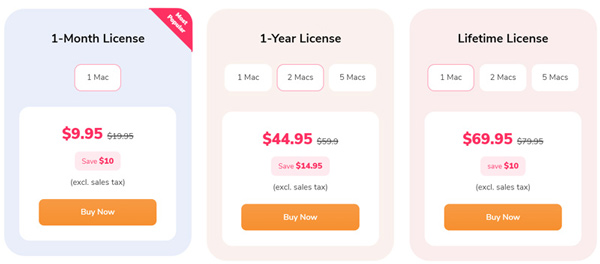 iMyMac PowerMyMac provides 3 licenses for you to choose from, $9.95 for 1-Month License, $29.95 for 1-Year License, and $69.95 for Lifetime License. You can go to its official site and check the details.
iMyMac free download
You can get many iMyMac PowerMyMac downloads from some software downloading sites. But you should download it from the official website. You are allowed to free download iMyMac by clicking on the Try it Free button.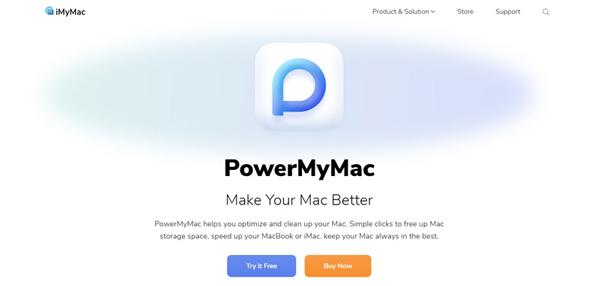 Use iMyMac PowerMyMac to clean up a Mac
iMyMac cleaner is designed with a concise interface. Even as a new user, you can click on the specific category on the left and then use the related feature to clean your Mac data. You don't need any professional instructions to use the iMyMac PowerMyMac.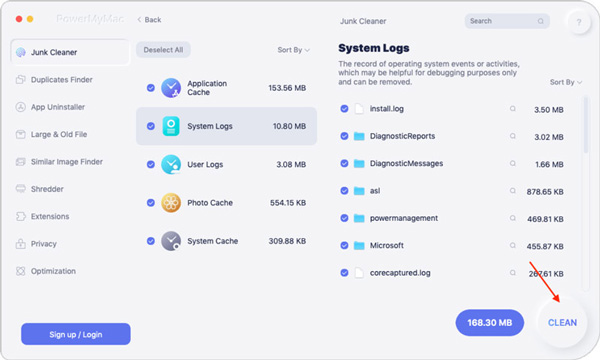 Part 2. Great iMyMac Cleaner Alternative to Better Optimize Your Mac
If you are not satisfied with iMyMac, or you want to try another Mac cleanup app to compare, you can turn to the all-featured Apeaksoft Mac Cleaner. Compared with iMyMac PowerMyMac, it carries more useful tools. For instance, this recommended Mac Cleaner can automatically detect viruses, malware, adware, and other threats on your Mac and prompt you to remove them.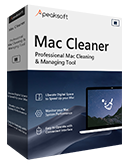 4,000,000+ Downloads
Better manage various Mac data and free up disk space.
Remove unwanted files including junk, duplicates, cache, and others.
Uninstall unused applications and delete all remaining files.
Report Mac status, protect privacy and data, and speed up Mac.
This iMyMac cleaner alternative is compatible with all commonly-used Mac devices and systems. You can free download and use it on your Mac. All features are listed in 3 options, Status, Cleaner, and ToolKit. If you want to know the current status of your Mac, you can simply choose Status.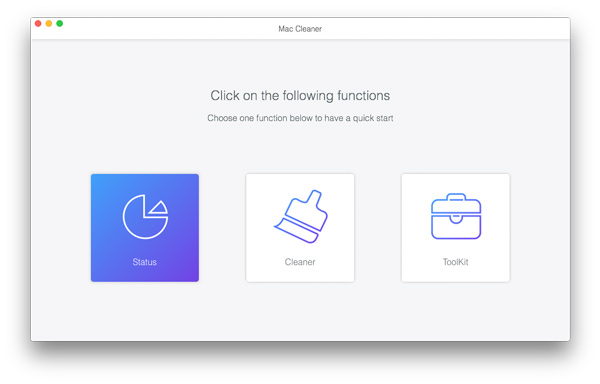 To manage various files and applications on your Mac, you can go to Cleaner. As you can see, it gives you 8 data types to quickly clean the Mac.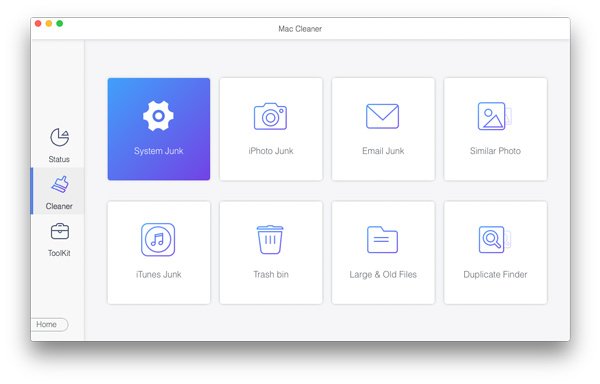 You can also go to ToolKit to access more useful tools, such as Uninstall, Optimize, Privacy, File Manager, Hide, and Unarchiver.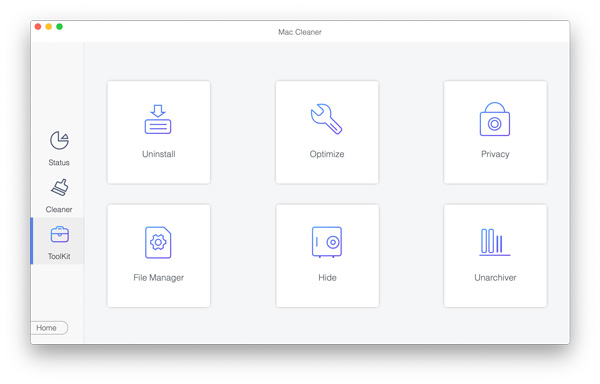 Part 3. FAQs of iMyMac Reviews
Question 1. Is iMyMac safe to use?
iMyMac PowerMyMac is Notarized by Apple and safe to use on your Mac device. It secures all Mac data. You should download iMyMac cleaner from its official website.
Question 2. Can iMyMac remove duplicate photos?
Yes. iMyMac is designed with a Duplicate Finder to help you easily locate duplicate files on your Mac. For duplicate photos, you can also rely on its Similar Image Finder feature to find and delete them.
Question 3. How do I uninstall iMyMac?
You can use the regular way to uninstall iMyMac PowerMyMac. Go to the Applications to find iMyMac, and then move it to trash. With the method, you also need to manually remove its leftovers from your Mac. Here you can also rely on the recommended Mac Cleaner to completely uninstall iMyMac on a Mac.
Conclution
iMyMac PowerMyMac offers a convenient way to free up your Mac space and optimize Mac performance. Before you finally decide to buy it, you can check this iMyMac review. Also, you should try the iMyMac cleaner alternative and compare their features.