You may get the MacCleaner Pro recommendation when you search for a tool to free up Mac disk space, get rid of junk files, or make the system run faster. Is MacCleaner Pro safe to use?
This post gives you a detailed MacCleaner Pro review to tell its main features, where to download it, pros, cons, and how to use it. In addition, we like to recommend a great MacCleaner Pro alternative, Mac Cleaner for you to better manage Mac data, free up disk space, and speed up Mac.

MacCleaner Pro Review
Part 1. Complete Review of Nektony MacCleaner Pro
Nektony MacCleaner Pro is a professional tool for Mac cleaning and optimization. It can work as a Mac disk space analyzer, junk files cleaner, and speed optimizer. This part will tell you its key functions, pros, cons, price, where to download, and other related information.
Main features of MacCleaner Pro
MacCleaner Pro is mainly designed to check Mac startup programs, manage disk space, remove junk files, and speed up your Mac. Within just a few clicks, it enables you to safely clean up and speed up your Mac device. It can prevent junk clogging up a Mac and do everything to keep things running smoothly.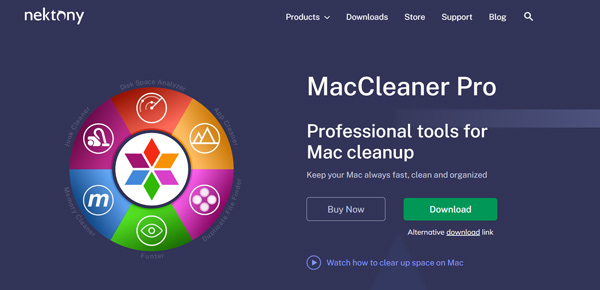 Nektony's MacCleaner Pro gathers many useful features of disk space analyzer, junk cleaner, memory cleaner, app cleaner, and duplicate finder. It collects these functions in 4 main categories, Overview, Speed up Mac, Clean up Mac, and Manage disk space. You can rely on them to find and remove useless junk files, get more available storage, free up RAM, disable startup programs and extensions, reindex Spotlight and Mail, and do other operations. Also, you can find more features under the Pro Tools tab. MacCleaner Pro is easy to use. Even as a new user, you can easily use it to make the Mac cleanup.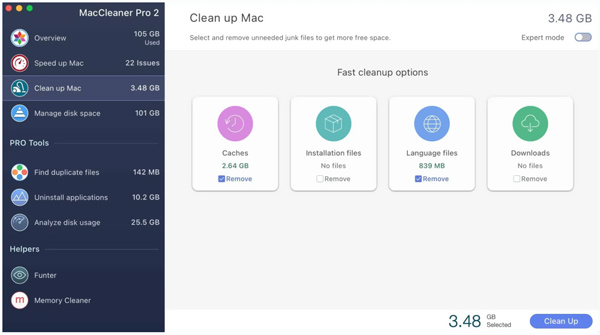 Pricing and downloading
Is MacCleaner Pro free? Nektony MacCleaner Pro offers a free-trial Demo version for you to run system scans. So you can free download it from its official site. You can go to the official Nektony website and click on the Download MacCleaner button to free install it on your Mac.

MacCleaner Pro is not a free product. It gives different package options for you to choose from. You can upgrade to the Pro version from its software. Or you can directly buy it from the official site.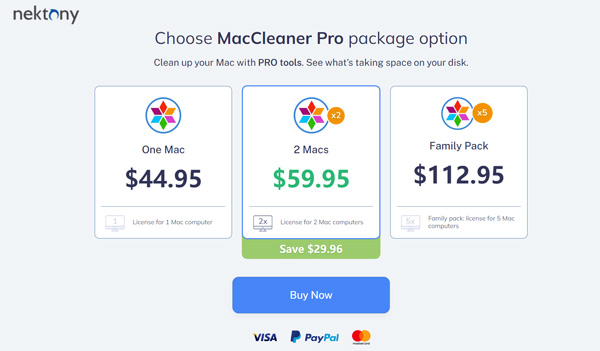 Pros and cons
MacCleaner Pro is designed with a concise interface and a useful set of tools. With its good tutorial system, you can easily use it to clean up your Mac data and optimize its performance.
However, when you have a free trial, you can only perform system scans. All other features are limited to its paid Pro version. So relatively speaking, you can't use its key features and decide if you should buy it. Moreover, it is pricier than some other Mac cleanup competitions.
Part 2. Best MacCleaner Pro Alternative to Optimize Your Mac
Before you buy the MacCleaner Pro, you should try using its best alternative, Mac Cleaner. Compared with MacCleaner Pro, it carries more functions to free up your Mac space, speed up Mac in real-time, and protect macOS from different threats.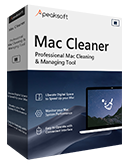 4,000,000+ Downloads
Run system scans and monitor current Mac statuses like CPU, GPU, and memory.
Remove various useless data from Mac to free up Mac disk space.
Delete junk files, duplicates, and other unwanted files, and uninstall unused apps.
Speed up Mac in real-time and protect Mac from viruses, malware, and adware.
This MacCleaner Pro alternative allows you to free download it and use its key features. It designs all these features in 3 categories, Status, Cleaner, and ToolKit. You can easily use it with any professional instructions.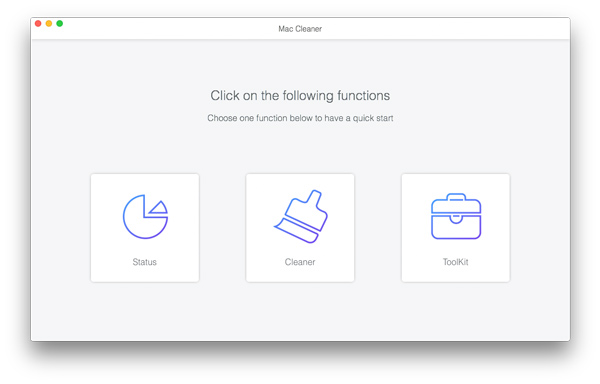 When you want to check the current Mac disk storage usage, CPU usage, memory usage, and other information, you can simply click on the Status.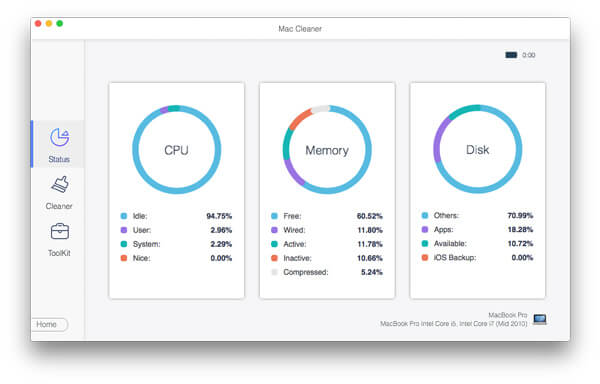 Its Cleaner feature enables you to manage various Mac data, and get rid of junk files, duplicates, caches, logs, old and large files, and others.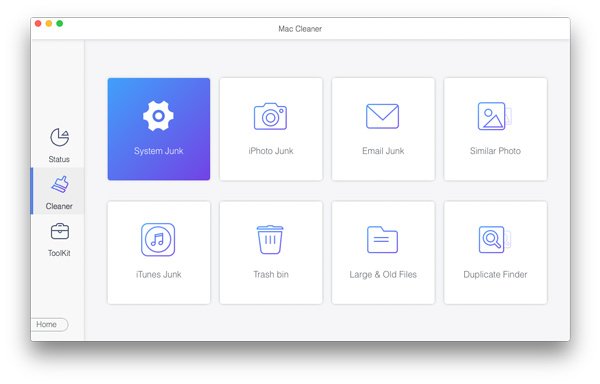 For more useful tools, you can go to ToolKit. As you can see, it offers different tools like Optimize, Uninstall, Privacy, File Manager, Hide, and Unarchiver. You can use them to better optimize your Mac.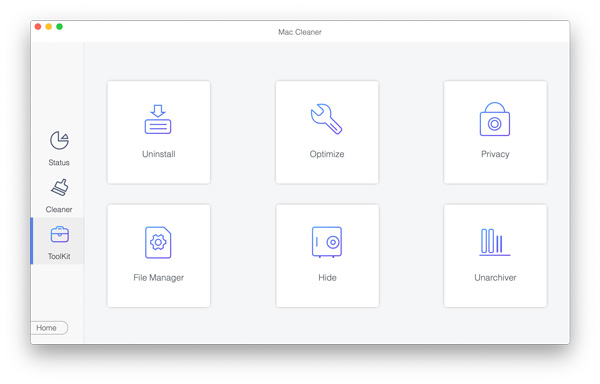 This alternative to MacCleaner Pro gives you a free trial to use its features. More importantly, it is much cheaper than MacCleaner Pro. Even if you want to use its full functions, you only need to pay $9 for it.
Part 3. FAQs of MacCleaner Pro
Question 1. Is MacCleaner Pro safe to use?
Yes. MacCleaner Pro is a trustworthy Mac cleanup app developed by Nektony. It is notarized and proved by Apple as being safe.
Question 2. Can MacCleaner Pro remove duplicate photos?
Yes. As mentioned above, MacCleaner Pro allows you to analyze Mac dick usage and remove duplicates. You can handily check and delete duplicate photos, documents, music, movies, archives, and other files.
Question 3. How do I uninstall MacCleaner Pro?
You can open MacCleaner Pro, go to Preferences and then choose the Advanced tab. Now you can click Remove under the Uninstall MacCleaner Pro to completely remove it from your Mac.
Conclusion
This post gives you a detailed MacCleaner Pro review. You can easily know all its features, where to download it, and how to use it. Moreover, you are introduced to a great Mac cleaner alternative. You can use your preferred one to optimize your Mac and free up disk space.