Much like Windows, more and more Mac users are worried that they have some kind of malware on their Mac. For example, you just open an email and click a link, and then an unfamiliar app is installed on your machine. Plus, a part of websites does the same thing once you visit them in your browser. This post is here to help you figure out what is going on and help you remove malware on Mac if necessary.

Mac Malware Removal
Part 1: Best Way to Check and Remove Malware on Mac
Mac won't tell you if your computer or laptop is infected with malware, but there are some of the symptoms you might watch out for:
Your Mac becomes sluggish or lags suddenly even if you just use it as usual.
You find a new toolbar in your browser or home screen.
You are always redirected to a web page when visiting websites.
Ads always pop up on your home screen or any window that is running.
Mac does not provide any utility to check or remove malware. Fortunately, Apeaksoft Mac Cleaner can help you resolve this problem easily.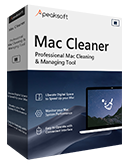 4,000,000+ Downloads
Check and remove malware on Mac easily.
Remove malware along with associated files.
One click to get rid of malware on Mac.
Available to a wide range of Mac computers and laptops.
How to Remove Malware from Mac without Factory Reset
Step 1Scan malware on Mac
Install the best Mac malware removal app on your machine and launch it. There are three buttons in the home interface, Status, Cleaner, and Toolkit. You can learn the status of your CPU, disk, and storage by hitting the Status. Here we choose the Toolkit button and pick the Uninstall tool. Next, click the Scan button to begin looking for malware on your machine. It may take a few seconds to several minutes.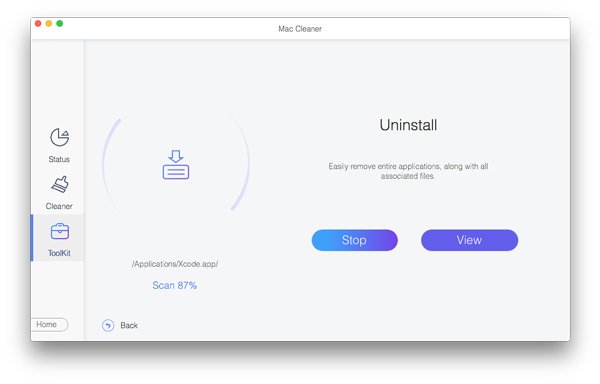 Step 2Remove malware on Mac
When malware scanning is done, click the View button to get all apps and malware on your machine. Browse the app list until you see an unfamiliar one. Select it and you will be presented with the app and all associated files on the right side. Check the Select All option at the top of the window, and click the Clean button at the bottom right corner. A few seconds later, the malware will be removed from Mac.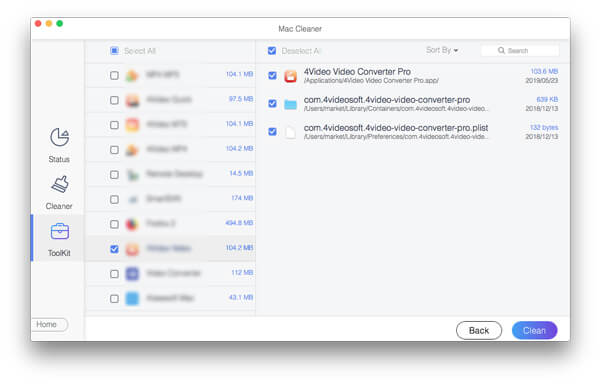 Further Reading:
How to Remove Boot Camp from Mac
8 Best Free and Paid Virus Scanning Applications for Mac Users
Part 2: More Best Malware Removal Apps for Mac
Top 2: Bitdefender Antivirus for Mac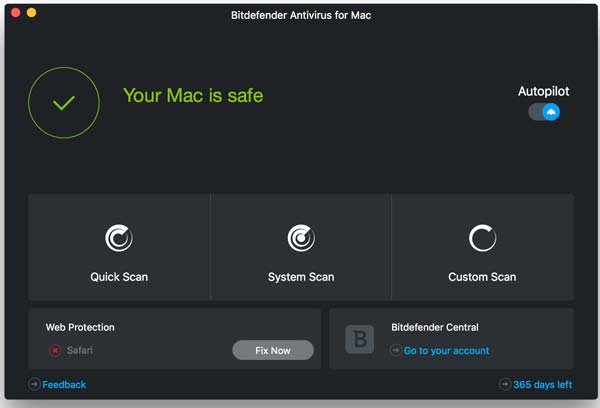 Bitdefender Antivirus for Mac is one of the best Mac malware removal apps, which costs $34.99 for one device per year. It comes beyond basic antivirus. Users can get VPN protection, online tracker blocking, and more.
PROS

Protect files and backups from malware.
Include VPN and other bonus tools.
Block trackers in browsers.
Protect Time Machine volume
CONS

The VPN access is limited.
Bonus features require a separate subscription.
Top 3: Avast Security for Mac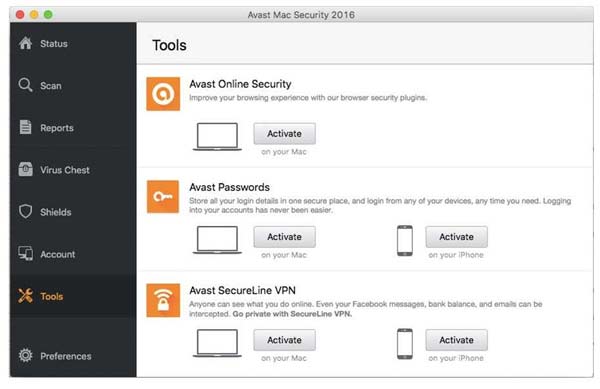 Avast Security for Mac is a free malware removal app for Mac, which has millions of users around the world. If you want to protect your machine but have a limited budget, it is a nice choice. Plus, it offers a premium version with advanced features.
PROS

Protect Mac from malware excellently.
Free to use.
Perform speed full scan.
Include a network security scanner.
CONS

It may sell users' data to third-party companies.
The advanced features require an upgrade.
Top 4: Norton 360 Standard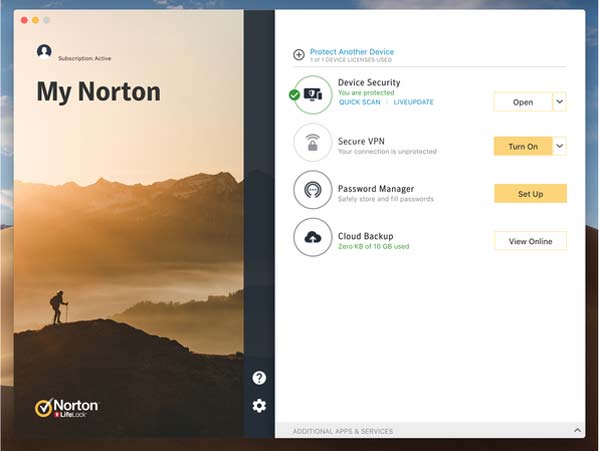 Norton 360 Standard is one of the best malware remover apps for Mac. It combines a lot of useful features into a single toolkit so that users can get a one-stop solution to protect their machines. The price is affordable and starts from $9.99 per year.
PROS

Include a variety of features.
Protect against all forms of malware.
Offer secure VPN and password manager.
Available to iOS.
CONS

There is no free trial.
It asks to open additional tabs and apps.
Top 5: Trend Micro Antivirus for Mac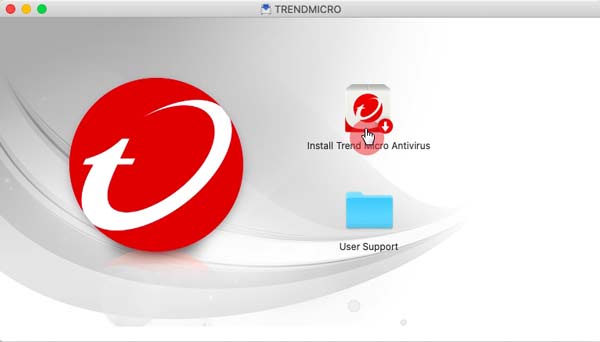 Trend Micro Antivirus for Mac is a cost-effective malware removal for Mac. It comes with numerous bonus features and the price starts from $39.95 per year. Plus, the developer offers discounts frequently.
PROS

Scan full disk to find malware.
Protect against phishing on Mac.
Include a social network privacy scanner.
Offer bonus features.
CONS

The webcam privacy feature lacks detail.
The parental control is limited to content filtering.
Part 3: How to Stop Malware Getting onto Your Mac
Generally speaking, malware can get on your Mac in a handful of ways. However, you can do or not do something to stop it and keep your computer healthy. We list them below:
1. Don't download software or apps from unknown sources, like websites. In most cases, the malware is downloaded by yourself. All Mac computers and laptops have an App Store, which includes oceans of legitimate apps. Even if you have to download an app from the internet, make sure that the website is safe and secure.
2. Be cautious with fake websites. As mentioned previously, there are some websites disguised as bank websites, social networks, and more. Once you visit these fake websites, they download and install malware automatically. You can identify fake websites by domain name, contact information, and more.
3. Update your Mac to the latest version. Every system has security holes, and so does Mac. Apple has a group of developers to find out the bugs and fix them in updates. You'd better update your Mac as long as Apple releases one.
4. Be careful with fake updates or system tools. Some malware looks like a legitimate update or system app. If you get a fake warning dialog or something similar in your browser, don't click on it. You should always check the updates in your Apple menu on Mac.
Part 4: FAQs about Mac Malware Removal
Can reinstalling Mac remove malware?
No, reinstalling Mac won't remove malware. According to our research, it does not remove data from your Mac, including third-party apps, documents, and more. It just removes the original operating system and installs a new one.
Can I remove malware by factory resetting a Mac?
Yes, you can remove malware by factory resetting a Mac. However, it deletes all your files, documents, and apps. Therefore, it is not a recommended solution to remove malware. Instead, we suggest you use a malware remover for Mac.
Does Mac remove malware?
Although Apple has built-in a lot of protections into Mac, it cannot remove malware. That is why Mac users have to learn a third-party malware remover for their machines.
Conclusion
This post talked about how to remove malware from Mac without losing data. Of course, you can try to get rid of the malware by factory reset, but all your data will be removed too. Luckily, Apeaksoft Mac Cleaner can scan your disk, look for malware, and delete it completely without interrupting your files. To keep your machine healthy, you can read our tips about stopping malware from getting on your Mac. If you have more suggestions, please feel free to leave a message below the post.