It is easy to install new Mac apps from Apple Store. If you need to remove and uninstall the Mac app, you might find the small X icon is not available in the left corner. What should be the best Mac uninstaller to completely uninstall application on Mac, optimize the Mac operation system and maintain the Mac in a good status.
The article shares top 8 Mac uninstaller apps that enable you to remove the Mac apps and related files, especially when you need to remove old and unwanted apps on Mac without a hassle, you can learn more about the ultimate review of the Mac uninstaller software from the article.

Mac Uninstaller
Top 1: Apeaksoft Mac Cleaner
Price: US$19.95
Apeaksoft Mac Cleaner is a one-stop Mac uninstaller to remove any Mac application and all related files, email, unneeded iTunes backups, find and remove the duplicated files. Moreover, it also monitors the Mac system performance and keeps your Mac in good state.
Pros

Remove and clean up any Mac app as well as the related files.
Detect junk files, duplicated files, email, large and old files and more.
Monitor the CPU, memory and disk utilization of your macOS system.
Turn off some unnecessary settings and manage apps on your Mac.
Ensure 100% security to speed up your device.
Cons

The Mac uninstaller only provides a 30-day trial period for free.
How to Delete Apps on Mac that Won't Delete
Step 1Get the best Mac uninstaller
Download the best Mac uninstaller app and then install it on your computer. Launch the program when you want to uninstall apps. Go to the "Toolkit" tab from the left side and choose the "Uninstall" option.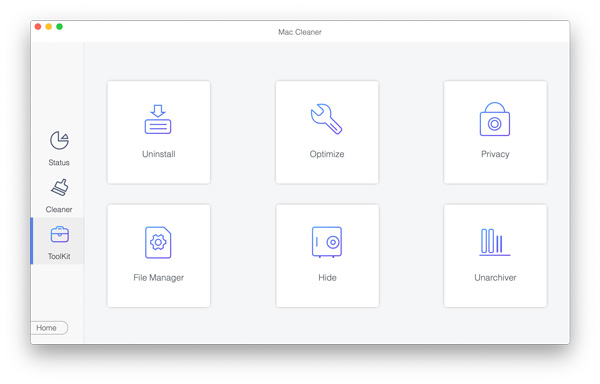 Step 2Check the unwanted apps
Once you have scanned the programs on your Mac, you can select the app to check the program as well as the cache files. Select and check the Mac app as well as the files you want to remove.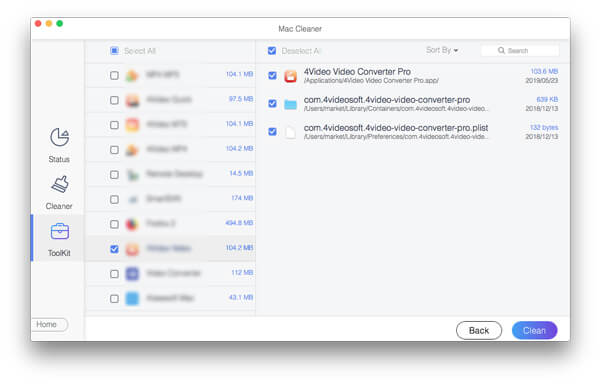 Step 3Uninstall Mac apps
After that, click the "Clean" button to uninstall the app and clean up the related files from your Mac. Of course, you can also monitor the macOS and optimize operation system accordingly.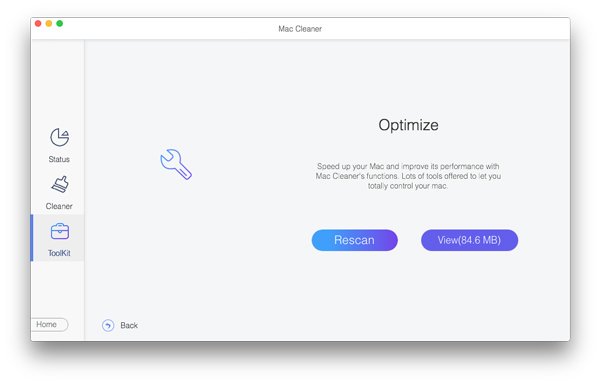 Top 2: Smart Mac Care
Price: US$ 49.50
Smart Mac Care is a Mac uninstaller app as well as a Mac protector. The all-in-one tool is able to keep your Mac healthy and secure by removing malware infections, unwanted junk files and more.
Pros

Protect your computer from malware, adware, spyware, etc.
Scan and remove unwanted apps within easy clicks.
Clean system junk files, browsing history and more.
Easy to use, even for beginners.
Cons

The relative high price compares to the other competitor Mac installers.
Unable to remove the pre-installed apps on Mac.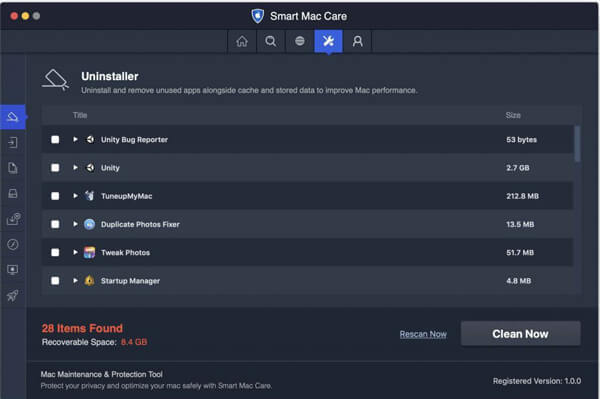 Top 3: CleanMyMac
Price: US$ 34.95
As one of the best Mac uninstaller software, CleanMyMac helps you remove unneeded apps along with the files associated with the apps. The auto update helps you to get the latest features.
Pros

Clean junk files and unwanted apps from Mac.
Speed up Mac by managing frozen apps and more.
Keep Mac from malware, ransom-ware, adware, etc.
Identify broken or outdated apps.
Cons

It cannot uninstall apps that run in the background.
Complicated process without clear user guide.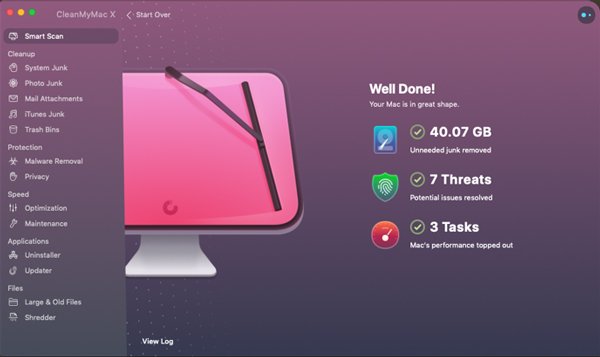 Top 4: App Cleaner & Uninstaller
Price: Free
App Cleaner & Uninstaller is a dedicated and free Mac uninstaller to uninstall apps on Mac and remove the remains. Moreover, it also enables you to manage the system and browser extensions.
Pros

Scan your computer and display all apps removable.
Uninstall an individual app or selected apps.
Remove all or specific files related to unwanted apps.
Detect you the size of each app on your computer.
Cons

The Intego icon on the taskbar is annoying.
The deep file cleaning is only available to the paid version.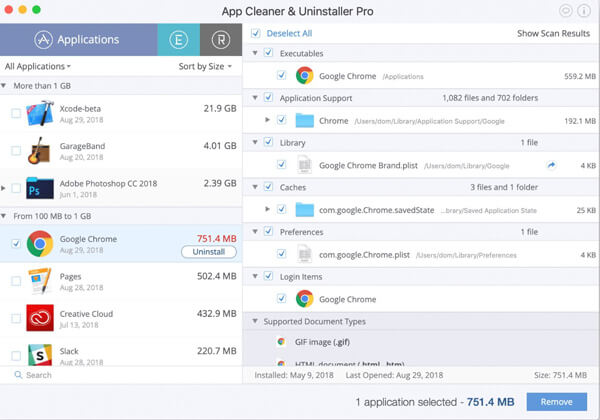 Top 5: TuneupMyMac
Price: US$ 48.00
TuneupMyMac is a one of the best Mcafee Mac uninstaller apps to clean almost everything on your Mac, including the apps running in the background to enhance your MacBook.
Pros

Clean the cache files produced by the system and apps.
Remove redundant parts of apps on Mac.
Modify the apps' language and other aspects.
Scan for startup apps or duplicated files.
Cons

It is not available to some apps with privilege.
Take up a large space on your Mac computer.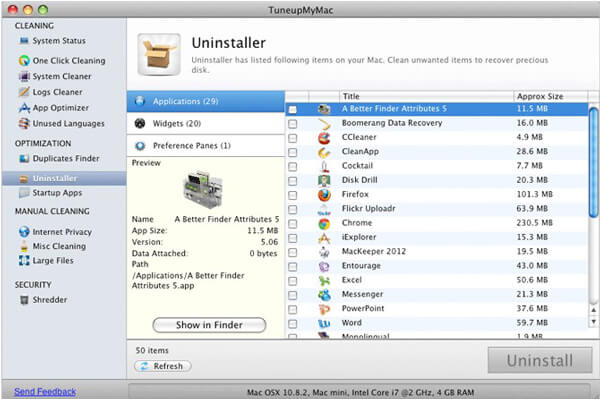 Top 6: AppZapper
Price: $12.95
If you need a simple method to uninstall apps from your Mac computer, AppZapper is the desired Mac uninstaller. All you need to do is drag and drop the unwanted apps into the app.
Pros

Easy user interface and simple to use.
Find the all the files associated with the app you want to uninstall.
Support one-click to uninstall apps.
Save the license and registration information of the paid apps.
Cons

Unable to delete junk files from your Mac.
Does not offer a free trial version.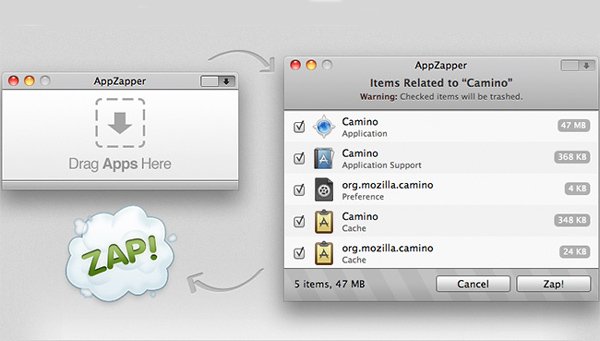 Top 7: Trash Me
Price: $5.99
Trash Me is another powerful Mac uninstaller app with useful tools to free up your Mac. It simulates the pre-installed Trash folder, which you can move unwanted apps into the app directly.
Pros

Remove any app, widget, plugin and more other files.
Scan and locate all related files of the unwanted apps.
Protect important apps from being uninstalled.
Store important registration information and even attach documents.
Cons

Cannot use the Mac uninstaller to uninstall some main apps.
It requires 64-bit processor, does not work with 32-bit Mac.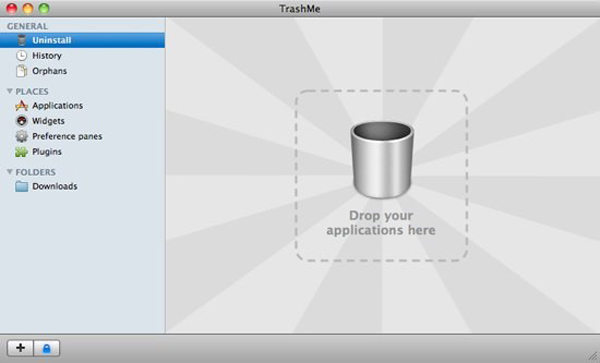 Top 8: AppDeletev
Price: Free
AppDelete is another free Mac uninstall app makes app deletion simple and safe. It works well on Mac OS X 10.7 and later. Moreover, it does not clog things up on your Mac.
Pros

Delete apps, widgets, preference panes, etc.
Preview the apps and related files before uninstalling.
Undo when you want to get back the uninstalled apps.
App protection lets you keep favorites from being deleted.
Cons

Unable to get useful information from the poor help system.
It is rather limited in the uninstall functionality.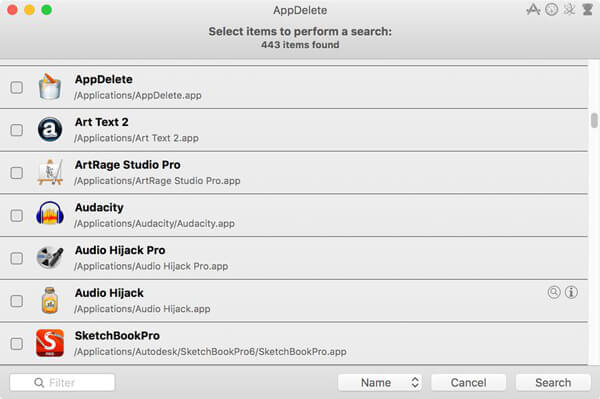 Conclusion
This article shares 8 best Mac uninstaller apps to help you uninstall the apps together with the cache files, which including the free Mac uninstallers and the professional ones. The Apeaksoft Mac Cleaner is the most cost-effective choice to remove and uninstall apps, junk files and more on your Mac.