As its name indicated, MacKeeper is one of the antivirus software for Mac users to protect their data with a suite of security. To be honest, Mac computers and laptops are not immune to viruses and malware. Everyone needs a threat prevention tool for their devices. With MacKeeper, you can get plenty of security and privacy features. In this review, you can take a close look at its security, interface, features, price, and other key information.

Mackeeper Review
Part 1: Honest Review of MacKeeper
Although Mac has the built-in tools to protect itself from viruses, attacks do get through. So, installing a Mac antivirus utility is indispensable. What is MacKeeper? It is an antivirus app that goes beyond mere malware protection.
Main Features of MacKeeper
1. Include a great antivirus engine to detect malware in time.
2. Protect Mac from the last threats.
3. Come with adware protection to improve the web experience.
4. Monitor email and protect from ID theft.
5. Hide your internet footprint with a VPN.
6. Block ads, cookies, and other trackers.
7. Offer a variety of cleanup tools.
8. Free up space and optimize Mac performance.
Anyway, MacKeeper is a nice antivirus application with a lot of useful features.
Brief Review of MacKeeper
PROS

It includes lots of security, privacy, and performance tools.
The built-in VPN comes with unlimited data.
MacKeeper is able to detect 99% of the malware samples in our testing.
The malware scan process is speedy.
It also provides decent customer support.
The design of the interface is user-friendly.
CONS

It lacks protection against malicious or fraudulent URLs.
The premium plans are expensive.
Some essential features are missing.
The reputation is not very good.
The Price of MacKeeper
The regular prices start at $5 per month, but MacKeeper provides flexible subscription plans.
There are three plans that you can choose.
The 1-month plan costs $16.95 per month for one device.
The 12-month plan requires $5.00 per month or $60.00 per year for one device.
The 12-month family plan costs $5.20 per month for three devices or $62.40 per year.
Plus, you can get the possibility to change your mind in 14 days with its money-back guarantee.
How Does MacKeeper Work on Mac
Since the poor reputation, some users intend to uninstall MacKeeper from Mac. However, you cannot do it by simply dragging it to Trash. We demonstrate the complete procedure below.
Step 1Open the Activity Monitor app, and force quit all processes about MacKeeper.
Step 2 Run the Finder app, go to the Applications folder, and move the MacKeeper icon into the Trash folder on the Dock.
Step 3 Head to the Go menu, and choose Go to Folder. Then access each folder below and move the files and folders to the Trash:
~Library/Application Support/
~Library/Caches/
~Library/Cookies/
~Library/LaunchAgents/
~Library/Preferences/
~Library/Saved Application State/
~Library/Logs/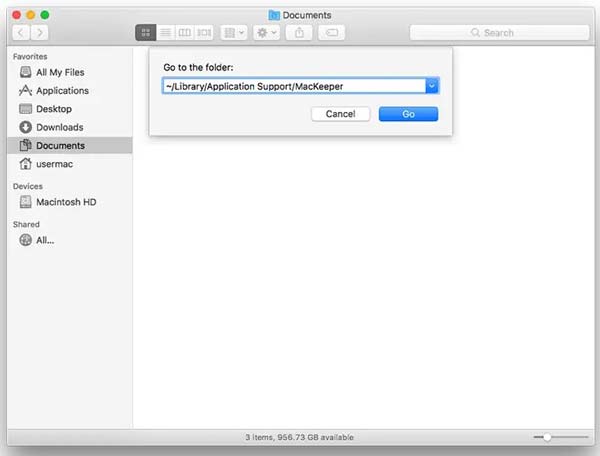 Step 4 Enter ~/MacKeeper Backups
private/tmp/com.mackeeper.MacKeeper.Installer.config into the Go to Folder dialog, and press the Go button. Delete the file into Trash. Right-click the Trash icon on the Dock, and choose Empty Trash to delete MacKeeper associated files and folders.
Step 5Go to the Applications folder, open Utilities, and then Keychain Access. Delete any items about MacKeeper.
Step 6Open the Apple menu, choose System Preferences and select Users & Groups. Select your account, head to the Login Items tab, select the MacKeeper login item, and click the minus icon.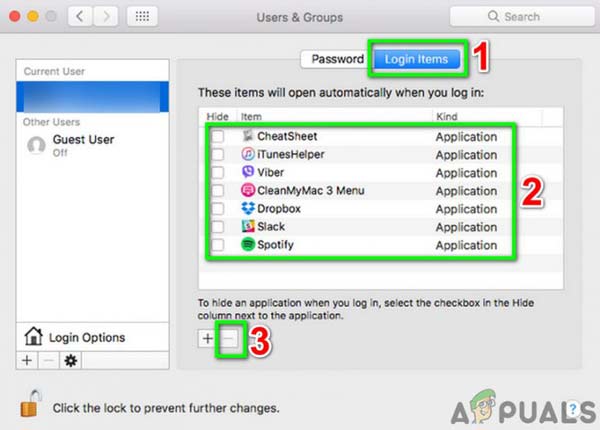 Step 7Finally, restart your Mac to complete the process.
Part 2: Best Alternative to MacKeeper
MacKeeper is one of the best antivirus software for Mac, but it is not the only one. Due to the poor reputation, many users have given up the software and are searching for an alternative. Apeaksoft Mac Cleaner is the most cost-effective solution according to our research.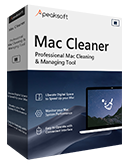 4,000,000+ Downloads
Monitor the status of your CPU, storage, and disk.
Clean up system junk, app caches, duplicate files, and more.
Uninstall apps and remove viruses and malware.
Protect your privacy and hide important files.
How to Use the Best Alternative to MacKeeper
Step 1Check status
Start the best alternative to MacKeeper as long as you install it on your computer. There are three buttons in the home interface, Status, Cleaner, and Toolkit. Click the Status button and you can get the status of your CPU, memory, and disk.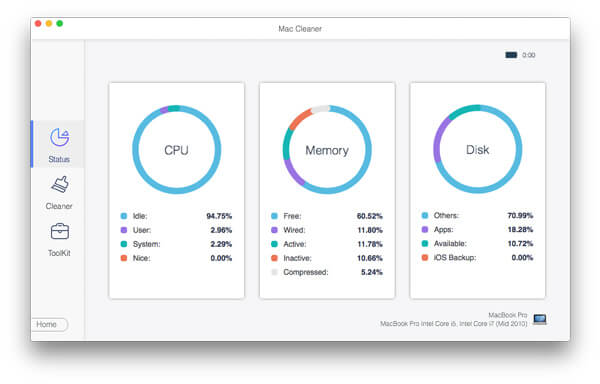 Step 2Free up space
If your Mac becomes slow, it is time to free up space. Click the Cleaner tab, and select a data type that you want to delete, such as System Junk. Hit the Scan button, and then click the View button to display all junk files and caches on your Mac. Select the unwanted files, and click the Clean button at the bottom of the MacKeeper alternative.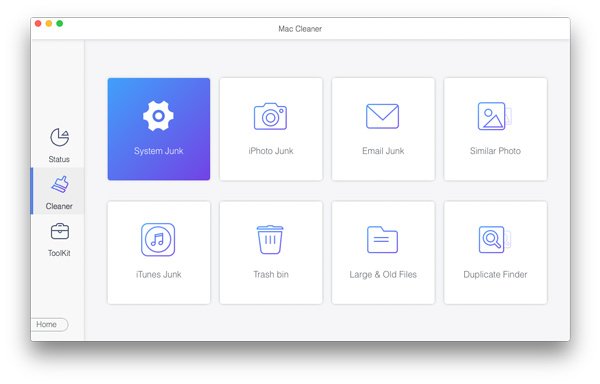 Step 3Remove malware
Click the Toolkit tab if you suspect your Mac has the malware. Choose the Uninstall tool, and click the Scan button to begin looking for malware. When it is done, hit the View button. Select the unfamiliar apps on the list, and click the Clean button. When prompted, enter your password to confirm it.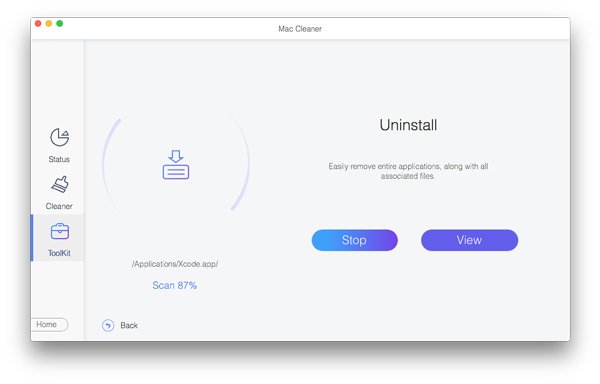 Step 4Protect privacy
To protect your privacy with the MacKeeper alternative, click the Toolkit tab, and choose Privacy. Press the Scan button and then hit the View button to move on. Select the browser that you mainly use, and select the data types that you want to remove. At last, click the Clean button.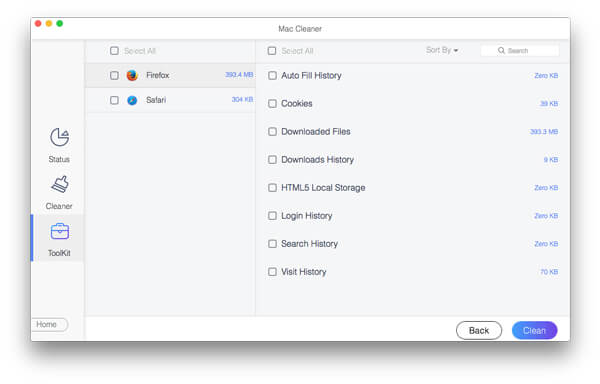 Further Reading
Clean up Mac Hard Drive and Free up Space
Part 3: FAQs about MacKeeper Review
Is MacKeeper safe for Mac?
Many users call MacKeeper a highly invasive malware partly because it plants its roots so deep in the system when installation. However, the developer explained that the antivirus software is completely safe and legal.
Is MacKeeper's VPN good for streaming?
Yes, MacKeeper's VPN is a great option for streaming and general web browsing. However, it is not as good as standalone VPNs, such as ProtenVPN and ExpressVPN.
Is there a MacKeeper free trial?
No, MacKeeper does not provide a free trial currently. If you want to try the antivirus app, you have to purchase a subscription plan. However, it allows you to request a refund before the 14-day money-back guarantee expires.
Conclusion
This article has introduced and reviewed one of the best antivirus software for Mac, MacKeeper. It includes a lot of features to protect your Mac from viruses, malware, adware, and more. Plus, it gives users plenty of bonus features, like VPN. We also showed you the interface, how to uninstall MacKeeper, and the best alternative, Apeaksoft Mac Cleaner. If you have other questions about this topic, please feel free to contact us by leaving a message below this post and we will reply with it as soon as possible.