macOS does a great job of managing system memory. But in many cases, you still need to free up Mac RAM and speed up your Mac. When Mac runs out of space and reacts painfully slow, you need to clear the RAM of your Mac.

Memory Cleaner Mac
This post makes a list of 5 best Mac memory cleaners for you to easily clean or optimize your Mac memory. Whether you want to free up Random Access Memory, remove junk and large files, or improve system performance, you can rely on any memory cleaner for Mac below.
Part 1. 5 Best Memory Cleaners for Mac
When your Mac runs slowly and its RAM is used to the max, you can handily restart Mac to free up RAM and optimize the performance. If you don't want to reboot Mac while using, and look for a simple way to keep system performance in good state, you can turn to some memory cleaner for Mac. Considering your need, this part introduces you with 5 best Mac memory cleaning tools including free memory cleaner to free up Mac space.
Mac Cleaner
Mac Cleaner is a powerful and easy-to-use Mac data and memory cleaning tool that can help you fresh Mac space. It provides you with a 100% security way to speed up your Mac system. As a Mac memory cleaner, it can monitor Mac system performance and keep it in a good state.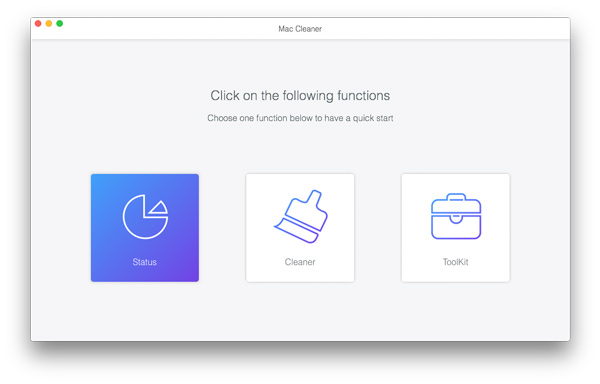 To help you better manage your Mac memory, this Mac memory cleaner shows clearly the status of CPU usage, memory usage and disk usage.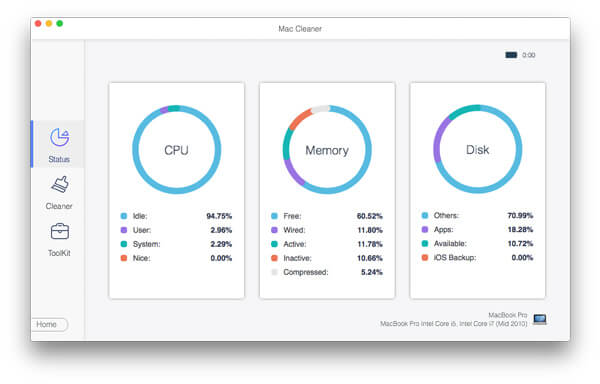 Mac Cleaner allows you to quickly scan and clean system junk, trash bin, iTunes junk, iPhoto junk, large and old files, duplicate finder, email junk, and more on your Mac. With its Cleaner feature, you can easily get more Mac space. For example, you can use it to delete iMovie videos.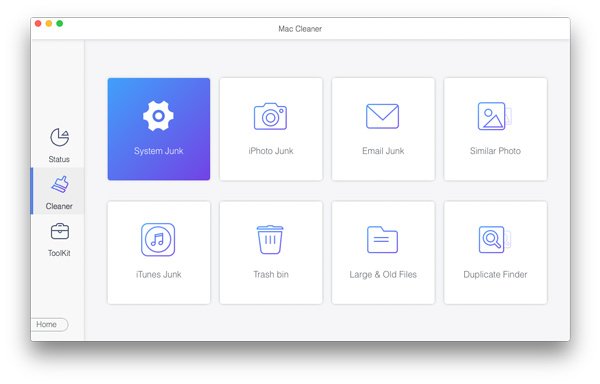 In addition, This memory cleaner for Mac offers a simple way to uninstall unnecessary apps, optimize Mac performance and speed up Mac, check the battery status of your Mac, clean cookies to better protect privacy, hide files and set password, and do more operations. You can free download it and have a try.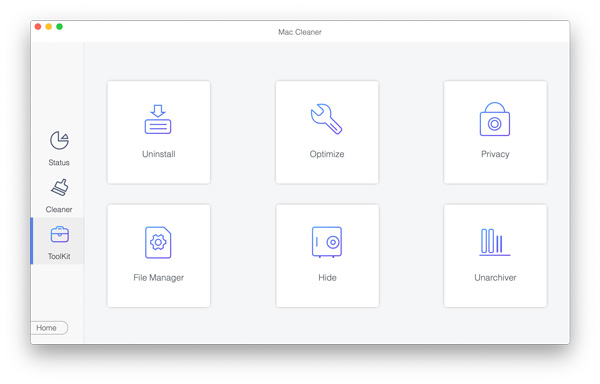 CleanMyMac
CleanMyMac X can work as a macOS memory cleaner, a performance monitor, and a malware remover to help your Mac run faster. It offers a convenient way to clean outdated caches, broken downloads, logs, and other unneeded files. It can easily locate and erase locate gigabytes of large hidden files and junk files in iTunes, Mail, and Photos.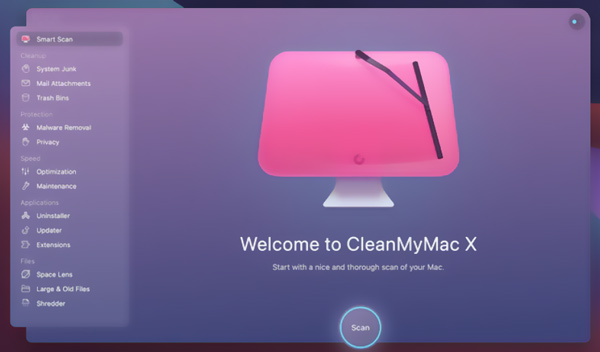 CleanMyMac X performs an in-depth check-up of your Mac for the malware removal and to prevent all kinds of vulnerabilities. In addition, it will remove your browsing history, and online/offline activity traces to protect your privacy. As a memory cleaner for Mac, it offers two methods for cleaning memory. You can use its Free Up RAM tool under the Maintenance module to get Mac memory back. Also, it will prompt you whenever your Mac runs low on RAM and options to free up Mac memory.
Memory Cleaner
Nektony Memory Cleaner is a popular Mac memory cleaning tool that can help you easily find memory eaters, free up RAM and speed up your Mac. It shows clearly of your Mac memory usage and gives the one-click way to clear RAM. Moreover, it can monitor the specific memory usages by different apps and background processes. To help your Mac keep a good status, it allows you to set automatic RAM cleanup based on your need.
There are more useful functions designed in this memory cleaner for Mac. You can choose the info style for displaying memory usages in the menu bar. When you close some large apps, it will help free up RAM automatically. When your Mac is frozen, it provides you with a force quit option to solve the problem.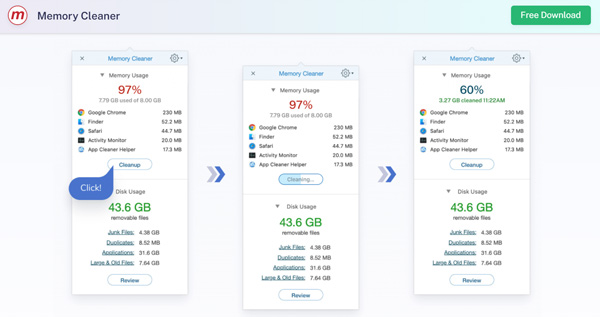 Nektony Memory Cleaner is a free memory cleaner for Mac. It also has a paid MacCleaner Pro version that carries more professional tools for Mac cleanup.
MacKeeper
MacKeeper offers a one-click way to free up RAM of your Mac and quit processes overloading your system. It shows a quick overview of your Mac RAM. When your Mac is running out of memory, you can see how much memory is occupied and still available memory. In addition, it enables you to clean up disk space with ease. Unnecessary files, duplicates, unused apps, and other gigabytes of junk will be easily deleted.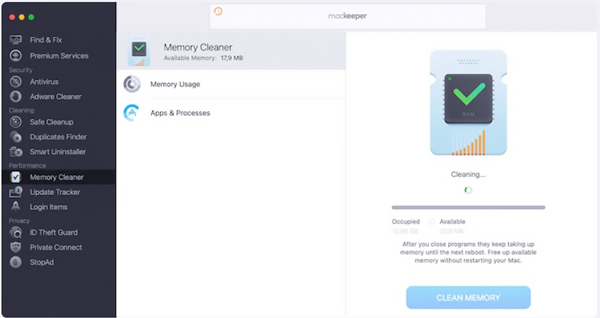 More than just a Mac memory cleaner, MacKeeper is also equipped with many other useful tools, such as Antivirus, Adware Cleaner, Update Tracker, StopAd, ID Theft Guard, Private Connect, Smart Uninstaller, and more.
DaisyDisk
DaisyDisk is mainly designed to solve the insufficient Mac disk space problem. It offers a quick scanning speed and gives you overview of all connected disks. As a memory cleaner for Mac, DaisyDisk allows you to check all files and folders of your disk as a visual interactive map. Preview the detailed information and then decide if you want to delete it.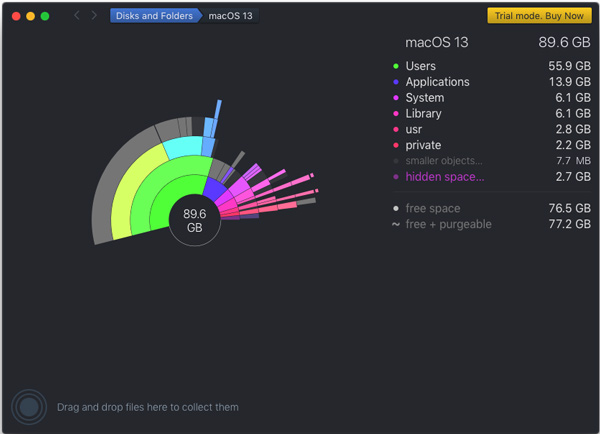 After scanning, system files will be protected, and other files are listed for you to view and remove. You can easily check each storage device and analyze its usage. DaisyDisk offers a free trial. But you need to pay for it to get all features.
Part 2. FAQs of Memory Cleaner Mac
Question 1. What is RAM?
RAM (Random Access Memory) is the essentially your Mac short-term memory. It provides storage for ongoing tasks and processes, and temporarily stores everything running in real-time.
Compared with Mac hard drive storage, RAM is faster. Hard drive is permanent storage, but RAM storage is considered volatile memory. Most new Mac models ship with 8GB of RAM as standard. Relatively speaking, 8GB RAM should be enough if you don't run memory hungry apps and games.
Question 2. How do I upgrade the memory on my Mac?
To upgrade your Mac memory, you can click on Apple menu and choose About This Mac from the drop-down list. Then select the Memory option. Now you are able to click Memory Upgrade Instructions to check how to upgrade or add memory of Mac.
Question 3. How to quickly free up RAM on Mac?
To free up RAM of your Mac, you can rely on the recommended memory cleaners above. Also, you can choose to restart Mac to easily free up RAM. Rebooting Mac will empty the RAM and any disk cashes. Also, you can choose to update macOS to the latest version.
Conclusion
What is the best memory cleaner for Mac? Here in this post, you are introduced with 5 great Mac memory cleaners including free ones to help you remove junk files from Mac, free up RAM, and speed up Mac. You can pick your preferred one based on its features and then use it to optimize your Mac performance.