What is Safe Finder on MacBook?
Safe Finder is a browser hijacker. The Safe Finder redirect will change the homepage and search engine to search.safefinder.com, search.safefinderformac.com or search.macsafefinder.com. It can modify the browser settings without your permission. A Safe Finder removal is needed to keep your Mac clean and safe.

Is Safe Finder a Virus on Mac?
Yes. The installation package of Safe Finder contains advertisements and bundleware. You may find some "new" programs installed on your computer. What's more, once you installed Safe Finder browser hijacker, the malicious extensions will be added to your browser too.

Safe Finder Removal on Mac

How do I get rid of Safe Finder virus?
All your search history will be collected by Safe Finder. What's worse, the running speed of your browser will be decreased a lot. There are also on-screen ads in your web browser. To take off Safe Finder on Mac, you can use the traditional way to remove Safe Finder app and extension manually. Or you can use third-party Mac uninstaller to solve the problem.
Part 1: Quick Way to Get Rid of Safe Finder on Mac Completely
Safe Finder is not "safe" to use. It will add malware, adware and bundleware to your Mac computer secretly. You may even cannot find all installed programs coming from this browser hijacker. Because the malicious apps may have different names on your computer. During this time, you can use Apeaksoft Mac Cleaner to uninstall Safe Finder and remove all related files in clicks.
Some users complain that Safe Finder cannot be removed manually. Well, don't worry about that. Mac Cleaner has the built-in app uninstaller. The program can help you find out all installed apps on Mac. You can remove Safe Finder from Mac thoroughly, including the registration and configuration files.
Just as above said, Safe Finder will slow down Internet browser. If you want to keep your Mac in good state, you can optimize and speed up Mac by using Mac Cleaner. Its duplicate finder, unarchiver, file manager, Wi-Fi checker and more can improve your experience a lot.
Uninstall Safe Finder on Mac in one click. The related files and folders will be deleted too.
Remove Safe Finder from Chrome, Safari, Firefox and more on Mac.
One-click quick scan to extract, locate and identify unused apps and files on Mac.
100% security check and free. Maintain your Mac in good performance.
Download for Mac
How to remove Safe Finder with Mac Cleaner
Step 1 Free download Apeaksoft Mac Cleaner from the following link. Launch the program after the installation.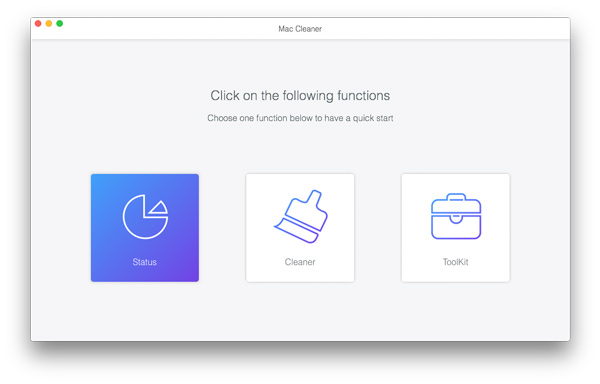 Step 2 Choose "Uninstall" from the "Toolkit" section. Click "Scan" to find out all apps on your Mac. Click "View" to access them.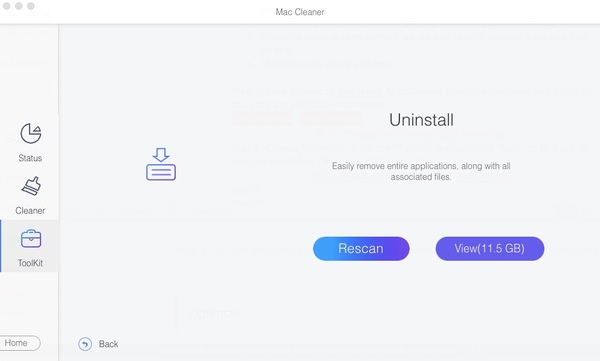 Step 3 Browse and select "Safe Finder" in the list. You can see the total file size of the Safe Finder app and associated files.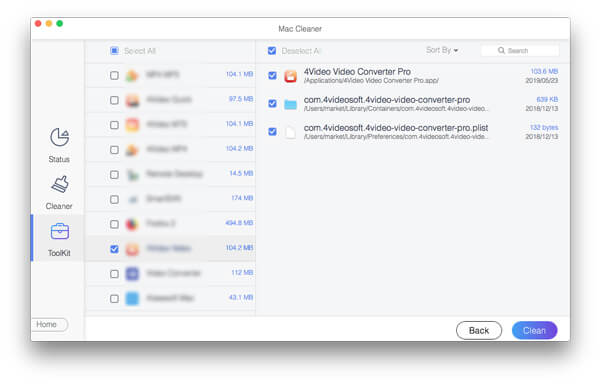 Step 4 Choose all Safe Finder files. Click "Clean" on the lower right corner. At last, click "Confirm" in the popping-up message to confirm the Safe Finder removal on Mac.

That's all. Now you can restart Mac to refresh the system. You can also type "Safe Finder" in the built-in search engine of Mac Cleaner to have a check. Nothing appears.
Part 2: Common Steps to Remove Safe Finder on Mac
You can also uninstall Safe Finder from Mac with the traditional method. The total process can be divided into 3 steps. You need to delete Safe Finder app, uninstall Safe Finder extension and reset the browser. Let's read together to see how to stop Safe Finder on Mac.
Step 1 Open "Finder" on the dock. Choose "Applications" in the left pane. Scroll down and find the "Safe Finder" app. Right-click on "Safe Finder". Choose "Move to Trash" to remove Safe Finder from Mac.
Step 2 Right-click on the Trash icon and select "Empty Trash". Later, click "System Preferences" > "Profiles" > "AdminPrefs" > "-" to remove Safe Finder profiles.
Step 3 Click "Finder" > "Go" > "Go to Folder" to remove Safe Finder files and folders from Mac. You need to type the following items in order.
/Library/LaunchAgents
/Library/Application Support
~/Library/LaunchAgents
/Library/LaunchDaemons
/Users/Shared/
Step 4 To remove Safe Finder from Chrome on Mac, click "Menu" > "More Tools" > "Extensions" to find Safe Finder malicious extensions and plugins. Click "Remove" to delete Safe Finder Chrome extensions.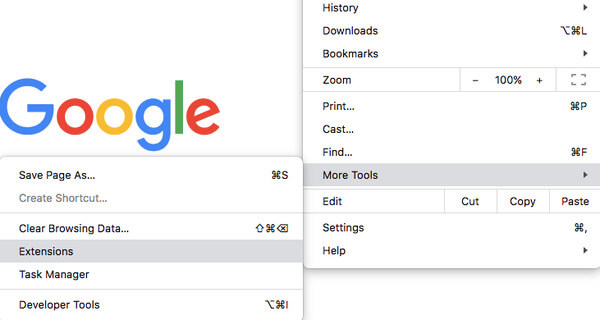 You may need: How to remove virus on iPhone
Step 5 From the Chrome "Menu" list, choose "Settings" > "Open a specific page or set of pages" to add a new page or use the current page. In the startup pages, you can delete the Safe Finder hijacker search sites.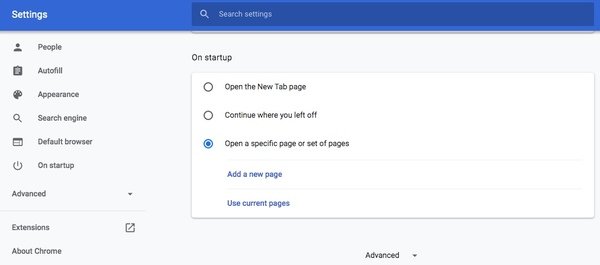 Step 6 Click "Menu" > "Settings" > "Restore settings to their original defaults" > "Reset settings" to reset Chrome settings. It is also one part of Mac Safe Finder removal. (See how to reset your MacBook Pro)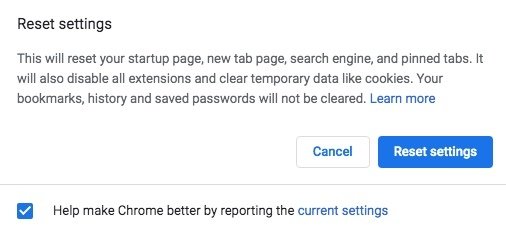 That's all to remove Safe Finder from Mac completely. Obviously, you can do half the work with double results by using Apeaksoft Mac Cleaner. There is no need to find and delete all Safe Finder associated files one by one. The program can show you the result within a minute. To get rid of Safe Finder on Mac, you can delete all files and folders in one click. The problem Safe Finder not uninstalling can be solved effortlessly.
Conclusion
Safe Finder is bundled with many programs. You may not notice how many apps are installed on your computer. Those unused apps will slow down Mac and steal your personal information. Thus, it is recommended to uninstall unwanted apps and delete unnecessary files with Mac Cleaner. You can finish Safe Finder removal within 3 minutes here.