Webroot, also called Webroot SecureAnywhere AntiVirus, is one of the popular antivirus applications for Mac and Windows. Unlike standard antivirus software, it runs unknown apps in a bubble to prevent it from making any permanent system changes until its cloud-based intelligence gets a conclusion about the app. However, many users reported that the antivirus application slows down their machines. This guide will show you how to completely uninstall Webroot from Mac.

Uninstall Webroot Mac
Part 1: How to Uninstall Webroot from Mac Manually
Webroot is an antivirus application and works at the bottom of the system. It means that you have to uninstall Webroot on Mac with more complicated steps. We demonstrate all the necessary steps below.
Step 1 Open the Activity Monitor application, search for Webroot, select all relative processes, and click the Quit button. When prompted, click Quit or Force Quit.

Step 2 Run the Finder app from your Dock bar, go to the Applications folder, locate the Webroot app, right-click on it, and choose Move to Trash. Then enter your password, and click OK.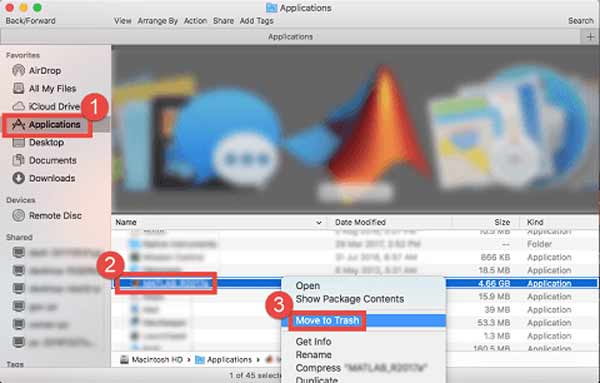 Step 3 Go to the Finder menu, and choose Empty Trash. Then click the OK button on the alert dialog to confirm the actions.
Step 4 To delete all traces of Webroot from Mac, head to the Go menu, and choose Go to Folder. Enter /Library into the box, and press the Return key on your keyboard. Then type Webroot into the search bar, and move the relative files to your Trash Bin.

Step 5 Repeat the step 4 to access each of the folders below, and delete relative files about Webroot:
/Library/Application Support
/Library/Preferences
/Library/Caches/
/Library/LaunchAgents
/Library/LaunchDaemons
/Library/PreferencePanes
/Library/StartupItems
~/Library
~/Library/Application Suppor
~/Library/Preferences
~/Library/Caches/
~/Library/LaunchAgents
~/Library/LaunchDaemons
~/Library/PreferencePanes
~/Library/StartupItems
Step 6 At last, restart your computer to finish the process to remove Webroot on Mac along with traces pertaining.
Part 2: How to Remove Webroot on Mac with One Click
It is not recommended to delete Webroot on Mac manually since any wrong actions could lead to serious results, such as system crashes. Fortunately, Apeaksoft Mac Cleaner can help you resolve this problem easily. It scans your hard disk and looks for third-party apps on Mac. So that you can delete any of them with associated files completely.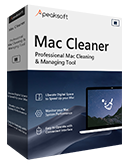 4,000,000+ Downloads
Uninstall Webroot or other apps without technical skills.
Remove associated files along with apps at the same time.
Batch delete apps on Mac with one click.
Available to a wide range of Mac computers and laptops.
How to Uninstall Webroot from Mac
Step 1 Install Webroot uninstaller
Run the best Webroot uninstaller once you get it on your Mac. There are three big buttons in the home interface, Status, Cleaner, and Toolkit. The Status tells you the information about your CPU, storage, and disk. The Cleaner window helps you free up space. To delete apps, click the Toolkit button.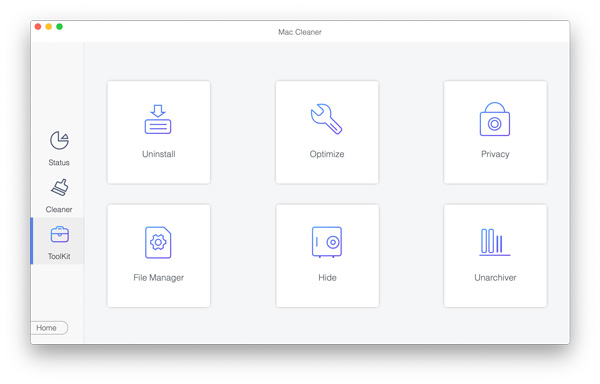 Step 2 Scan apps
Click the Scan button to start searching for all apps on your Mac. It may take a while depending on how many apps are on your disk. When it is done, click the View button to enter the next window.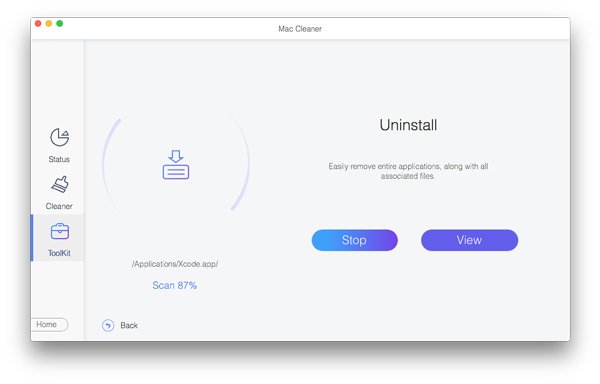 Step 3 Uninstall Webroot
Now, you will see the app list on the left side. Browse up and down until you locate Webroot. Select it, and the app and associated files will appear on the right side. Check the box next to Select All above the right pane, and hit the Clean button. If prompted, enter your password, and confirm the Webroot uninstallation on Mac.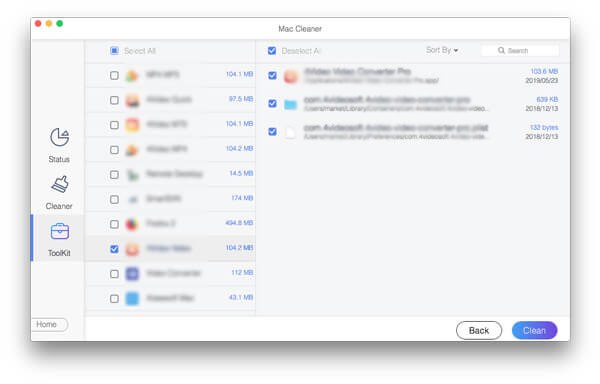 More Reading:
Uninstall Safari on Mac – 3 Easy Methods to Remove Safari in macOS
Uninstall TeamViewer on Mac – 2 Ultimate Methods to Remove TeamViewer Completely
Part 3: FAQs about Uninstalling Webroot on Mac
What is Webroot?
Webroot is antivirus software. It is quite popular among large companies since it is available on multiple platforms and offers features to help you manage devices from a central location.
Does Webroot take up high CPU usage?
According to our research, Webroot hogs the CPU constantly and runs down the battery. It is difficult to tell what it is doing, but it sure uses a lot of CPU in the background.
Why cannot find the uninstall option in Webroot?
Firstly, make sure that you have the privileges to uninstall Webroot. Plus, you can try to uninstall the antivirus software by booting into safe mode. The last but not least solution is a third-party uninstaller, which might help you remove Webroot from Windows or Mac quickly.
Conclution
Now, you should understand how to uninstall and remove Webroot from your Mac along with relative files. Apeaksoft Mac Cleaner is the recommended solution for beginners and average people. If you are tech-savvy, try the manual way to do the job. However, that may put your computer at risk and even lead to your system crashing and inaccessible. If you encounter other problems, please feel free to contact us by leaving a message below this post and we will reply to it as soon as possible.